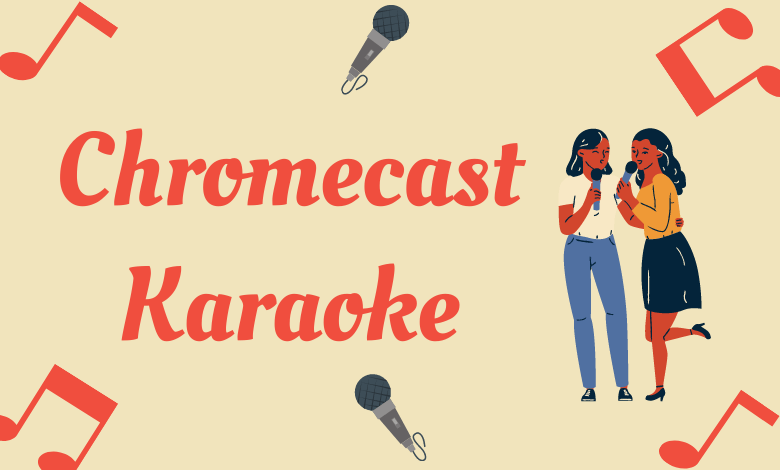 Chromecast has gained immense popularity, and it is one of the most used media players. It's cast technology is much noted, and many apps are available with built-in cast feature. If you love karaoke, then you have lots of apps available for Android and iOS devices. However, not all of them come with Chromecast support. Only a very few apps let you sing karaoke right in front of your smart TV. You will get to know the best Karaoke apps that are compatible with Chromecast here in this section. Also, we will guide you on how to Chromecast Karaoke apps in brief.
How to Chromecast Karaoke
With a Chromecast-compatible Karaoke app, you will be able to cast it to a smart TV.
Things you Require:
Smartphone (Android or iOS)
Cast-enabled Karaoke app (the best apps are listed below)
Smart TV with an HDMI port
WiFi connection
Google Chromecast or TV with a built-in Chromecast support
Compatible microphone and Karaoke friendly speakers (if required)
Note: It is assumed that you have already set up the Chromecast with your TV by using the Google Home app.
(1). Connect your Chromecast and smartphone to the same WiFi network.
(2). Launch Chromecast enabled the Karaoke app on your smartphone. For instance, Karaoke Time.
Note: iOS device will prompt to enable the location permission. Click Yes.
(3). Look for the Cast icon and make a tap on it.
(4). On the following screen, select your Chromecast name.
(5). Upon establishing the connection, the Cast button will turn the color and let you know you are connected.
(6). Tap on the Cast button to stop casting and then click on Disconnect.
Alternative Way!
If your favorite Karaoke apps don't have a cast feature, you can use Google Home. It will let you cast your favorite music to Chromecast connected TV. The following method works only on Android devices.
(1). Connect your smartphone to the same WiFi as that of a Chromecast device or Chromecast built-in TV.
(2). Launch the Google Home app on your smartphone.

(3). Tap on the Chromecast device to which you want to mirror contents.
(4). Click on Cast my screen option.
(5). Choose Cast screen.
(6). To begin casting, click on Start now and open the Karaoke app to cast it to TV.
(7). When you click on Stop mirroring button, screencasting will stop immediately.
Best of Karaoke Apps to Chromecast
Here are the best Karaoke apps that support casting Karaoke music to the big screen.
Karaoke Time
Get Karaoke Time, a Chromecast compatible Karaoke app. With Karaoke Time, you can access millions of karaoke songs. It supports creating customized karaoke playlists, and you can cast them to TV. You can browse from a huge selection of karaoke songs by genre. With cast enabled, you can cast the lyrics from phone to TV.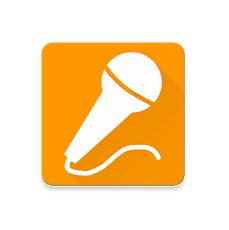 Smule
You can start singing millions of songs with the Smule app. It is a social singing app that has all songs you want. With Smule, you will get the best Karaoke experience. There are more than 10M karaoke songs listed under different genres across languages. It has all-new ways of signing and thus is the best platform to practice and improve singing or creating music. You can sing a duet, solo, or join a group performance. It has no built-in cast feature, and thus you should use the Google Home app.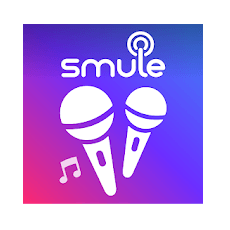 Karaoke
Start signing your favorite Karaoke on Chromecast TV with the Karaoke app. It is the best tool to sing along to millions of karaoke songs. You will find the lyrics of the track from within the Karaoke app. It has music videos, or you can sing and record the songs. With Karaoke, you can share it with others or listen to your friend's performance.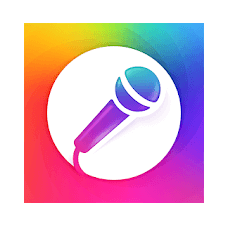 Other Karaoke Apps
The other Karaoke apps that you can use on Android or iOS devices:
Karaoke Lite
KaraTube
StarMaker
Red Karaoke Lounge
Our Opinion
That's was all about Chromecast Karaoke apps from Android or iOS to Chromecast connected TV. Currently, we found only 'Karaoke Time' to have a built-in cast feature and casting it to TV is just one tap away. If your favorite Karaoke app is something else, then you have to make use of Google Home.
Hope you found this section informative and useful. If you have any queries, ask them in the comment section. For the latest article updates, you may follow us on Facebook and Twitter.
Was this article helpful?