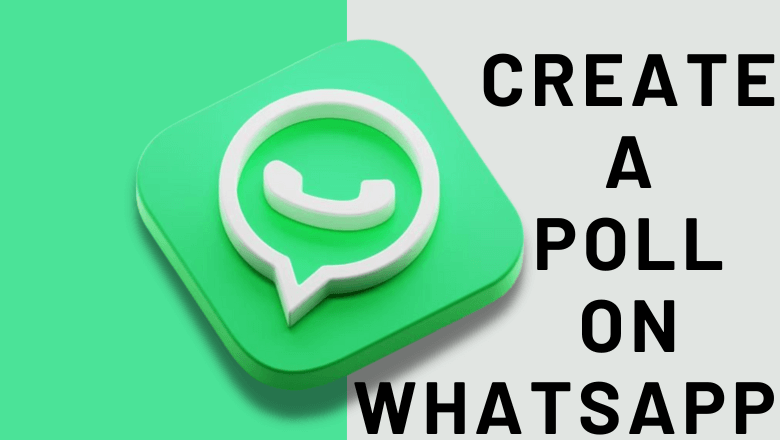 Key Highlights
Create Poll: Launch the WhatsApp application → Open Chat or Group → Attach or + icon → Poll → Enter Questions and Options → Send icon.
Recently, WhatsApp has rolled out a new feature called WhatsApp Polls for Android and iPhone users. You can use WhatsApp polls to know the opinion of other group members. You can post a question related to all fields like business, entertainment, science, movies, or anything you want. One can create a WhatsApp poll on any individual chat or group chat.
How to Create a Poll on WhatsApp on Android or iPhone
To get this feature, you need to update WhatsApp on Android and iPhone devices.
[1]. Make sure that your WhatsApp application is up to date with the latest version.


[2]. Launch the WhatsApp application and open a personal chat or group conversation.
[3]. On Android, click on the Attach icon in the typing box. On iPhone, tap the + icon next to the chat box at the bottom left corner.

[4]. Click on the Poll option.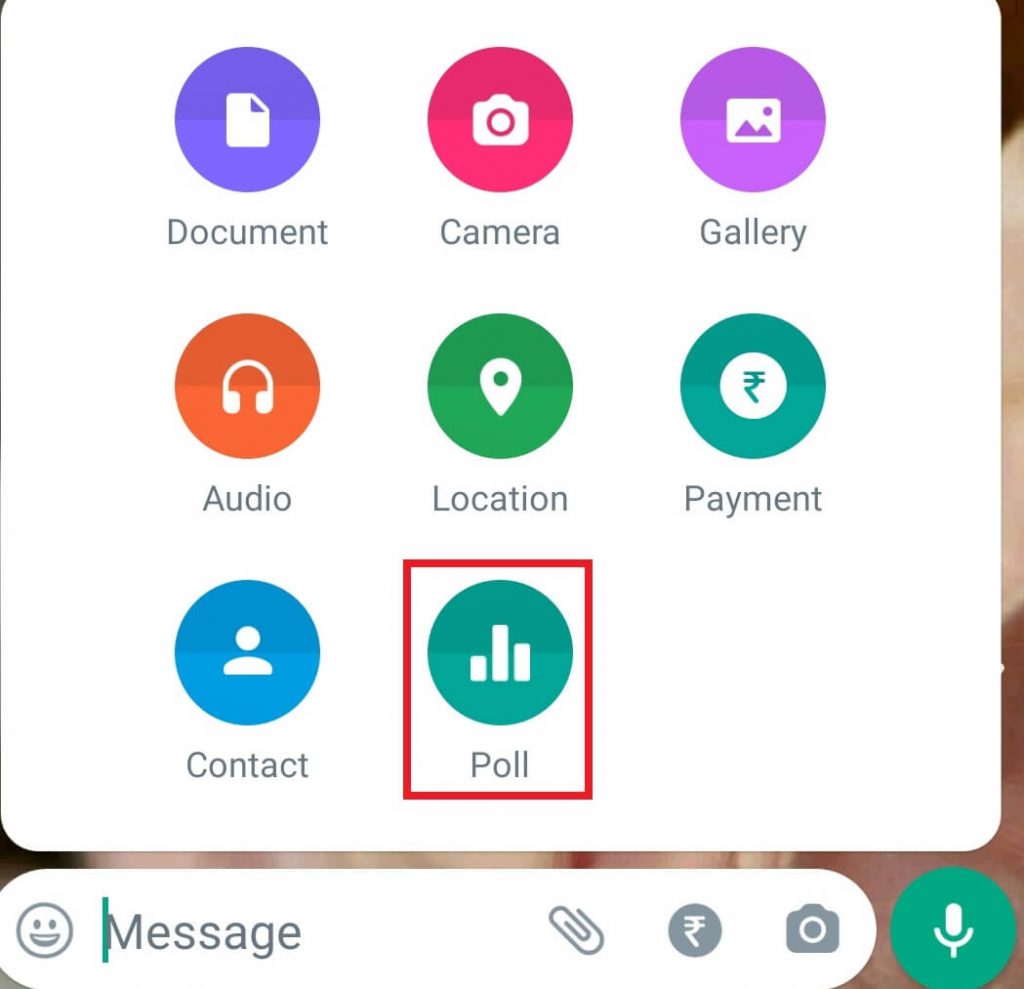 [5]. Enter the topic of your poll in the Question field and add the Options in the required field.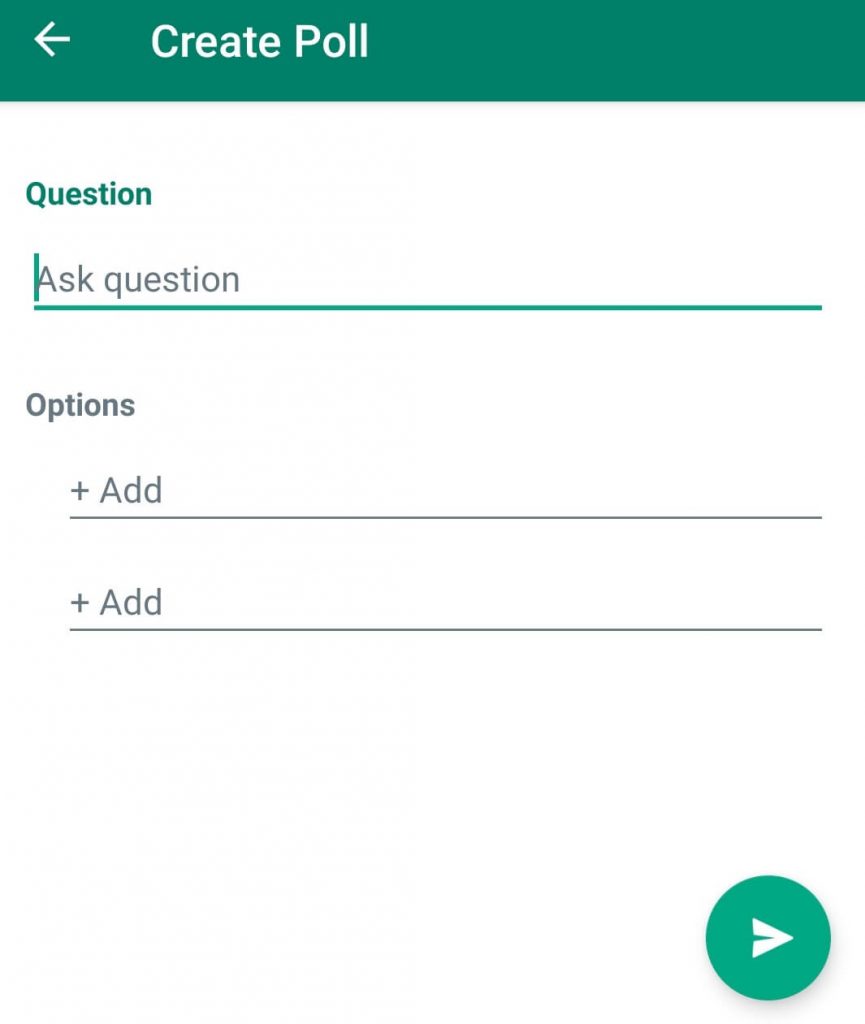 Note: You can add up to 12 options on a single poll.
[6]. To change the position of the option, long-press the hamburger icon next to your selected option and drag it to the desired position.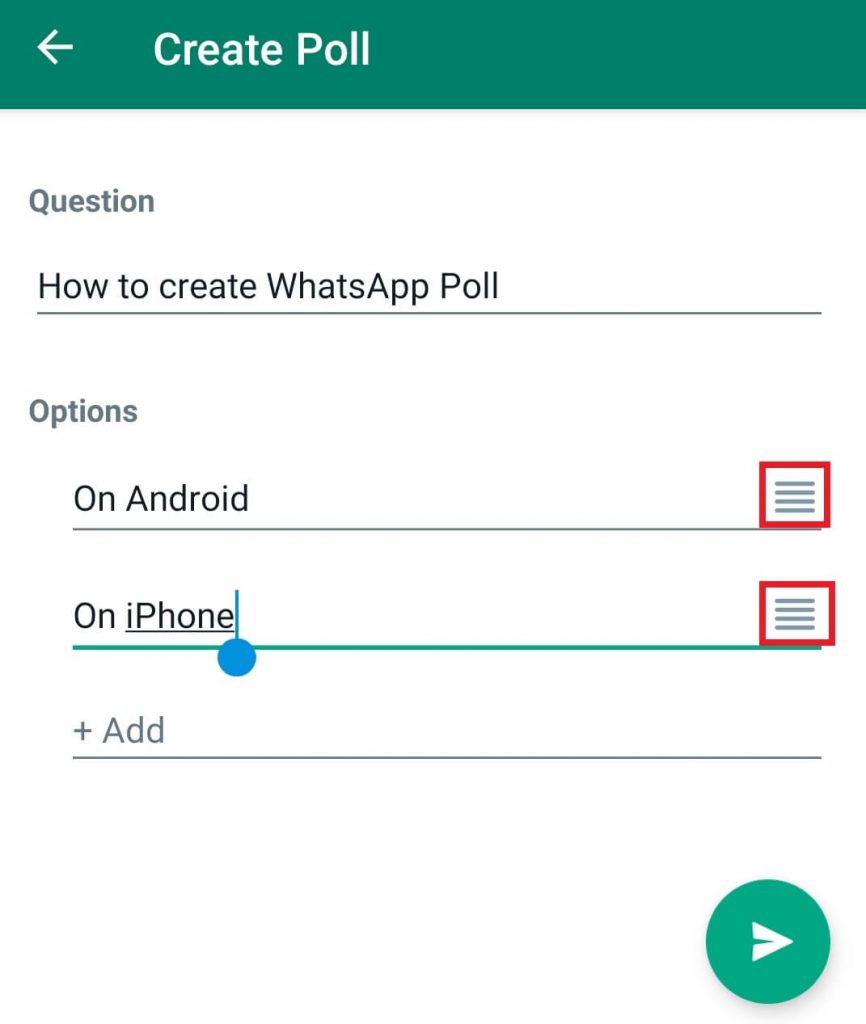 [7]. Once done, tap the Send icon at the bottom right corner.
How to View Votes on WhatsApp Polls
[1]. Open the chat or group conversation where you posted the Poll.
[2]. Click on the View Votes option.
[3]. On the next page, you can see who voted for your poll.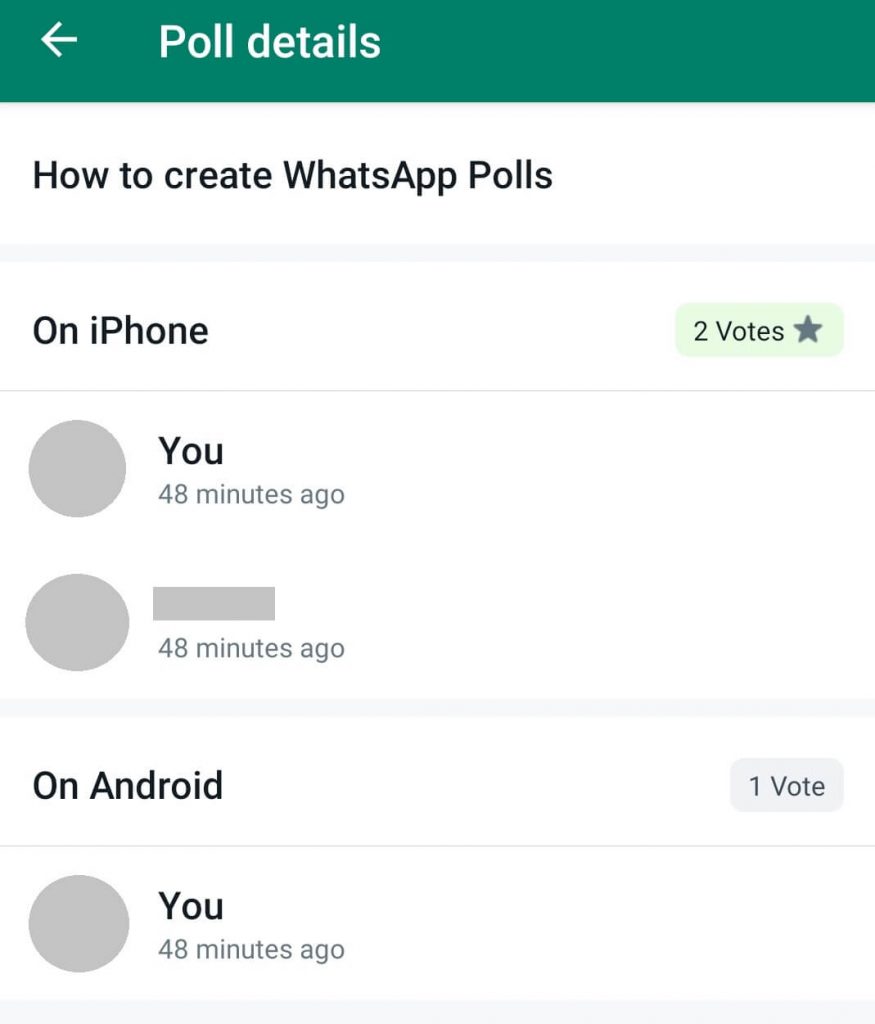 Note: Votings will be sorted in Descending order, where the highest voting will line up first.
Things to Consider
►To vote for the poll, click on the desired option. To remove your vote, click again on it.
►User can choose more than one option during voting.
►You can change your votes at any time.
►It automatically updates the poll after each vote is cast.
►To delete the Poll, long press on it and tap the Delete icon at the top right corner of the page. Then select Delete for everyone to remove the poll from the chat.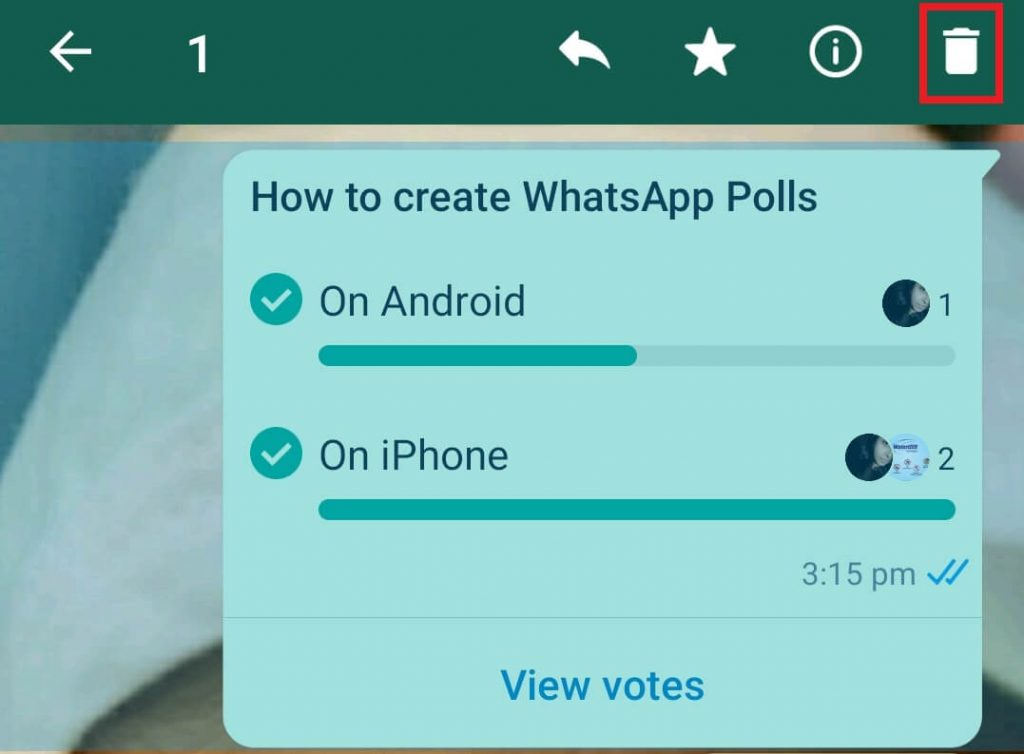 ►You will get a notification when the new vote is added to your Poll.
Tips! Recently, WhatsApp has introduced a call link to communicate with an unknown person via video call.
Frequently Asked Questions
1. Why is WhatsApp Poll not available on my device?
If the WhatsApp Poll is not available on your device, try to update the WhatsApp application. If the feature is still not available, wait for the new update.
Was this article helpful?