Facebook needs no special intro as almost every social freaks on the globe has an account on it. It is the easiest option to connect with friends and family. Any Facebook user can share photos and videos, upload stories, and lots more to the world. In addition to connecting with people of your interests, Facebook is used as a personal organizer. Apart from following people you know, Facebook is a platform to follow brands, celebrities, artists, and keep up with the latest news, current events, etc. It is no wonder if a Facebook user looks for ways to download videos. Some of them will look forward to uploading it to other social sites or share it with others, etc. The reason for downloading Facebook videos varies by users. If you are one among those who want guidelines on how to download Facebook videos, then you are into the right section.
How to Download Facebook Videos?
If you are unable to download Facebook video, then we will help you do it from different platforms from here.
How to Download Facebook Videos on Android & iOS?
If you are using a Facebook app on Android or iOS smartphones, then do the following steps to download a video.
Note: Make sure you have File Explorer on your Android before proceeding.
(1) Launch Facebook app on your Android device.
(2) Scroll down till you find a video that you want to download.
(3) Tap to play the video and click on Share icon below the video.
(4) Choose Copy Link option on the pop-up and it will copy the video URL into the Android clipboard.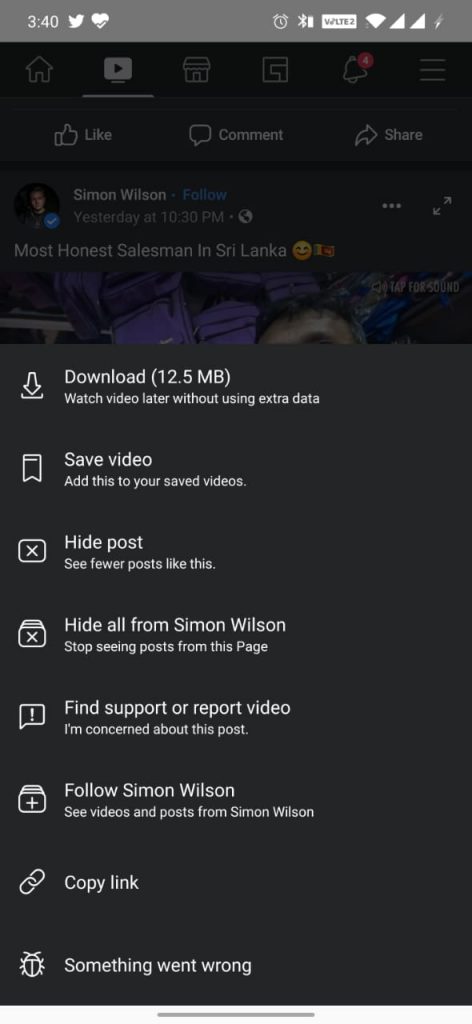 (5) Now, open Google Chrome browser on Android to navigate to https://fbdown.net/.
(6) Paste the video URL on the Enter Facebook video link box and click on Download. Optionally, choose the video quality between HD and 4K.
(7) Exit Chrome and open File Explorer on your Android phone. iOS users will be able to find the downloaded Facebook video under Camera Roll.
(8) Choose the Storage option and select an Internal or SD card based on the download location you have already set.
(9) Click on Downloads folder and you will find the Facebook video that you have previously downloaded.
How to Download Facebook Videos to Computer?
Windows and Mac users can download Facebook videos by following the steps given below.
(1) Visit www.facebook.com using the web browser of your choice on your PC.
(2) Login to your Facebook account using the login credentials.
(3) Choose a video on Facebook that you want to download and click on it to expand.
(4) Now move to the address bar and copy the video URL.
(5) Navigate to https://fbdown.net/ using a new tab and click on the field to paste the Facebook URL.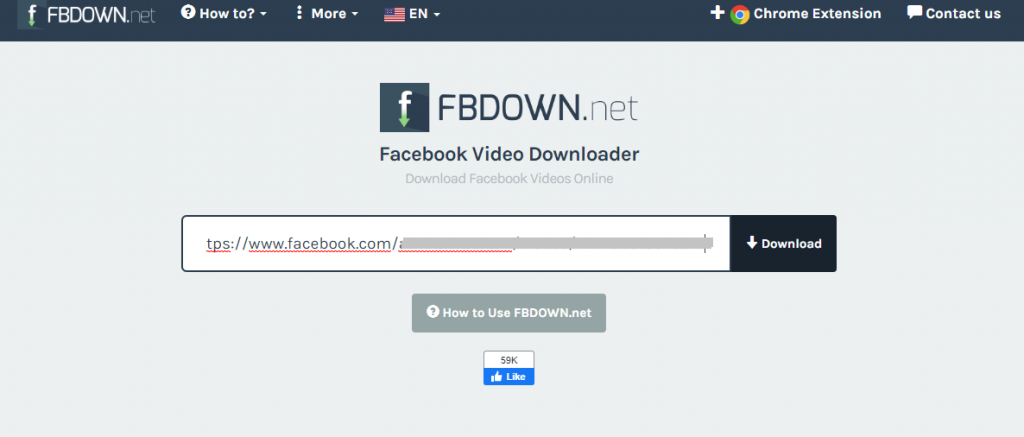 Note: FBDOWN.net is available as a Chrome Extension.
(6) Click on the Download button and on the next screen tap on Download HD a Download 4K.
(7) Go to the download location of your PC and you will find the downloaded copy of the Facebook video.
How to Download Private Facebook Videos?
Currently, Facebook doesn't let anyone download private videos just like public videos. However, you can download those private videos using third-party websites. Make sure you visit the video URL and not the source code from the news feed or profile page. Some of the top options to download a private Facebook video includes
FBDOWN.net
Video Downloader Plus
FBDownloader
VidSaver
Getfvid
oDownloader
PasteDownload
Note: Make sure you are downloading the private videos ethically. Be cautious as the private video may contain their personal data or sensitive information.
How to Download Facebook Live Video?
If you want to download a live Facebook video, then it is possible just like private videos. Just like downloading any other Facebook videos, you have to copy the video URL and paste it into any of the online video downloader sites like FBDOWN.net or SaveFrom.net.
Our Opinion
Let your reason for downloading Facebook videos be anything. There are numerous ways in which you can do it. However, we have given you the most trustworthy and handy option to download Facebook videos.
Have this article helped you successfully download Facebook videos? Share your valuable opinions as comments. For more useful article updates, connect us on Facebook and Twitter.
Was this article helpful?