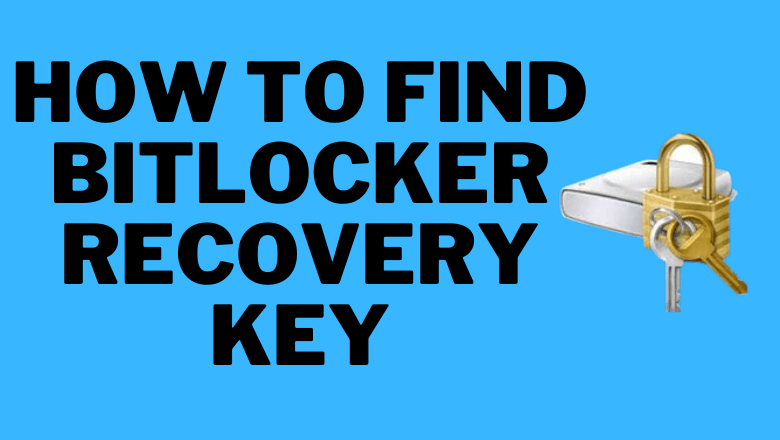 Windows rolls out updates frequently by introducing new features to users. One of the most necessary features for Windows users is BitLocker. With BitLocker, users can encrypt the data in the USB drive on their PC. Sometimes, users may forget the password when trying to access their drive for a purpose. Under these circumstances, you must find and use the BitLocker Recovery Key as an alternative way to unlock the drive (Generated by encrypting the drive).
How to Find BitLocker Recovery Key
You may have saved or stored the BitLocker Recovery key in the desired place, like a Microsoft account or USB. If you have forgotten how to access the BitLocker Recovery key, we have guided the steps to find it in five possible ways.
On Microsoft Account
[1]. Open the browser on your PC and head to the Microsoft Recovery Key page – https://account.microsoft.com/devices/recoverykey.
[2]. Login to your Microsoft account using the credentials.
[3]. Once you login to your account, you will get your recovery key.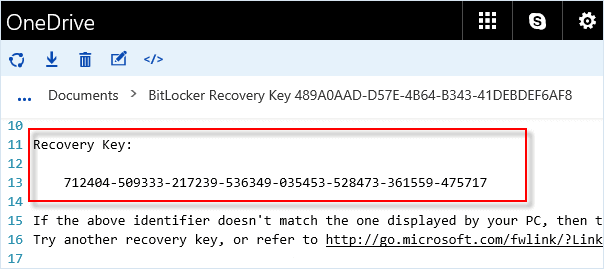 On Paper Document Printout
Sometimes, you may have saved the BitLocker Recovery key as a PDF file on your PC when you click Microsoft Print to PDF. Therefore, search for the PDF file on your PC. Alternatively, if you have printed it, search for the printout.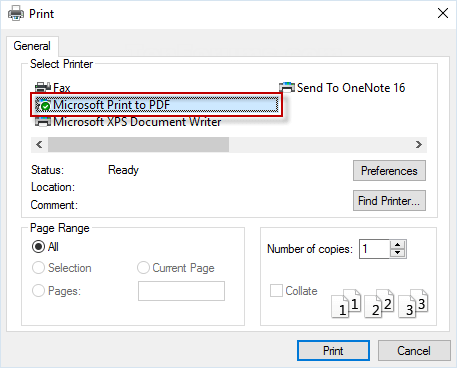 On USB Flash Drive
[1]. Plug the USB Drive into your PC.
[2]. Search and find the recovery key if you have saved it as a .txt file in the flash drive without using the Mircrosoft account.
Sometimes, you may have even stored the PDF file on the USB. Therefore, check the drive clearly to find the recovery key.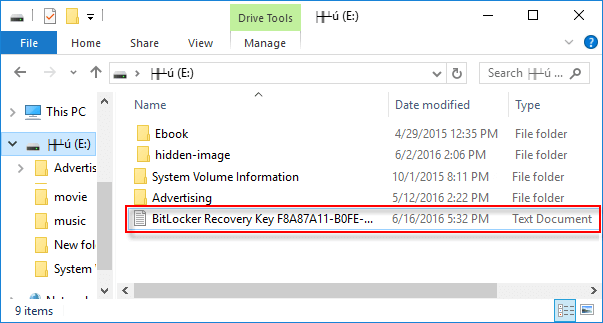 On Txt File
You can access the recovery keys if you have saved them on your local storage on your PC. Search for BitLocker Recovery key.txt for possibilities to find. Also, remember that if you have deleted or removed it, you can't retrieve the .txt file on your PC.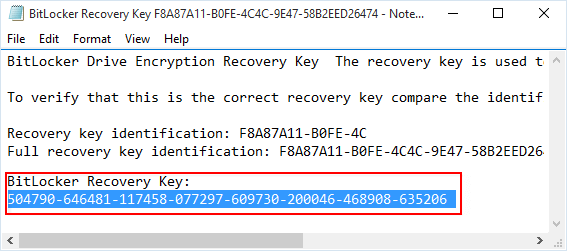 On Azure Active Directory Account
There are certain possibilities where you may have signed in to the organization device using the personal or work mail ID. By doing so, the BitLocker Recovery key may get saved in the company's Azure AD account. You can find the BitLocker Recovery key by yourselves or by contacting the IT Admin/Support of the organization.
Things to Remember
If you can't retrieve the recovery key, you must reset your computer using another Windows recovery option. Keep in mind that resetting your PC will delete all your saved files.
If the BitLocker recovery key is lost, Microsoft cannot support you in recreating it.
Was this article helpful?