Twitter is all about what's happening around the world. In other words, it is a micro-blogging site to gather useful information. With Twitter, you will get the breaking news, sports and entertainment topics, political news, and more. The most popular topic or hashtag that is most shared, tweeted, or retweeted are termed as Trends or Trending topics. Twitter uses an algorithm to find out the most discussed topics or events, and list them under Trends. This feature is designed to help Twitter users find the most talked about topic or breaking news that is going on currently. So, Twitter plays a significant role in bringing out the trending topics that take place across the world. If you want to know how to see what's trending on Twitter, then you are the right place.
How to See What's Trending on Twitter?
Finding what's trending on Twitter is simple and easy with the guidelines given below.
Steps to See What's Trending on Twitter App
If you are using Twitter app on Android or iOS and want to see the trending topics, then here is the procedure.
(1) Go to the apps section and click on Twitter app to launch it.
(2) Navigate to the Explore tab to press the magnifying glass (search) icon.
(3) The following screen will show you current Twitter trends.
Steps to See What's Trending on Twitter Web
Those using Twitter on web will also be able to check the trending contents upon following the steps below.
(1) Go to https://www.twitter.com and login to your Twitter account.
(2) Click on the #Explore option from the left pane of Explore tab.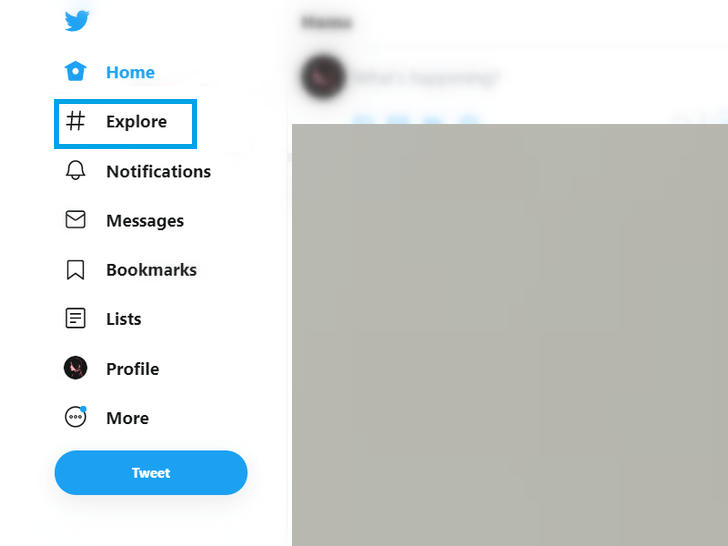 (3) Navigate to the trends section to see the latest trending topics on Twitter.
Note: Twitter web also shows the trending topics under the Home timeline, search result, profile pages, and search results.
Techowns Tip: How to increase followers on Twitter?
FYI!
Twitter lets you see trends for a specific location on twitter.com, Android, and iOS. The following changes need to be carried out to view location-specific trends.
On Twitter Web,
Click on Change on trends box > choose Keep tailored trends based on location and people you follow. Click on Change to choose nearby location.
On Twitter app,
On Twitter app, click on Profile icon > select Settings and Privacy > choose Content preference. Then select Trends under Explore tab > drag slider next to Trends for you.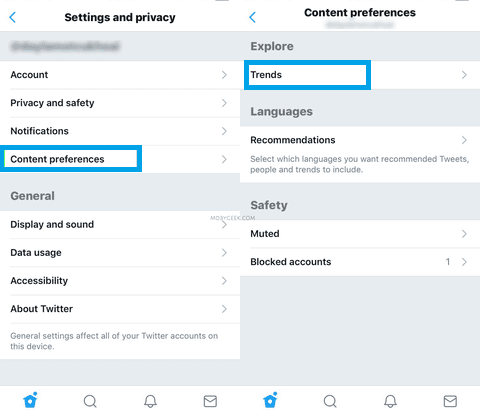 Our Opinion
That's the simplest way to see the Twitter trend or trending news. It is important to know that not all Twitter users will get the same Trends. Because, Twitter provides tailored contents considering your location, whom you follow, your interest, etc. You can choose to see trends that aren't tailored for you as well by choosing different locations.
Let's hear your opinions and views about this article as comments below. Follow us on Twitter and Facebook for more relevant articles.
Was this article helpful?