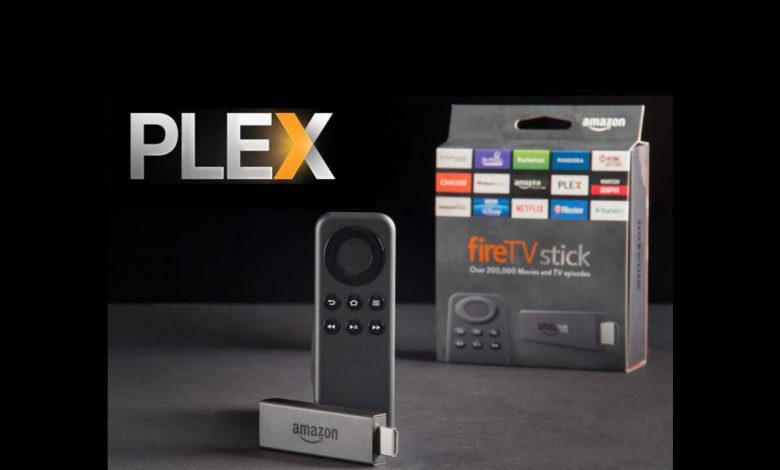 Plex is a media centre software that lets you stream movies, music, TV shows and web shows stored on a PC or NAS with another network-connected device. So when you install Plex on Firestick, it would be so easy for anyone to stream all your collected media in one place that too on your big screen TV giving you a cinematic experience.
Plex is a subscription-based streaming service, with which you can stream all your favourite media contents to any screen. You can enjoy some of the free features like remote access, sharing, rating security, and casting, see your media beautifully enhanced with rich descriptions, and many more. Not only movies it also includes more than 190 news channels from trusted providers CBS, Financial Times and Euronews. Plex is available for smartphones, tablet, smart TV, Firestick, game console, Windows and any browser.
Also, Plex allows the user to listen to your favourite podcasts and streaming music from TIDAL with any subscription. It is provided with 59 million high-quality music tracks and more than 200000 music videos. You can also play music file including MP3, M4A, FLAC, ALAC, and more.
Plex Media Server
Plex Media Server is a software, which you are required to install it before you can access the Plex app on any of your devices including Firestick. It is a tool that puts together your Plex server and account. It helps you to create a media library and allows you to add some titles to it. If you lose any of your old movies, TV shows, photos, music files and web contents from your Blue-ray or LaserDisc collection, you can recover it using Plex Media Server. It allows multiple people to watch or view the Plex contents at the same time. It allows you to control and access your Plex media through any browser. To set up Plex Media server
Launch the Plex Media Server on your desired device (Windows or Mac, Linux)
Sign in using the Plex account
Setting up your media library and rename the server
Add your media files to your media library
Once the Plex Media Server setup is done, click on the media file to view or play it. If it isn't working, find a solution from its official website.
How to Install Plex on Firestick
Plex is an official app which is available on the Amazon App store.
Step 1: Launch your Firestick and click the Search icon to open Store.
Step 2: Search for Plex app.
Step 3: Select the Plex app from the list.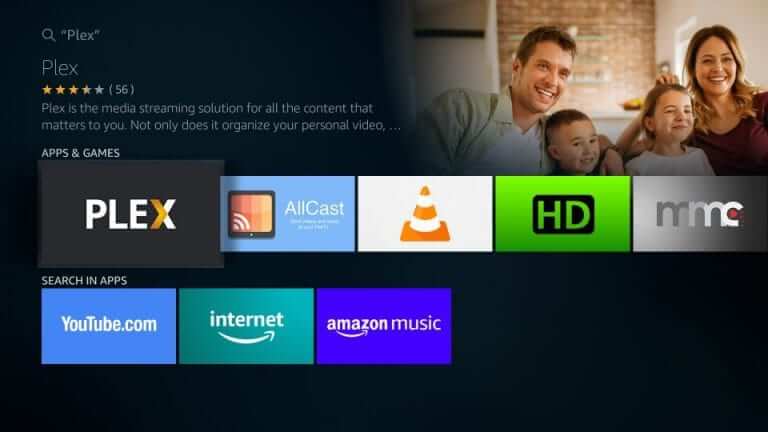 Step 4: Click on Get button to download the app.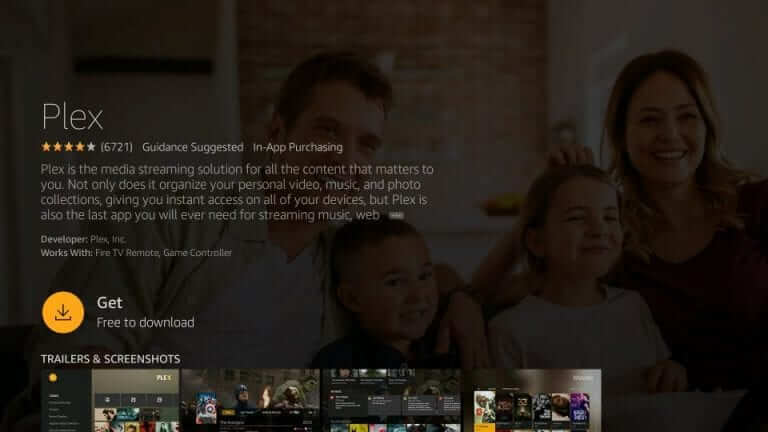 Step 5: When the download is completed, click Open to launch Plex app.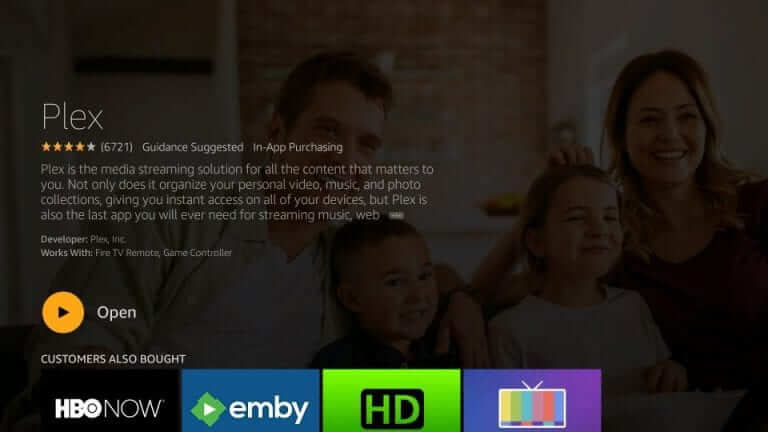 How to Sign Up for Plex?
When the Plex is installed on the Firestick, click sign in if you are already a user of Plex. Otherwise, go to your mobile or computer browser to Sign up.
Step 1: Open the browser and enter www.plex.tv in the URL.
Step 2: Click on Sign Up from the Plex web page.
Step 3: You can sign up Plex account with existing Facebook account or with Google account.
Step 4: You can create a new account with your Email ID, and password, then click on Create account./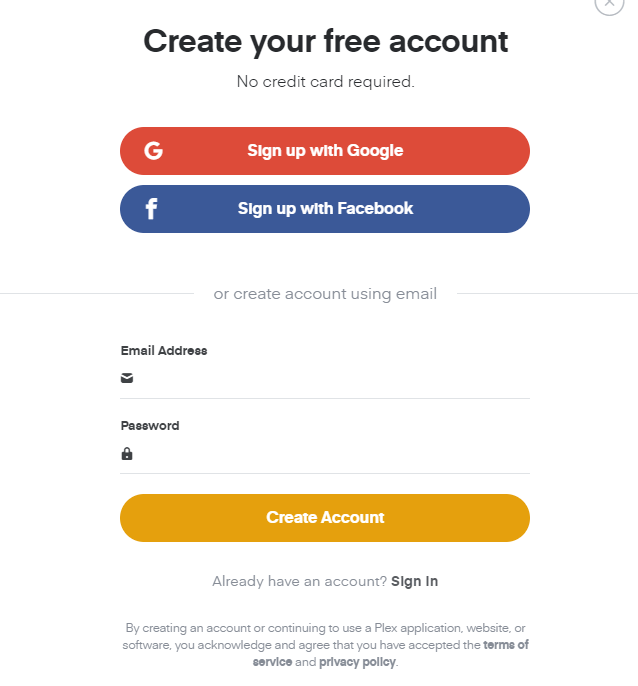 How to Set Up Plex TV on Firestick?
Step 1: When the Plex app is installed on your Firestick, Open the app.
Step 2: Click on Sign In.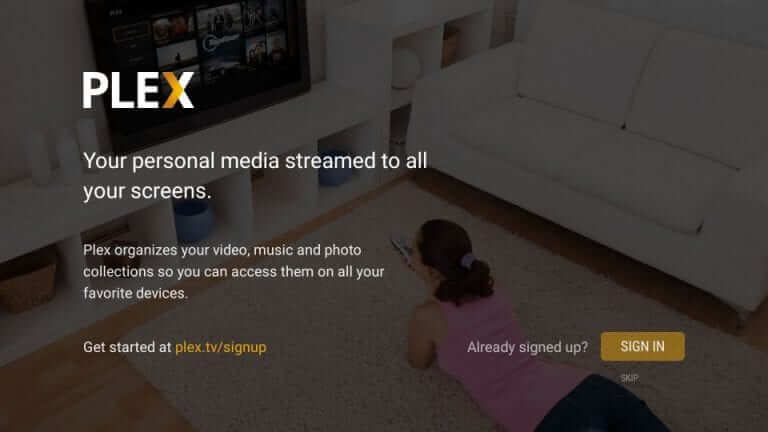 Step 3: The activation code is displayed on your TV screen.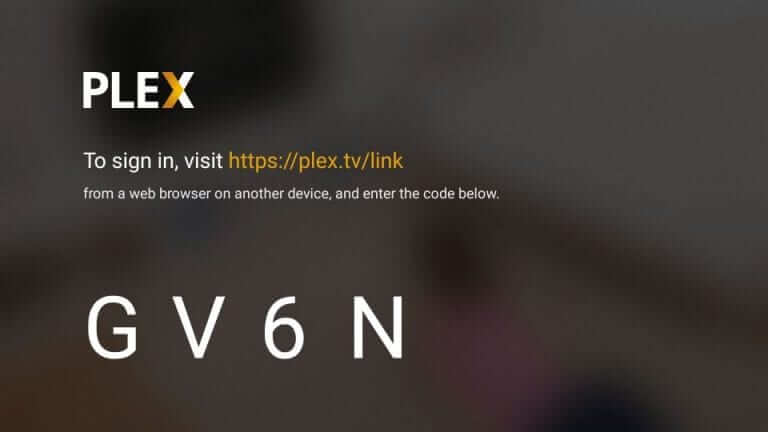 Step 4: Open any Browser form your computer or mobile and Visit plex.tv.
Step 3: Enter your login credentials to sign in with the same account you used in your TV.
Step 4: Enter the code and click Link. Now your account is linked.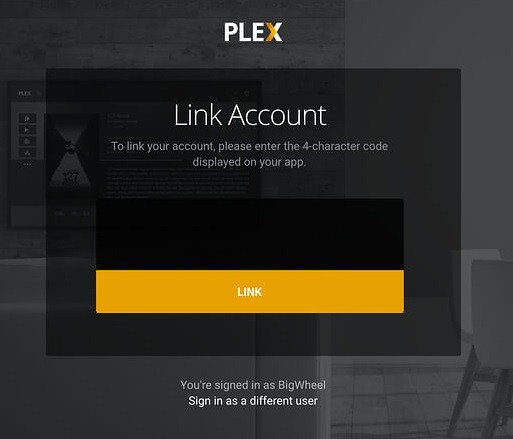 Step 5: Return to Firestick and click Subscribe.
Step 6: You have to choose your subscription plan to access Plex TV.
$4.99 for monthly
$39.99 for yearly
$149.99 for lifetime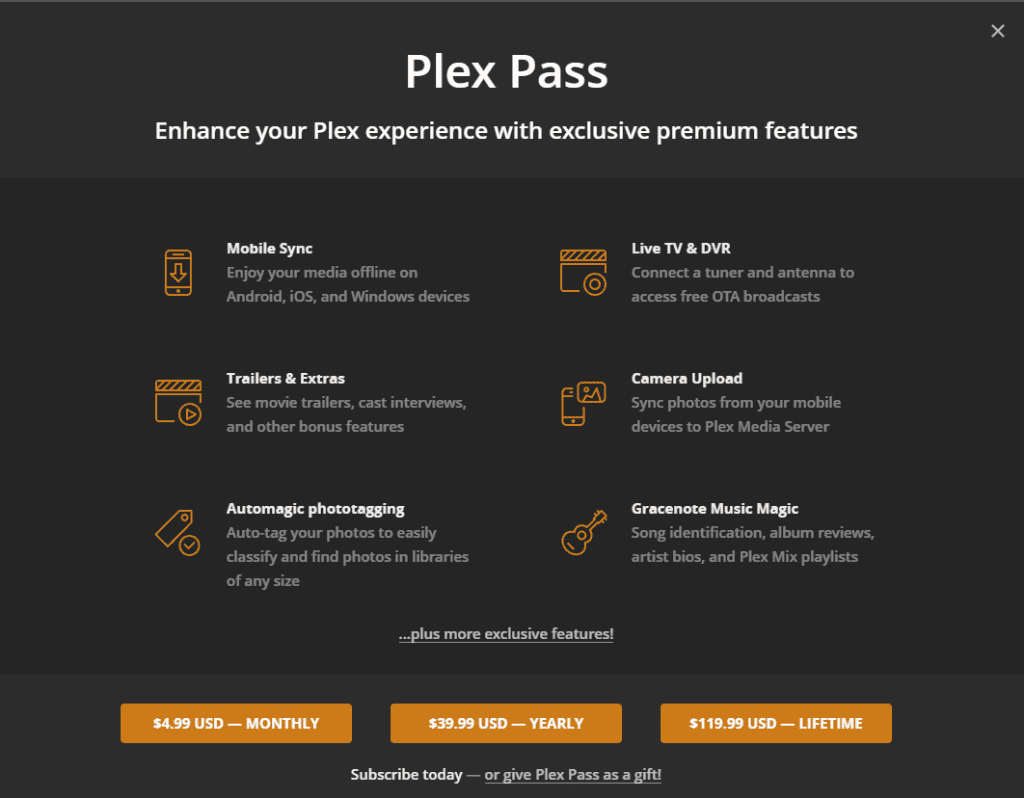 If you don't want to buy any subscription click Not now.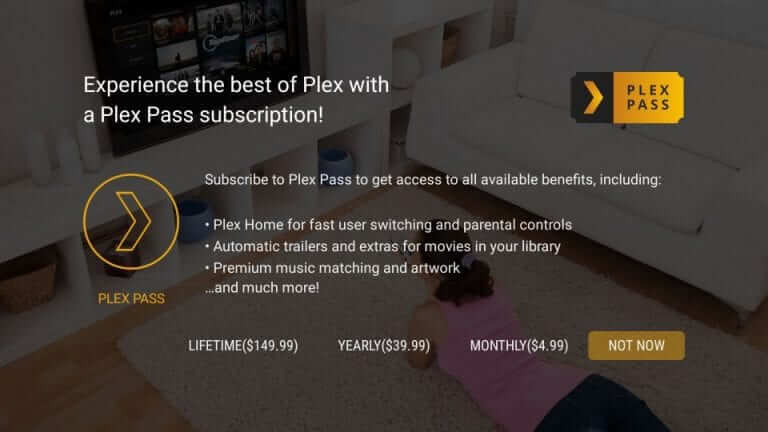 Step 8: Click Continue from the next screen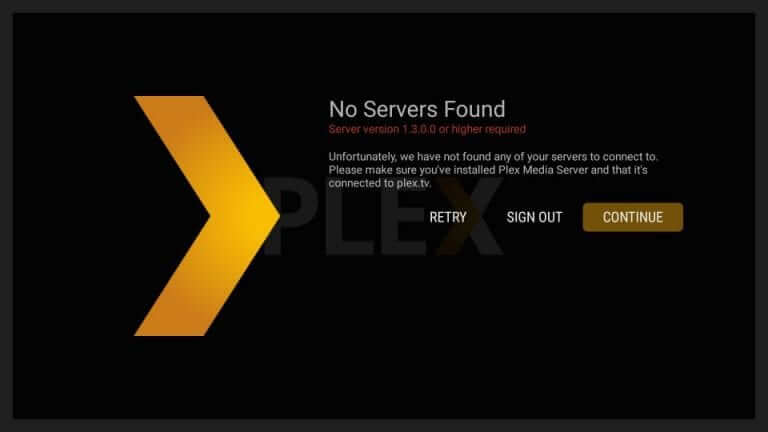 Step 9: This will take you to the Plex home screen to stream your contents.
Plex Supported Media File Formats
Video formats: MP4, MKV, AVI, MOV, DIVX
Music file formats: MP3, M4A, FLAC, WMA
Photos file formats: JPG, PNG, RAW, TBN
Is Plex Free?
Plex is a subscription-based streaming service which offers some free contents to stream. You can download your media contents without any cost. You can access a lot with Plex free version, certain features like Live TV, mobile sync are available on the paid version.
Plex provides all your media contents in one place. You can stream and record all your favourite TV shows and audio track to the DVR storage and watch it on your device whenever you want. Playing media from your Plex library on mobile devices is limited, get a Plex Pass for unlimited streaming.
Comment below your queries and feedback about the article. Follow us on Twitter and Facebook for more updates.
Was this article helpful?