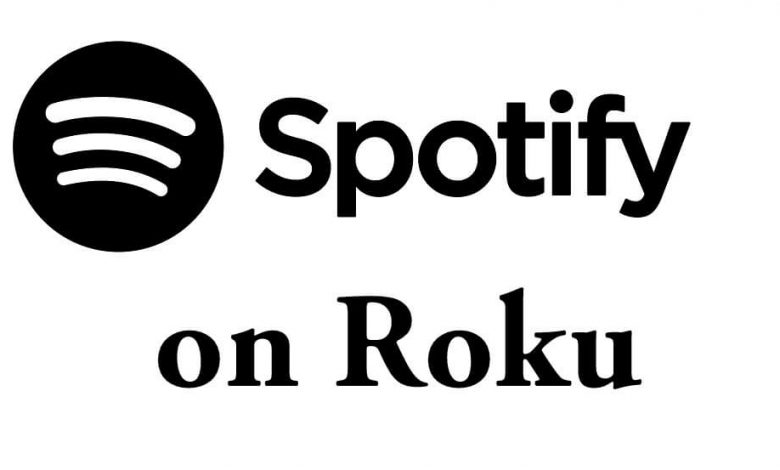 Spotify is a streaming service with which you can stream millions of tracks, podcasts and videos from all over the world. Spotify is the right way to find all your music in one place. You can also browse through the collections of music tracks of various artists and celebrities. You can create a radio station and record all your aired songs. You can access the Spotify by signing in using your Email ID or Facebook ID. Spotify is available for free and also comes ad-free on Premium. Spotify is available on various streaming devices like Roku. Roku is a digital media streaming player with a user-friendly interface. Let us see how to get Spotify on Roku for unlimited streaming.
What is Spotify Premium
Spotify is available for free and also has a premium version. The free version of Spotify has advertisements and provides limited streaming. All the radio stations are not found on free version of Spotify. But in case of the Premium version, you can get unlimited streaming without any ad interruption. It offers millions of songs to play, on-demand audio tracks and permits you to download music for offline. The Spotify Premium costs $119 per month. It offers a free trial for a period of 3 months.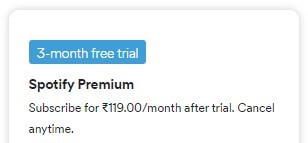 Add Spotify to Roku
All the Roku devices and Roku TV's running on OS 8.2(model 3600) or higher can support the latest version of Spotify. The Spotify official app is available on the Roku channel store.
Spotify on Roku Devices
Spotify on Roku App
Method 1: Add Spotify on Roku Devices
You need to use a TV remote or Roku TV remote to install Spotify on your Roku connected TV.
Step 1: Press the Home button on your remote, and you get a list of options are displayed.
Step 2: Select Streaming channels from the list.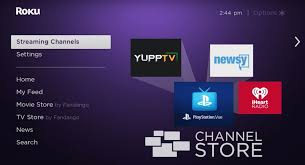 Step 3: It shows all the available streaming apps in the app store.
Step 4: Search for the Spotify app and select the Spotify app.
Step 5: Enter your PIN, if the prompt window is shown.
Step 5: Click on Add Channel option to install the Spotify app on your Roku device.

Step 6: Once the installation is finished, the Spotify home screen appears on your device.
Step 7: Navigate to the Search bar and search for the song, which you wish to listen.
Now the Spotify is installed on your Roku supported TV.
Method 2: Add Spotify using Roku App
You can install Spotify directly from the Roku mobile app. To install Spotify this way, the Roku device must is updated to latest version.
Step 1: Install the Roku App on your smartphone.
Step 2: Sign in using the same login used on your TV.
Step 3: Open the Roku App and select Channel store.
Step 4: Search for Spotify on Channel stores and find the Spotify app.
Step 5: Click on the Spotify app and select Add Channel to install the Spotify App.

Step 6: Enter your PIN in the prompt window.
Step 7: Switch on your TV and go to the Roku home screen.
Step 8: You can find the Spotify app form the channels list.
Step 9: Log in to Spotify app and stream all your Spotify music tracks on Roku connected TV.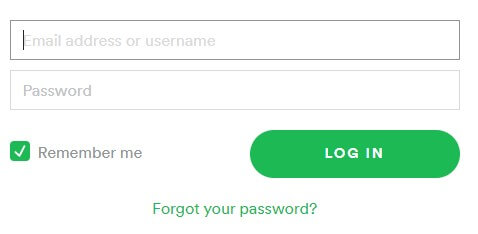 How to Sign Up for Spotify?
Step 1: Open the browser and go to Spotify web page.
Step 2: Click on Sign up option on the top right.

Step 3: Here you have to choose either Signup with Facebook or sign up with Email ID.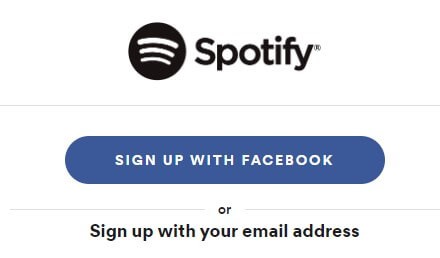 Step 4: Enter your Email ID, create a password and your birth date, month and year.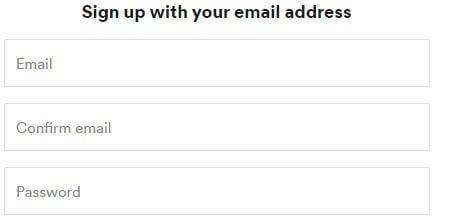 Step 5: You need to confirm that you are not a robot.
Step 6: After filling the requirements, click on Sign Up.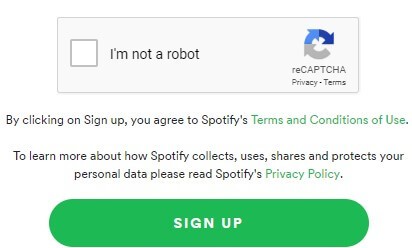 Step 7: Click on login and enter the login credentials.
Step 8: Click on login to enter into the app.
Step 9: Then select free trial or choose premium and make the payment.
Now you can listen to all Spotify music and Radio stations.
You can also use Roku Connect option to link the Spotify app from your Smartphone or any other device to your Roku connected TV.
Spotify offers high-quality streaming and good audio quality to its users. It burns the data based on the streaming quality. You can download and listen to songs which are available for offline, it is possible only if you get Spotify premium. You are allowed to access Spotify premium on five different devices at the same time. If you sign up to Spotify with your Facebook account you are allowed to see your friends playlist.
This way you can get Spotify on Roku instantly. Leave a comment below if you have something to ask or if you are stuck in between the process. Follow us on Twitter and Facebook for more updates.
Was this article helpful?