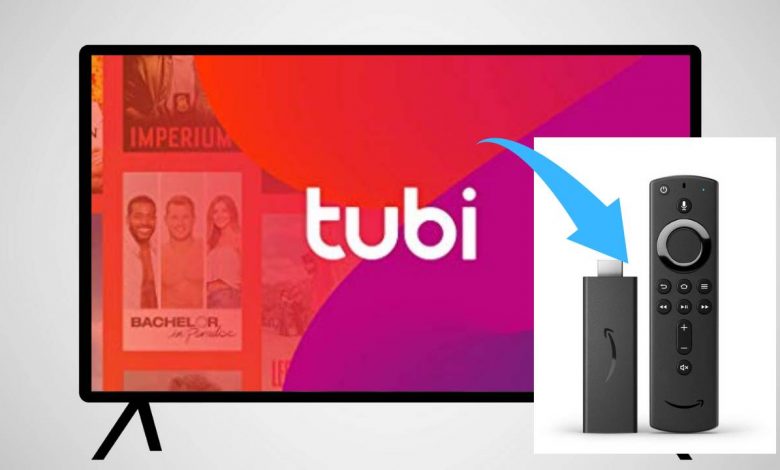 Tubi is the best platform to stream more than 20,000 HD movies and series for free on Android, Firestick, Roku, etc. It is also the only app with such a massive library of contents without any subscription plans. There is no need to subscribe for Tubi, and you will have commercials played in between the streaming, which is not a big drawback for most users.
Some of the best and most-watched Tubi movies are Gangster Land, Stuart Little 2, Blitz, Once Upon a Time in Mexico, Angels & Demons, etc. The best TV shows are Hell's Kitchen, Fear Factor, Duck Dynasty, American Pickers, Dog the Bounty Hunter, and The Andy Griffith Show. Here are the cool features of Tubi TV:
Extensive library of contents that is being updated from time to time.
One of the top apps that is 100% free to stream in the US.
Parental controls allow you to hide the unwanted contents and making it kids safe.
Supports a watchlist feature that you can access on any of your devices.
The only disadvantage is that streaming quality is capped to 720p, which might be uncomfortable for large screen users.
How to Install Tubi TV on Firestick
1. Turn on the Firestick device and navigate to home screen.
2. Go to the Find tab and select the Search option.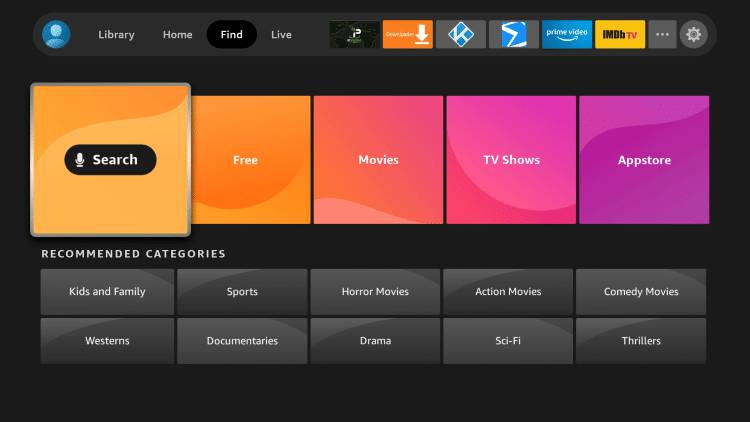 3. Enter Tubi in the search box and press OK.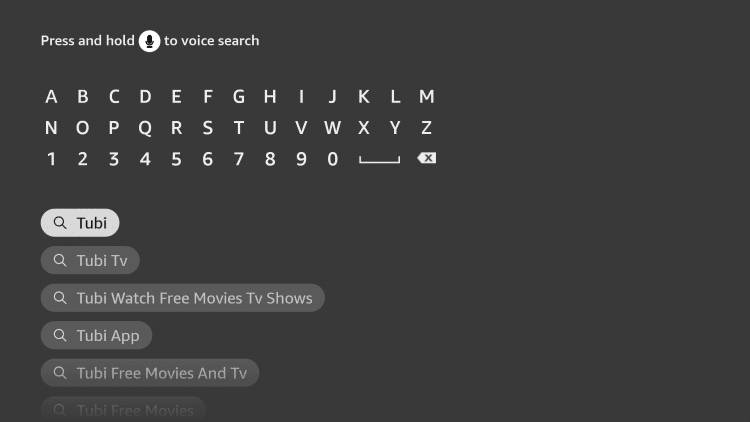 4. From the list of apps, click the official Tubi app as highlighted below.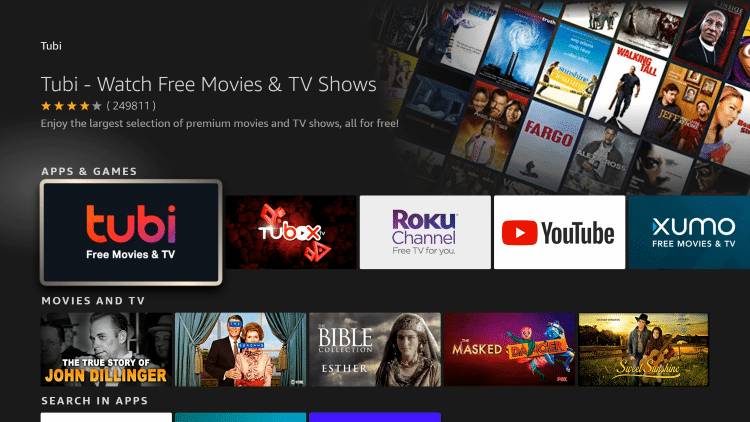 5. Click the Download button to install the app.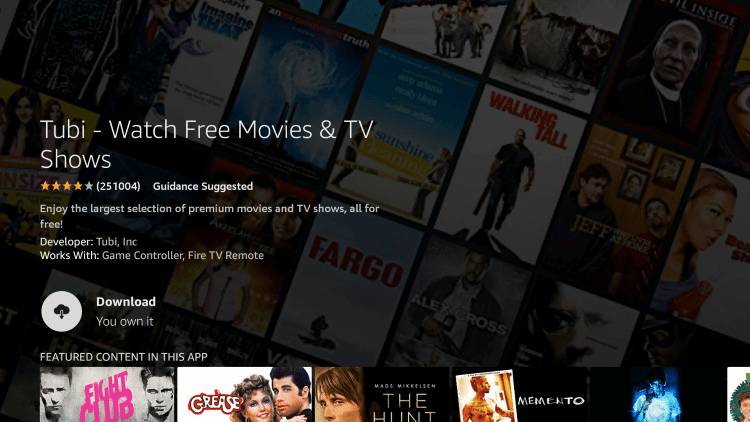 6. Tap Open to launch the app.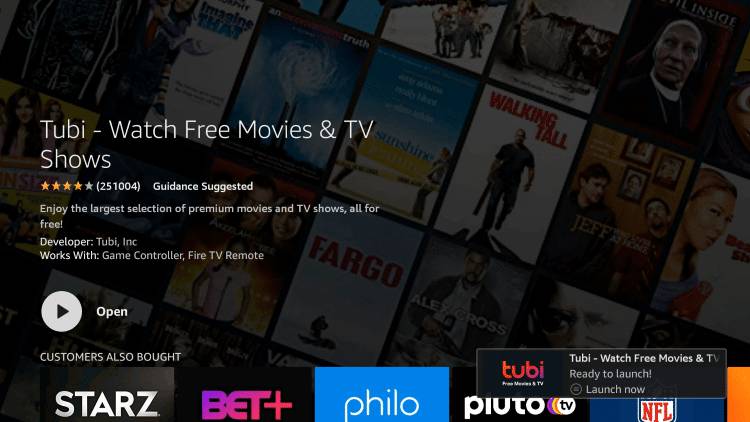 7. Click Get started button in the main screen.
8. Select either Continue as guest or Signup & start watching option.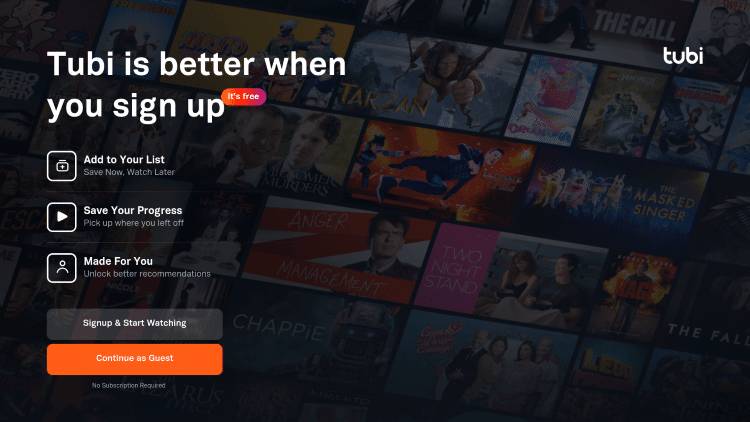 9. Stream your favourite movies and series on Tubi for free.
Alternate Method
Amazon started featuring the popular apps in the categories section to help the users find and install the app in the easiest way.
1. In the Firestick home screen, click Library.
2. Navigate to Apps-> Categories-> Movies & TV.
3. Scroll down until you find the Tubi app.
4. Click the Get button to install the app.
5. Tap Open to launch the app.
6. Activate and watch the free Tubi TV movies and shows.
How to Activate Tubi TV on Firestick
If you're using the Tubi app on your smartphones or in your browser, there is no need for activation. But here, we used to stream on Firestick, so you need to activate your device to use Tubi TV.
1. Open the Tubi app and sign in to your Tubi account.
2. Now you will see an activation code on your TV screen.
3. Visit https://tubi.tv/activate on any of your PC or smartphone browser.


4. Enter the TV displayed code in to the box and click the Submit button.
5. You have successfully activated Tubi on Firestick.
Even though Tubi doesn't cost you a single penny to stream its entire library, its streaming is limited to 720p. Most of the contents are not even have such an option as they are available to stream maximum on SD resolution. So if you're watching it on larger screen devices, you might encounter issues with the viewing experience.
Follow Techowns' Facebook and Twitter pages to read our tutorials instantly.
Was this article helpful?