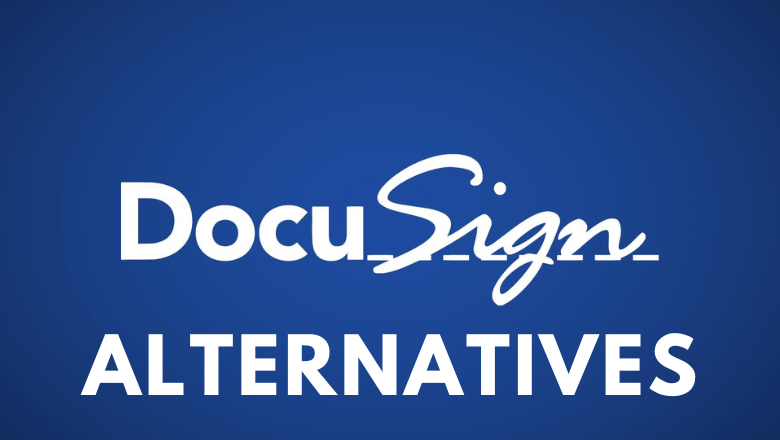 Nowadays, a digital signature is more important than the physical one. DocuSign is the best application to sign your documents digitally. If you are not satisfied with the DocuSign feature and UI, you can try some of its alternatives. We curated a list of the best alternatives for DocuSign to sign documents digitally.
Things to Consider
You need to consider a few things before selecting the e-Signature application. We picked the alternatives based on the below factors.
► Need a 3rd party security certificate to validate the transaction
► Should evaluate the market reputation and authorized certificates of the vendor.
► Make sure that the audit trail is possible with the digital signature software.
► The documents have to show the authenticity or the quality standard.
► Should have long-term storage, archiving, and records management services.
Adobe Sign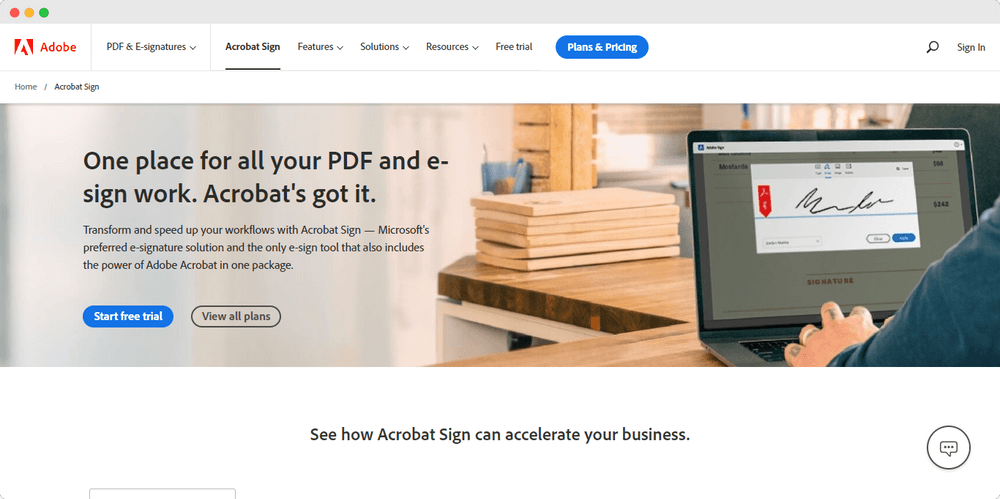 Adobe is the world-wide popular suite for business, education, and many more. You can sign the document, integrate it, export files to MS Office, and more. Adobe Sign has many features, such as integrating the file directly into Adobe Acrobat DC PDFs, DropBox, Google Drive, and Microsoft 365. With this, you can easily add a signature on Outlook. You can select your subscription plan from two different pricing categories: Individuals and Teams.
| Pros | Cons |
| --- | --- |
| Convert your signature into a PDF | It doesn't offer a free trial |
| Easy to use and integrates with all Adobe Software Suite | Limited languages are allowed and take more time to load. |
PandaDoc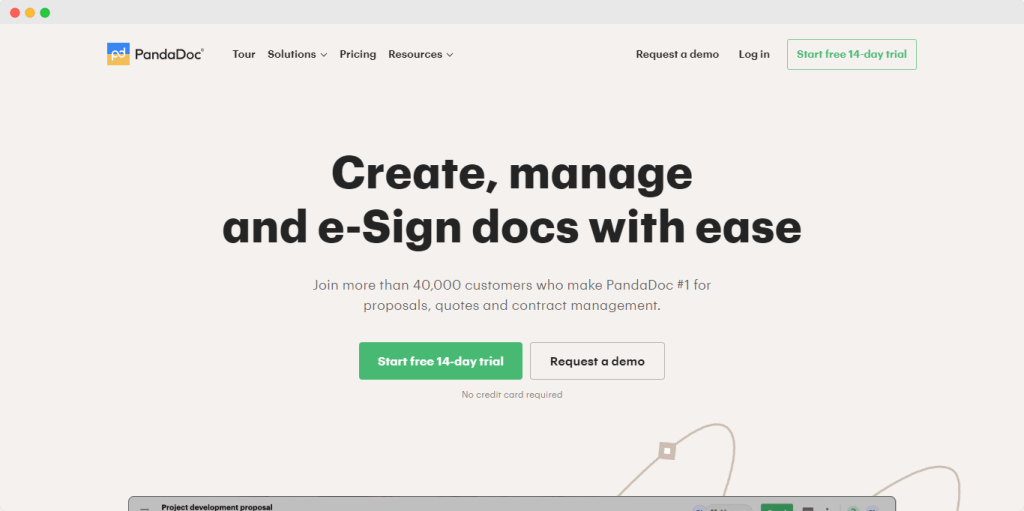 PandaDoc is one of the best e-signature alternatives for DocuSign, where you can manage all your documents under one roof. This application can be integrated with many programs, including HubSpot, Pipedrive, and Microsoft. It allows you to edit, create, send, and sign the document without using other applications. It offers a 14-day free trial for new users. You can upgrade and downgrade your membership plan at any time.
| Pros | Cons |
| --- | --- |
| It is easy and more reliable to use and set up | It takes more time to load the file |
| Access unlimited templates | Difficult with payment platforms |
| Allows you to customize the content library | Should enhance the formatting options |
YouSign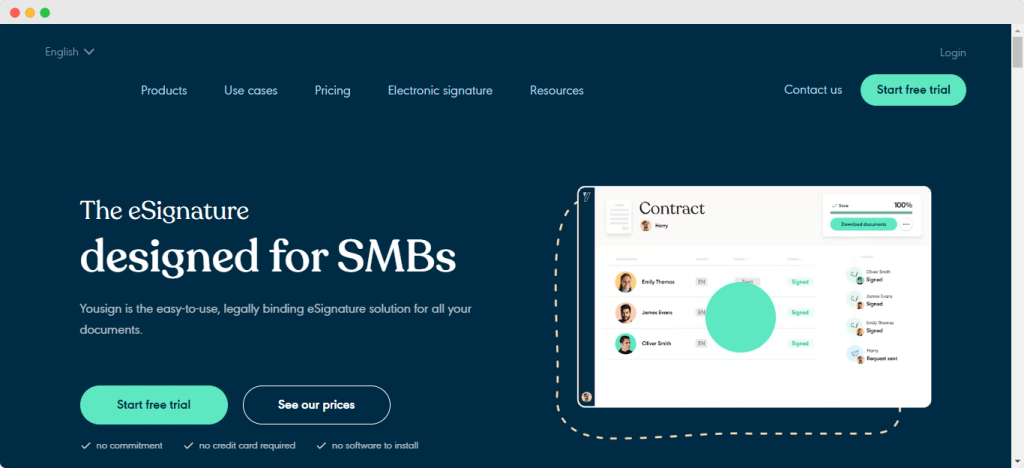 YouSign is one of the legally binding eSignature platforms for all business solutions. It provides an API version so that you can optimize and automate your signature process directly from the app. You can upload, send and approve the documents easily. There are two main categories to purchasing a subscription plan: Application and API pricing.
| Pros | Cons |
| --- | --- |
| It is simple to use and collaborate | You cannot customize your documents |
| No hidden fees and no contracts. | Have to create more templates |
Zoho Sign
Zoho Sign is the digital signature app for business signatories. It allows you to sign the business documents directly from the other Zoho applications or any other third-party apps. You can customize the templates, logos, and brand image on your document. Zoho Sign offers a 14-day free trial with all subscription plans. It is available in twelve different languages.
| Pros | Cons |
| --- | --- |
| Create a self-service digital signature from a secure URL without any coding | Cost of the subscription plan is more expensive |
| It has document-tracking features | Security and support should improve. |
Dropbox Sign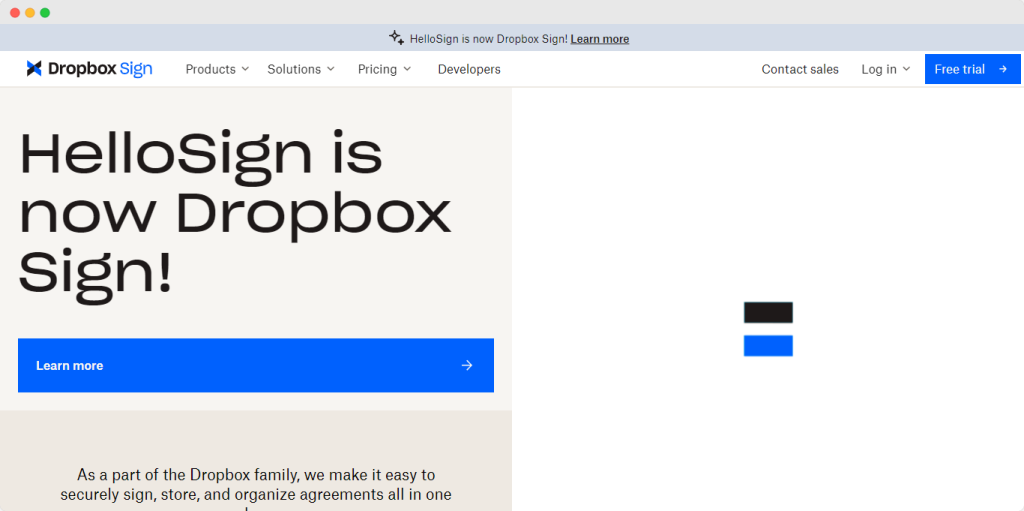 Dropbox Sign or HelloSign from Microsoft is one of the best alternatives for DocuSign. It is an effortless e-signature application and offers a free trial for new users. With the darg-and drop interface, you can place the signature anywhere you want. You can integrate the interface with the applications like Google Drive and Box. It has two variable categories: Basic Dropbox Sign and API version. The API version allows multiple internal signature requests with more control options.
| Pros | Cons |
| --- | --- |
| Allows multiple internal signature requests | The subscription plan is too expensive |
| Access the documents from any device | Offers limited functionality |
GetAccept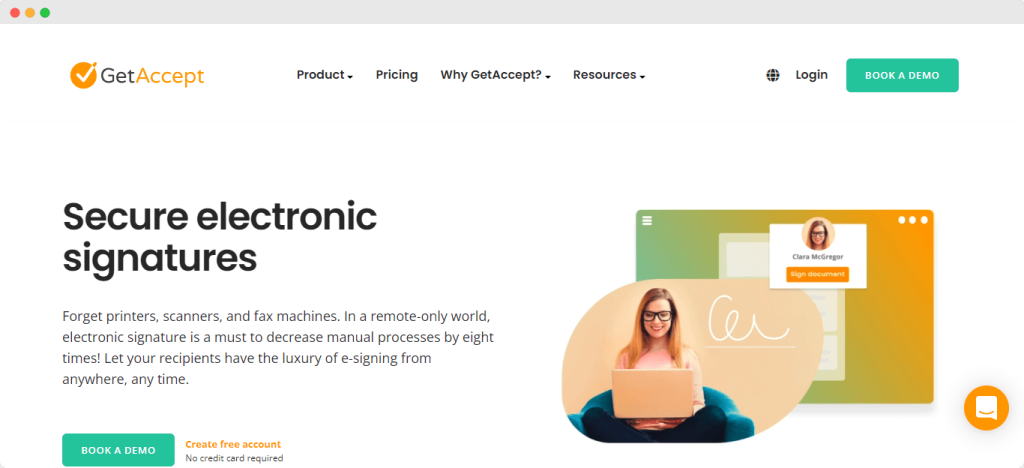 If you want free alternatives for DocuSign, GetAccept is the most suited for you. GetAccept is a large digital sales room platform to create, design, send, track, promote, and e-sign contracts. It is the best sales enablement platform for business-to-business platforms and is used for all customers. It is easy to customize the document with the drag-and-drop feature. The free plan is also available on GetAccept.
| Pros | Cons |
| --- | --- |
| It allows third-party integration | No direct CRM integration is available |
| It has collaboration tools to get your e-signed document | Template customization is too clunky |
SignNow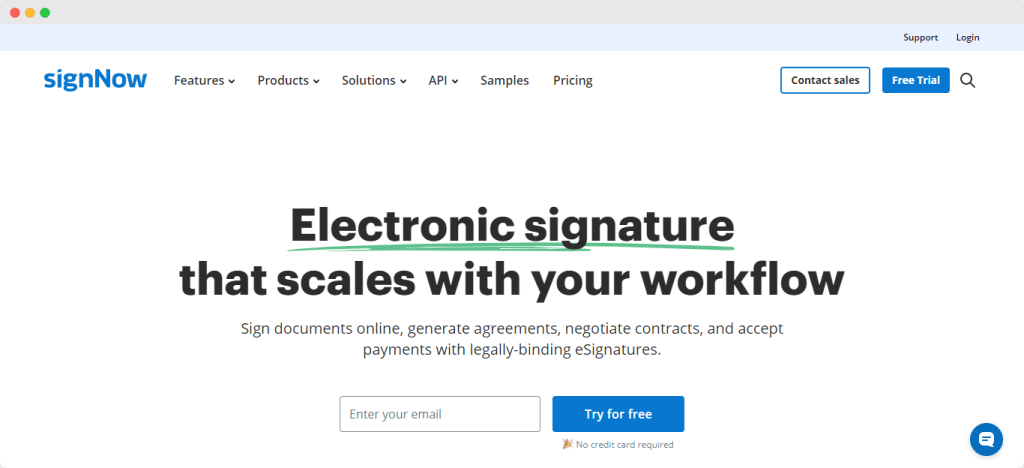 SignNow is the best eSignature app and it allows you to access a collection of options for individuals, teams, and organizations to complete their paperwork. You can customize your signature for each and every recipient. The document can be exported to Dropbox, Google Drive, and many more. It also supports an intuitive mobile document-scanning feature. SignNow offers a free trial for new users to explore the service.
| Pros | Cons |
| --- | --- |
| The subscription plan is cheap and the best | You cannot add and edit multiple signs. |
| Access old templates to save time | The dashboard is not intuitive |
RightSignature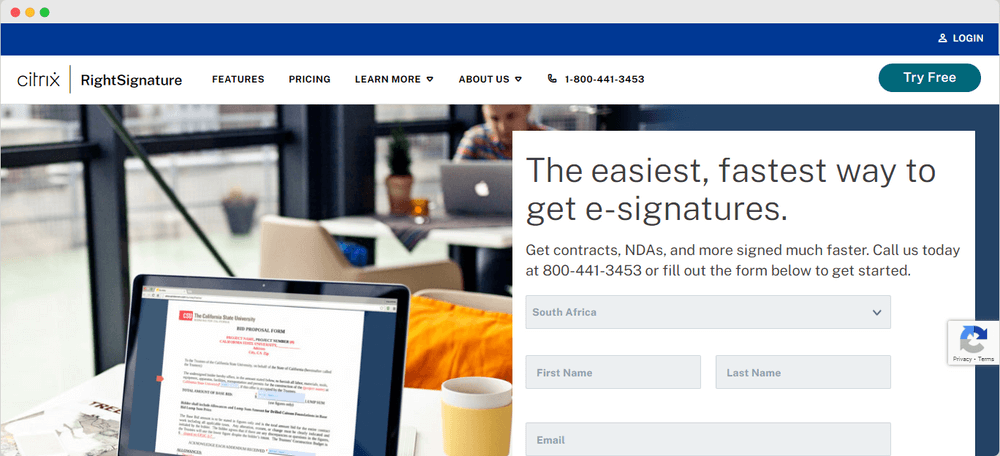 RightSignature is the web and mobile eSignature platform. It is provided by Citrix Systems and it secures the document with an audit log, biometric data capture, and 256-bit encryption. It saves your time, cuts costs, and impresses your clients with safe and secure binding e-signature software. It offers a free trial to access the features.
| Pros | Cons |
| --- | --- |
| It embeds interactive signature forms into your website | Customer service is not that great |
| Less execution time | You cannot clone old templates. |
OneSpan Sign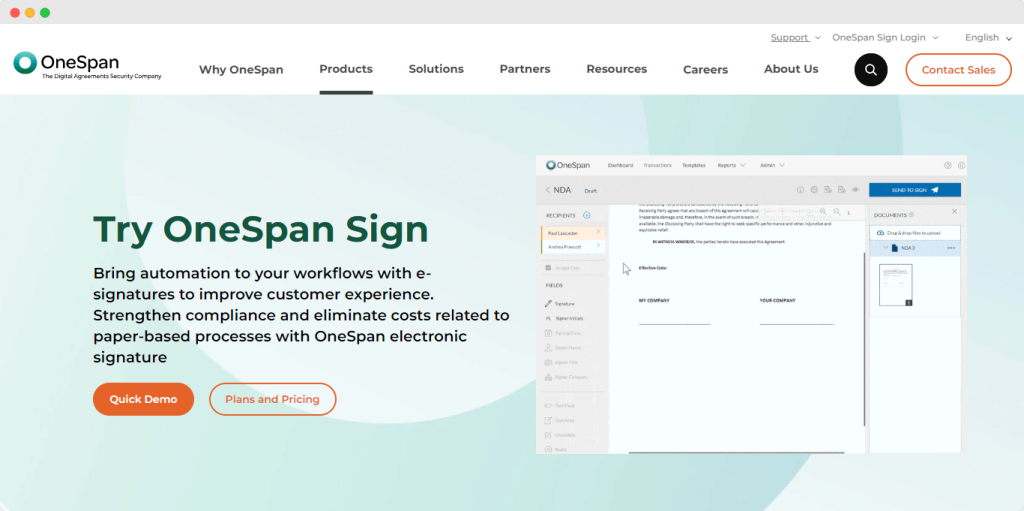 OneSpan Sign is a famous web-based eSignature solution. It is formerly called Sign Live. It boosts the workflow of your business and helps you to automate business processes. It offers a free trial and doesn't include a setup fee. It includes many features such as Saas, Single Sign-on integration, Signer attachments, and many more. OneSpan Sign supports 14 different languages.
| Pros | Cons |
| --- | --- |
| It is fast and secure to get your document signed at any time. | It is too costly and requires a contract |
| Easy to use and gives full security & tech support | Used for only large businesses |
| No coding or IT resources are required to enable the digital signature | |
DocSend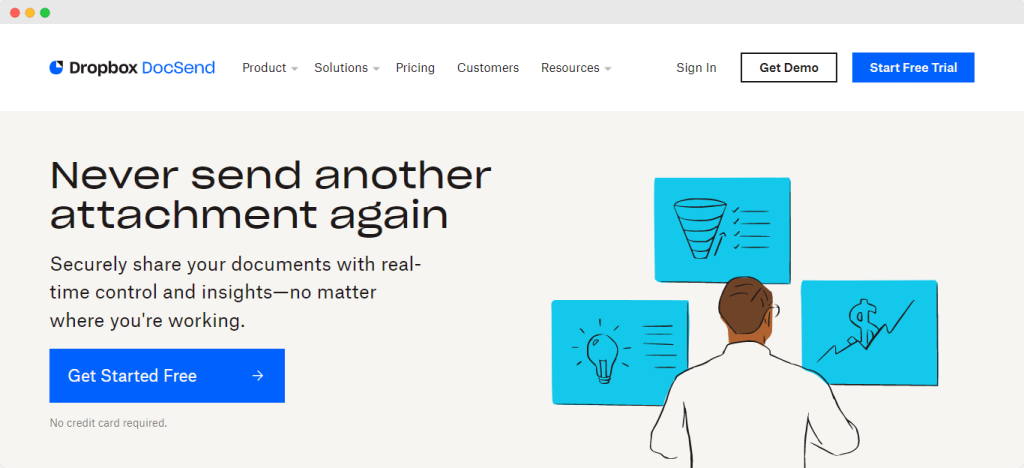 DocSend is one of the Dropbox products and is a secure document-sharing platform. There is no setup fee and it offers a free trial for the new users. It integrates with Salesforce, Box, Google Drive, and One Drive. It also includes a new feature called a Virtual Data Room (VDR) to send multiple documents with ease. On the DocSend application, you can turn off the access, protect your password, and set an expiration time.
| Pros | Cons |
| --- | --- |
| It eliminates email attachments and version control issues | Mobile application is not available |
| It is more reliable in terms of security | No premium consulting and integration service. |
SignEasy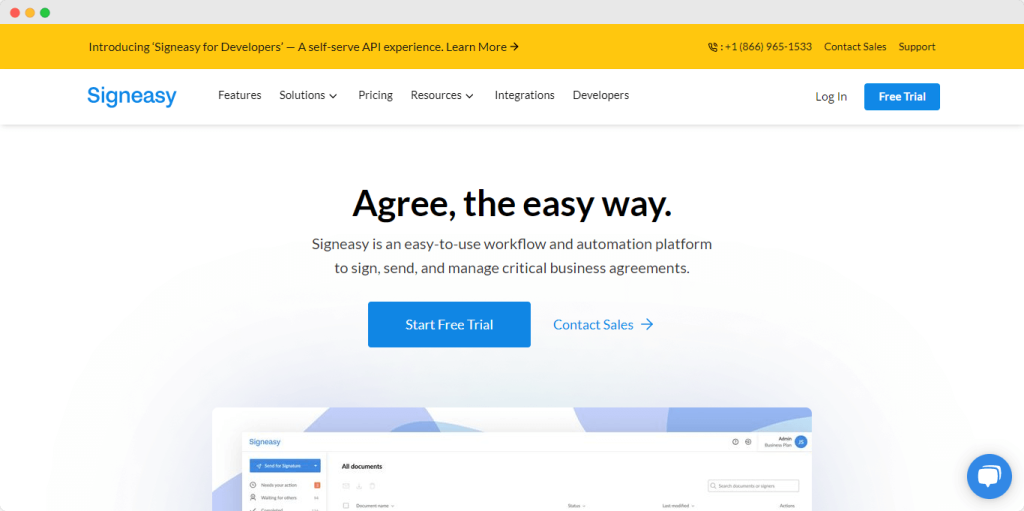 SignEasy is one of the automation platforms to sign, send and manage crucial business documents. QR-code is available to sign their document electronically when you have high-volume cases. Also, you can send a bundle or multiple documents at the same time to sign digitally. Use old templates to save your time and manual effort. To access all those features, it offers a 14-day free trial for users.
| Pros | Cons |
| --- | --- |
| Supports 25 document types | It has so many glitches and bugs |
| It has Drag and Drop features to customize your document | Difficult to send bulk documents |
| Easy-to-use platform | |
Got the perfect alternative for DocuSign? If yes, cancel the DocuSign free trial or the subscription and move on to the new platform.
Frequently Asked Questions
Does Google offer a DocuSign equivalent?
No, Google is not offering any signature platforms. But you can install third-party extensions on Chrome to import signatures on Google Docs.
Was this article helpful?