Screen Recorders are one of the must-have tools in a smart device. It can help you in a lot of situations. Screen recorders are the savior for tech vloggers and YouTubers. With the tool, you can get to record your whole PC screen and share them with others. But picking the best screen recorder for Windows is the biggest challenge. In this article, we picked the best screen recorder for Windows.
List of Best Screen Recorder for Windows
Below is the list of best screen recorder apps for Windows PC and Laptop.
iTop Screen Recorder
Game Bar
OBS Studio
Icecream Screen Recorder
Apowersoft
FlashBack Express
ActivePresenter
Screencast-O-Matic
Free Cam
Loom
iTop Screen Recorder

– Editor's Choice
iTop Screen Recorder is a free and easy-to-use screen recording software with a light built-in video editor, which helps record every important and precious moment in daily life and edit the recorded video to make it perfect. It is a smart choice for recording video conferences, webinars, lectures, presentations, games, 4K films, etc.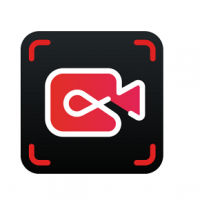 Flexibly Capture Any Area of Your Screen: Record high-quality (4k supported) videos from a full screen, a window, or any selected region.
Simultaneously Record Video, Audio, and Webcam: You can record your face and voice together in a video with a webcam and microphone for recording tutorials, games, and more. You can also record and save a separate audio file for music or your voice as per your needs.
No Time Limit & Custom Your Watermark: You can record without a watermark by unticking No Watermark in Settings. To protect your videos from being copied, it also allows you to customize your exclusive watermark with your customized characters, fonts, colors, and sizes.
Easily Add Annotations When Recording With Real-time Doodle: To make your videos more attractive, you can add doodles such as Pen drawings, Rectangle, Oval, Line, Arrowheads, and Textsin your videos while recording.
Add Mouse Click Effects: You can add mouse click effects by highlighting the cursor and adding mouse click animation. Thus, it is the ideal tool for recording video conferences, webinars, lectures, presentations, games, etc.
Plenty of Popular Video & Audio Formats: When it comes to saving, you have a wide range of video formats to choose from, such as MP4, AVI, FLV, MKV, MOV, TS, and GIF.
Video Editing: iTop Screen Recorder also has a built-in video editor to trim, cut, and split the captured videos. Even though it is a light screen recorder, it adopts GPU hardware acceleration technology to make video recording and editing more efficient and stable.
Game Bar
In Windows PCs, Game Bar is the built-in screen recorder. Make sure to check whether your Windows Version in 32 or 64-bit Windows. It is best suited to record gameplays.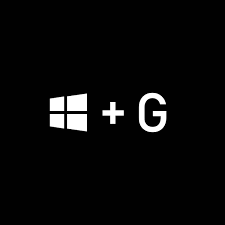 Game Bar can be triggered by pressing the Windows key and G (Win + G). In the Game Bar, you can take a screenshot on Windows, record the screen with or without sounds by using shortcut keys alone. Though it is best suited for games it can also be used for other purposes. Game Bar is integrated with Xbox so you can chat with your Xbox friends while recording. It has a lot of advanced features like you can link your social media accounts, change the shortcut keys, change the theme, and so on.
You don't have to install any application for this, you just need to press the Win + G to open the app.
OBS Studio
OBS Studio (Open Broadcast Software) is the best screen recorder for Windows 10 when it comes to Live streaming.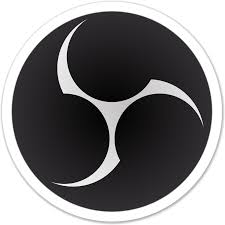 With the OBS Studio, you can record videos in HD with no restriction in timings. By using OBS Studio, you can live stream your gameplay in Twitch or YouTube without any watermark. You can record the full screen, a specific region, and even from a webcam. Like ActiveProcessor, it also has advanced edition tools like green-screen effect, noise reduction, and audio normalization.
The OBS Studio is open-source software and it is available for free.
Icecream Screen Recorder
Icecream has all the essential tools like PDF Editor, Video Editor, Password Manager, and many more. Screen Recorder is one of those tools.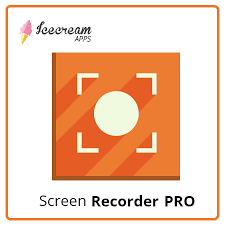 With the Icecream Screen Recorder, you can record screen, audio, webinars, games, and much more. It is one of the simplest screen recorder tools that are available for Windows 10. In the recorded video, you can add annotations, logo, and different mouse effects. By using the toolbar at the bottom of the screen, you can change the settings of the video. It also has shortcuts and allows you to save the recording wherever you want.
Icecream Screen Recorder is available for free but the PRO version costs $29.95 for a lifetime license.
Apowersoft
Apowersoft is an in-browser recorder that is suited for presentations and tutorials.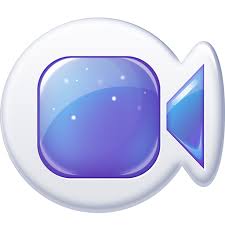 Though it is a web-based recorder, you need to install a launcher worth of 1.20 MB. The screen recorder also has a dedicated app for screen recording. You can either use the launcher or app for recording purposes. With the small toolbar, you can get to change choose from full screen, a specific region, different audio inputs, and a web camera. You can also use shortcut keys for recording if you want you can customize the shortcut keys.
Both the Apowersoft launcher and app is available for free.
FlashBack Express
FlashBack Express is one of the best screen recorders for gamers and YouTubers.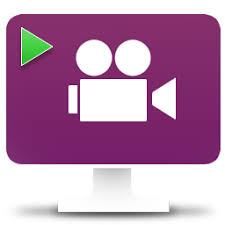 With the FlashBack Express, you can record any region of your PC screen. In the editing category, you can add notes, images, sounds, trim videos, add texts at the beginning and the end of recordings, and export in all major video formats. Schedule recordings are possible in this application. The recorded videos can be uploaded directly to YouTube or FlashBack Connect.
FlashBack Express costs $49 for one PC and $74 for two PCs.
ActivePresenter
ActivePresenter is a powerful tool developed by Atomi Systems. It is best suited for learners and educators.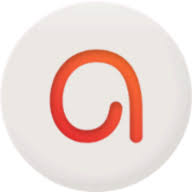 With the Microsoft Word themed UI, you can edit all the recordings in your desired way. All the common editing options are available. Either you can record the full screen or a specified region with or without the sounds. Advanced video editing features like green-screen effect, blur effect, noise reduction, audio normalization can also be done. The dark mode is also available.
The basic version is available for free but the Standard and Pro version costs $199 and $399.
Screencast-O-Matic
Like Apowersoft, Screencast-o-Matic is a web-based tool and it is one of the best screen recorders for Windows.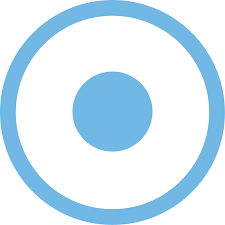 With the web-based tool, you need to install a launcher as you did in Apowersoft. In the Screencast-O-Matic, you can specify the quality of the recording, with or without audio, include or exclude webcam, and many other features. The toolbar is bigger than the Apowersoft. With the free version, you just have 15 minutes per recording. By default, it won't record your whole screen, you need to expand the recording screen manually.
The launcher is available for free but the dedicated app has two subscription plans ($1.65 per month and $4,00 per month.)
Free Cam
Free Cam is the simplest screen recorder for Windows 10. It is suited for video lessons and e-learning.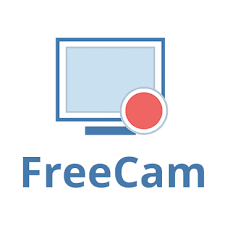 Even though it is the simplest screen recorder, it has all the common recording features. In Free Cam, you can highlight your cursor, record the full or selected region, cut videos, noise cancellation, volume adjustments, and record sounds from the mic. The toolbar occupies only a little area, allowing you to see what happens on the screen.
The basic version is free and the Pro version costs $227 per year.
Loom
The loom is one of the most effective tools to record your screen. It is available for most of the devices.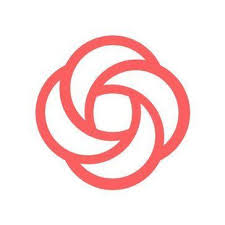 The loom is a popular screen recorder that has a user base of more than 1.8 million. The recording can be done with simple tools. When you are done with your recording, a link will be automatically copied to your device keyboard for easy sharing. It also has editing tools like trim, thumbnails, annotations, and more. You can also customize who can view the recorded view through the link with a password.
The Basic version is free and the Pro version has two subscriptions. $5 per month and $48 per year ($4 per month). It also has a free trial for 30 days.
If you are also an Android user, then you can also check our list of Best Screen Recorder Apps for Android.
These are the best screen recorder for Windows 10. Install any one of the screen recorders that perfectly suits your profession. If we missed any of the best screen recorders for Windows, tell that in the comments below.
Stay connected with us on our Facebook and Twitter page for more updates.
Was this article helpful?