In the digitized world, you need to have everything in a digital format. Getting a soft copy of your important documents can save you from infinite situations. On iPads, scanning the documents for a digital copy is easy but you need to have the best scanner apps on your iPad. Here, we picked some of the best scanner apps for the iPad.
List of Best Scanner Apps for iPad
Scanner App: Scan PDF Docs, ID
Files
Adobe Scan
Microsoft Office Lens
Scanbot
Genius Scan
ScanGuru
TapScanner
FineScanner
1. Scanner App: Scan PDF Docs, ID
Scanner App is a great tool to keep all your documents in hand and boost your productivity! Easily transform your phone into a powerful and fast digital office with Scanner-App.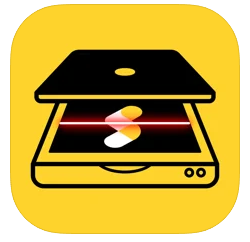 Scan any docs, convert them into PDF, JPEG, TXT formats and share instantly with others. Turn any image into text in seconds with the OCR function. Easily extract and edit any part of a scanned document without wasting time on rewriting it. All you need to do is to easily download the scanner app and in a few clicks scan your document, edit it if necessary and send it wherever you need!

With this secure free scanner app, any scanned or exported documents are stored locally on your iPhone, and neither we nor any third party can access them.
2. Files
The built-in app on all the Apple devices, Files is one of the best scanner apps for all the iOS devices like iPad/iPhone.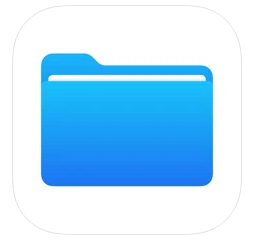 If you know how to scan using the Files app, you don't need any other scanner app for your iPad. Open the Files app and tap the three-dotted icon on the top right corner. The Scan Document option will be displayed. With the built-in scanner, you can make the digital copy without any deterioration in the quality. The output will look exactly as PDF. You can use this app as a PDF reader as well. The only disadvantage of the Files app is that it is doesn't have OCR (Optical Character Recognition).

You can also edit the scanned copies if needed. Since the app is an Apple-based app, the syncing process between the iOS devices will be easy.
3. Adobe Scan
Adobe Scan is a powerful scanner app for your iPad. Like every other Adobe app, Adobe Scan is the best app in its own category.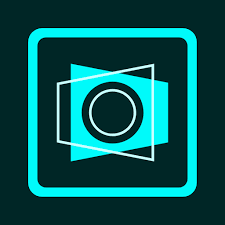 Adobe Scan comes with OCR support and has the capability to scan handwritten notes, photos, documents, whiteboards, business cards, and many. You can also edit the scanned files like crop, rotate, enhance, and remove imperfections. With Adobe Scan, you can scan anything at any time. It can scan a document within seconds with top quality.

Adobe Scan is available for free on the Apple App Store.
4. Microsoft Office Lens
Microsoft Office Lens allows you to scan documents with ease. It can convert images to editable Word files.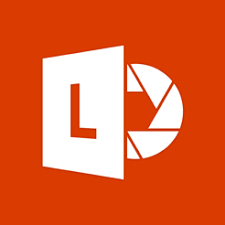 Developed by a reputed company, the Lens app has all the necessary features that are needed for scanning. To scan texts from the whiteboard, it has a special option called Whiteboard Mode that will remove the glares and shadows. In Document Mode, it will automatically crop and color images without any dark spots. The scanned pictures can be saved to your iPad Gallery, OneDrive, or any other cloud storage.

Like Adobe Scan, Microsoft Office Lens is also available for free on the Apple App Store.
5. Scanbot
Scanbot is one of the best and most popular scanner apps for iPad. It is a full-fletched scanner app for both iOS and Android.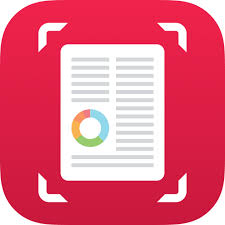 Scanbot can scan documents, QR codes, Barcodes with more than 200 dpi (dots per inch). With the quick and automatic detection of edges, it can scan documents with ease. You can also protect your PDF with a password. In the Scanbot app, you can use different types of themes for your documents. With the Scanbot app, you can directly fax documents to 50 countries.

Scanbot is free to download but the pro version costs 23.99 euros for 12 months or 3.99 euros for one month.
6. Genius Scan
Genius Scan is one of the top-rated apps on the Apple App Store (4.9 out of 5). It has a user base of more than 20 million.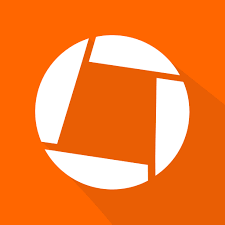 Genius Scan app has all the common features that are required to scan a document. Batch Scanning is the highlighting feature in the app. With Batch Scanning, you can scan multiple pages within seconds. When you are creating a PDF, you can merge or split documents, do shadow removal, distortion correction, and can even use Filters.

Genius Scan is free to use but the pro version costs $2.99 for a month.
7. ScanGuru
ScanGuru is yet another popular scanner app for the iPad. It is not only a scanner app but also a good editing app.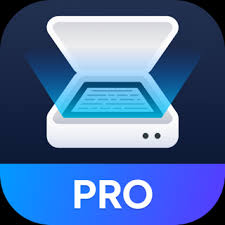 The ScanGuru app is the best scanner app for iPad if you want to scan documents in offline mode. The scanned documents can be converted into PDF or JPEG and can edit with ease. In the ScanGuru app, you can your signature on any scanned documents. Advanced scanning features like OCR, text to speech, automatic edge detection, automatic shutter, and many features are available. If you want, you can protect the scanned files with your face/touch ID or passcode.

ScanGuru app is free to download and costs $6.99 per week and $159.99 for a lifetime.
8. TapScanner
TapScanner app is a simple scanner app for your iPad. The app is available for both iOS and Android smartphones.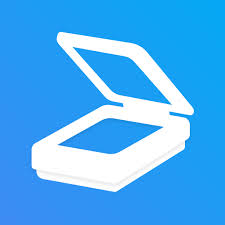 With the TapScanner app, you can easily scan documents with automatic border detection. You can finetune the scanned images with editing tools and filters. The OCR in the app supports more than 110 languages. Adding signatures to a scanned document is the easiest process in the app. All your scanned documents will be synced to the cloud integration.

You can download the app for free but the pro version costs $4.99 per month and $49.99 per year.
9. FineScanner
FineScanner is the first smart AI-powered scanner app that is available for iPad. The app is ranked No.1 in Business Category among 98 countries.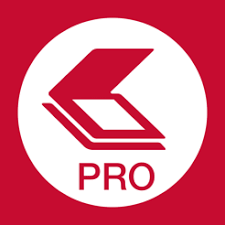 FineScanner app is the winner of the SUPERSTAR award in Document Capture in the Mobiel Star Awards. The app can detect images with text to speed up the scanning process. FineScanner will support 12 file types and 193 languages. In addition to that, the app will work offline mode too. Using AirPrint, you can directly print out the scanned documents from your iPhone or iPad.

The app has two versions. The free version comes with ads and the premium version costs monthly or yearly subscriptions.
Our Opinion
These are the best scanner app for iPad. Install anyone of the scanner app mentioned above and scan the documents with ease. If you don't want to install any third-party scanner app, go with the built-in Files app or Notes app.
Was this article helpful?