On the course of using WhatsApp and Instagram, we forgot the term called Text Messages. Back in the olden days when WhatsApp was not introduced for Android smartphones, everyone used the Message or Messaging app as their tool to text SMS. In modern times too, some people are stuck with the Messaging app. This will deliver the message instantly and need only the network signal, not a data connection. If you are one of those who use offline texting and SMS, we have picked the best texting apps for your Android smartphones.
List of Best Texting Apps for Android Smartphones
Phone's Default App
Messages
Facebook Messenger
QKSMS
Pulse SMS
Textra SMS
Chomp SMS
Mood Messenger
Signal Private Messenger
SMS Organizer
Phone's Default App
When you buy any Android smartphone, an app is pre-installed for texting purposes.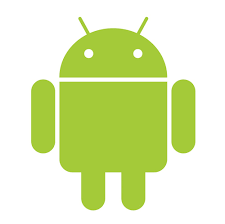 The name of the app is Messages or Messaging on Android. It may differ with the brand of the smartphone. This app will satisfy your needs most of the time. It is the app where you get all the texts from your SIM provider. The navigation in the app is easy and the options available are known to everyone. Sending and deleting messages in the app is a cakewalk. If you want, you can set delivery reports so that you will know that the message is reached or not.
You can't install or uninstall the app as it comes pre-installed.
Messages
Messages by Google is one of the best SMS texting apps for Android smartphone.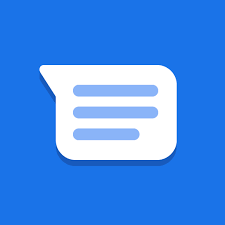 If you set the Messages app as your default messaging app on an Android phone, you can text with anyone on your contact list. You can also send pics and videos in the MMS mode. If you get bored with your default messaging app, you can install the app for sure. The app even has a dark mode. You can also send text via your computer using the URL messages.google.com/web. Gmail features like Mark as Read and Archive Texts are also available.
The app is available on the Google Play Store for free.
Messenger by Facebook
Facebook Messenger can also be used as a texting app on your Android smartphone.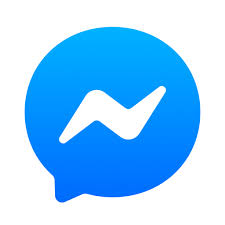 In order to make Facebook Messenger as your Texting app, you need to give permission to access your contacts and messages. Facebook Messenger is a bit advanced texting tool, it will allow you to send your current location, strikers, and emojis. You can also send images and videos. If you get used to this app, you can handle your Facebook messages and offline texts in a single app. Facebook Messenger also has a dark mode feature.
The app is available on the Google Play Store for free.
QKSMS
QKSMS is one of the popular SMS texting apps for Android smartphones. It features a lot of customizable options.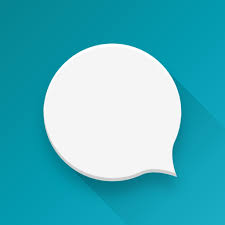 The app has UI similar to Gmail. You can archive text messages, delete messages and block numbers with ease. The app has a Pin to top option too, you can pin your important conversation at the top of your text messages list. To view archived messages, there is a separate tab on the Settings menu. You can customize the app by changing the theme, font size, set different colours for contacts, custom notifications and so on. You can also backup and restore your text messages.
The app is available for free in the Google Play Store but the QKSMS+ costs $2-$3 for a lifetime.
Pulse SMS
Pulse SMS is one of the most downloaded texting app, with downloads of over 1 million.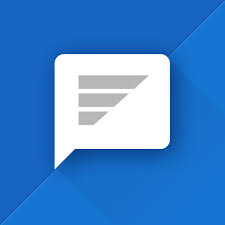 The Pulse SMS is a powerful texting tool for your Android smartphone. You can protect your private conversation with your device password or your fingerprint. Common features like Blocking numbers, archive text messages are also available. You can customize your messaging experience with options like the theme, emoji style, keyboard layout, swipe actions, custom notifications, and smart replies. You can also schedule your text messages.
Like Google Messages and Facebook Messenger, the app is available for free.
Textra SMS
If you want a fast text messaging app for your Android smartphone. Textra SMS is the best choice for you.

In the Textra SMS app, you can make text messages with ease. It is one of the best customizable texting apps. Textra SMS has more than 180 material themes, different bubble styles, icon color, unique theme for every contact, different font style and size. If you install the Textra Emoji app, you can use the 2900s of emojis on your text messages. You can set custom notifications for important conversations and can set badges for the unread messages.
Textra SMS is available on the Google Play Store for free.
Chomp SMS
Chomp SMS is the lightweight texting app for Android smartphones that consumes only 6.2 MB of storage.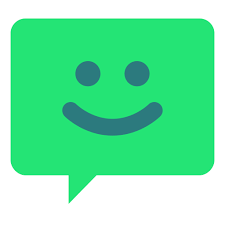 Using the Chomp SMS app will give you the feel of Google Hangouts. It is the user favourite app in the Google Play Store, having more than 10 million downloads and rating 4.4 out of 5. Customization options like contact pictures, sent sound, different vibration control, and custom notification are available. You can add templates for a quick reply and schedule messages when you are out of town. The app allows you to add a signature on every text message.
Chomp SMS is available for free on the Google Play Store.
Mood Messenger
In the midst of monotone texting apps, Mood Messenger is the colorful texting app for Android smartphones.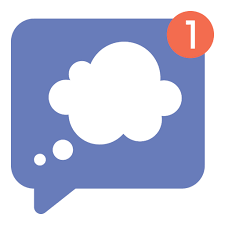 Mood Messenger offers a lot of customization tools. In the Customization settings, you can choose a theme, show/hide decorations, UI animation, change background with your offline photos, Day/night mode, font type and size, and many more. Common features like custom notifications, emojis, quick reply are also available in the app. The Party Mode in the app will stop you from sending unwanted text messages. This will help you in situations like when you are in a drunken state or when not in your consciousness.
The app is available for free but you need to purchase the themes inside the app.
Signal Private Messenger
If you are concerned about privacy, Signal Private Messenger is a great app for you.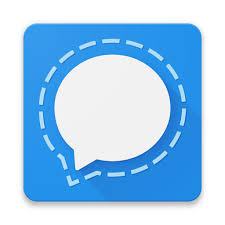 You can protect your text messages with your fingerprint or passcode. To add an extra layer of security, you can add the Registration lock too. You can link the app to your PC to send text messages through your computer or laptop. To get more secure conversation, you can also invite your friends to install the app. Customization options are minimal in the app. You can only change the theme and language. If you want, you can backup the chats to your device's external storage.
The app is available for free on the Google Play Store.
SMS Organizer
If you want to organize your scramble text messages, SMS Organizer by Microsoft is the app you need.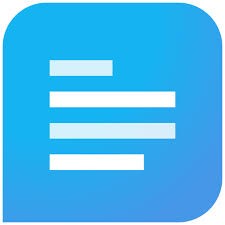 The app will organize your text messages under different categories like Personal, Transactions, Promotions, and Starred. The text messages from your contact list will appear on the Personal tab, OTP messages and activation code messages will appear on the Transactions, your sim operator messages will appear on the Promotions tab. If you had starred any important messages, it will appear on the Starred tab. The number of unread messages will appear on the top right side so that you are not going to miss any messages.
The app is available for free on the Google Play Store.
Techowns Tip: How to Block Text Messages on Android
Our Opinion
These are the best texting apps for Android smartphones. Install any one of the apps and change the way you are texting. Make texting cool and fun with these apps. If you have any other best texting app in mind, mention that in the comments section below. Also, follow us on Twitter and Facebook for more updates.
Was this article helpful?