Key Highlights
Web Version: Visit DuckDuckGo.com → hit Hamburger icon → choose Themes → click Dark Theme → tap Save and Exit.
Android/iPhone: Launch DuckDuckGo browser app → hit Three dots → launch Settings → click General → choose Theme → hit Dark → tap Set Theme.
DuckDuckGo is a popular search engine that is known for its privacy. It protects the user data with utmost security. Like Google, DuckDuckGo offers various customization, including the built-in setting to enable dark mode. You don't need to install any third-party dark mode extensions.
How to Get DuckDuckGo Dark Mode on Desktop [Windows & Mac]
DuckDuckGo offers five theme styles: Basic, Contrast, Dark, Grey, and Terminal.
1. First, visit DuckDuckGo.com on your web browser.
2. Navigate to the Settings option by tapping the Hamburger icon at the top right of the screen.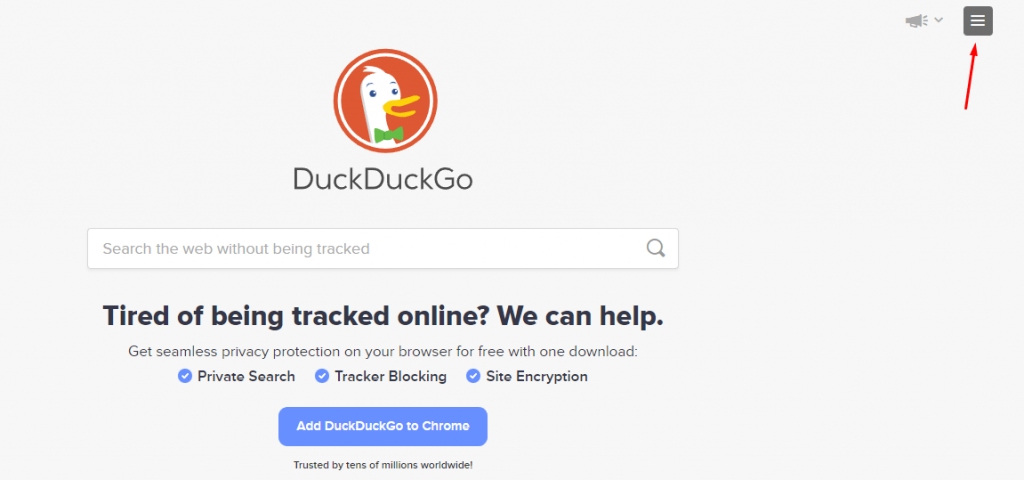 3. Under Settings, choose Themes from the available option.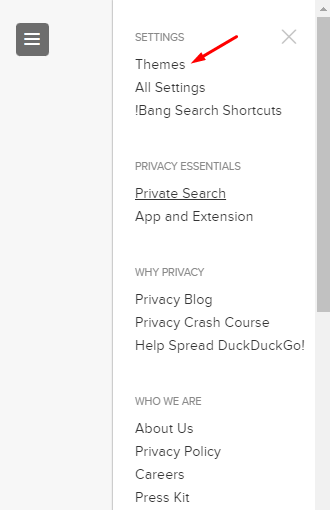 4. On the next page, choose the Dark option to turn on the dark theme.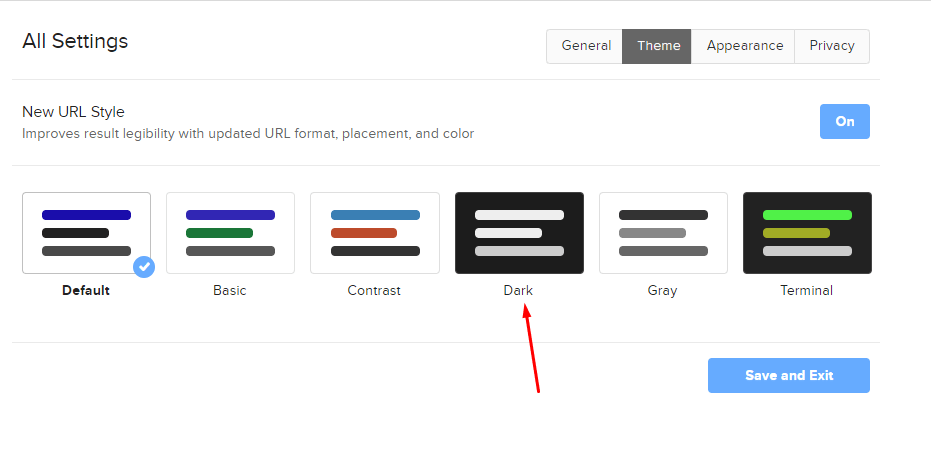 5. Finally, tap the Save and Exit option to complete the process.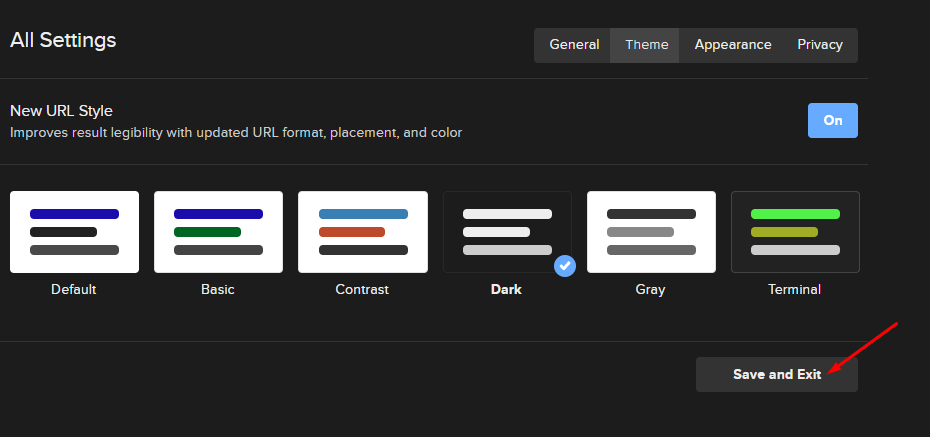 Tips! After enabling the dark mode, the background will change to the dark theme automatically.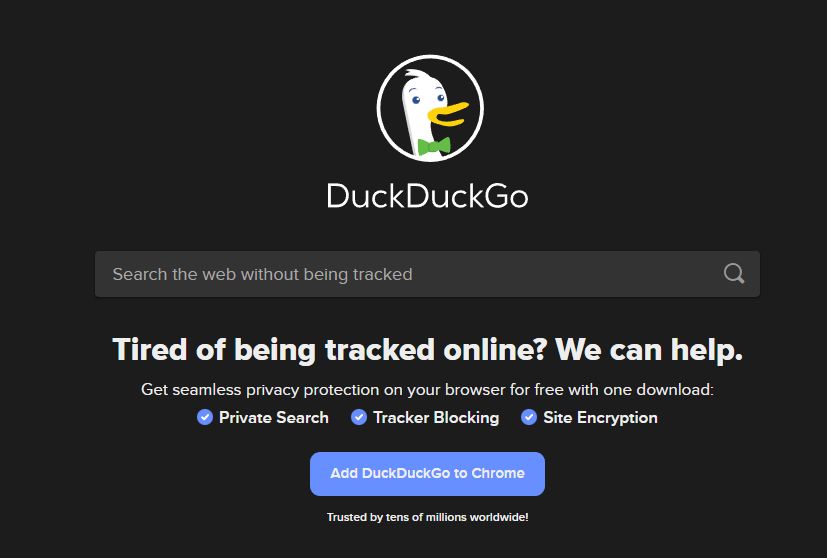 How to Enable DuckDuckGo Dark Mode on Mobile [Android & iPhone]
For Android & iPhone, DuckDuckGo is available as a standalone browser, and it also supports changing the background to a dark theme.
1. Launch the DuckDuckGo browser on your Smartphone.


2. Tap the Settings icon at the top right corner.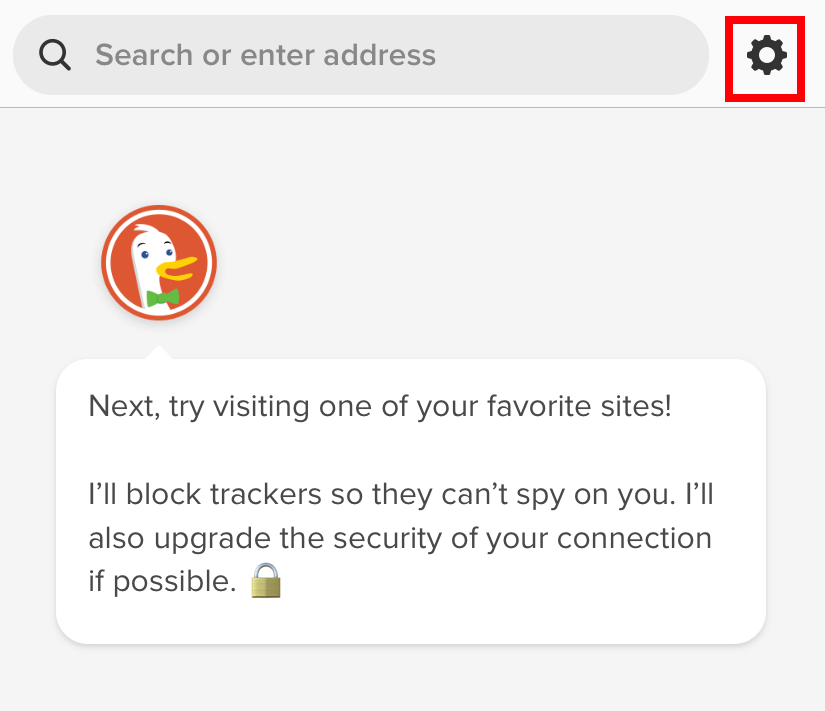 3. Under the APPEARANCE section, choose the Theme option.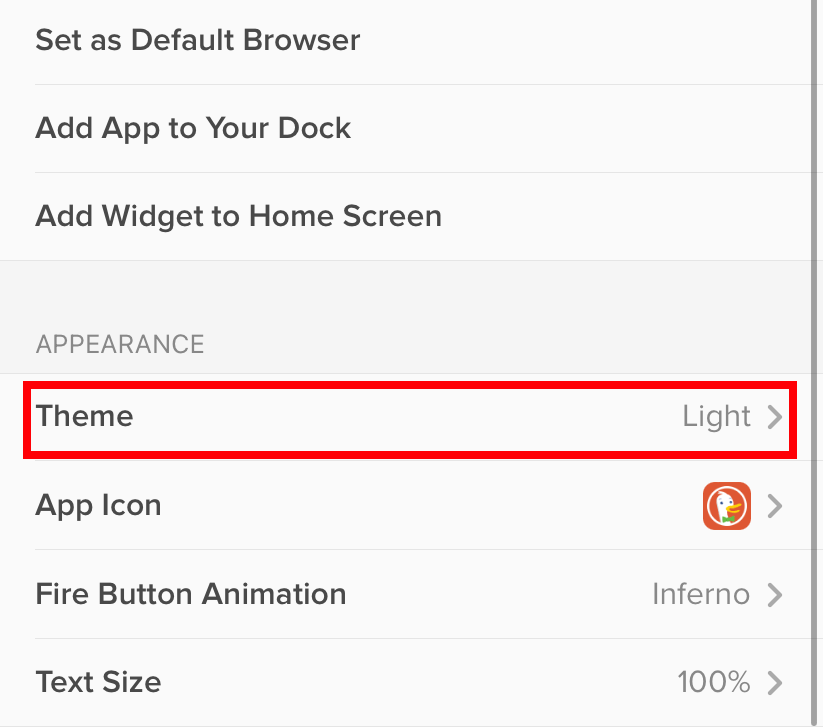 4. Select the Dark theme to turn on the dark mode.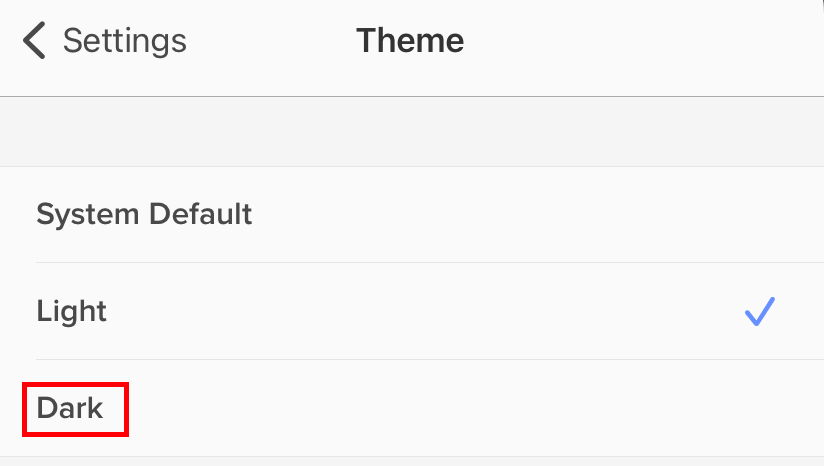 Note: If you want to disable the DuckDuckGo dark mode, select the Light theme.
Alternative Way
Instead of this, you can configure DuckDuckGo browser to use the system default settings. By doing this, the dark theme on DuckDuckGo browser will be enabled automatically if you have turned on system wide dark mode.
1. Open DuckDuckGo browser and go to Settings → Apperance → System Default.
2. Now, enable system wide dark theme on your smartphone.
3. Launch the browser and use it with the dark theme.
Frequently Asked Questions
Is DuckDuckGo free to use?
Yes,. DuckDuckGo is completely free to use.
How do I turn off cookies in DuckDuckGo?
To turn off cookies in DuckDuckGo, launch the browser → tap on Menu → More → Settings → Privacy Settings → Clear Cache → Clear all cookie data → OK.
Was this article helpful?