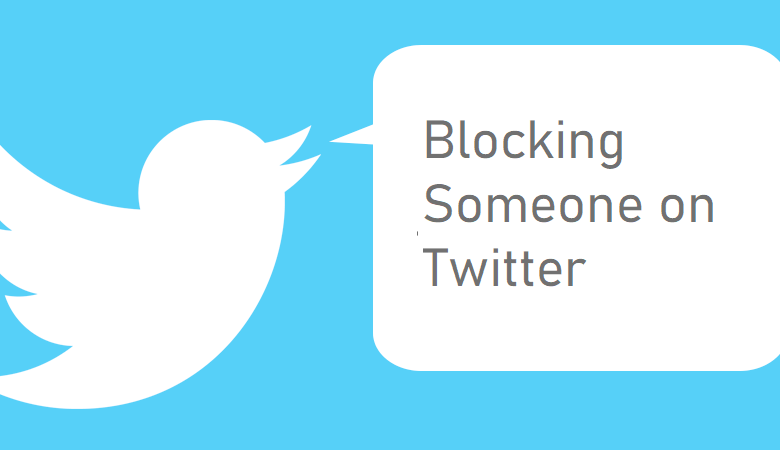 Key Highlights
Twitter allows users to block random people in 2 ways: Blocking via Profile or Tweet.
You can unblock them on Twitter anytime you wish.
Block is a much necessary feature on social media platforms. The block feature helps the user avoid getting annoyed by a random person. Compared to other platforms, Twitter is widely used by people worldwide. Though the platform has many good things to take away, some users still annoy others with tweets, messages, etc. To get rid of those random people, you can avoid them on Twitter using the block feature. Moreover, Twitter lets users block someone from their profile or tweets.
Note: The account you want to block on Twitter must be logged in. Else, they can see your public Tweets over third-party.
How to Block Someone on Twitter on a Desktop
If you are a desktop user, you can block the desired person from the web app or browser.
Delete From Tweet
1. Open Twitter on your desktop and sign in to your account, if required.
2. Search for the desired Tweet.
3. Once found, click More (three-dot icon) in the tweet.
4. Click Block from the given options.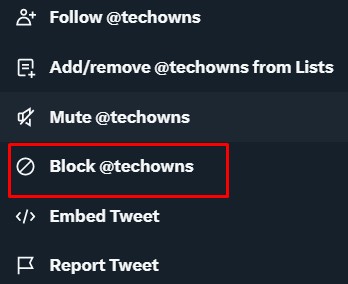 5. On confirmation, click Block.
Delete From Profile
1. Click Search and find the desired person you like to block.
2. You can find More near the Message icon. Click on it.
3. From the list of menus, click Block.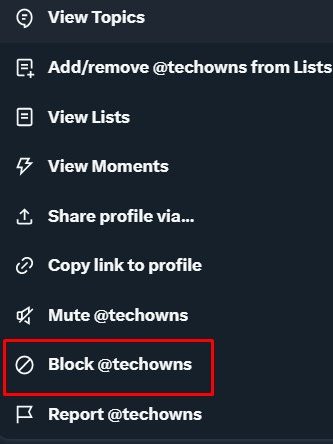 4. Again, click Block on further confirmation.
Tips! You can change the privacy settings on Twitter anytime on mobile and desktop based on your preference.
How to Block Someone on Twitter Mobile App
Like the desktop version, you can block the person on Twitter from the mobile app.
Delete From Profile
1. Open the Twitter app and tap Search at the bottom.
2. Type the desired person's username and tap it on the search results.
3. Tap More (Vertical dot icon) in the Cover image.
4. Next, tap Block.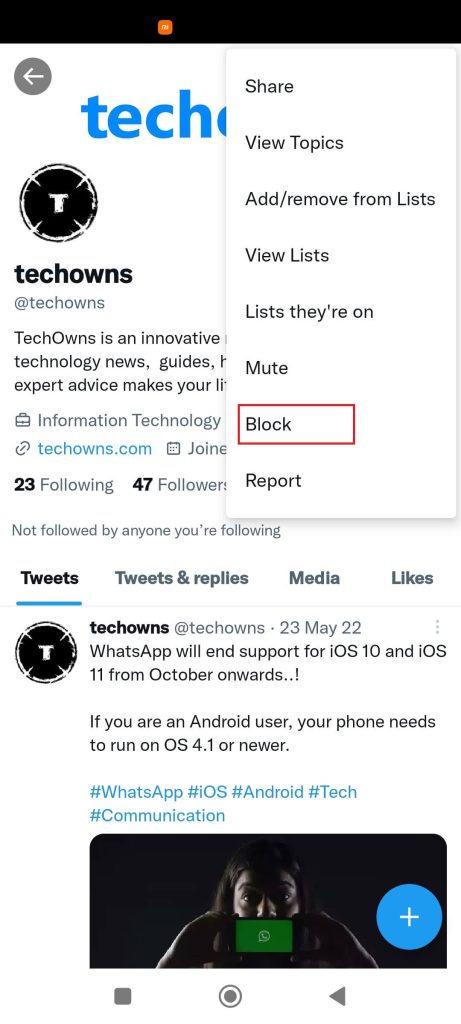 5. Tap Block again to proceed.
Delete From Tweet
1. Visit the desired tweet on your Twitter mobile app.
2. Tap More (Near the date of the Tweet).
3. Select Block.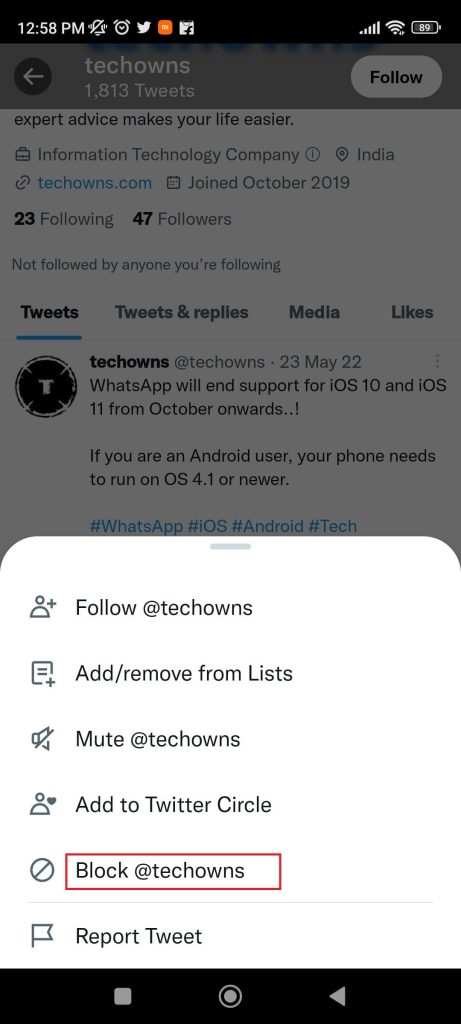 4. Finally, tap Block again.
Note: To check if you have blocked someone on Twitter, just visit the profile of the person and check if you see the Blocked button. Also, clicking on the Blocked button will unblock that person.
How to See Blocked Accounts on Twitter
You can see the list of persons (mobile and desktop) you have blocked on Twitter.
1. Go to Settings and Privacy under Settings & Support.
Mobile: Tap the Profile icon → Settings & Support.
Desktop: Click More → Settings & Support.
2. Select Privacy and safety and navigate to Mute and Block.
3. Next, select Blocked accounts from the menus.
4. You can see the list of accounts that you block on the Twitter platform.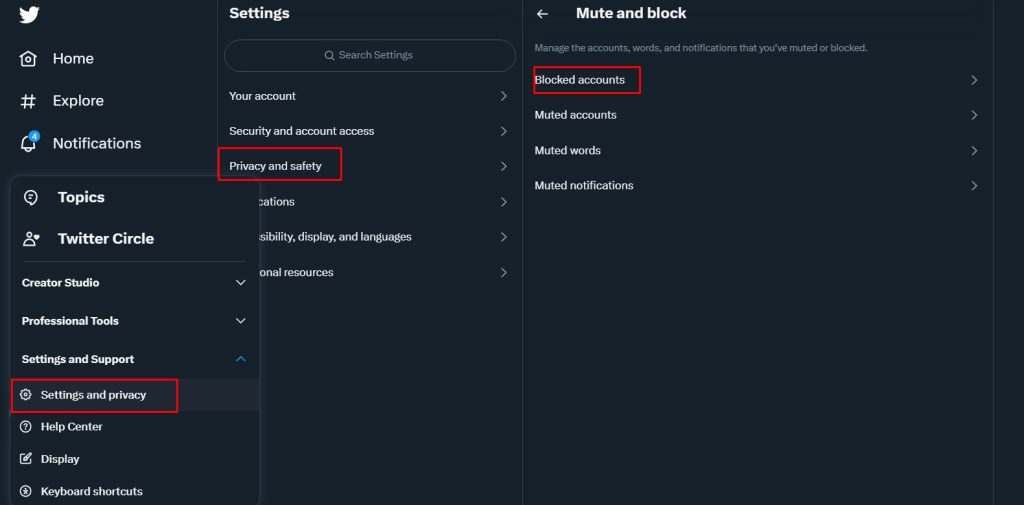 What Happens If You Block Someone on Twitter
Upon blocking someone on Twitter, the following things take place.
1. You will unfollow that account, and that person will unfollow you automatically.
2. Both can't follow each other at any point later.
3. You will not see their Tweets on your Timeline even if they tag you.
4. Your Tweets will be invisible, and you can't view theirs either.
5. They can't send messages, photos, or tag you.
6. The blocked person can't view your Followers, Following, Lists, and Likes.
Tips! If you have a public profile, you must check and remove followers on Twitter if you feel suspicious.
Twitter will not notify the blocked account holder that you have blocked their account. But when they visit your profile, they can see the blocked notification. Also, think before you block someone on Twitter.
Was this article helpful?