Bumble is an online dating application that enables its user to create connections among people more confidently. One of the disadvantages of Bumble is that it does not provide a direct option to change your name once you have created your account. Then how to change your name on Bumble?
There's a way around it. If you have signed up for Bumble using your Facebook account, then changing your Facebook name would reflect on Bumble. If you have signed up using a phone number, you could submit a request to change your name using the Bumble Contact form.
Change Your Name on Bumble by Changing Facebook Account Name
STEP1: Log into your Facebook account on your PC browser.
STEP2: Press the down arrow in the top right corner, and click Settings & privacy.
STEP3: Press on Settings.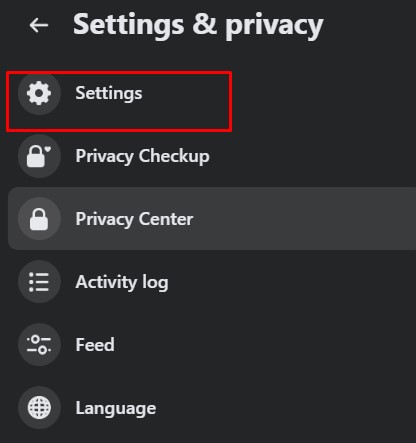 STEP4: Under General Account Settings, select the Edit option on the right corner of the Name section.

STEP5: Enter the required name and click Review change.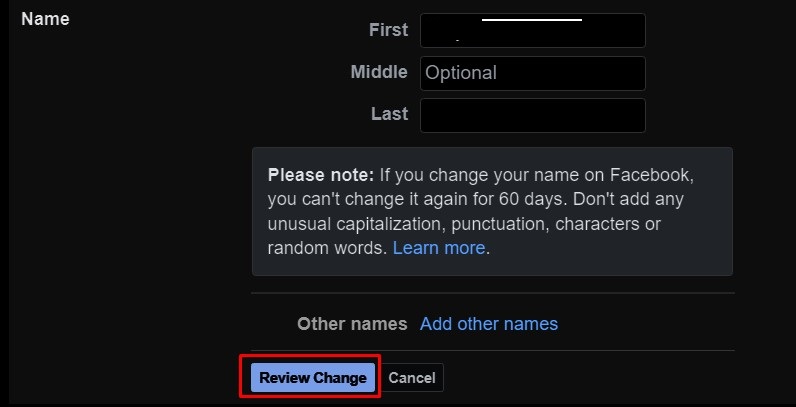 STEP6: Choose how you want your new name. Finally, you will be prompted to enter your password.
Can't remember the password? Use the forgotten password link on the login screen and reset the Facebook password and then change your name.
Upon entering the password, click on the Save Changes option.

Since you have used your Facebook account to sign up, the new name will reflect on your Bumble account within a few days.
Change Name on Bumble Without Using Facebook
If you have not signed up using your Facebook account and have used a phone number for signing up, changing your Facebook name would not yield any results.
In such cases, you can utilize the Contact Bumble form to raise a request to change your name or send an email to the Bumble Support team.
STEP1: Head to the Contact Bumble form on your device browser.
STEP2: Select Ask a general question, followed by entering your Name and Email address associated with your Bumble account.
STEP3: Select your mode of Bumble from the Bumble mode drop-down box.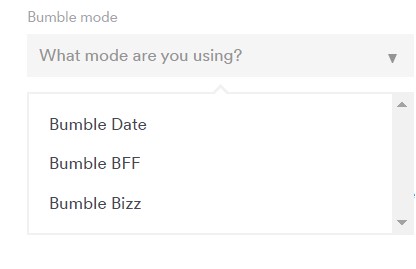 STEP4: Choose the Platform on which you are using Bumble.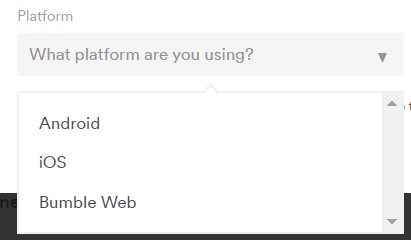 STEP5: Type the request to change your name in the text area. You can even add a screenshot related to the issue. Finally, click on the Send message to submit the request.

The Bumble support team will look into your request and get back to you as soon as they can. In certain cases, you may be prompted to identify yourself as the account owner.
If you do not want to follow these steps, delete the current Bumble account and then create a new one with the required username.
READ NEXT
Frequently Asked Questions
How to delete a Bumble account?
Open the Bumble app and go to Bumble Profile. Press Settings >> Delete Account followed by carrying out the steps listed on the screen.
How do I get rid of Bumble from accessing Facebook?
>Open Facebook and go to Account Settings → Settings & Privacy.
>Now, select Settings followed by Apps and Websites.
>Choose Logged in with Facebook.
>It will display the apps that have used your Facebook account for logging in. Select Bumble from the list and click Remove.
How to change your name and age on your Tinder profile?
Like Bumble, there is no option to change your Tinder name and age. If you have used your Facebook account for signing up, then changing your Facebook name and age will be reflected on your Tinder account. If you have not used your Facebook account, create a new account.
Was this article helpful?