Nowadays profile pictures are very important for all kinds of social platforms. Before reading your bio and feed, users will see your username and profile picture. Hence, it is essential to use an attractive profile images to impress the users. The following guide will show you the steps to change the profile picture or icon on Tumblr, a microblogging and social networking site. Tumblr is one of the popular platforms where you can share your interests and connect with people from various parts of the world.
How to Change Profile Picture on Tumblr?
(1) Visit tumblr.com and log in to your user account.
(2) Select your profile icon

(3) Click the menu which labelled as Edit Appearance.

(4) Again, tap Edit Appearance menu located next to the search icon.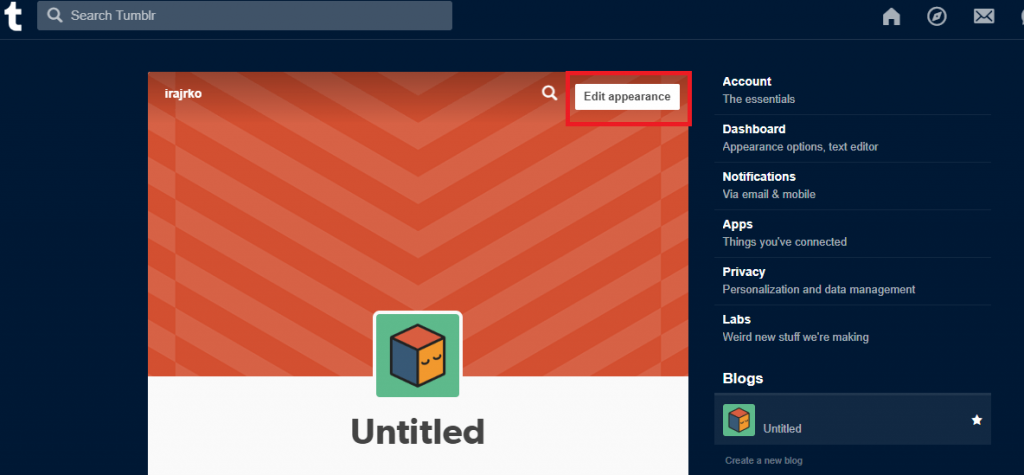 (5) Click the pencil icon located in the middle of the profile picture.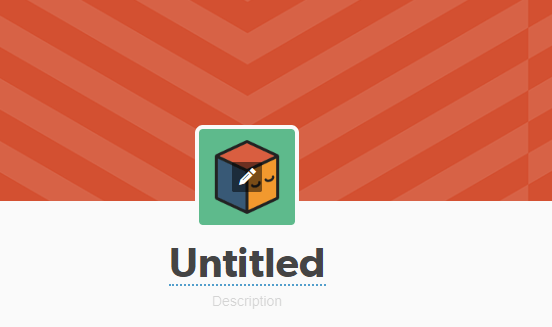 (6) Select an photo to set as your profile icon.
Techowns Tip: How to Change Tumblr Username?
How to Change your Tumblr Avatar/Icon on App?
(1) Launch the Tumblr app and log in to your account.
(2) Tap the profile icon on the bottom right corner of the app.
(3) Simply, tap your avatar and click Change your avatar.
(4) Select Choose a photo.
Note: You can also select the shape for your profile picture: Circle or Square.
(5) Select a photo from your device and adjust it according to your convenience.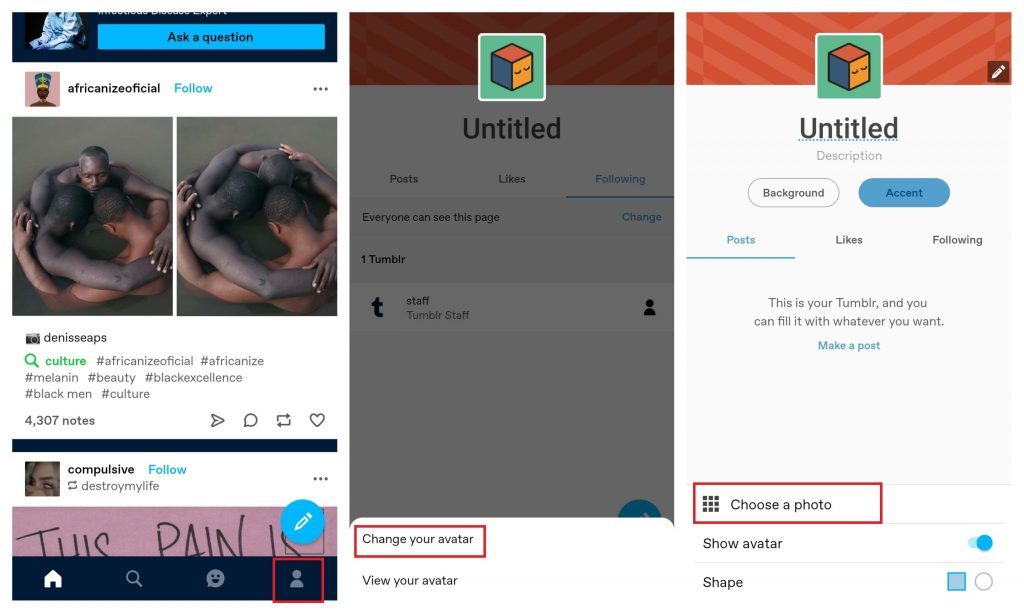 (6) Click SAVE to complete the process.
These are the two ways that you can use to change the profile picture or icon on Tumblr. The above-mentioned second method applies to both Android and iOS devices.
If you are having trouble while changing your Tumblr avatar, mention it in the comments section provided below. We will help you to sort it out. Follow our social media profiles: Facebook and Twitter for more tutorials.
Was this article helpful?