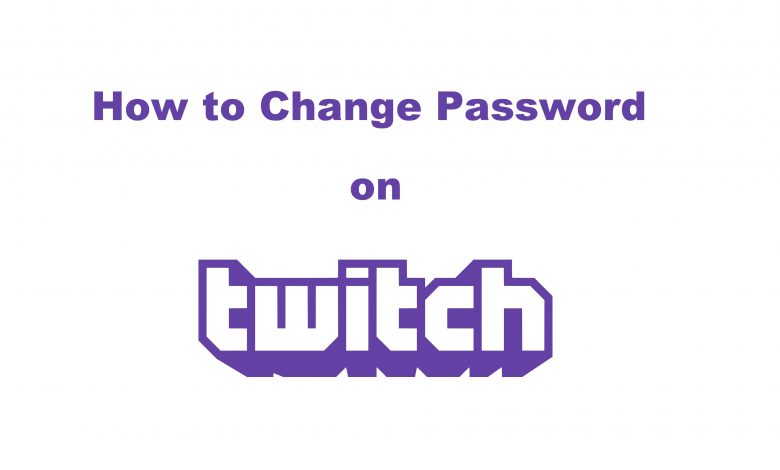 In this tech world, it is important to change passwords on our social media. Among them, Twitch is one of the popular platforms where you need to change the password regularly to secure your data. The username and password that you used to sign up for Twitter will become less secure as time goes on. At the same time, you may have used a weak password, which is easily hackable. If you're in a situation to change your Twitch password, here is the guide to show you in detail.
Note: Like username, You can't change the Twitch password via the application. You have to rely on the web version to change the password.
How to Change Your Twitch Password?
(1) Open a browser and visit twitch.tv.
(2) Click Log In and sign in with your credentials.
(3) Click the profile icon on the top right corner and select Settings.

(4) Select Security and Privacy.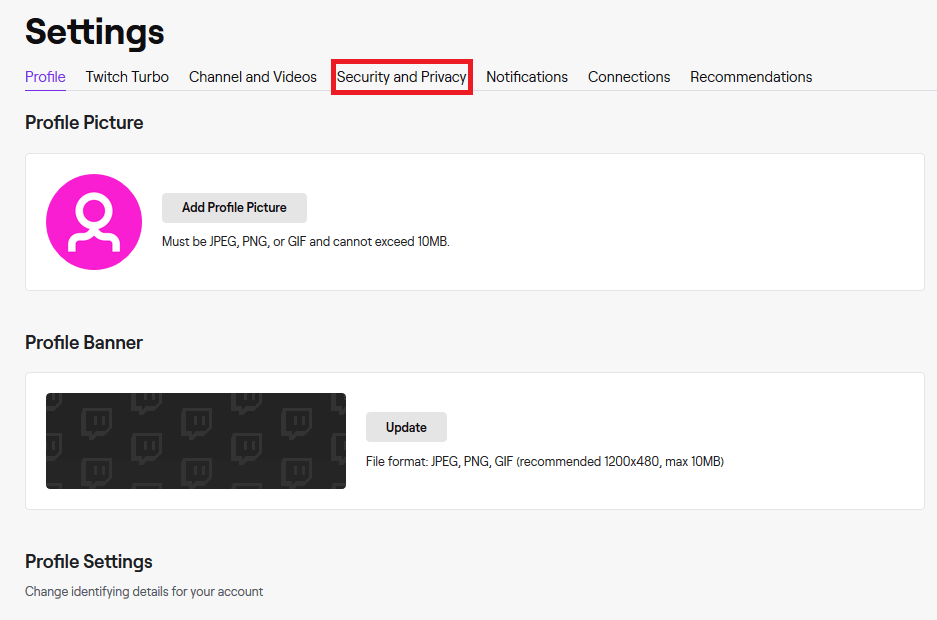 (5) Under the Security panel, click Change Password.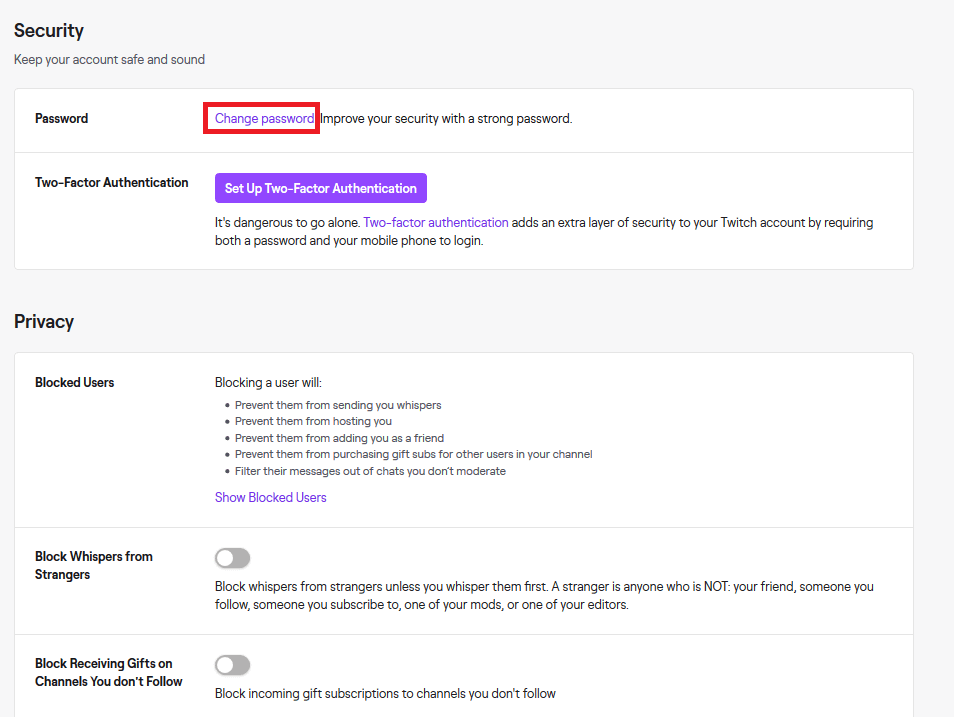 (6) Enter your current password and new password on the required fields and tap Set Password.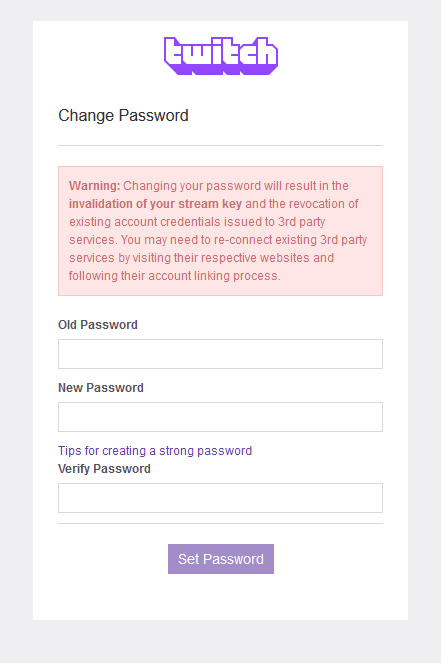 (7) The password will be changed within a fraction of seconds.
How to Change your Password on Twitch when you forgot the current one?
If you have forgotten the current password, you can change it easily by visiting the password reset link.
(1) Open a browser and visit this Twitch password reset link.
(2) Enter your username and email id associated with your account.
(3) Verify the captcha and tap Send Instructions.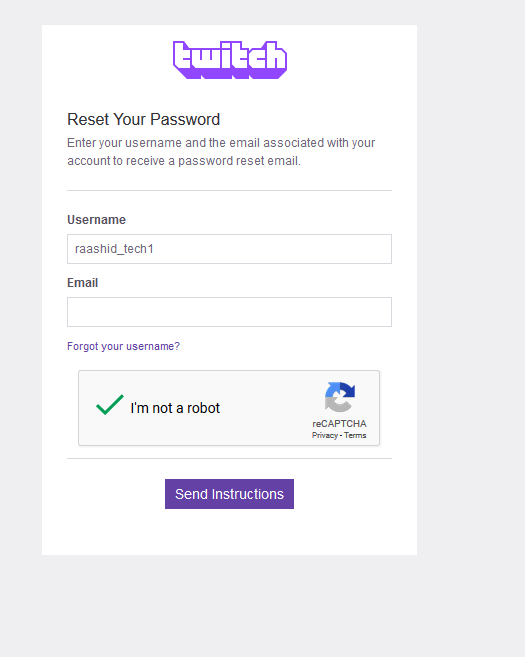 (4) Open the email that you received from Twitch.
(5) Tap Reset your Password.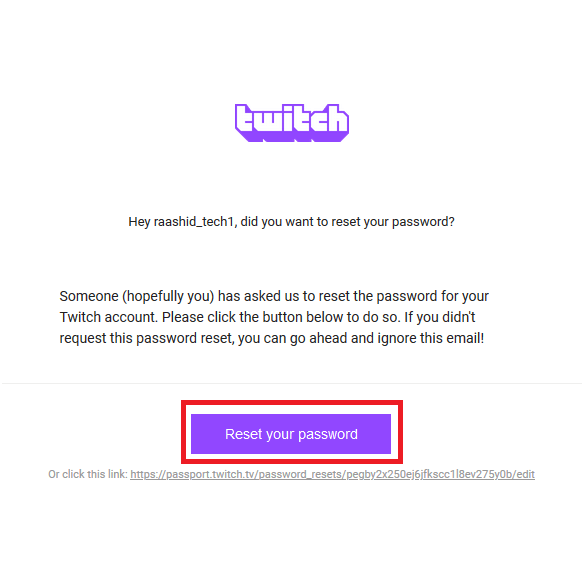 (6) Enter your new password and click Set Password.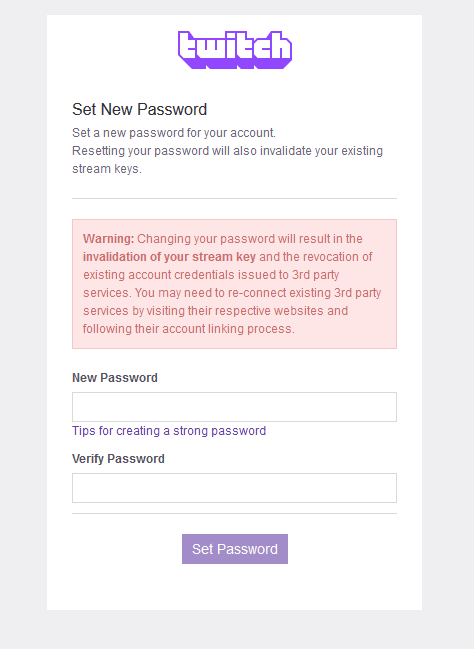 Techowns Tip: How to change Twitch Username?
Our Opinion
These are the two steps that let you change your password on Twitch. While changing, it is advisable to use a strong password involving upper case & lower case letters, symbols, and numbers. If you had any queries while changing the password, make use of the comments section to mention it. We will help you to sort it out.
Stay connected with us on Facebook and Twitter for more Twitch articles.