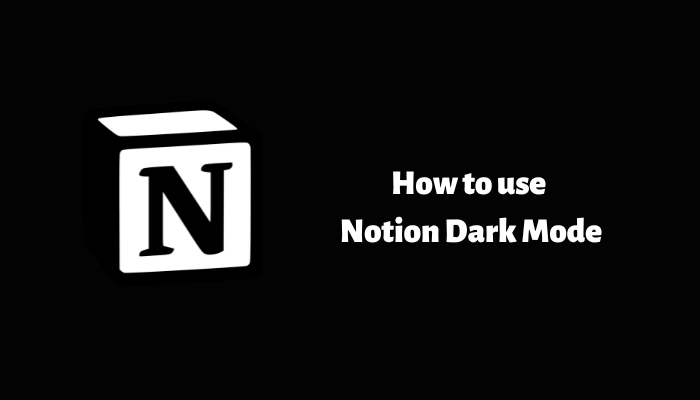 Key Highlights
Desktop: Go to the desktop app → Settings & Members → My notifications and settings → Appearance → Dark
Web: You can use the dark mode extensions on your browser to enable the dark mode on the Notion Web version.
Mobile: Tap hamburger menu → Notification & settings → Appearance → Dark.
Notion is one of the best software for project management. Like other project management software, you can imply and use dark mode on Notion. You can apply dark mode on desktop, web, and app versions of the platform. Furthermore, you can enable dark mode on any platform within a few steps.
Apply Dark Mode on Notion [Desktop]
1. First, open the Notion application on your desktop.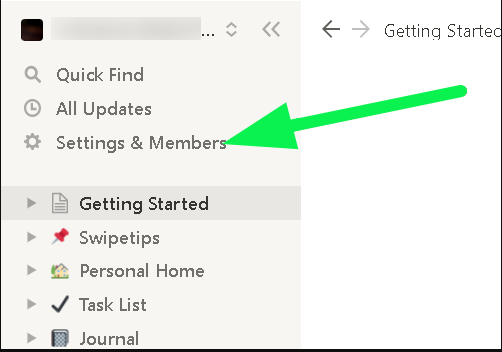 2. Now, on the app's home screen, click the Settings & Members option on the left side of the page.
3. On the next page, click My Notifications & Settings.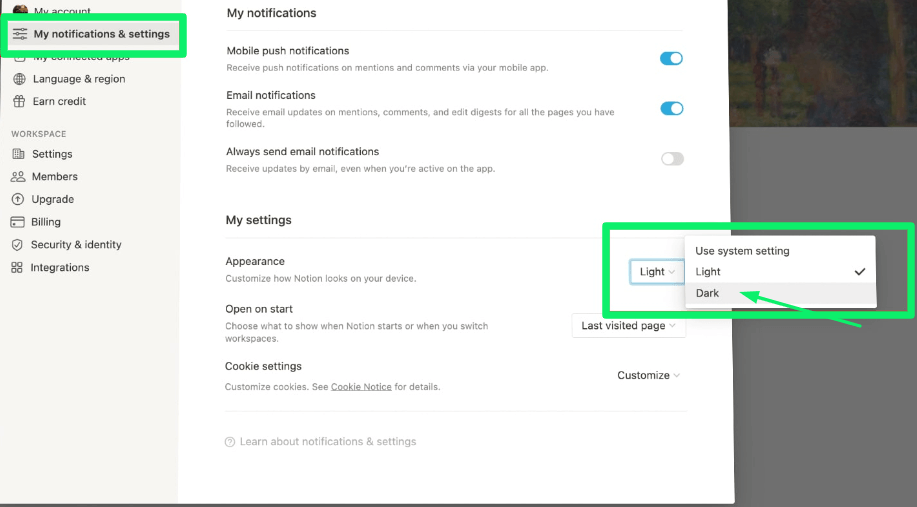 4. Under the My settings section, you can find the Appearance settings, click the drop-down and select Dark.
By selecting the Dark option from the drop-down menu, you have turned on the Dark mode on your desktop app.
Enabling Dark Mode on Web
You can apply the night mode on the web version of the Notion software only by using dark mode extensions. You can install any dark mode extensions based on your choice.
To install the extension, Go to Chrome → Visit the Chrome Web Store → Search for Dark Mode → Click Dark Mode (first on the search result) → Add to Chrome → Add Extension.
After adding, the extension will be available on the top right near the address bar.
1. Visit the official site of Notion, and click Log in (top left).
2. Enter your credentials to log in.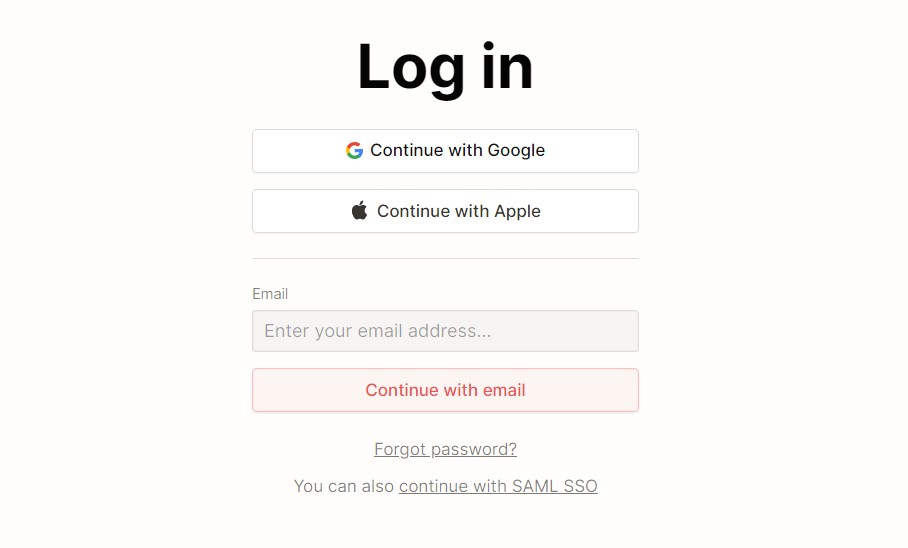 3. Finally, click on the Dark Mode extension icon (flip switch) to enable dark mode.
Dark Mode on Notion [App]
Enabling dark mode on the app is similar on Android and iOS versions.
1. On the app's Home screen, tap the Hamburger icon on the top left.
2. From the list of menus, tap Notifications & settings.

3. Under Appearance, tap the drop-down, choose Dark and tap Done.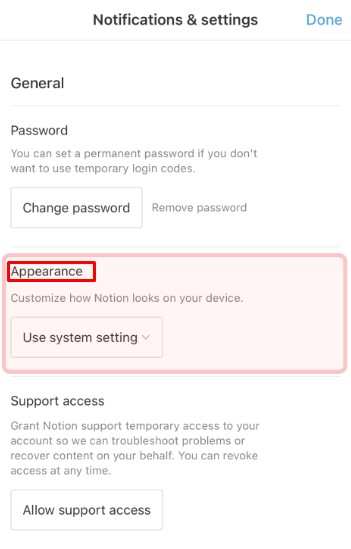 Moreover, you can choose Use System Settings if you have enabled dark mode on your iPhone or Android smartphone.
Frequently Asked Questions
1. What is the shortcut to enable dark mode on Notion (Desktop)?
You can enable and disable dark mode on your Notion software by pressing cmd + Shift + L for Mac and ctrl + Shift + L for Windows.
2. What is the shortcut for strikethrough on Notion?
To enable strikethrough on Notion (desktop), press cmd + Shift + S (Mac) & ctrl + Shift + S (Windows).