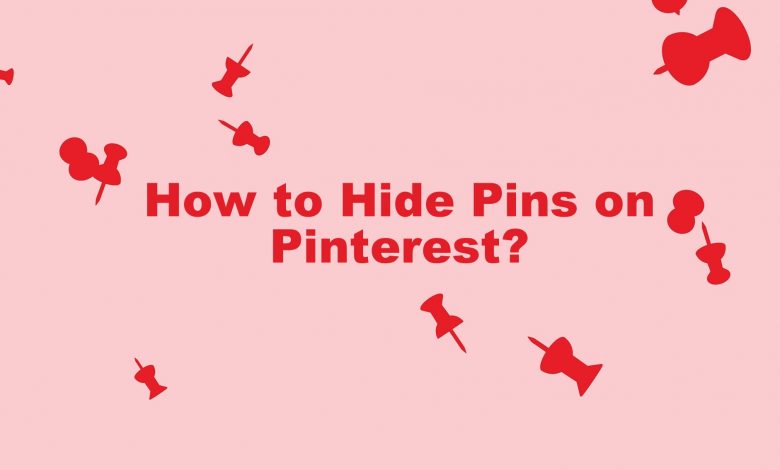 Pinterest is different from other social media networks where you can find and explore new ideas. It has a user-friendly interface which mainly focuses on visual contents. You can create boards on Pinterest and add images in the name of pins. Each board contains pins relevant to it. By creating and adding interesting pins, you can gain followers for your Pinterest account. Like other social media apps, you can see the pins relevant to you on the home screen. If you do not wish to see a pin, you can hide it on Pinterest and stop seeing other relevant pins as well. You can easily hide pins on Pinterest or unfollow pins you don't wish to see.
How to Hide Pins on Pinterest?
If you don't want to see a set of pins, then you can easily unfollow or hide it on Pinterest.
Hide a Pin on Pinterest Mobile App
Hide a pin on Pinterest Website
How to Hide Pins on Pinterest Mobile App?
If you are using the Pinterest app on iOS or Android, you can use the below steps to hide a pin on Pinterest:
(1) Open the Pinterest app on your mobile and login to your account if required.
(2) Tap on the Home icon on the bottom of the screen.
(3) Now your Pinterest home feed is appear on the screen.
(4) Hover over to the pin that you want to hide and tap on the three-dotted icon at the bottom right corner of the Pin.
(5) Select Hide option from the drop down options.
(6) Then select a reason for hiding the pin.
The pin you choose will be hidden and the other suggestions related to this pin will not be shown.
How to Hide Pinterest Pins on Desktop?
If you are using Pinterest on a Desktop or PC, you can follow the steps below to hide pins:
(1) Open any browser on your PC and visit Pinterest website.
(2) Click on the Pinterest icon at the top left on the screen.

(3) Your Home feed will appear on the screen with all your Pins.
(4) Locate the Pin which you want to hide and click on the three-dotted icons at the lower right corner of the Pin.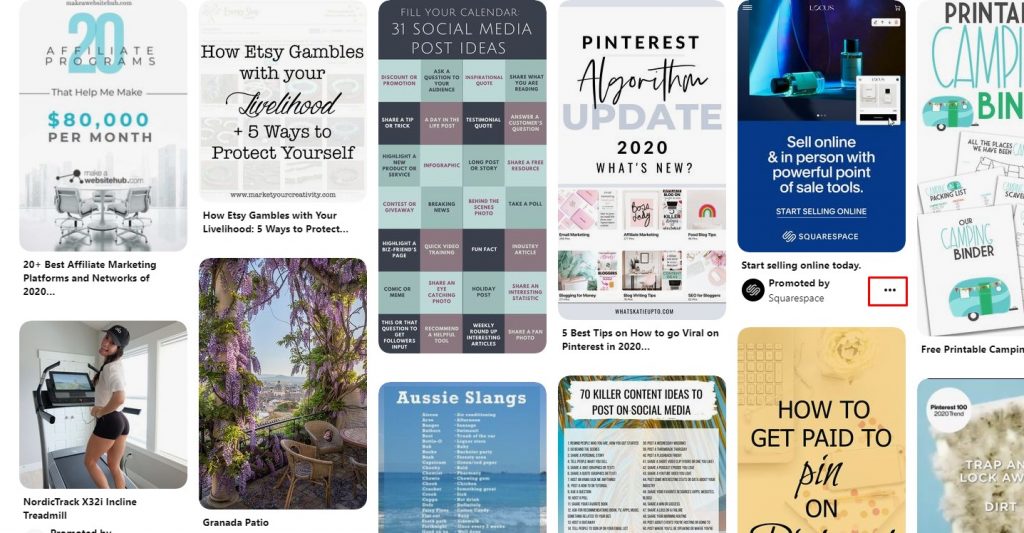 (5) Click on the Hide option.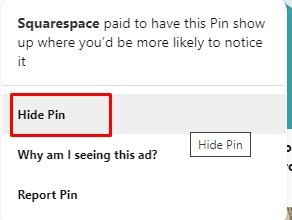 (6) Next you will need to choose the reason for hiding a Pin.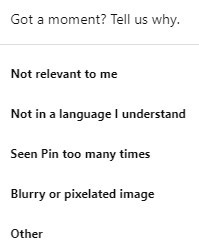 That's it. The selected Pin on your Pinterest is successfully Hidden.
How to Unhide A Pin on Pinterest?
If you have mistakenly hidden a pin on Pinterest, you have to unhide it immediately by clicking on the undo button. If you do not undo it immediately, then you cannot unhide it as there is no other option available to unhide pins on Pinterest.
Our Opinion
By following the above methods, you can hide pins on Pinterest. Note that once after hiding the pins, there is no option to unhide it unless you do it immediately. Hiding a pin also stops suggestions related to the pin you hid. If you really don't want to see a pin and its related ones, you can hide it easily using Android, iPhone, and PC.
Ask your queries in the comment section below. Stay connected with us on Twitter and Facebook for more updates.
Was this article helpful?