On Instagram, Reels is one of the important features accessed by people across the world. Like TikTok, you can use Reels to post short videos on all categories like sports, entertainment, cooking, and more. Now, the Instagram developers are testing the idea of converting all the posted videos into Reels. It means all the previously posted videos on Instagram will convert into Reels automatically. Recently, the head of Instagram, Adam Mosseri has stated that Instagram is no longer a photo-sharing app.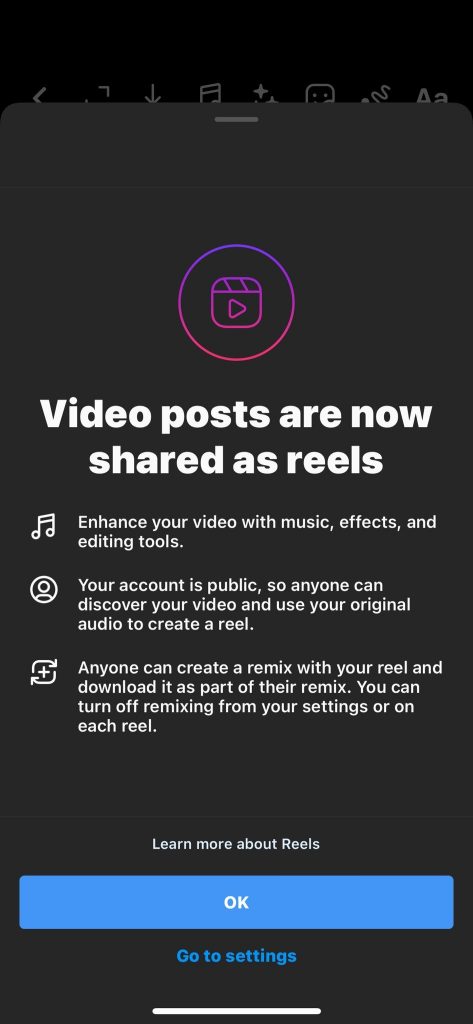 The feature will expand the audience across Instagram and Facebook platforms. It also improves the video experience by simplifying the video content on Instagram. At the same time, your profile will change to the public, and anyone can discover your video & create Reels with that audio. It may also help in increasing followers for your Instagram account.
According to a report, Instagram is currently testing this feature with a limited number of people. Once the feature is rolled out, you can access it by updating the Instagram app on your Android or iPhone device.
Matt Navarra, a social media analyst, shared a screenshot related to this feature on his Twitter handle. People who have access to this feature will see a pop-up on their Instagram app stating that "Video posts are now shared as reels."
Even though Instagram hasn't revealed the timeline for this feature, it will be expected to release worldwide very soon.
Was this article helpful?