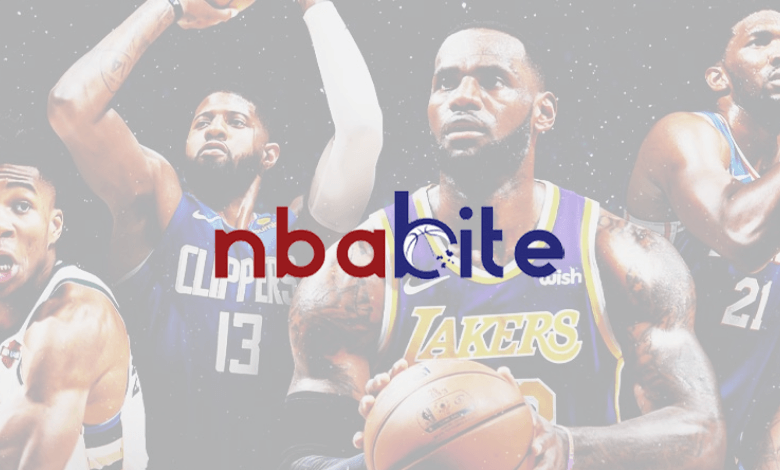 NBA Bite started as a subreddit stream, and it is one of the most popular subreddit streams around the world. If you want to stream all NBA games completely free of cost, NBA Bite will be your perfect option for streaming. Apart from the NBA games, you can even find various other sports and event updates like NFL games. This site is a sister site of the NFL Bite that offers NFL games alone exclusively.
Why Do You Need a VPN to Stream with NBA Bite?
NBA bite is a free streaming site, and most of the links available on this site are not authentic. It implies that the streaming isn't available with the owner's consent. Streaming such pirated content is illegal in most countries. In such cases, you can use VPN to hide your IP address from everyone and lets you stream the games. Find the best VPNs to ensure that you have needed safety and security.
NBA Bite Content
You can enjoy a plethora of live streams for NBA games, league matches, and more. You can also get live updates, match schedules, and much more related to the NBA.
NBA Bite – Site Design
The site design seems neatly organized with straightforward options. The site gives a decent feel with an intuitive approach. It is one of the best user-friendly sites that we have ever seen with minimal features. You can search and browse by any genres or categories like games, teams, leagues, etc.
Next, the header section has the site logo and Live Games, Teams, and RedditNFL Streams options. Below that, you can find the Menu bar with options like Soccer Streams, NFL Streams, NBA Streams, NHL Streams, MLB Streams, F1 Streams, MMA Streams, Boxing Streams, WWE Streams, etc. Choosing the stream will take you to the respective game link and available streams.
The Hero Section has a Search Box with the details of the upcoming and ongoing games. By further scrolling down, you can find different definitions. You can find various streams here.
The Footer section has got lots of options with different games and streaming sites. Unfortunately, there is nothing much in the Footer section.
How to Stream with NBA Bite?
(1) Open any web browser on your computer or smartphone.
(2) Search for the NBA Bite site.
(3) Select the reliable site and click on the link to open it.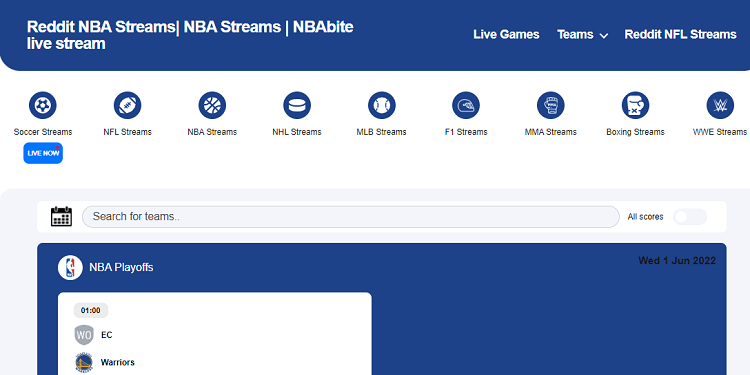 (4) On the home screen, select any live streams you would like to stream.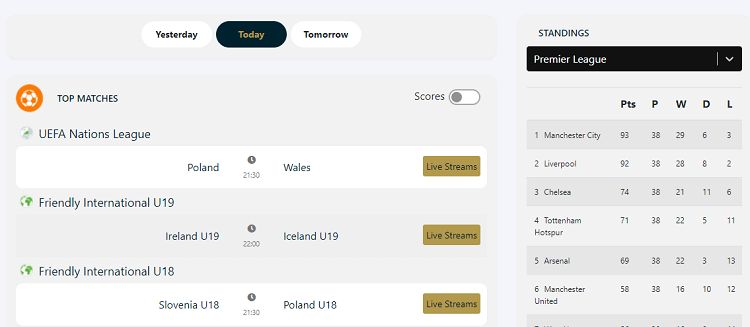 (5) Choose the game you would like to stream.
(6) Click on the Play button and enjoy the game.
Pros and Cons of NBA Bite
+ You can get every NBA game live for free.
+ All Videos are available in HD quality for streaming.
+ The site has got an intuitive and straightforward design.
+ You can keep updated with all the NBA content with ongoing and future games.
– If there is an app, it would be great to stream with NBA Bite.
– The Mobile version of the site will be better compared to the computer site.
Alternatives to NBA Bite
Stream2Watch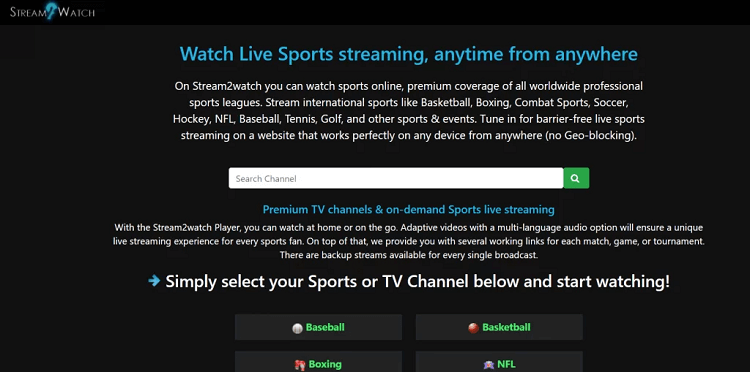 With Stream2Watch, you can get various live sports and live sports channels that offer sports like Tennis, NBA, NFL, Boxing, NHL, MLB, UFC, and Soccer. It is completely a free sports streaming site along with news and scores. The site has got an intuitive and straightforward interface. You can even get 400+ national and international channels with a premium subscription.
VIPRow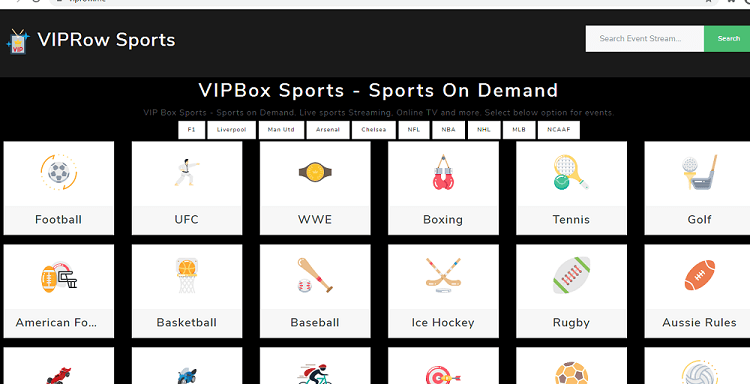 With VIPRow, you can stream any games you want at any time. It is a completely free streaming site, and you don't need any subscription or registration. You can get nearly 24+ sports on this site. The site comes with a clean and neat interface with all the games listed on the homepage. You can use a VPN to stream safely with this site.
RojaDirecta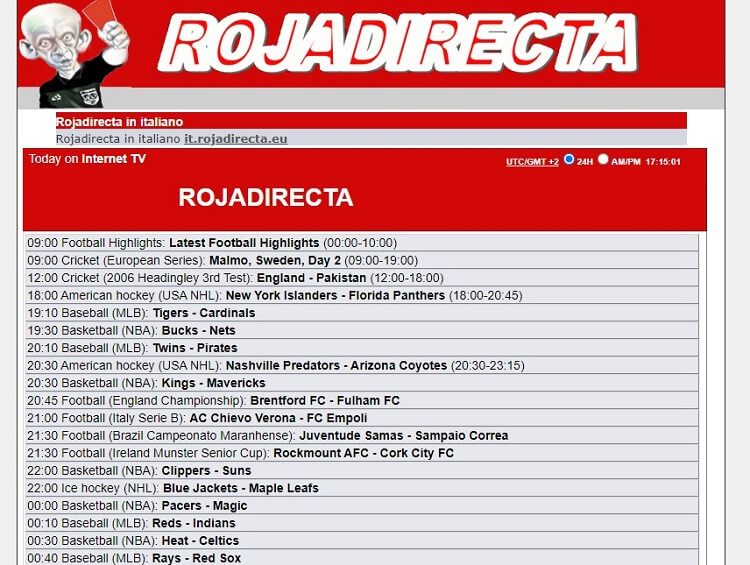 RojaDirecta is one of the best game streaming with the world's most-popular sports index. You can find all the information about the ongoing and upcoming gaming events. With up-to-date information, you can find high-quality videos. You can even download full gaming videos to watch later. It has got a minimal design with an active forum for discussions.
FootyBite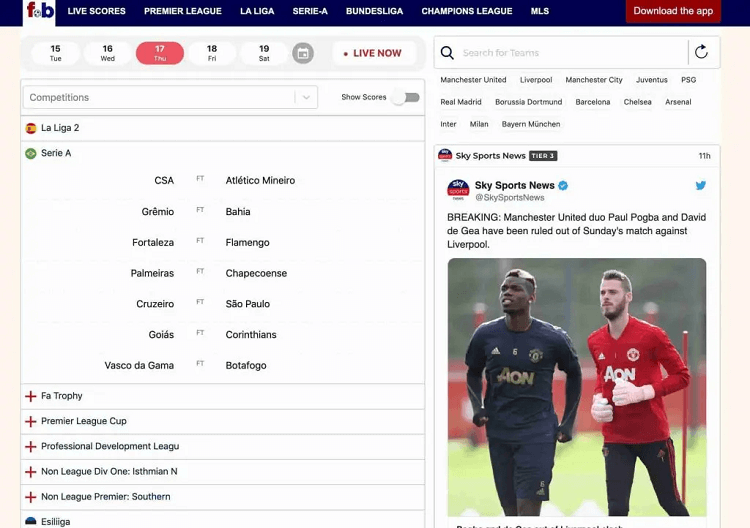 If you are a Football lover, the FootyBite is a perfect option. You can find all the live, upcoming sports information, updates, previews, reactions, etc., with FootyBite. You can find various games worldwide like EPS, La Liga, Serie A, MLS, and K-League. The website has got a great design with lots of unique features.
CricHD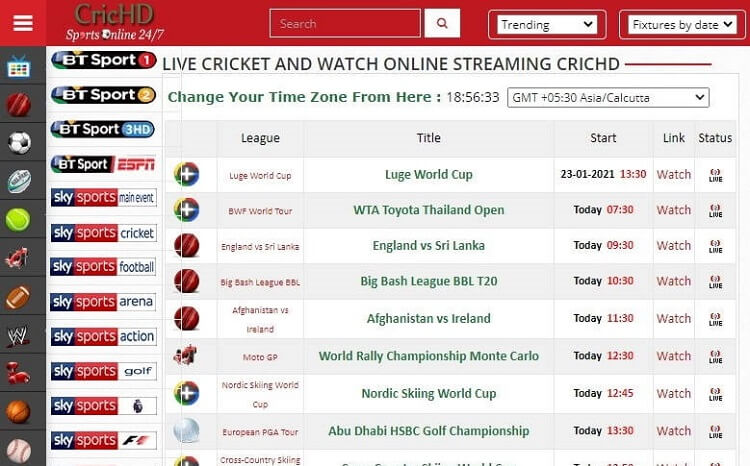 Yet another alternative for the NBA Bite is CricHD. As the name says, it is a live cricket streaming site. Apart from cricket, you can also stream various sports like Football, Formula 1, and 20+live sports channels. With live scoring, it has got an intuitive interface with various features. You can also find all the information about various upcoming matches.
Frequently Asked Questions
1. Can you Watch NBA Leagues with League Pass?
You can stream the NBA leagues without a League Pass with the NBA Bite streaming site.
2. How can I stream NBA Bite on Amazon Fire Stick?
You can install an appropriate browser like Silk Browser on Amazon Fire Stick and stream the NBA Bite.
Was this article helpful?