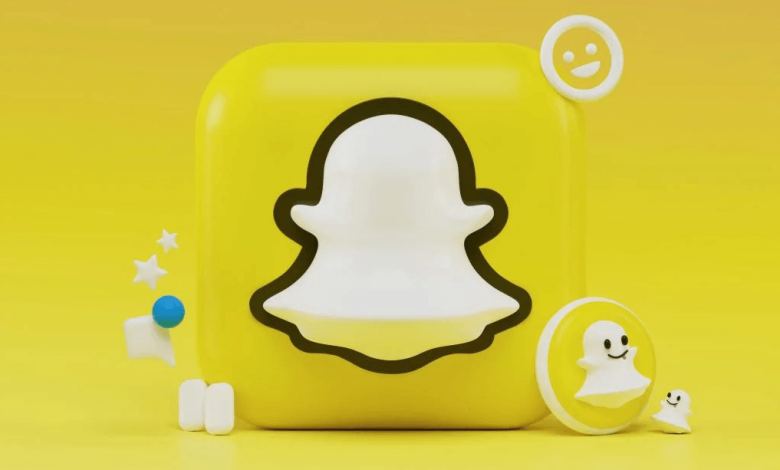 Snapchat is the most popular social media platform out there, especially among younger generations. It's known for its unique features, such as snaps, stories, and filters – allowing users to express themselves creatively and connect with friends in new ways.
If you are new to Snapchat, it may take some time to get the hang of things. But fear not – we are here to the rescue!
Before that, one of the things that set Snapchat apart from other social media platforms is its emphasis on transitory. Such as, when you send a snap to a friend, it only lasts for a few seconds before it disappears.
This is what makes Snapchat a fun way to share moments from your day without worrying too much about curating the perfect feed. Let's take a look at the seven must-know tips to embark on your journey with Snapchat.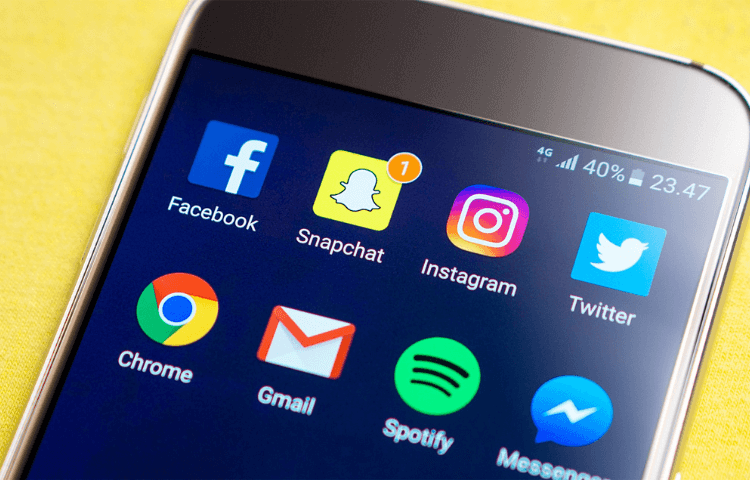 Tip 1: Set Up Your Profile and Add Friends
First, setting up your profile and adding friends is essential to get started on the app. When you sign up for Snapchat, you will be prompted to create a username and password.
Once you have done that, you can personalize your profile by adding a profile picture and a bio. People will see your profile picture next to your username, so make sure to choose a beautiful picture that represents you perfectly.
Moving on to your bio – it is basically a short description of yourself. So try to come up with something interesting and creative that will catch people's attention. For instance, you can include your hobbies or a funny quote.
Adding friends is the next step in building your Snapchat network. After all, what is Snapchat without having your friends and families to interact with and have fun with?
How to do it?
Well, you can search for friends with their usernames or phone number, or you can simply use the app's "Quick Add" feature to find people you might know. Once you have added some friends, you can see their stories and send them snaps whenever you want!
You can easily access the Hidden from Quick Add, Ignored from Added Me, and Recently Added features from the "Add friends" section. Just tap on the three dots available in the top right corner of the screen. And you will be all good to go. 
Tip 2: Learn How to Take and Edit Snaps
Now that you have got your profile set up and some friends added, it's time to start taking and editing snaps! As we know, Snapchat is all about sharing moments through pictures and videos, so you must know how to use the app's camera and varied editing tools.
If you don't know, there is nothing to feel upset about. As it's pretty easy, and with just a few steps, you will be all the way to hit the road!
How to do it?
To take a snap, simply open the Snapchat camera and tap on the big, circular button at the bottom of the screen to take a photo.
If you want to take a video instead, simply hold down the same button. You can also switch between the front and rear-facing cameras by tapping the icon in the top right corner of the screen.
Once you have taken your snap, you can add filters, such as the baby filter, buzz cut, and so on!
Wait, there is more!
Apart from using the filters, you can also add various texts, stickers, and more to make it look even cooler. Just swipe left or right on the screen to access all of the different editing tools.
You can even draw on your snaps with the pen tool with total perfection.
A dream come true for artists who love drawing and exploring things!
Tip 3: Discover New Features and Lenses
If you want to take your snaps to the next level, check out some of the app's cool features and lenses. Because only they can take your snaps from being ordinary to being extraordinary!
First off, let's talk about lenses. They are like filters you can add to your snaps to give them a funny and creative twist. To access them, simply tap and hold your finger on your face while in selfie mode.
You will then see many different lenses pop up that you can try out. Some lenses even include special effects and animations that you can interact with.
But that's not all – Snapchat is constantly updating its app with new features and tools that you can use to enhance your snaps. 
For example, you can now use Snap Map to see where your friend's locations are and what they are up to, or you can use the Shazam feature to identify songs playing in the background of your snaps. 
No more unknown songs revolving around your head when you have Snapchat to identify them right away!
Tip 4: Know How to Send and Save Your Snaps
When sending a snap, you will have a couple of options! For instance, you can send it directly to one or more friends or add it to your story to share it with all your friends. Besides, you can even choose how long the snap will last before it disappears – anywhere ranging from 1 to 10 seconds.
Last but not least, if you want to save your snap before sending it, simply tap the little arrow icon in the bottom left corner of the screen.
This will save the snap to your Memories, like a digital photo album within the app. From there, you can edit and share your saved snaps anytime.
Tip 5: Chatting on Snapchat
Chatting on Snapchat is a great way to stay connected with your friends. And it's even super easy to use.
To start a chat, swipe right on a friend's name in your friend list, or tap the chat icon in the screen's bottom left corner.
You can send text messages, photos, and videos through chat or make audio and video calls. To make a call, simply tap the phone or video icon at the top of the chat screen.
One of the coolest features of Snapchat chat is that messages disappear right after they have been viewed, which can be great for keeping your conversations private.
You can also set messages to delete after a certain amount of time with just a few settings. This, in turn, can add up an extra layer of security.
Another fun fact and must-try-out feature about chatting on Snapchat is the ability to use Bitmojis, personalized cartoon avatars you can create to look like yourself. You can use these Bitmojis in chat just by tapping the sticker icon in the text field and selecting your Bitmoji.
A great way indeed to add some personality and entertainment to your text messages!
Tip 6: Practice Good Etiquette and Privacy
Though Snapchat can be pretty fun, there are also some rules of etiquette and privacy that you must strictly follow. As a new user, you might not be familiar with these guidelines, but don't worry – we are here to help you out!
First and foremost, it's important to respect your friends' privacy. This means not sharing their snaps or messages without their permission. It's also good to adjust your privacy settings to control who can see your snaps and where they are being shared.
Another aspect of good Snapchat etiquette is responding on time to your friends' snaps and messages. This shows that you are equally interested in what they have to say and that you value your friendship.
When sending snaps, be mindful of the content you are sharing. Avoid sending anything considered offensive or inappropriate, and ensure you are not sharing anyone else's personal information without their consent.
Tip 7: Have Fun and Be Creative!
Last but not least, let's talk about having some entertainment and being creative on Snapchat!
After all, this is what the app is all about – expressing yourself and sharing your life with your friends in an interesting and unique way.
One of the best things about Snapchat is the ability to be creative with your snaps. There are so many editing tools, filters, lenses, and features to explore that the possibilities are endless!
So, don't be afraid to experiment and try new things. You never know what kind of amazing snap you might come up with!
Another way to have some fun on Snapchat is by participating in the app's various challenges and trends. For example, you might see a challenge to recreate a famous movie scene or to show off your best dance moves. These challenges are a great way to connect with other Snapchat users and show off your creative skills.
Wrapping Up
Snapchat is one of the most entertaining and engaging ways to stay connected with friends and family. From sharing stories to using filters and lenses, this popular social media app has much to explore.
And by following these tips, you will be well on your way to becoming a Snapchat pro in no time. So, why not try it and see what you can create?
Happy snapping!
Was this article helpful?