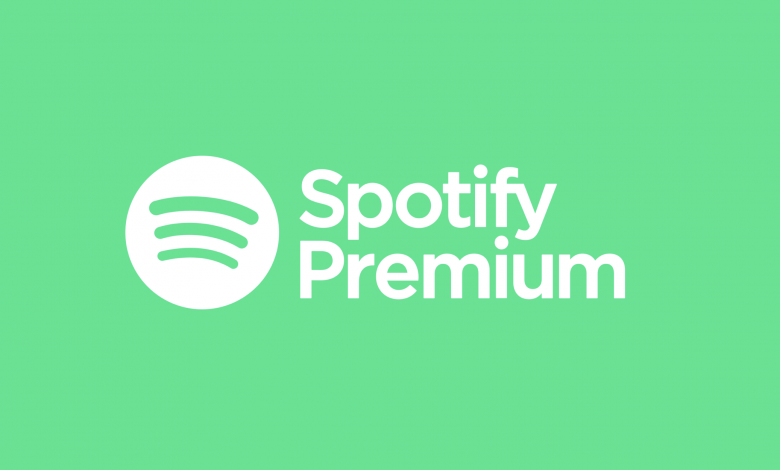 In olden days, we have carried bulky iPods to hear our favourite songs whenever we want. Nowadays, they are replaced with several audio streaming services. Unlike the iPod, these streaming services don't have limitations on storage. You can carry unlimited songs anywhere you go.
Spotify is one among the services which let you access tons of songs for free. It gives you instant access to all the songs whenever and wherever you want. The service is accessible on platforms including Android, iOS, Windows, Mac and more. While Spotify is free to use, you can listen to all the songs with ads. Those ads can be removed by purchasing Spotify premium version, which available at $9.99/month. You can easily get Spotify Premium on iPhone and enjoy a free trial for 3 months.
If you're a student, you can purchase a Spotify premium at $4.99. But, you need to provide a document to prove that you're a student. The student version also gives you access to stream Hulu and SHOWTIME without any additional fee.
It is very easy to upgrade Spotify from free to a premium version. iPhone users can upgrade it with the help of Safari browser which pre-installed on their smartphone.
(1) Open Safari and visit https://www.spotify.com.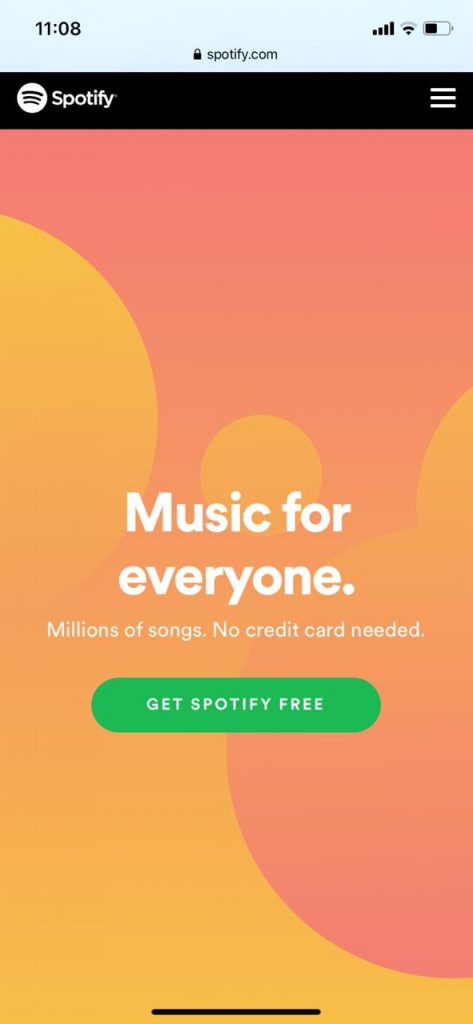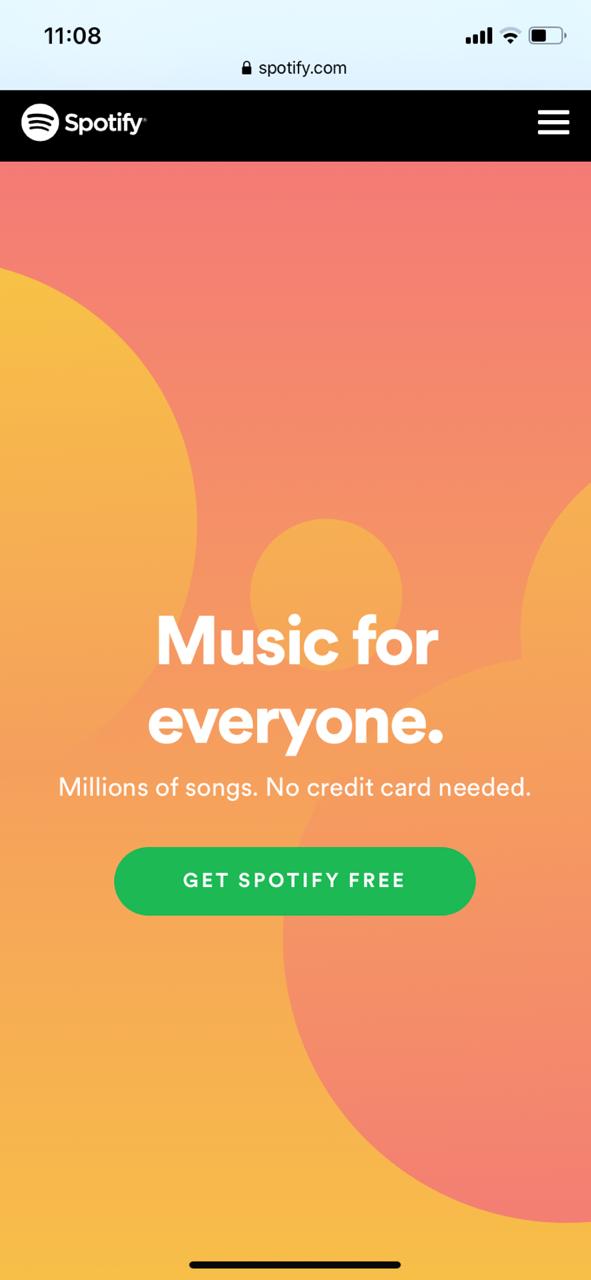 (2) Tap the menu icon located at the top right corner of the screen.
(3) Tap Log In.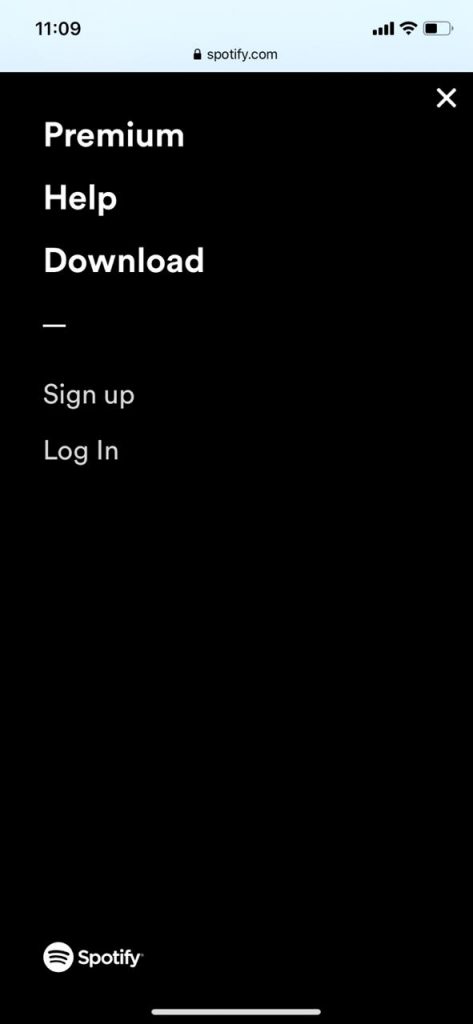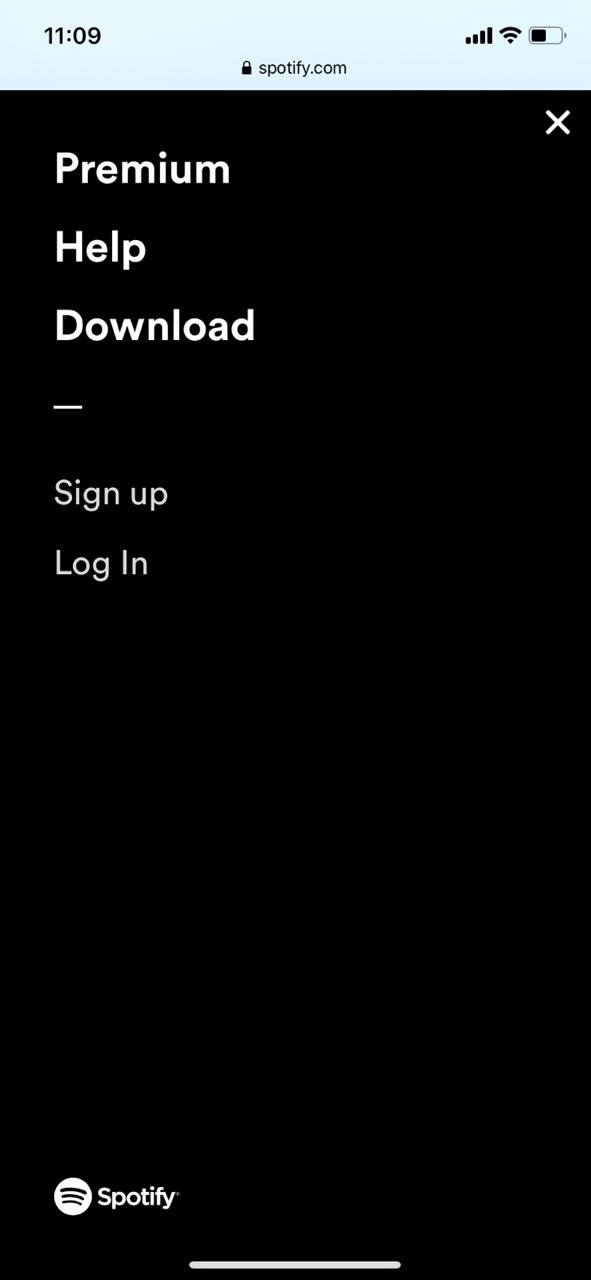 (4) Enter your login details and tap login.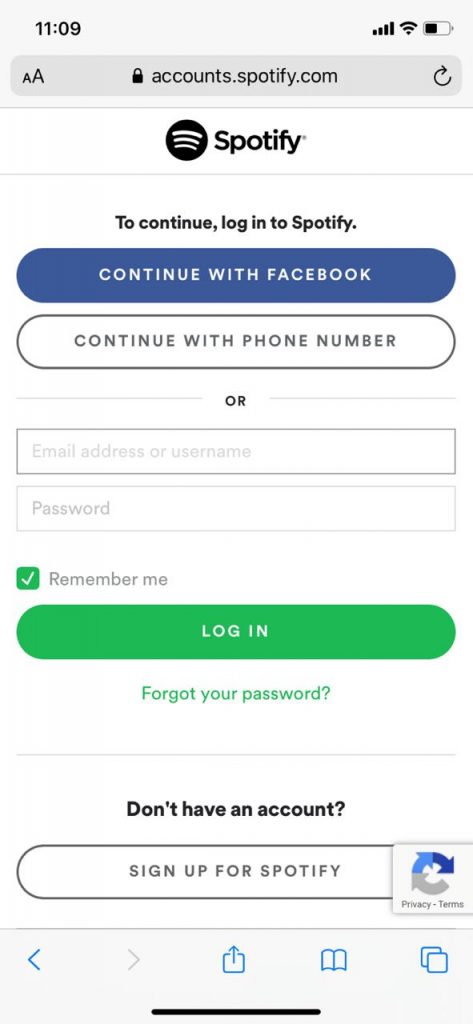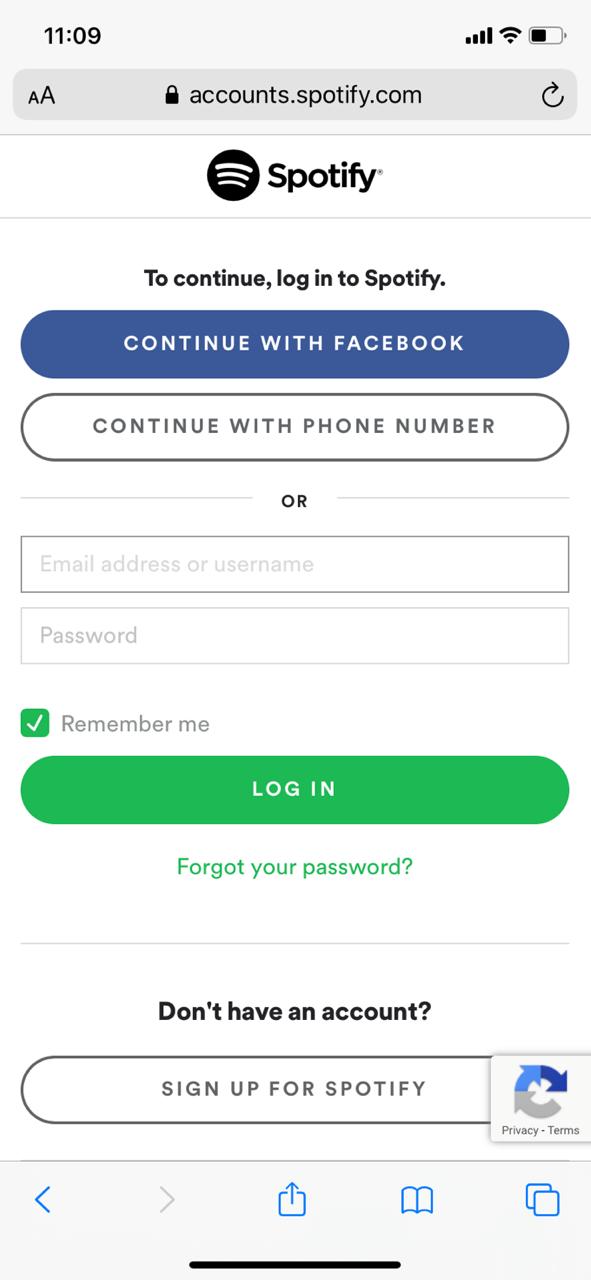 (5) Scroll down and click JOIN PREMIUM.
(6) You will get 3-months free trial while purchasing a premium for the first time.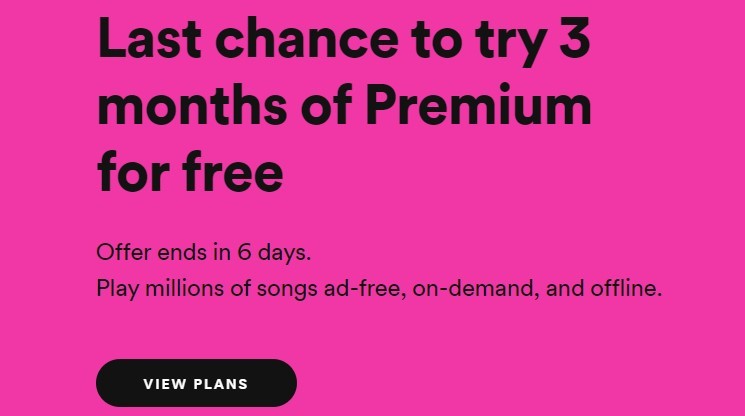 (7) Tap Get Premium and enter your credit/debit card details on the next screen.
(8) Click START MY SPOTIFY PREMIUM.
NOTE: If you aren't satisfied with the features of Spotify, you can cancel any time before the trial period ends. Otherwise, the money will be debited automatically once the trial period gets over.
How to Cancel Spotify Premium on iPhone?
Just like subscribing, unsubscribing the premium version of Spotify is very simple. See our dedicated guide on How to Cancel Spotify Premium.
(1) Go through the first four steps mentioned in the above procedure.
(2) Click the menu icon and tap Account.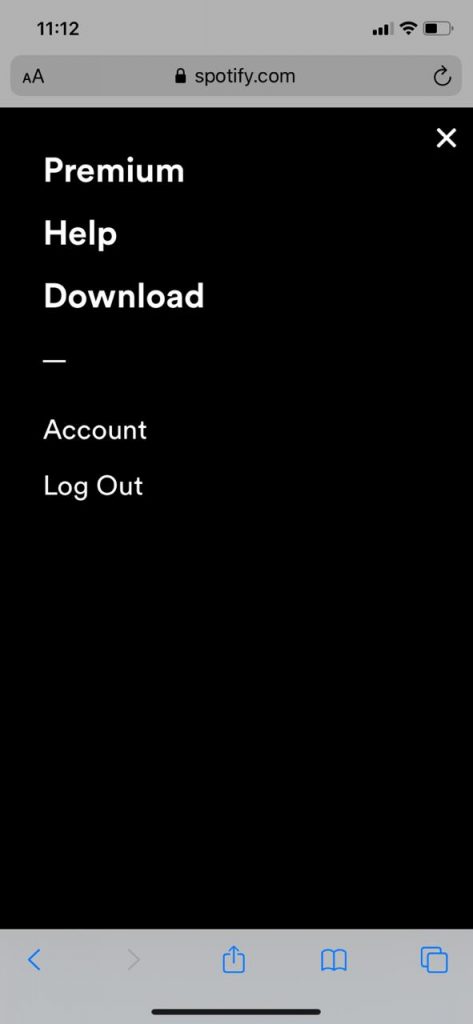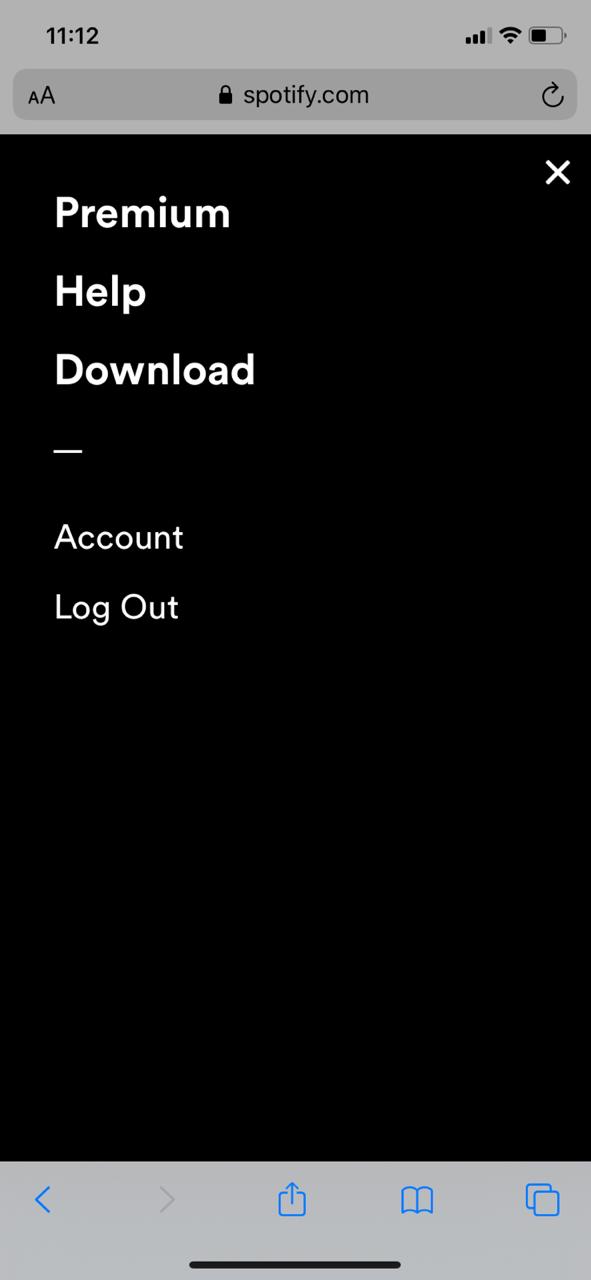 (3) Select "Available Plans" from the drop-down menu.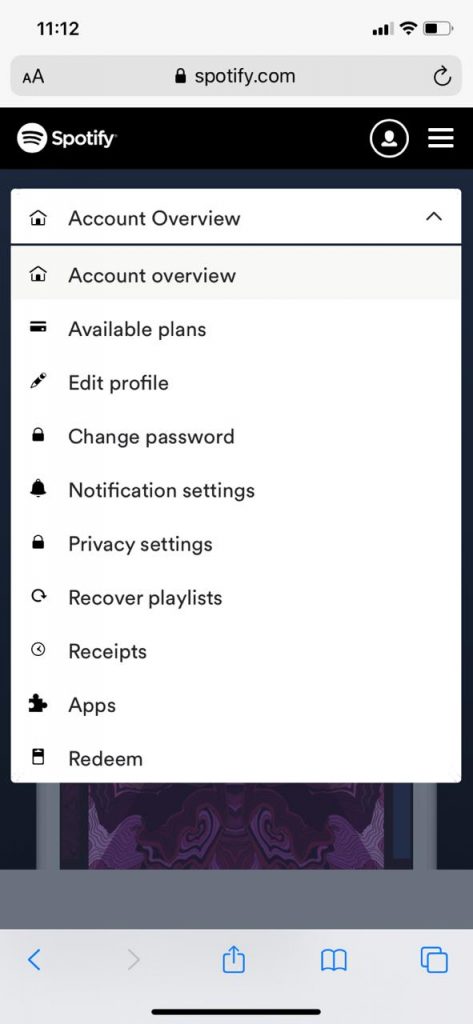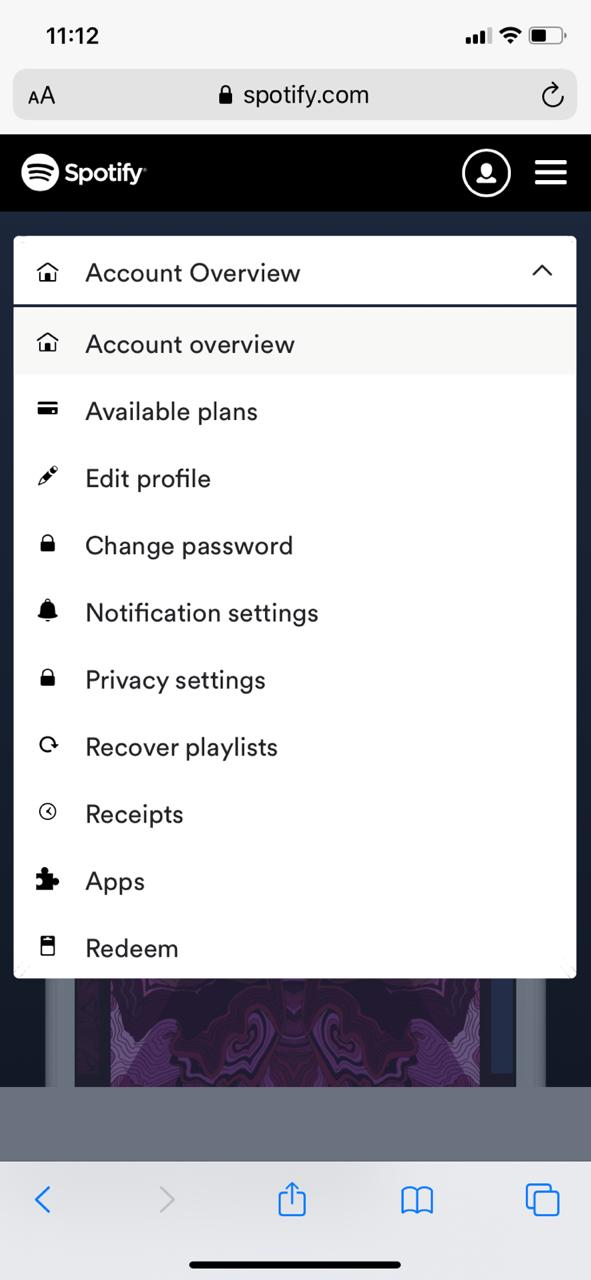 (4) Scroll down and select "Cancel Premium".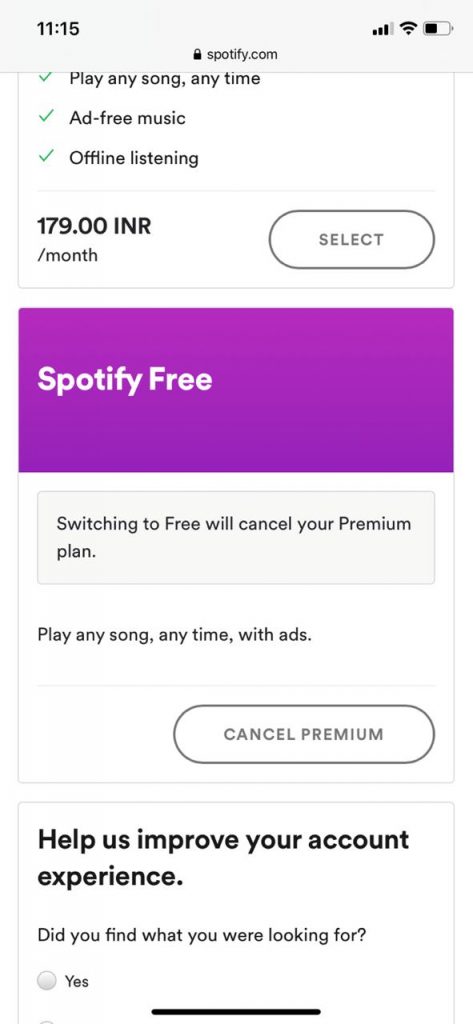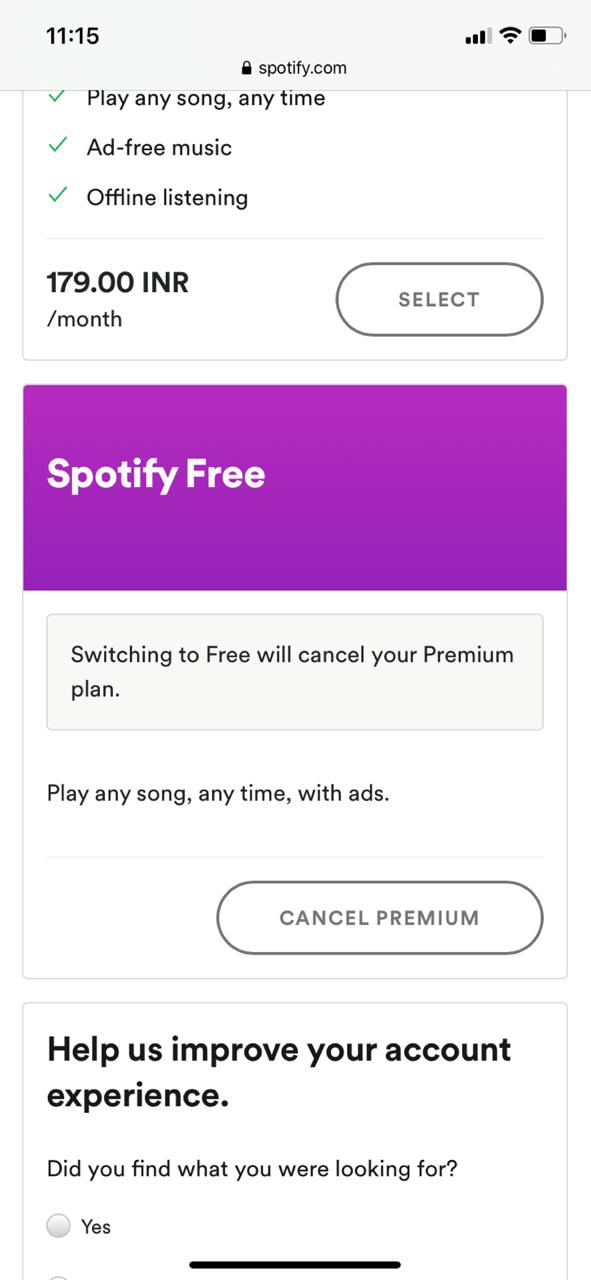 (5) Press Switch to Free.
(6) Click Yes, Cancel.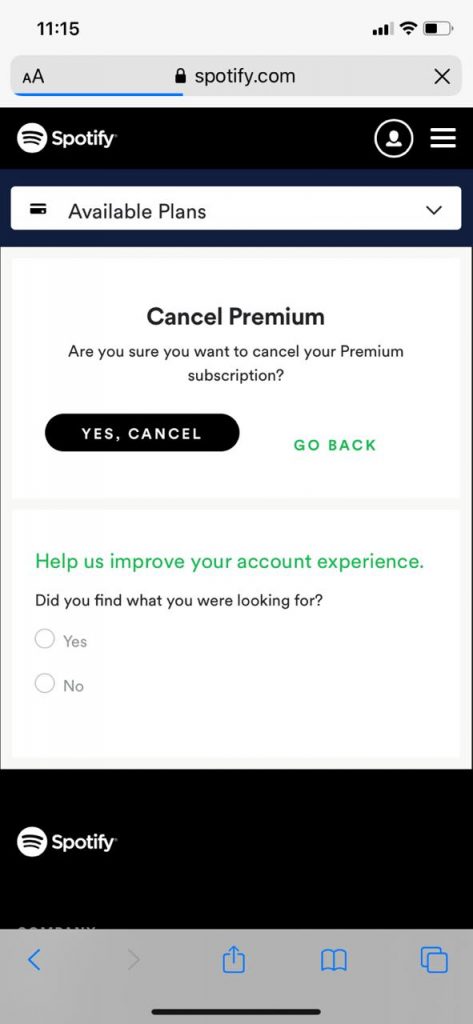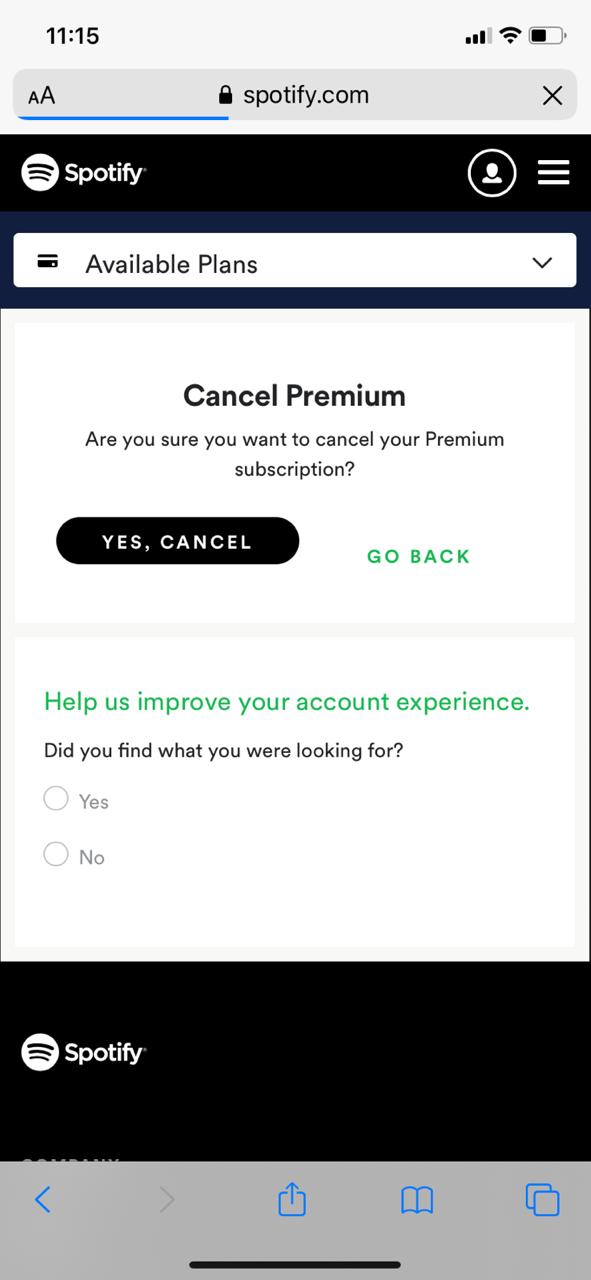 Techowns Tip: Spotify Music on Apple TV
How to get Spotify Premium on iPhone for free?
Is Spotify premium can be purchased without any fee. Yes. It can be purchased without any money. However, we aren't responsible for any legal issues raised while following this guide. At the same time, we also not sure whether this method will work or not.
(1) Open Safari browser and visit appvalley.vip.
(2) Double-tap your device screen to download the app.
(3) Navigate to Settings >General > Profile and then click Device Management.
(4) Click on Jikbao Internal Tech.
(5) Tap on 'AppValley' and select 'Trust this App'.
(6) Return to the main screen and open 'AppValley'.
(7) Swipe up and search for 'Spotify++' and select the 'Get' button to download it.
These are the steps required to get Spotify for free. Do you want to share anything related to the article? use the comments section. Make sure to share the article with your friend and family members. If
Follow us on Facebook and Twitter to get daily tech updates.
Was this article helpful?