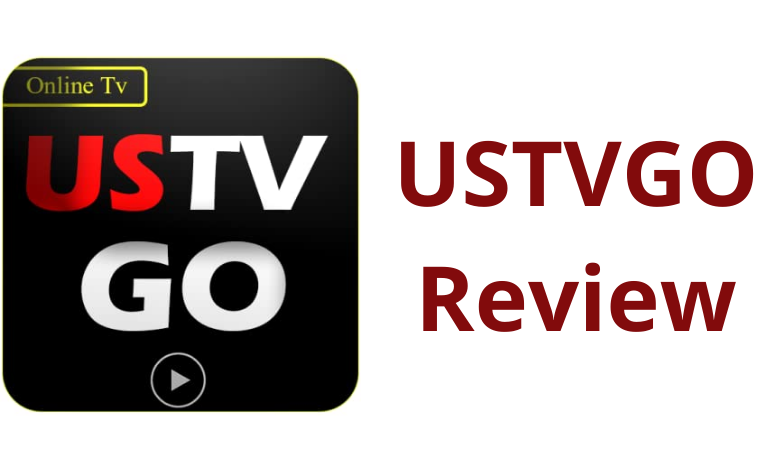 USTVGO is a free streaming service that features nearly 90+ Live TV channels and acts as one of the best alternatives for cord-cutters. It offers channels on various genres like New, Sports, Entertainment, Kids, etc. The site doesn't even need registration or sign-up. All you have to do is visit the site and stream the contents. It comes under the list of the most beloved IPTVs. Let us see a detailed review on USTVGO.
Is USTVGO Legal?
Speaking about legitimacy, USTVGO is not a legal one. It is not a legitimate streaming platform. All the contents are available for free without a proper license or permission from the owners. You can also stream various premium channels too. So saying that this IPTV service isn't appropriate. The site may lose its contents anytime and anywhere. It may face various legal issues. To protect your data, make sure to use a VPN.
Why You Need VPN for USTVGO?
As said before, the site isn't legal and got various pirated contents too. Using VPN will hide your IP address from the trackers and hackers. Yes, all the contents you stream on a device will be tracked either by the ISP or by the Government. To protect your privacy and stay anonymous, you can use a VPN. Moreover, few channels are available only on the selected countries. To stream those channels without any hindrance, you may want to use a VPN. Here are the few VPNs that you can try:
Features of USTVGO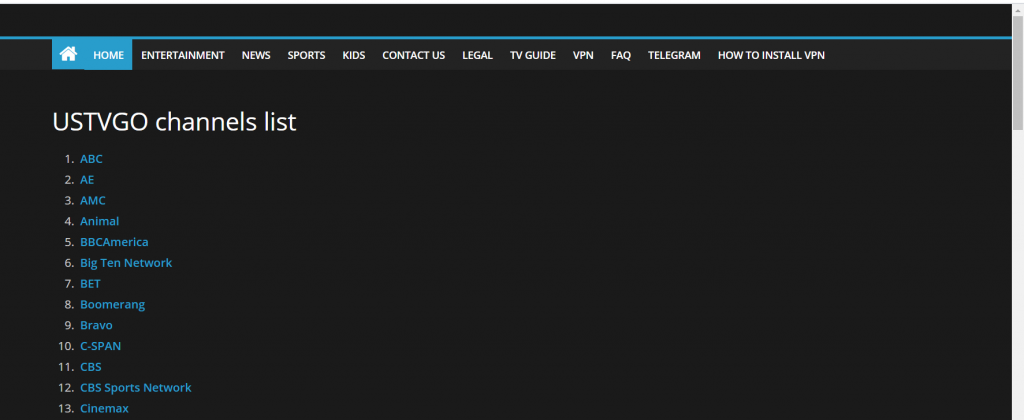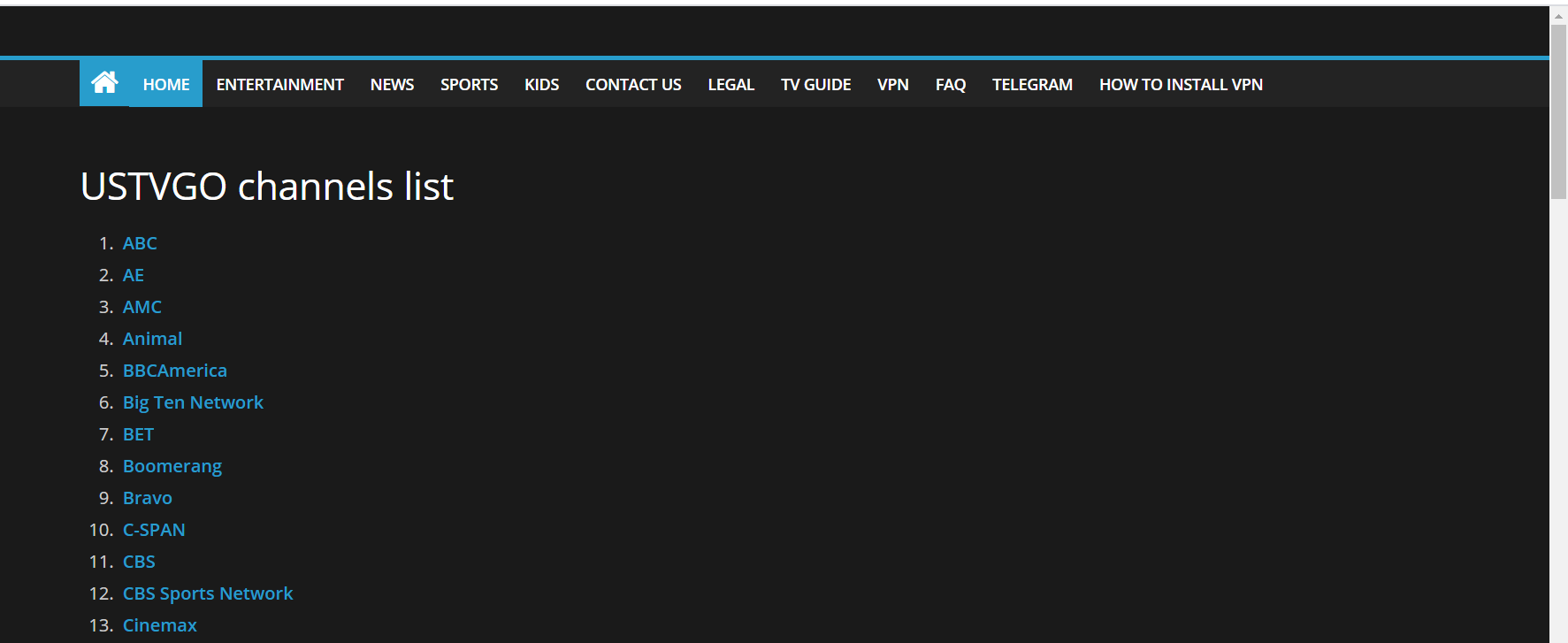 It does offer a real-time streaming experience by providing direct access to all the channels. You can stream and enjoy the contents at the time the program being telecasted on the TV.
You don't have to close the annoying ads to stream the contents. Mostly, there wouldn't be any ads on the site. All you have to do is click on the channel you want to stream, and it will play immediately.
There are no annoying pop-up ads and banners on this site. So there wouldn't be any nagging.
Moreover, USTVGO will provide you a complete two-day schedule of a particular channel.
It is completely a free website to use. You even don't need to register or sign up for it.
How to Watch USTVGO
You can watch USTVGO on a device as long as you can access a web browser on it. You can probably stream the contents on Android, iPhone, Tablet, iPad, Windows PC, Mac, Firestick, Apple TV, etc.
Launch your desired web browser on your device.
Go to the USTVGO site.
Choose the channel you want to stream.
Click the channel name and hit the play icon to stream it.
Available Contents on USTVGO
The following is the list of few channels that you can stream. You can find the complete list of channels under different categories on the official site.
1. ABC
2. AMC
3. BBCAmerica
4. Boomerang
5. CBS
6. Cinemax
7. Cartoon Network
8. CNBC
9. CNN
10. Discovery
11. Disney
12. ESPN
13. Food Network
14. Fox
15. Hallmark Channel
16. HBO

17. HGTV
18. Lifetime
19. MTV
20. NBA
21. NFL Network
22. Oxygen
23. Paramount
24. PBS
25. Showtime
26. TBS
27. TLC
28. TNT
29. USA Network
30. WWE Network
31. YSE Network
32. VH1
Alternatives for USTVGO
The following are the few available alternatives for the USTVGO.
Pros
The website and streaming service are 100% free and don't even need registration or subscription.
Almost all the famous channels are available on the list.
You can stream USTVGO on any device which has access to a web browser.
Moreover, the interface of the site is simple and easy to use with a program guide.
It also offers hassle-free streaming.
Cons
Few channels wouldn't work without a VPN.
It is impossible to stream USTVGO on Roku and other devices that don't support a web browser.
Verdict
Most of the IPTV services out there feature 1000s of channels. But, USTVGO provides only 93 channels. Still, all the channels are appropriate and the most popular ones. So it is obvious that the streaming service provides you with complete entertainment. Share your feedback about USTVGO in the comments section.