Every social media app has its own way to encourage its users and keep them engaged. Facebook & Instagram have outstanding features and the ability to integrate the apps are the selling point. In the Snapchat app, Snapstreaks are the selling point. Snapstreak is the first factor that every pro-Snapchat users will look for in your profile. In the app, you can see the fire icon (🔥) with numbers next to your friend's profile. Those are the Snapstreaks or Snapchat streaks. Today let us see what is a Snapchat Streak and how it works. Also, let us see how to collect or gain them.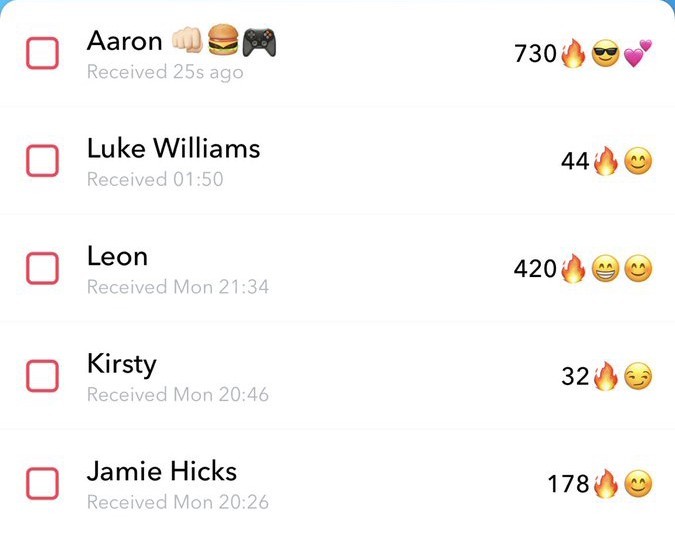 Snapstreaks are rewards for your stay on the Snapchat app. If you and your friend are on Snapstreak, you both can see a fire icon (🔥) next to the profile. Snapstreak means that you and your friend are sharing snaps to one another within 24 hours for at least three consecutive days.
If you send snaps after three consecutive days, a number will appear close to the fire icon. The number denotes, how many days you are sending snaps to your friend within the time limit. For instance, if you are sending a snap to your friend for 15 days, the icon will appear like this (15🔥). Note that, in Snapstreaks, only the snap gets counted and not chats.
Snaps vs Chats in Snapchat
If you think snap and chats are the same. Well, it is not. You can both of these to your friends and this doesn't mean that they are similar. Chats are the way to communicate with your friends via texts while snaps are the live picture or a video that you capture using the Snapchat app. Sending these snaps to your friends will give the Snapstreaks. You will not get any snap streaks for sending and receiving texts on your chats.
To continue your Streaks on your Snapchat profile, you and your friends need to send snaps to each other within the 24-hours time limit. You will see a sand clock icon next to the Streak icon which represents the time for your streak is about to expire. Snaps send to groups won't be counted for Snapstreaks.
Techowns Tip: How to use Snapchat Filters Easily [Guide with Screenshots]
To discontinue your Streaks, you just need to stop sending snaps to your friend. Snapstreaks are proof that you are using the app very frequently. But these things will affect your mental health too. Maintaining a Snapstreak is not solely depends on you but it also depends on your friend. If your friend fails to send you snaps, your streak will be gone and you need to start from the square one. Use the snaps only when it is necessary.
Snapchat Streak Timer
If you are on a streak, you will get the fire icon (🔥). In addition to that, it will show a sand clock emoji (⌛️). It denotes that your Streak is going to end soon. In order to continue your Streak, you need to send a snap to your friend as soon as possible. Sand clock emoji (⌛️) is the timer for your Snapchat Streak. When you see the ⌛️ emoji, send a snap to your friend, otherwise, you will lose your Snapchat Streak.
Apart from fire emoji (🔥) and sand clock emoji (⌛️), there is also the 100 emoji (💯). It will be displayed when your streak pasts 100 days.
Snapchat Emojis
There are a lot of emojis that appear next to your friend on the chat screen. Each and every emoji has its very own meaning. No emoji is meant for nothing in Snapchat. Below is the list of Snapchat Emojis and its meaning.
| | | |
| --- | --- | --- |
| Emoji | Name | Meaning |
| 👶 | Baby | Just now became friends with the person. You and your friend are new to Snapchat |
| 😊 | Smiling Face | You frequently send snaps back and forth. |
| 💛 | Yellow Heart | You send the most snaps to this person and the person sends the most snaps to you. |
| 💕 | Super BFF | You and your friend have been BFFs for more than two months |
| 😬 | Grimacing Face | You and another person send snaps to the same person. The person is BFF to you and the other person |
| 😎 | Sunglasses | You send a lot of snaps to people and the other one also sends a lot of snaps |
| 😏 | Smirking Face | You are one of the BFF to this person but they are not one of yours. |
| 🌟 | Gold Star | This person replied to your snap within 24 hours |
| ✨ | Gold Sparkles | You are in a Group chat with this user |
| 🎂 | Cake | This person has a birthday today. It will appear only the person has given his/her birthday in the profile. |
Other than these emojis, you can customize the emojis as per your wish. Go to Settings and choose the Manage option in the Addition Services menu. Click on Friend Emojis and edit the emojis.
There are many who maintain a huge snap streak count for more than 1500+ days. Are you ready to join the list? Leave your thoughts in the comments below. Follow us on Twitter and Facebook for more updates.
Was this article helpful?