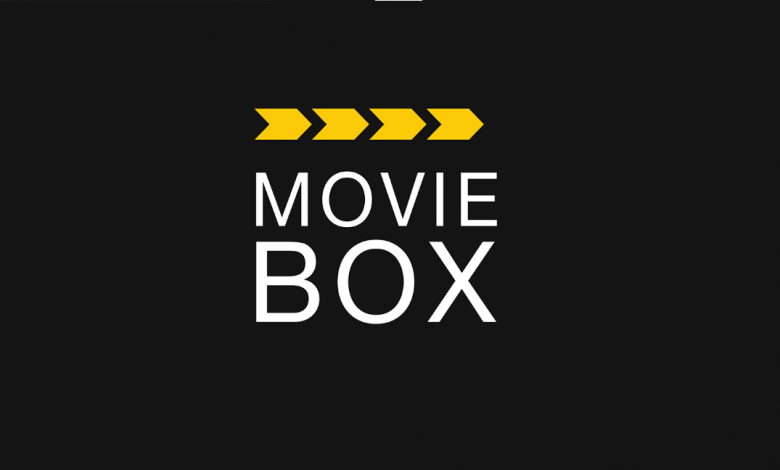 Moviebox is a video streaming application that streams movies and TV shows for free. It hosts nearly 60000+ movies and TV shows in HD quality. Along with online streaming, it also has download features to watch the movies in offline mode. It uses p2p technology to stream movies and TV shows.
What is the Moviebox Pro?
The developer of the Moviebox has shut down the original version and developed a new version called Moviebox Pro. You can call it the upgraded version of this app. It has the same media content and features that you can see on the older version. Like the older version, it is free to download and use.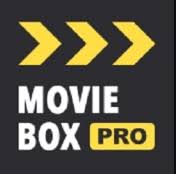 Supported Devices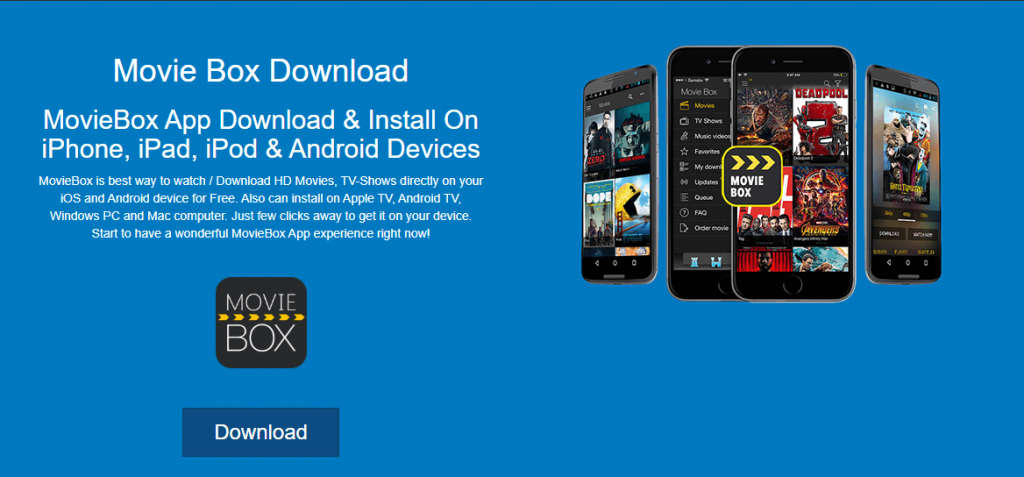 Moviebox was developed for smartphone devices and is only accessible on Android Platforms. Installing Moviebox on iOS devices is slightly difficult. They need to access Cydia Impactor to download Moviebox on their device. Windows and Mac users need to install emulators like Blue stacks or Nox App Player to access the Movie Box App.
Since it was developed for Android devices, the application can be accessed on other devices like Firestick, Android TV Box, Nvidia Shield, and other devices running on Android OS.
The app also has options to supports Chromecast. It has an inbuilt cast icon to stream the media from smaller screens to larger screens of TV.
Is Moviebox legal?
No. It is not legal. Since they are streaming licensed content for free, they are illegal to use. Users should also remember the fact that we had no affiliation with Moviebox Pro and we aren't responsible for the privacy issues which occurred while using this app.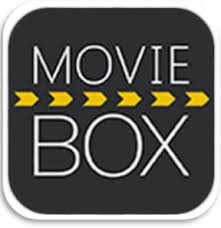 Is Moviebox free?
Yes and No. This app is free to download and all the contents can be accessed without paying any fee. However, the developer also offers a premium (VIP) version to improve the streaming version. It can be purchased within the app. By upgrading the app to the VIP version, you will have the following advantages.
Ability to download videos in full HD quality
No Ads
High priority customer service
Apple TV App
Android TV App
ORG Source
How to upgrade to the VIP version?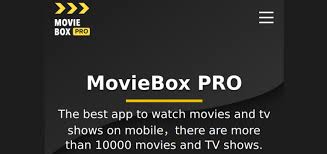 It is simple to upgrade Moviebox Pro to the VIP version. The options are available with the app.
(1) Launch the Moviebox Pro app.
(2) Click the Hexagon shaped menu icon located at the top right corner of the screen.
(3) Click the VIP menu.
(4) Tap Plans & Pricing.
(5) The official website of Moviebox will appear on the browser.
(6) Select the package that you want to purchase. There are three plans available right now.
$3.99 – 1 Month
$17.94 – 6 Months
$23.88 – 12 Months (1Year)
(7) Tap Pay.
(8) Go through the payment process and purchase the VIP version.
Do you need a VPN for Moviebox Pro?
Yes. Definitely, you will need a VPN for Moviebox. Because of its operating nature, your IP will be monitored by the ISPs and Government agencies. Once you found streaming licensed media, you will land in legal trouble. So you need to install a VPN on your device.
VPN helps you to change real IP (location) to a different location. Since this app uses P2P technology, you must select a VPN that supports torrenting.
Check our list of:
Our Opinion
Using Moviebox to stream movies and TV shows is a good option for all cord-cutters. However, it is important to keep an eye on privacy while accessing this app. That's all about the Moviebox app. Still, you want to know anything about Moviebox, mention that in the comments section. Since the app is not a legal app, always use the VPN while streaming video content.
If you have any queries or feedback, ask us in the comment section below. Follow us on Facebook and Twitter for more updates.