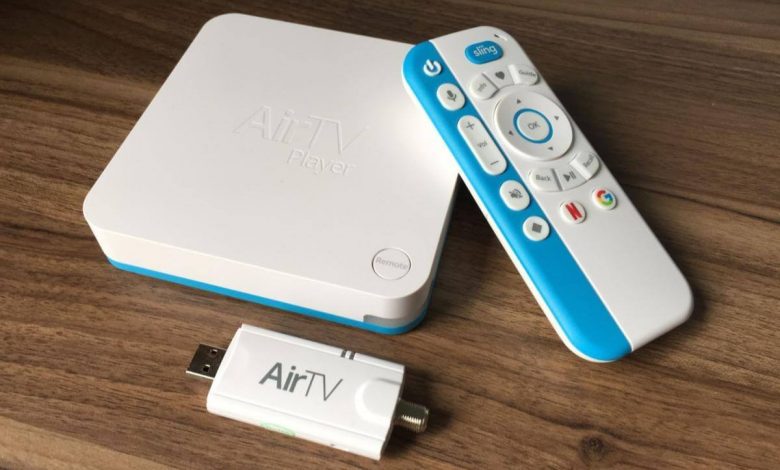 When you disconnect the cord, it is important to keep the TV experience that you love. AirTV player was created with that exact thought in mind! It is a perfect device for the users who wants a modern TV viewing experience without using the traditional cable or satellite service. With this streaming device, you can watch all your favourite TV shows from the Sling TV streaming services.
What is AirTV Player?
AirTV Player is a streaming device that runs on Android OS, similar to Mi Box, Nvidia Shield TV and Nexus Player. Instead of the usual Android interface, it comes with the pre-loaded version of Sling TV app, where you can stream the live TV channels at the cost of $25/month.
It also works with other streaming services like Google Play Music, Netflix, Google Play Movies, Plex and apps from Google Play. Add to that, AirTV player also supports streaming local broadcast channels with the help of adapted bundle.
Running on Android OS, it has DVR capability to record and play the contents from local channels. You need to insert an external hard drive to record the contents. If you're using AirTV single-tuner adapter, you can watch and record one local channel. Whereas, the dual-tuner adapter lets you watch one channel and record another channel at the same time.
AirTV Player Remote Control
The remote control is also optimized with the Sling service. It has a big blue button on the top along with the shortcut keys for Netflix and Google. Below the Sling button, you will have keys for program information, favourites and channel guide.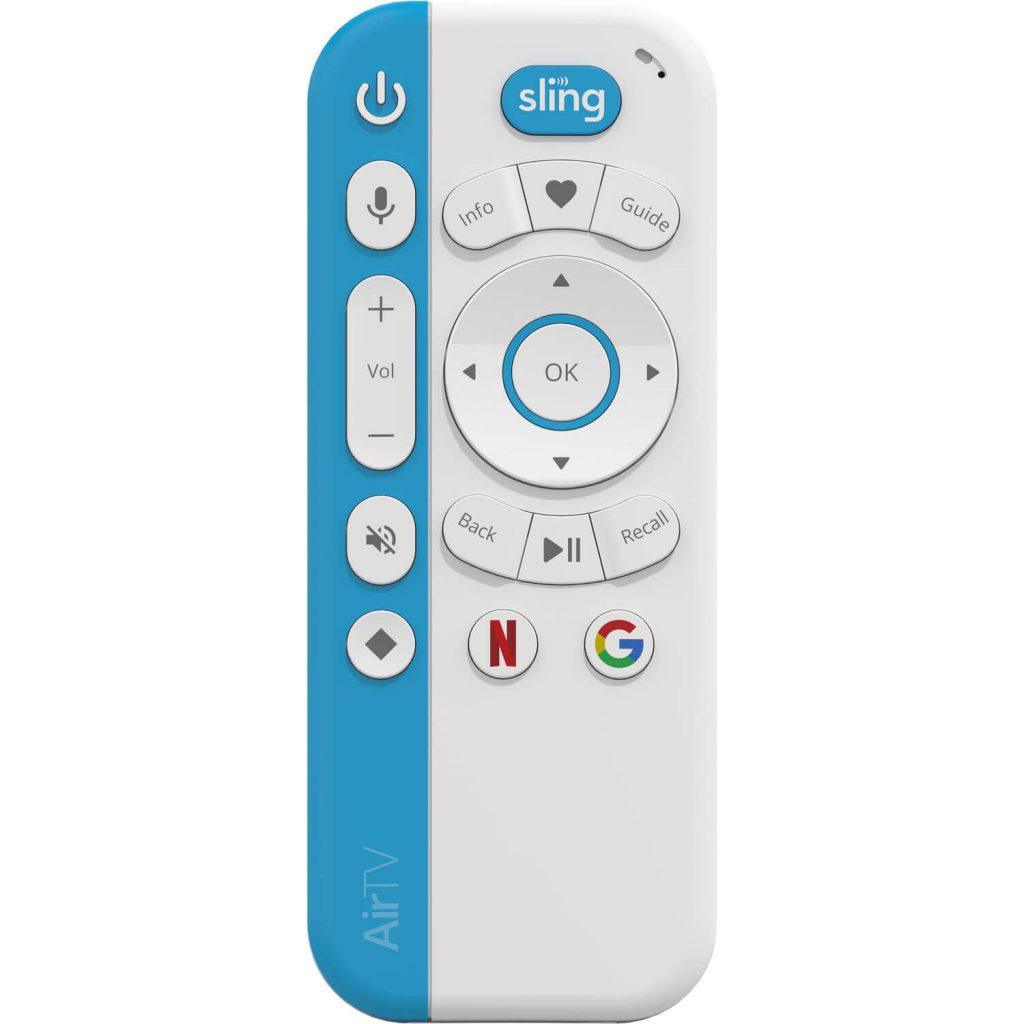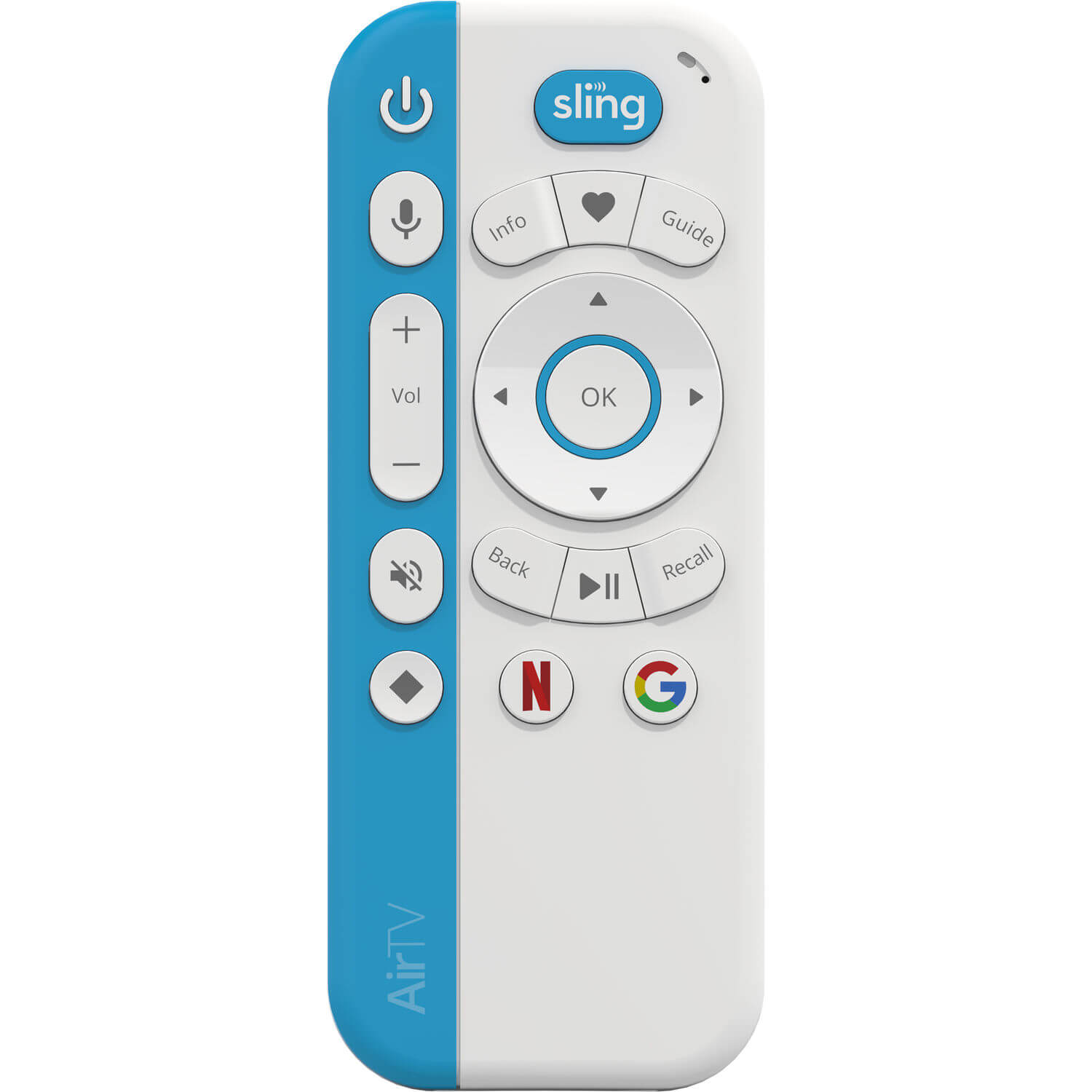 Below that, you will get usual arrow buttons along with the OK button in the centre. On the left side, you will have buttons for power on/off, voice search, volume up/down and mute options.
Local Channels in AirTV Player
If you have bought AirTV Player along with the AirTV adapter, you can stream top shows and events from local channels including ABC, NBC, CBS, FOX, PBS, Univision, CW and more. You can watch all these channels without any cost.
Each TV network sends its signal to its affiliate stations. From there, the feed will be broadcasted in the form of radio waves. The antennas in your home will pick that signal and stream it on your TV through the Sling TV app on AirTV player.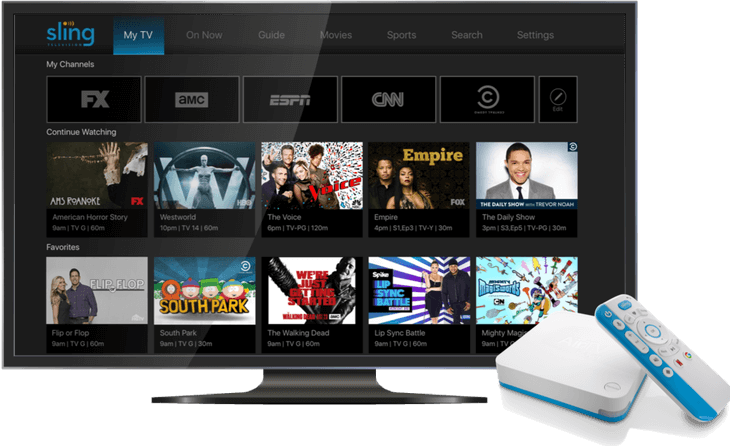 Price
Currently, AirTV Player costs $99.99, which is slightly expensive than the Amazon Fire TV Stick ($89.99). While comparing with the price of Roku Ultra and Nvidia Sheild, AirTV player is a great choice to stream the TV channels.
At $129.99, AirTV player is available as a bundle along with the AirTV Adapter. With the help of OTA antenna tuner and adapter, you can watch local broadcast channels within the Sling TV app.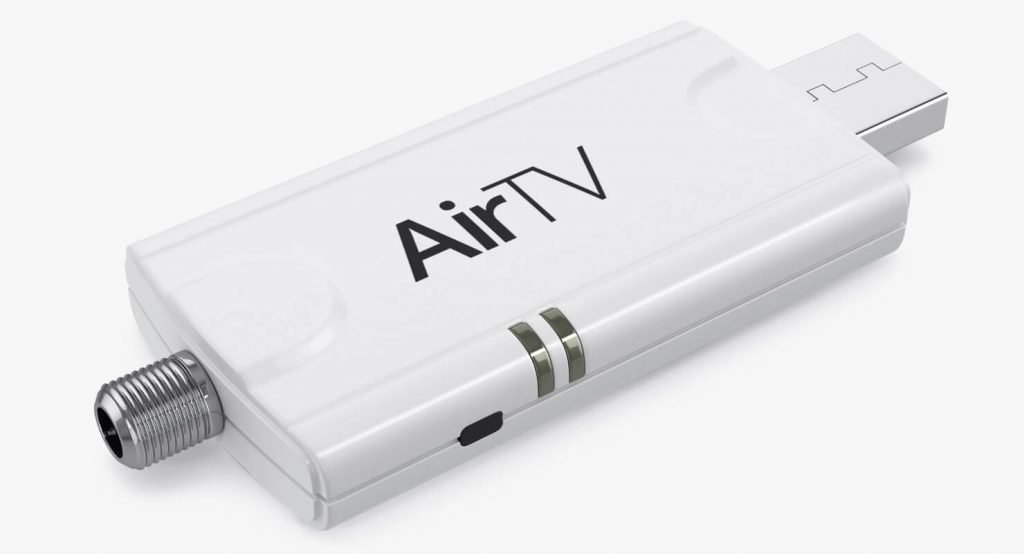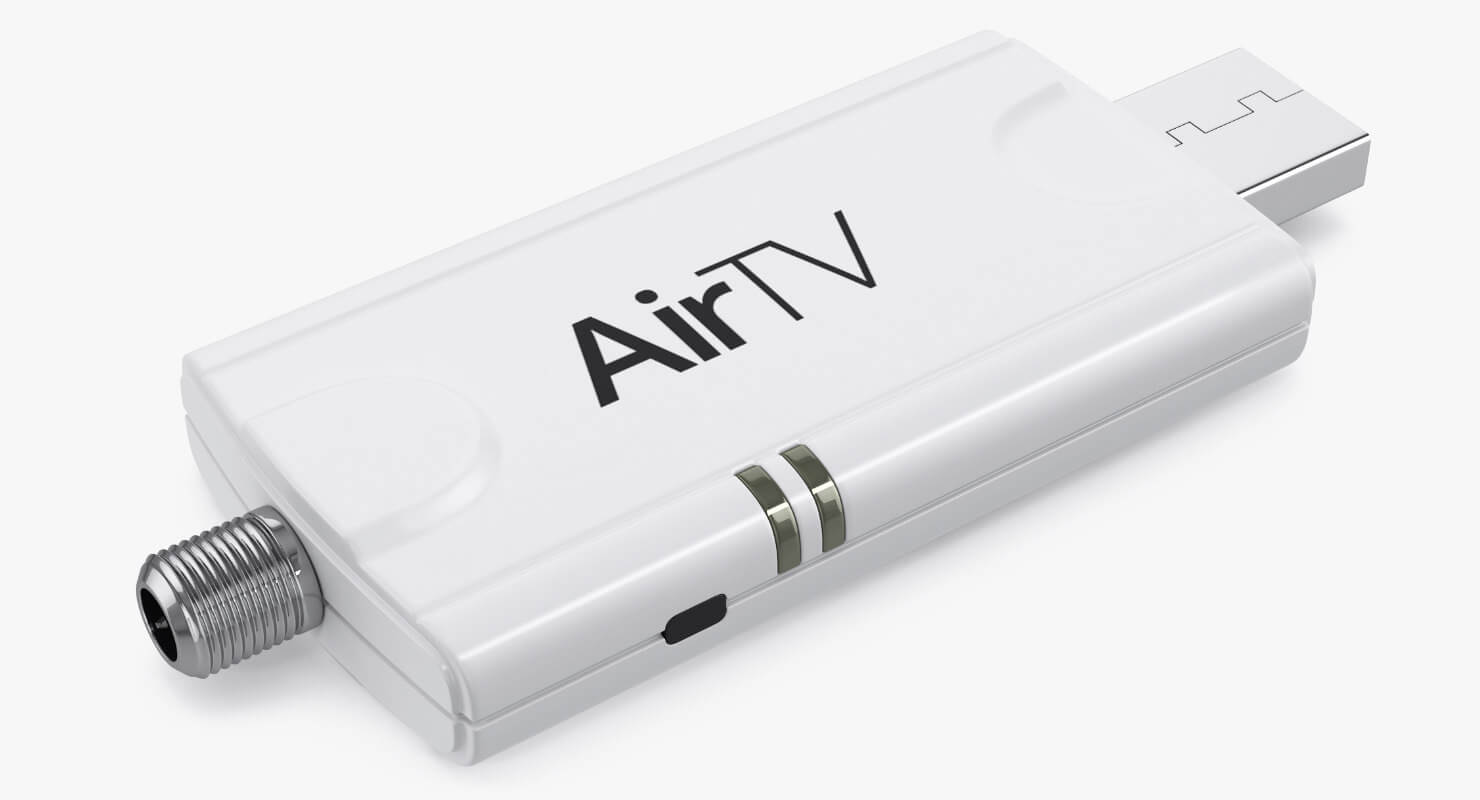 Contents and Apps
As we said earlier, the main thing about AirTV player it concentrates mainly on Sling TV. Besides that, you can stream Netflix, Hulu, Google Play movies, Plex, VLC and other popular media applications. Since it has only 6GB of storage, you can't download and run too many apps on this streaming device.
On the Gaming front, AirTV player is not an ideal one. Even though it gives you access to all the games available in the Android TV library, most of them will not work. At the same time, the low storage space reminds you that you can't play high-end games on this device.
AirTV Player vs Roku vs Amazon Fire TV Stick
We have created a simple table to list out the differences between three streaming devices – AirTV, Roku and Firestick.
| | | | |
| --- | --- | --- | --- |
| Features | AirTV Player | Roku | Firestick |
| Local Channels | Yes | No | No |
| Record Local Channel Contents | Yes | No | No |
| Stream 4K videos | Yes | Yes | Yes |
| built-in Chromecast support | Yes | No | No |
| Input for Ethernet | Yes | Yes | No |
| App store | Yes | Yes | Yes |
| Stream Sling TV contents | Yes | Yes | Yes |
| One-click remote access to Netflix and Sling | Yes | Yes | No |
| Bluetooth & IR remote | Yes | No | No |
| Remote finder | Yes | No | No |
| multi-device remote | Yes | No | No |
Is AirTV Player worth buying?
Overall, AirTV player is a stand-alone streaming device that concentrates mainly on Sling TV. Streaming local channels with antenna and adapter is an interesting feature which you can't find on other streaming devices. Despite that, you can't find any exciting thing on this device. If you're a Sling TV fan and want to combine that experience with the wide array of broadcast channels, AirTV player is the best way. If not, go for other devices.
What is your opinion about AirTV Player? Let us know your feedback in the comments below. For more related stuff stay connected with us on Facebook and Twitter.
Was this article helpful?