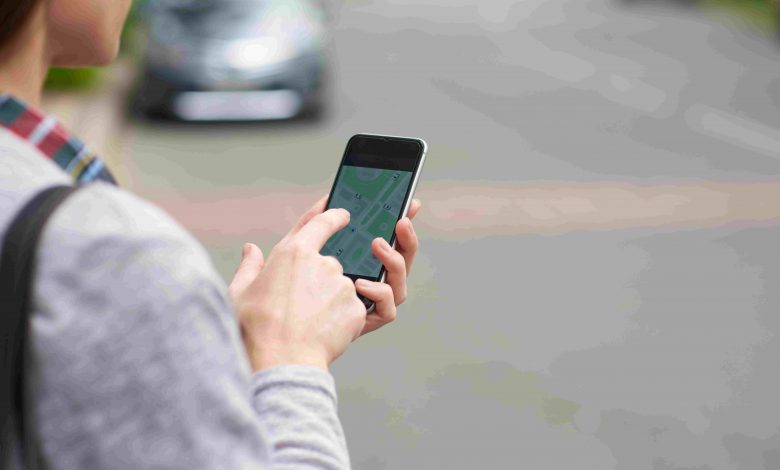 Do you want to protect your child and are looking for a way to help you track a cell phone location by number for free? 
Almost every parent desires to know that their children are safe on the Internet. Parents have become anxious to know what their children are doing with their cell phones and where they are located at a particular moment.
The reason is that parents are aware of social media threats, and they don't want their kids to be involved in any dangerous activity. Whether you are a parent concerned regarding your child's safety or a common individual looking for methods to track a cell phone location just by its number, in this article, you will learn about the best ten tracking apps that will help you track a cell phone location by number.
10 Best Apps to Track a Cell Phone Location
Here are our top picks of apps that can aid in tracking a cell phone location by number.
Information.com
Information.com's reverse phone lookup tool is one of the best ways to track a cell phone number's location – as well as get an absolute wealth of other information related to that number. Not only will it pull up the address for any cell phone number (as well as past addresses, and addresses connected with other numbers that are owned by the same person), but it can also display:
Email addresses
Social media profiles
Dating profiles
Marriage Records
Criminal records
Relatives
If you're looking to keep close tabs on someone, including exactly where they are, who they are with, where they've been, and how to contact them, then Information.com should be your first stop.
uMobix Location Tracking
uMobix is a mobile-based app created specifically for parents to monitor their children. It is a legal app you can only use for ethical controlling practices.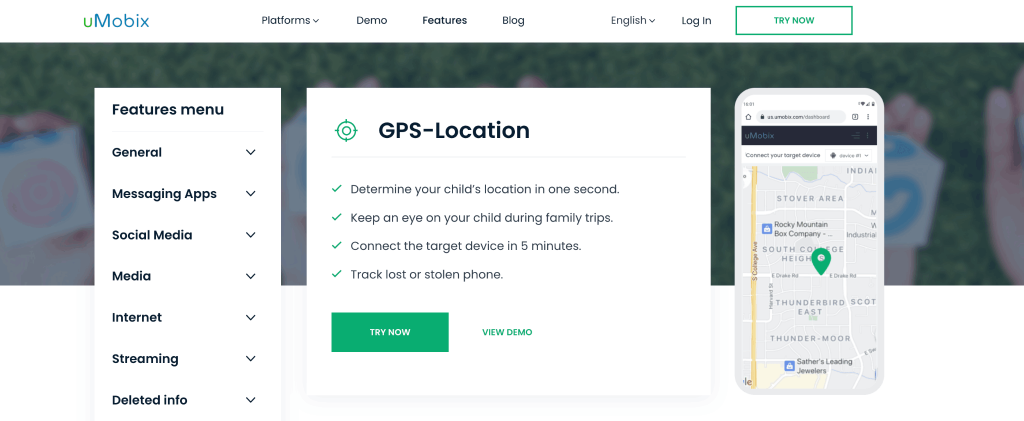 What Is uMobix, and How Does It Work?
uMobix is a device tracking and spy service popular among parents who want to monitor their children's online activities. It also has a special service for folks who believe their partners are cheating on them.
uMobix has you covered whether you want to track your child's location or sneak into your partner's phone.
Here are some features that the uMobix Location Tracking solution offers:
View the whole call history, both incoming and outgoing. Get caller information, as well as timestamps and duration.
Keep track of all SMS messages that have been sent, received, or deleted. Get contact information as well as timestamps.
Monitor text messages on WhatsApp, Facebook, Instagram, Snapchat, and other social media platforms.
All media files on the target device can be retrieved. If necessary, you can save files locally.
Get the user's current GPS signals in real-time, as well as their history of visited locations.
Google Maps
Google Maps is one of the leading and well-known apps for navigation and tracking solutions to track cell phone locations.
One of the key advantages of choosing Google Maps to track a cell phone location by number is having the opportunity to use it free of cost.
Here are some Google Maps features that will assist you with your device tracking needs:
The location-sharing feature will be easy for you to track any device.
It is easy for a person to locate more than one device at a time.
The accuracy rates of tracking the location with Google Maps are higher as it uses GPRS, Wi-Fi, and GPS.
Allows tracking a target device without installing any spy software on it.
The services work perfectly with both Android and iOS devices.
Where's My Droid
The app is specifically designed for Android devices. By using this app, you can track a cell phone for free. With Where's My Droid, the navigation process is easier and more convenient than any other location tracker service offers.
This is how you make use of the Where's My Droid service:
Find your device's location on a map and see visited places.
Lock your device from anywhere to protect your personal information.
You can take a picture with the target device camera and locate the device using the Where's My Droid Pro edition without knowing the target user.
Because this software is modest compared to other apps, it uses fewer system resources.
GEOfinder.mobi
GEOfinder is a robust cell phone tracking service that allows you to easily identify the exact location of any phone. It is compatible with any cell phone model and all kinds of mobile network operators. While using GEOfinder, it is not necessary to download any extra software. You can track the location of a target device by sending an SMS to it and obtaining the tracking link.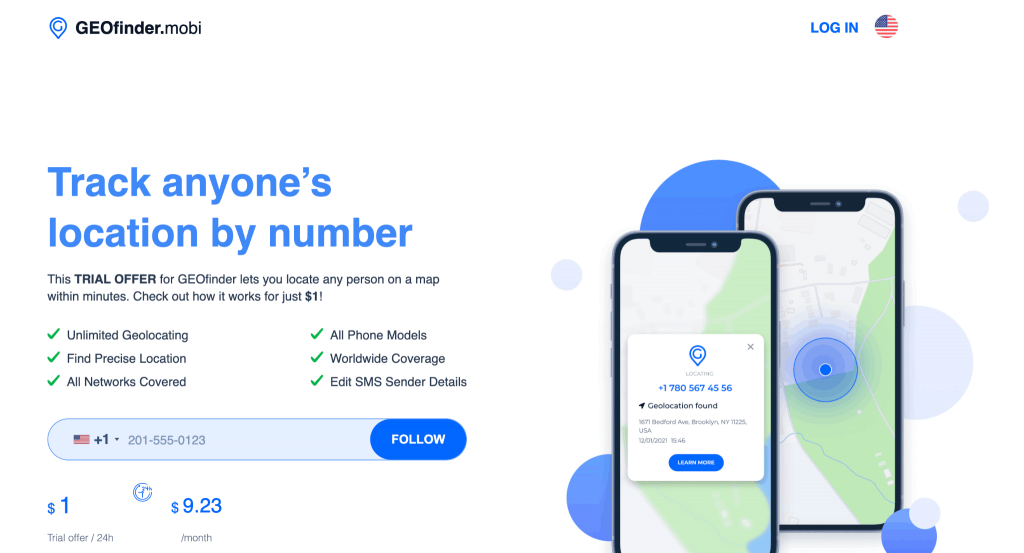 Here are some features of GEOfinder.mobi:
Allows seeing the exact location of a cell phone on a map.
Allows staying totally anonymous.
Allows tracking down any phone number.
Geolocation requests can be made indefinitely.
Find My Device
Find My Device is an application that has been developed by Google for all Android-based devices, similar to Apple's Find My iPhone. The key motive of this application is to navigate the devices that are either lost or stolen. In addition, you can use this tool as a location navigating app by installing it on the target phone, and after that, you can start navigating the device.
The cost of using this application is zero dollars as it is free, and you don't need to pay to access its services. It makes it easy to find the location in real-time in just a few steps:
Go to google.com/android/find and sign in.
If the GPS on a target device is on, Find My Device will show its location.
Instant Checkmate
Instant Checkmate is a kind of reverse phone lookup that generally allows you to track a cell phone location by number easily. It is designed to automatically search the numerous databases to provide you with a detailed background report with the full name of a caller, caller's address, demographic data, etc.
All you need to do is enter the ten-digit phone number in the search bar option, and after that, Instant Checkmate will take care of the rest.
PeopleFinders
Launched in 1999, PeopleFinders is one of the leading Data-as-a-Service (DaaS) providers. The app helps users access public data efficiently and easily. This tool can provide you with detailed information, including the caller's name, past and current addresses, email address, job history, and many more when required.
Use the PeopleFinders website to track phone numbers by performing the following actions:
Enter a phone number in the search bar and hit the search button.
Get the up-to-date information about any unknown caller you want, such as the name, address, and all the background information about the phone owner.
PeopleLooker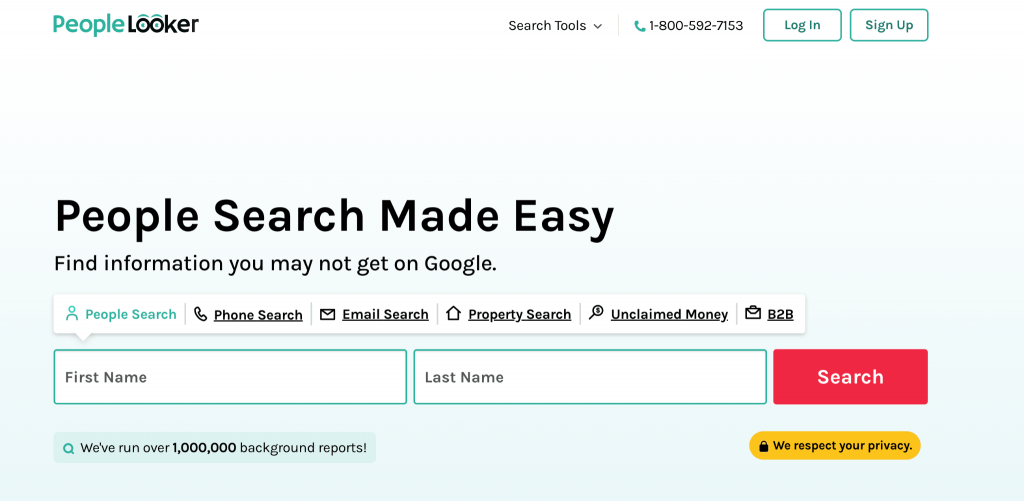 PeopleLooker is a powerful online tracking service with complete and broad collections of social media profiles of individuals and relevant information about them. The site provides a reverse phone lookup for users. You can verify the identity of a target person by using their phone number and obtaining other desired information about them.
PeopleLooker processes more than billions of public records to get all the information about the phone number in question.
Reverse Phone Lookup
You can use this app to locate a person and get all the information related to them. Reverse Phone Lookup is said to be the largest database available on the Internet with contact details of US residents.
That indirectly means that you can use it efficiently to track the phone numbers of people in the US.
By typing the phone number in a search bar on the Whitepages official website, you will receive detailed information about the owner of the phone number in question.
Social Catfish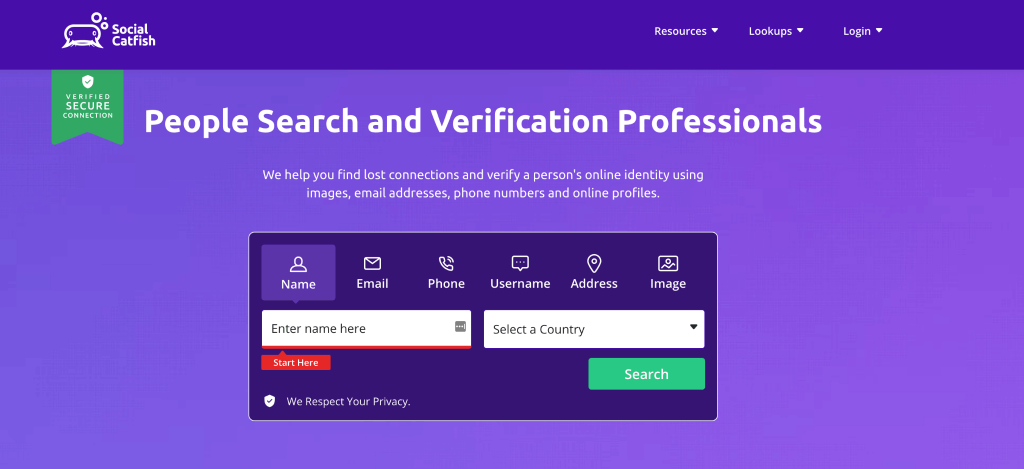 It is another powerful and efficient online investigation service solution. You can get a broad collection of background information related to a certain person using images, email addresses, phone numbers, and online profiles. It is a great tool for people who think they can be catfished, persons who want to avoid getting scammed, connect with loved ones and find lost connections.
There is a reverse phone search that you will get with Social Catfish. Avoid scam calls with Social Catfish by verifying the phone number owner and their identity.
Final Words
These are our top picks of apps that will help you successfully track a cell phone location by number easily and effectively. Whether you need to track the activity of your child's phone or want to know the location and other details of any random contact you might find suspicious, the apps described will help you track them.
Was this article helpful?