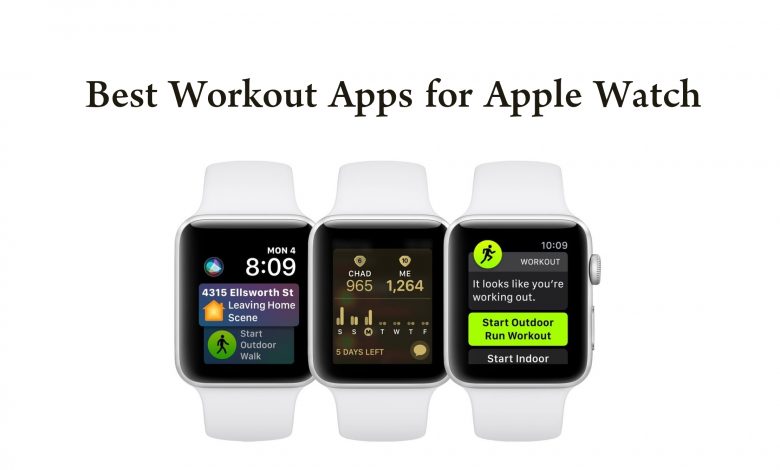 Apple Watch is one of the best smartwatch ever for a wide range of reasons. It is specially designed for those who don't want to carry iOS handhelds. Apple Watch is the choice of fitness freaks out there in the world. It features the dual-core processor, accelerometer, gyroscope, and optical heart monitor. Apple Watch is definitely a great companion while working out at the gym or at home. It is because you can keep track of your heart rate, core fitness, steps, and more from it. Further, Apple Watch lets its users track and monitor the workout activity in brief on the go. While there are lots of apps available, we have come up with the best Workout app for Apple Watch here in this section.
Best Workout Apps for Apple Watch
The right workout apps to take advantage of Apple Watch are as follows.
Activity
A built-in fitness app on WatchOS to track your workout is Activity app. It is a simple to use app that includes the basic features. WatchOS users can use it to keeps track of your steps, time spends in workouts, and calories burnt. Activity on Apple Watch will show you the historical progress of your activity and other metrics of your workouts. Using this, you can view the calorie you burnt throughout the day in a visual graph. It will even bring you the Stand goal in terms of idle hours and hours standing. In simple Activity, this app is helpful for setting up with early goals.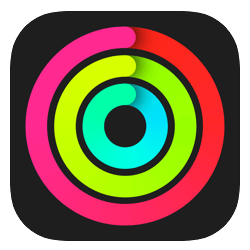 License: Free
Other Platform Support: iPhone
MyFitnessPal
MyFitnessPal is yet another top most loved health and fitness app. It is accessible from Apple Watch and you can reach your fitness goals efficiently. MyFitnessPal on Apple Watch helps you track your food and its calories from the biggest food database. Choose a workout goal to lose weight, gain weight or maintain the weight. The users can even create personalized goals and achieve them. MyFitnessPal on Apple Watch supports cardio as well as the strength exercises. Furthermore, it lets you choose from more than 350 exercises and workouts. You can set the daily step goal and view your step history as a graph. Share your progress with MyFitnessPal and thereby inspire your friends. It is one of the best Fitness apps for Android.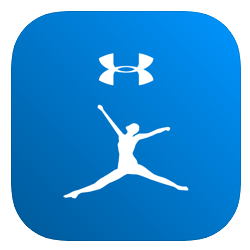 License: Free & Premium Plan starts at $9.99
Other Platform Support: iPhone | iPad | Android
Peloton
With Peloton, you can easily track your home workout on the go. It will let you transform your fitness routine with live and on-demand classes. Peloton brings you daily live classes led by 30+ world-class instructors. It will cover workouts like indoor and outdoor cycling, yoga, HIIT, strength, cardio, meditation and more. You can take up workout programs from 4 to 18 weeks that are created by the Peloton instructors. It is easy to track your progress with the help of in-depth metrics and thereby climb the live leader board. Stay motivated while working out by listening to your favourite music from hip hop to rock and classic.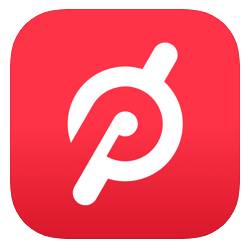 License: Free & Membership starts at $12.99
Other Platform Support: Android | iPhone | iPad
Map My Fitness
Fitness tracking is never this simple and accurate without Map My Fitness. It is compatible with Apple Watch and it works for those beginners to advanced fitness freaks. Map My Fitness has the largest digital health and fitness community. You can track your progress for logging loads, reps, sets, etc., just by logging in. It has more than 800 exercises or the user can build their own workout routine. You will find new workout routines by different Armour trainers. It supports tracking pace, cadence, stride length, etc. You can even get personalized coaching tips with this workout app. You can get support and motivated by other Map My Fitness users or create challenges for you with your friends.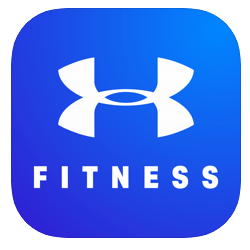 License: Free & Premium plan starts at $5.99
Other Platform Support: iPhone | Android
SmartGym
Whether you are at home or at the gym, get SmartGym on Apple Watch to track your workout. It will keep track of all your workout routine by creating personalized notes. SmartGym also adds details like stretches and goal. You will find all the information required for each exercise like sets, reps, resting time and weight. You can choose from 250 pre-install exercises with animations and image or add custom exercise with images. With the custom resting timers, you will get alert for each exercise. Check at our workout history and add them to history to improve your workout further. Get voice guidance for the HIIT workouts.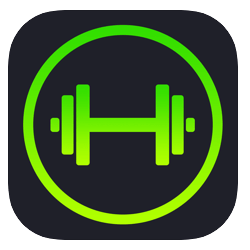 License: Free & Rental starts from $14.99
Other Platform Support: Android | iPhone | iPad
Streaks Workout
If you want an ideal training tool for WatchOS, Streaks Workout is all you need. It is useful for people of any fitness level and capability. Streaks Workout on Apple Watch will help you build a routine to perform strength and fitness workouts. It can be accessed on home, at the gym or almost anywhere. Choose from 30 equipment-free exercises to learn them or create custom exercises. It has four different workout lengths or creates custom workouts. You can exercise by listening to music with the Streaks Workout app. View your workout statistics and track your results. It syncs all your data across its compatible devices.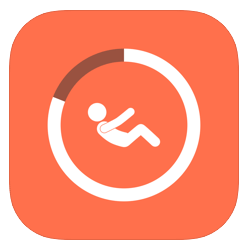 License: Premium version costs 3.99
Other Platform Support: iPhone | iPad | Apple TV
Gymaholic
Get into a healthy lifestyle by tracking your workout with Gymaholic on Apple Watch. It can be used as a workout and progress tracker. With augmented reality, a 3D virtual trainer will appear at your place. It will track any type of sets and workouts including HIIT, cardio, weightlifting, bodybuilding, and more. Aside from this, you can use Gymaholic app to keep track of your progress with stats, photos and measurements. There are more than 600 exercises in 3D animation and the user can choose between male and female mode. You can customize workouts and sets, rest times, plates, sets, etc.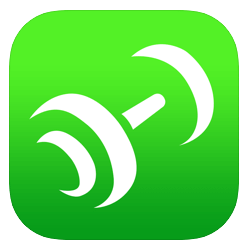 License: Free & Premium plan starts from 4.99
Other Platform Support: iPhone | iPad
Workouts++
Apple Watch OS users will find Workouts++ is unlike other workout apps. Because it lets you customize your workouts and display the fitness data as per your preference. You can choose between 6 metric display with details focused on a single metric display. For every metric, you can setup conditional colour and haptic alerts. Get to understand your workout in a better way with performance graph. It even provides detailed statistics of your past workouts. Workouts++ on Apple Watch will show lifetime stats and you will get a better idea of your workout progress. It is one of the best Fitness apps for iPhone.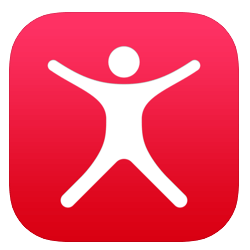 License: Free & Premium version costs $0.99
Other Platform Support: iPhone
CARROT Fit
Transform yourself with workouts and tracking your progress using CARROT Fit. It is a fun workout app to use on Apple Watch and is based on artificial intelligence. The users will be motivated to transform their physical appearance either by losing or gaining weight as per your need. Just workout and wait for CARROT pass to give you judgment. Set reminders to never miss your workout routine and set up a goal weight to reach it. Get rewarded for losing extra pounds with prizes, cat facts, and more. You can use CARROT Fit on Apple Watch to track your steps, chart your weight, and more.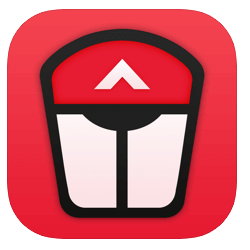 License: Premium and it costs 4.99
Other Platform Support: iPhone | iPad
Aaptiv
With Aaptiv, WatchOS users can track personal workout with voice. It lets you access unlimited fitness classes led by the certified trainers. There are more than 2500 workouts to carry out with Aaptiv. It includes running, rowing, stretching, elliptical, yoga, and more. Every week, 30 new classes get added and you can start your workout from seven minutes and longer. Burn more calories, lose weight and build muscle by taking up HIIT training. Enjoy your workout with the playlist of music you love with Aaptiv.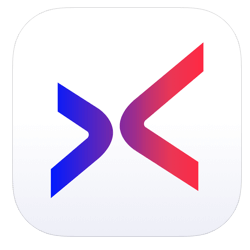 License: Free & Premium plan start at $4.99
Other Platform Support: Android | iPhone
Our Opinion
If you work out every day, then the workout apps we have for you are the best useful. Find out the calories burnt, exercise you have recorded, and more other insights in detail. The workout apps listed here will let you achieve your fitness goals over time.
Share us your favourite workout app you use on Apple Watch as comments. Reach us through Twitter and Facebook to stay up-to-date with the latest articles.
Was this article helpful?