Chromecast
Google
How to Fix Disney Plus Not Working on Chromecast
Trouble casting the Disney Plus on Chromecast? Solve all the issues.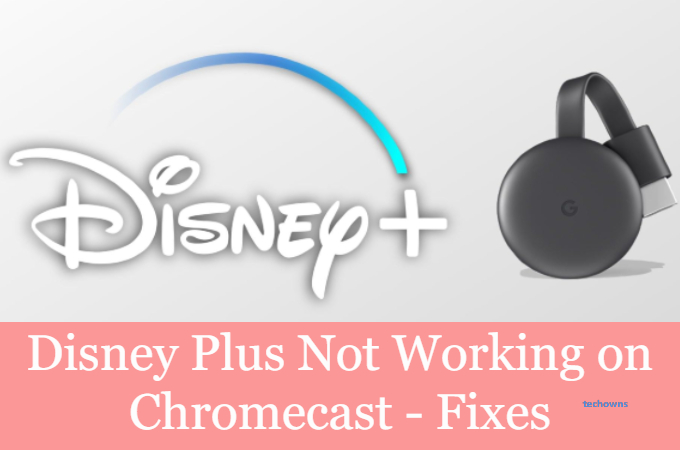 Disney Plus plays an essential role in every household entertainment system. It is available on major platforms, including iOS and Android. The app also has the support of Chromecast devices. At times, the Disney Plus app on our smartphone may have some issues, which result in not working on Chromecast. There are many reasons behind the issue.
There are many things that can cause the Disney app to stop working on our Chromecast. Disney Plus may not work if our network connection is poor, when the app is not updated, or when the app cache is full, incompatible audio setting, loose HDMI connection, and so on.
Fixes for Disney Plus Not Working on Chromecast
1. Check Disney Plus Servers
As we all know, Disney Plus is an online service and it depends on its servers to deliver content and services to the users. If you face any problem, the first thing you must try is to check the Disney Plus server status. By using third-party sites, like Downdetector, you can check the current server status of the app, and also, you can detect the issues it encountered. While the server is down, waiting until it gets sorted by the team is the only option you have.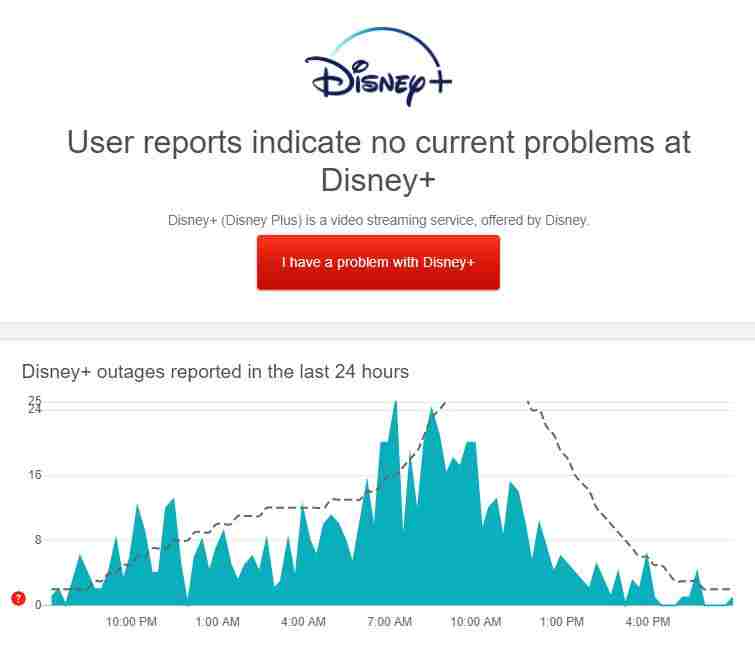 2. Test by Watching Another Show
The TV show or a movie we are currently playing may face several issues or an unexpected problem which make it unavailable at the moment. Most of the on-demand titles in Disney Plus have this issue. Try playing other shows or movies which may help us to fix the problem.
3. Clear Chromecast Cache
If you have an android TV with an inbuilt Chromecast, you can try clearing its cache. Glitches and temporary bugs may cause the app to not work on Chromecast. Here is how to clear the cache on Chromecast built-in TVs.
Open Android TV and click the Menu button. Navigate to Apps and click Show System Apps.
Click Chromecast built-in from the list to open it. Finally, click Clear Cache and Clear Data button.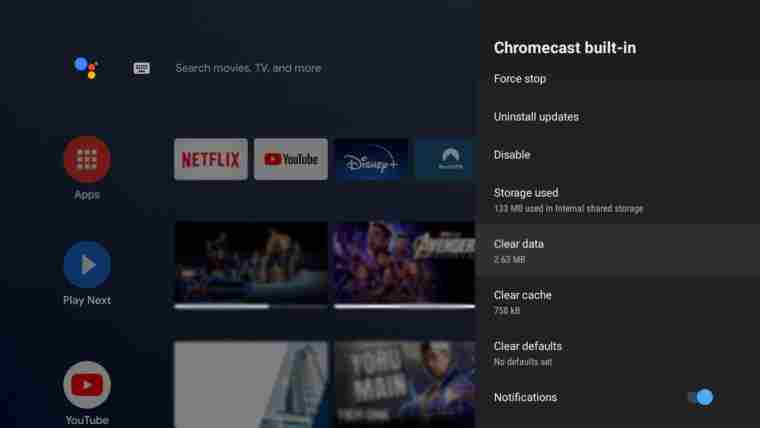 4. Use Browser to Watch Disney Plus
If the Disney Plus app on your smartphone is not working, you can use the browser to cast the Disney Plus. We recommend using Chrome to cast Disney Plus. Log in to your account and watch your favorite show on your TV.
5. Update your Chromecast Device
Sometimes your Chromecast device may have an issue that causes the app not to work. This also indicates that the current version of your device is not compatible with the app. Updating your Chromecast device will fix it. Here's how to update the device
Connect your Chromecast device to your TV. Now, connect it to your Wi-Fi network.
Open the Google Home app. Click More Options beside your device.
Now, click on Settings and select Reboot.
Now, the device will automatically install the latest firmware while restarting.
Once you are done, try casting Disney Plus on your Chromecast to check if the problem is solved.
6. Log out and Log In to your account
You can also try logging out of your Disney Plus account from the device you use to cast. By doing this, account data that could have encountered a temporary error may reset. You can sign out of your Disney Plus account on iOS or Android by following these steps.
Open Disney Plus on your device. To access your profile, tap on your Avatar.
Tap Log Out to complete the process.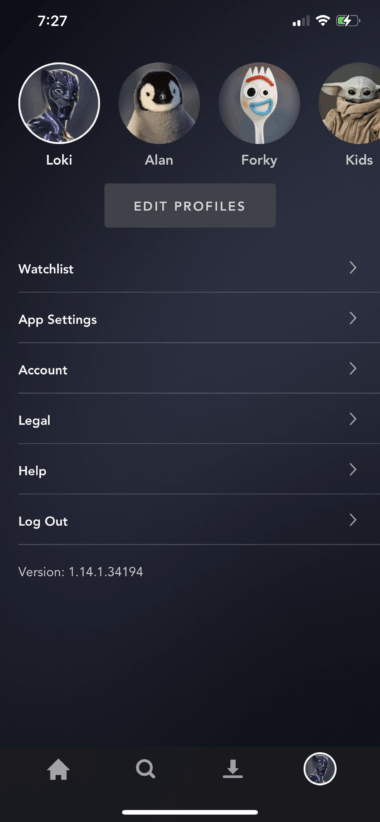 You can sign out of your account on your browser by following these steps
Open the browser you prefer and access to Disney Plus website. Move the cursor to your Avatar to access your profile.
Lastly, click Log Out to sign out from your account.
7. Check and Reset your Internet
As said before, your internet connection also is the reason why the app is not casting to Chromecast.  Usually, the Disney Plus app needs minimum internet bandwidth of 5 Mbps for movies without any interruption and 25 Mbps for 4K UHD titles. Check your internet connection speed and make sure it meets the requirements.
8. Geo-Restrictions
Most of the countries have got the service, but few countries don't. We can use VPN to unlock the content. Only a few VPNs can break the firewall of Disney Plus. Make sure to use the correct one.
9. Reset the Chromecast
If none of the above fixes are working for you, try resetting the Chromecast device to its factory settings. On the Chromecast device, there will be a button next to the micro-USB port. Tap and hold the button to reset the Chromecast.
10. Report the problem to Disney Plus
If you have the same even after the reset, you should report the issue to the Disney Plus help center. Explain your problems while casting and also send a screenshot if possible. They will guide you to an apt solution.
Finding the correct issue and sorting it out lies in our hands. With these tips, you can find the exact issue for the Disney Plus app not working on Chromecast and sort that out. Feel free to share your thoughts in the comments section.
Follow our Facebook and Twitter accounts to get more updates.