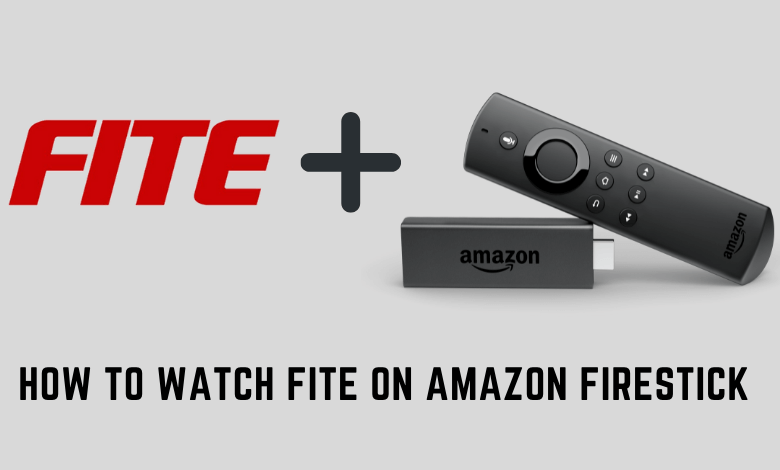 Fite is a video streaming service that allows watching MMA, Boxing, mixed martial arts, Knuckle Mania, and Pro Wrestling events. You can stream all MMA events from Cage wars, UAE warrior, Fury FC, Brave, and so on in HD format. Users with a Fite subscription can enjoy original content from Triller, Ring of Honor, Impact wrestling, and top rank boxing events. Subscribers can stream content on the Fite app either with a TV provider subscription or a Kite subscription. Fite is officially available on the Amazon app store, so it is easy to install and watch Fite on Firestick.
How to Install Fite on Firestick
[1] Turn on your Firestick and connect it to a stable internet connection
[2] Navigate to the search menu and then select it.
[3] Use the on-screen keyboard to search for the Fite app.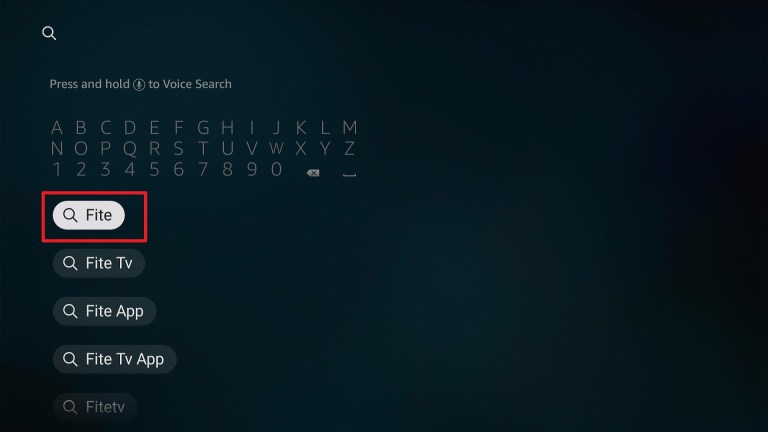 [4] Select the Fite app by clicking its logo.
[5] Click Get or Download to install the Fite app.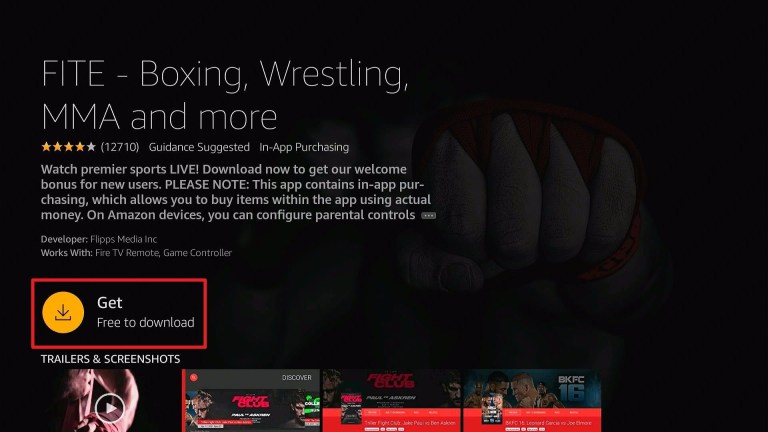 [6] Wait for the app to get installed.
[7] Once the app was installed, click Open to launch the app.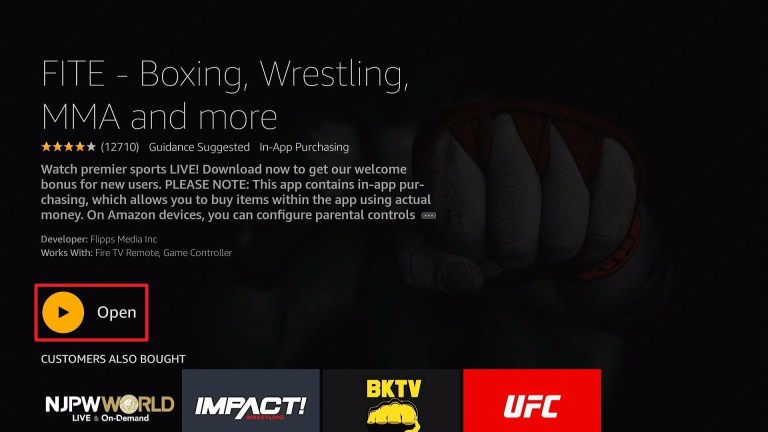 How to Stream Fite on Firestick
[1] Launch the Fite app on Firestick.
[2] Choose any login option from the home page.
Log in with Amazon
Continue with Google
Continue with Facebook
Continue with FITE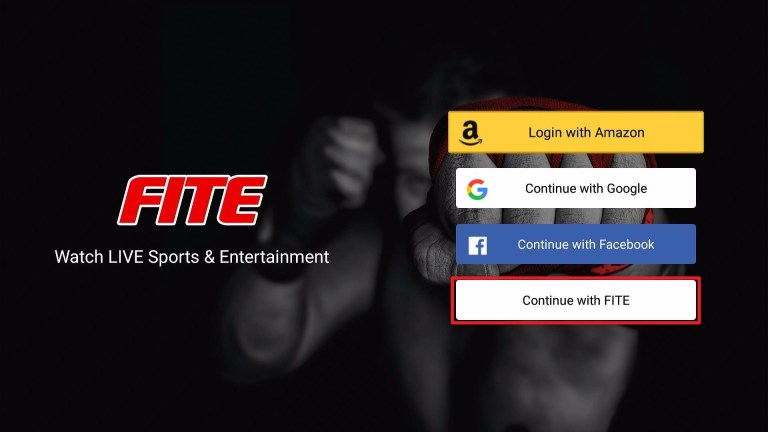 [3] An activation code will display on the TV screen.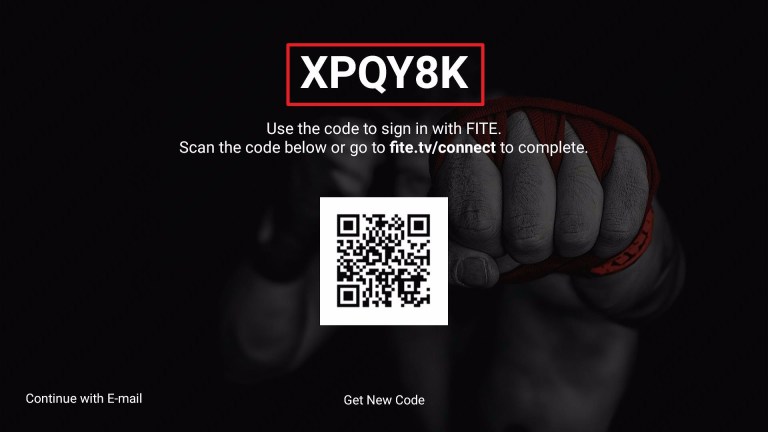 [4] Open the web browser on your PC or mobile and visit fite.tv/connect.
[5] Enter the activation code that appeared on the TV screen.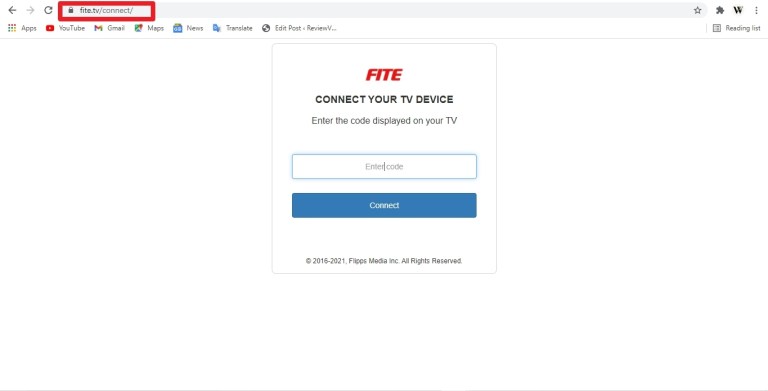 [6] After entering, click the Connect button.
[7] Now, log in to the account on your preferred way.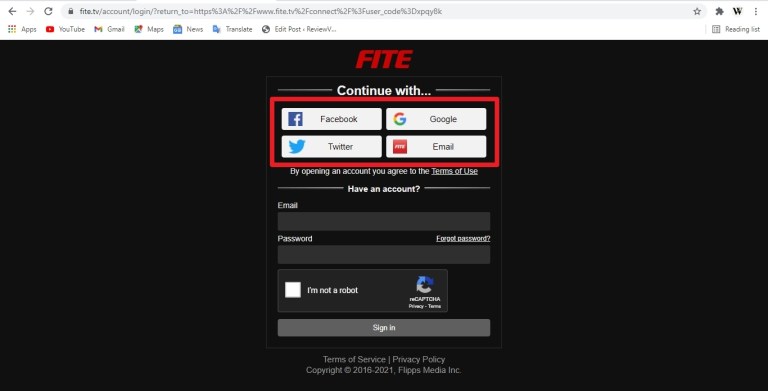 [8] Select the shows and click Save preference.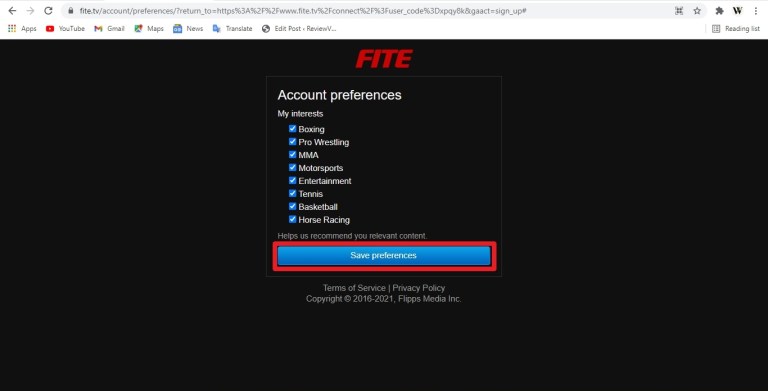 [9] Finally, you can stream the content from the Fite app on your Firestick device.
Alternative Way: Stream Fite Without Cable
Along with the above methods, you can also stream the Fite contents without using the cable. There are some streaming services available on Firestick to stream Fite live and media content. It does not require any cable to stream Fite.
Fite is the best streaming app to explore boxing, wresting, MM, mixed martial arts. If you want to access Fite outside the US, you can always use a VPN service to bypass its geo-restriction. While using the streaming services, you will have the option to watch additional channels.
Use the below comments section to mention the queries related to this guide. Follow our Facebook and Twitter handles to read our guides instantly.
Was this article helpful?