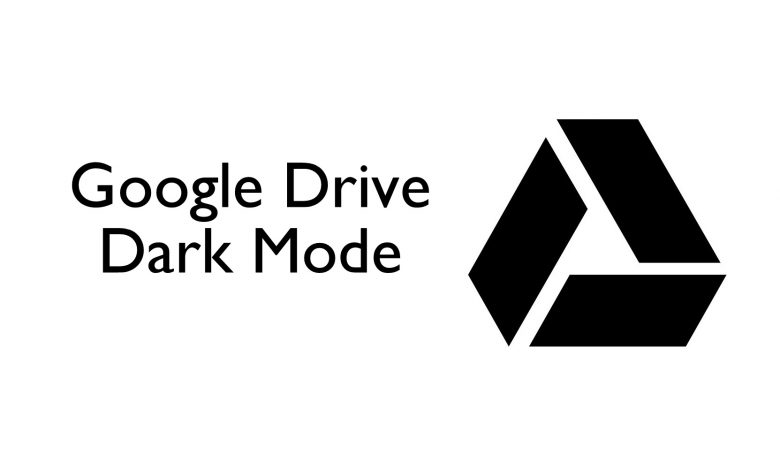 Key Highlights
Android: Hamburger menu → Settings → Choose theme → Dark.
iPhone: Device Settings → Display & Brightness → Dark.
Desktop: You can use the Chrome Flags or Extensions to enable the dark mode.
Google Drive is one of the popular cloud storage platforms preferred by most users for their personal use. With Google Drive, you can upload the files (Like photos, docs, and videos) and easily access them anywhere using the Google account. Like Google Docs, it allows you to collaborate with other people. Like Google Docs and other Google apps, you can easily enable the dark mode on Google Drive to get a better experience. In addition, the dark theme helps you to use Google Drive at night, which reduces your eye strain.
How to Turn On Dark Mode on Google Drive App [Android]
Google Drive Dark theme is available for Android users. You can easily turn on dark mode with the built-in app settings.
(1) Launch the Google Drive app on your device.
(2) Tap the Hamburger menu (three vertical bars) at the top left.


(3) Scroll down and tap Settings from the list.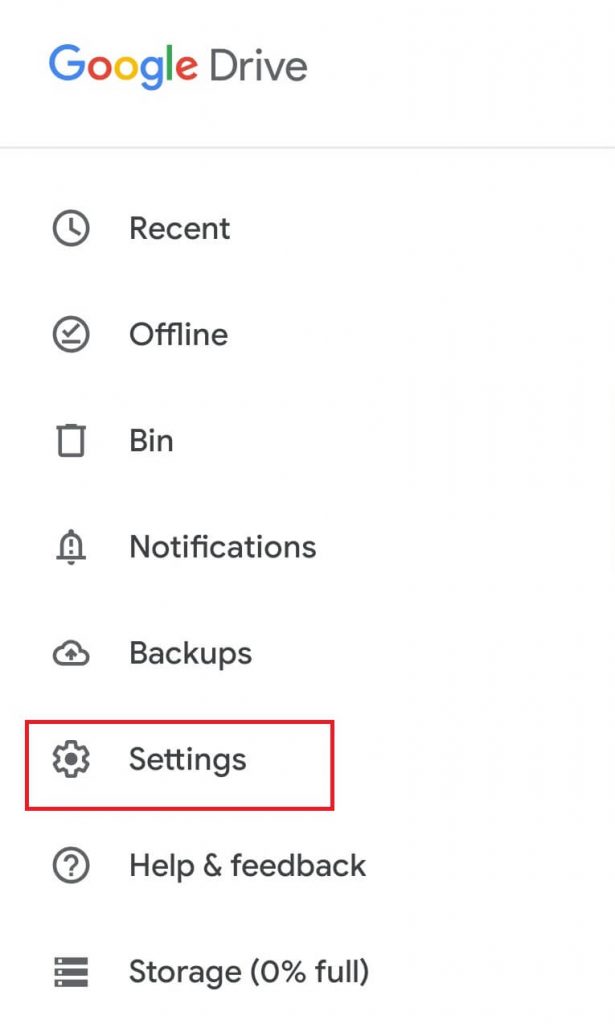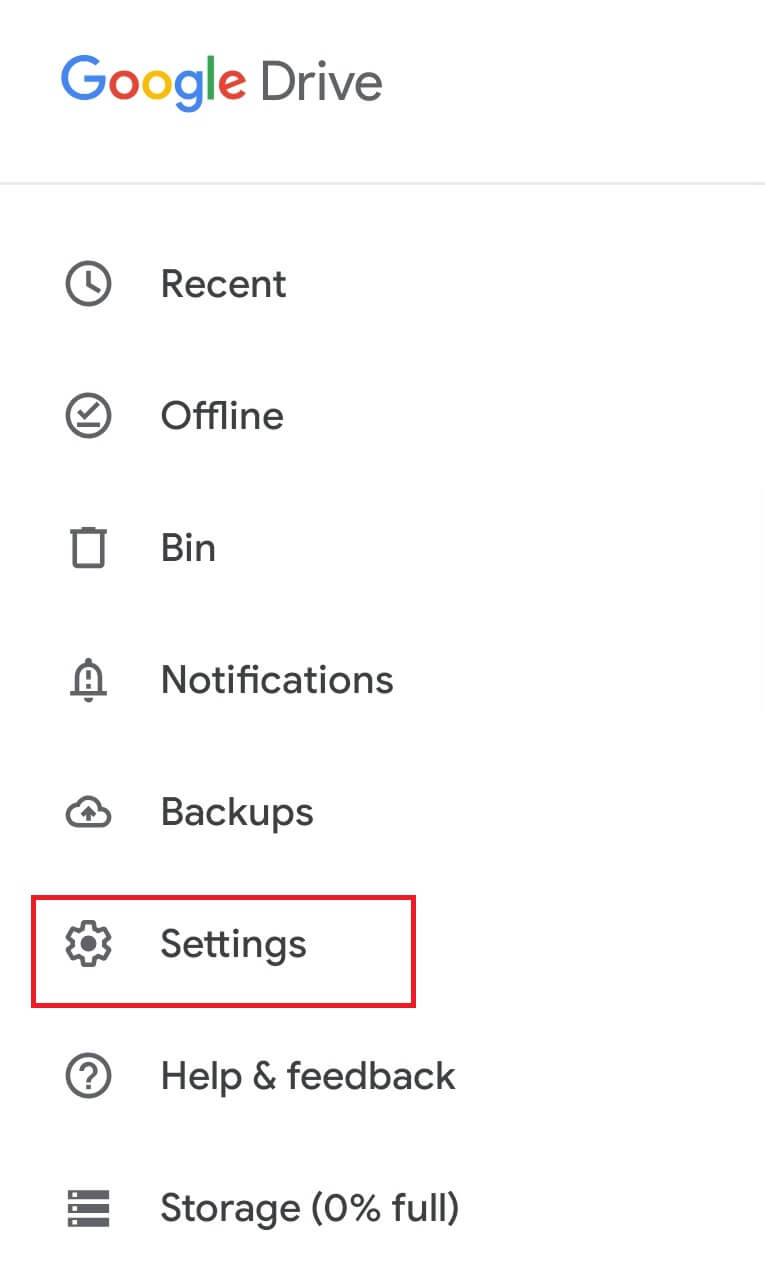 (4) Now, tap Choose Theme under the Themes section. It will display three options: Light, Dark, and System Default.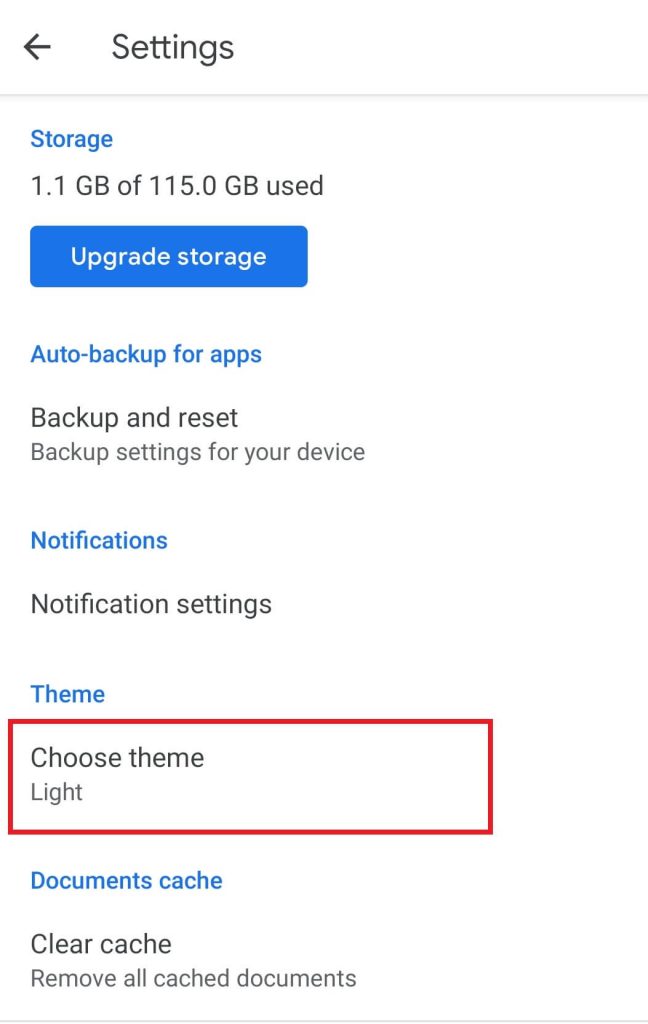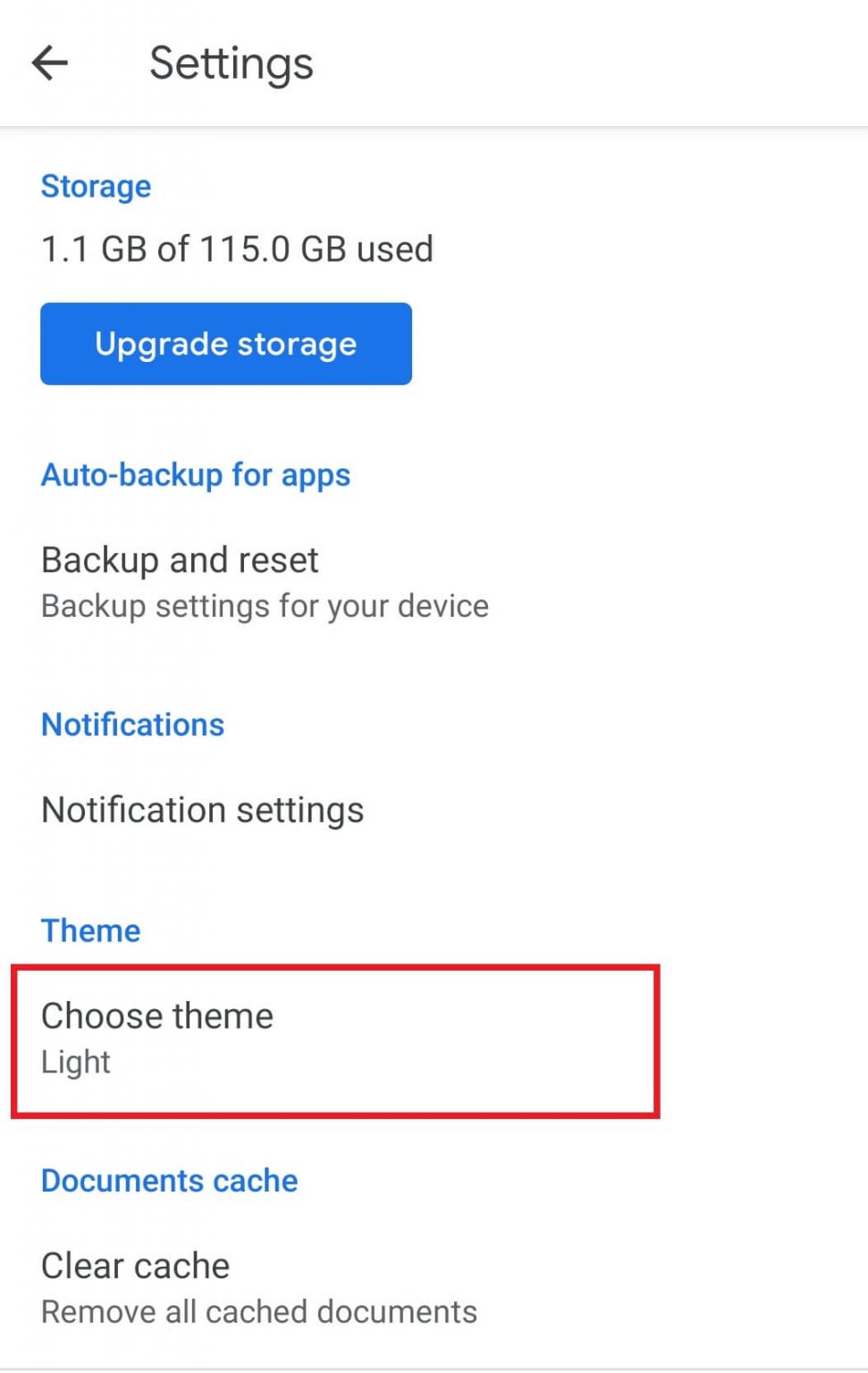 (5) Tap Dark from the prompt to turn your app to dark mode.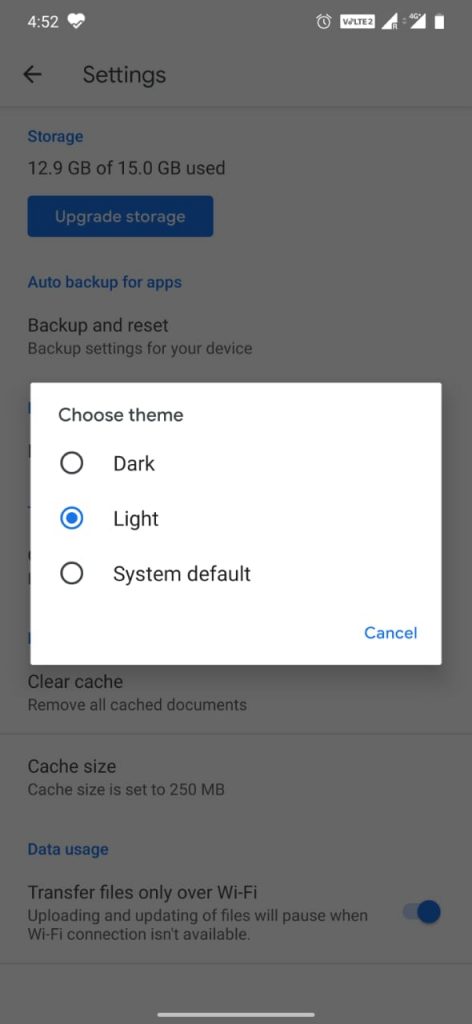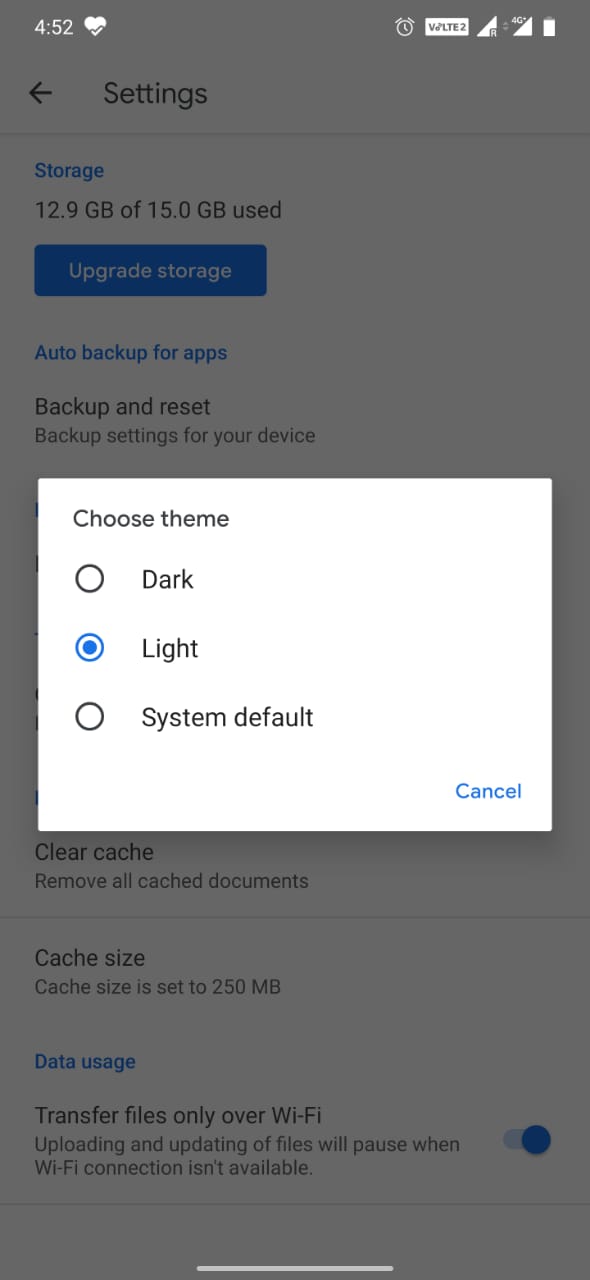 The app will turn into a dark theme.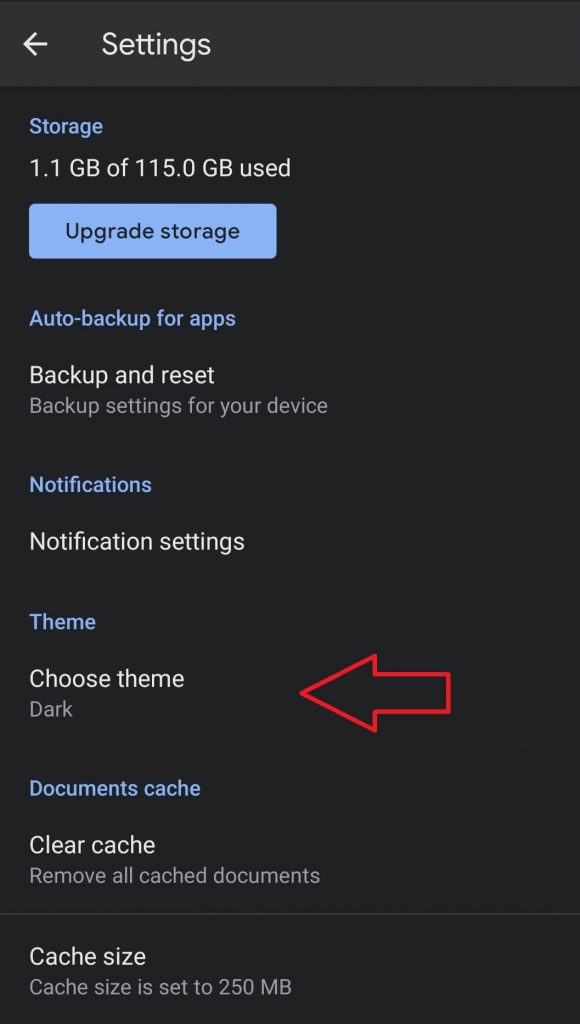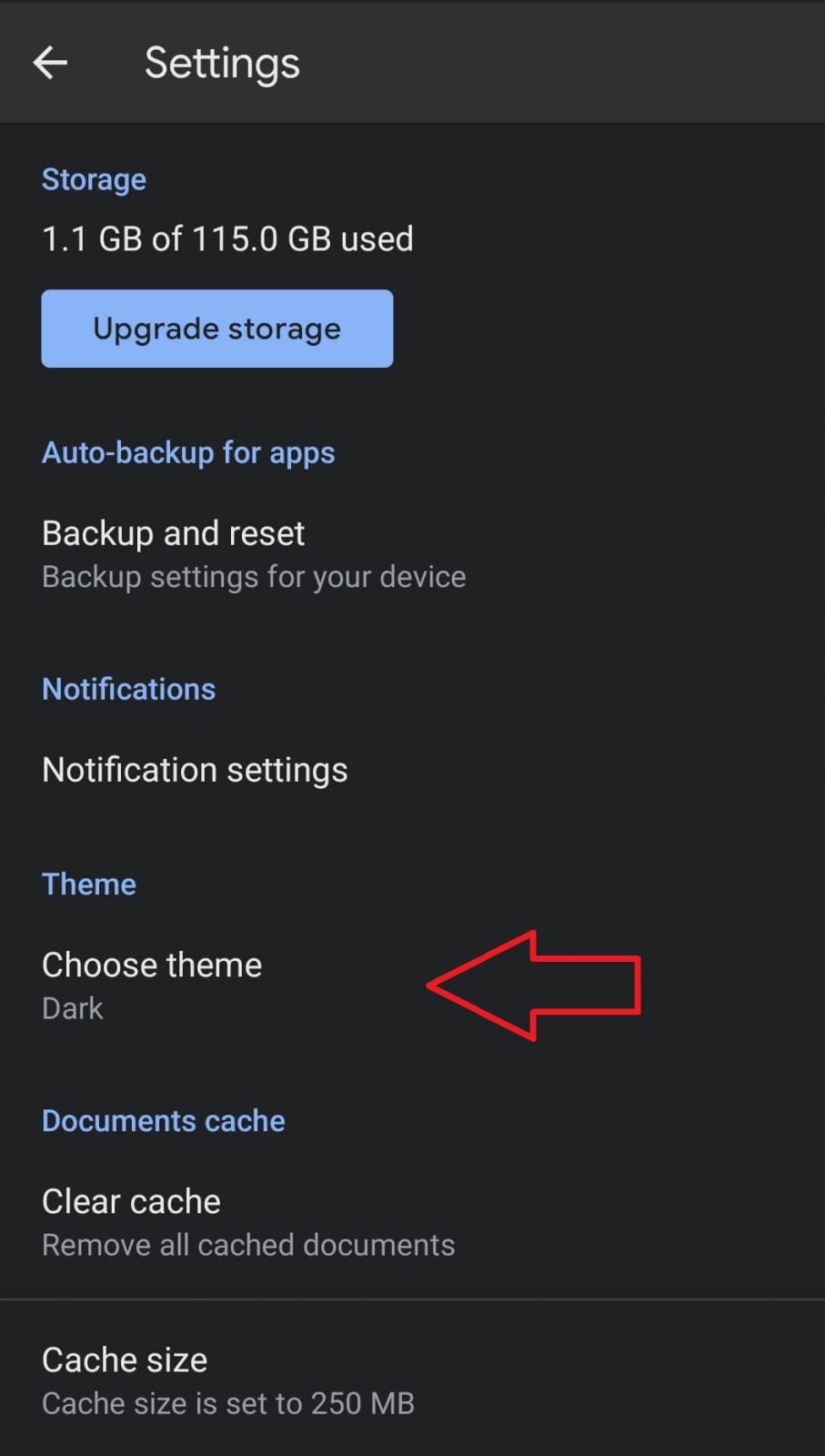 Note: You can also choose System Default to turn on dark mode whenever you turn on dark mode on Android.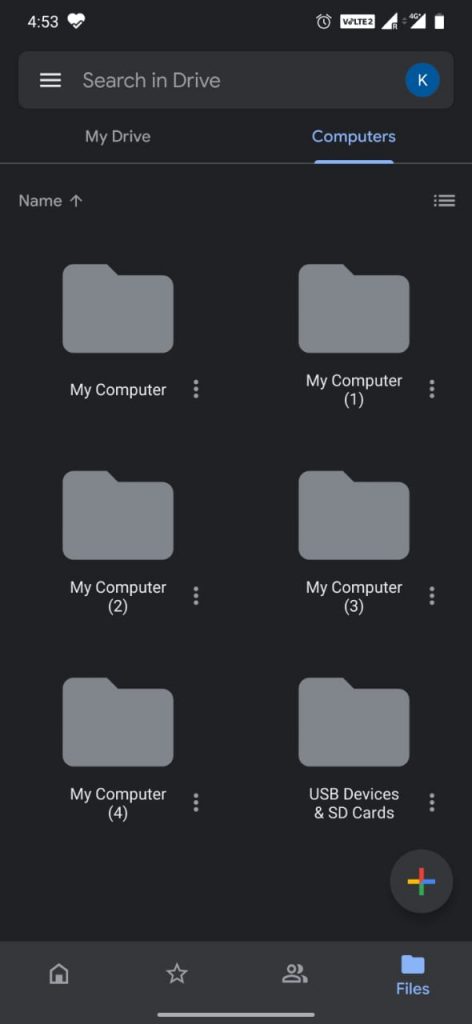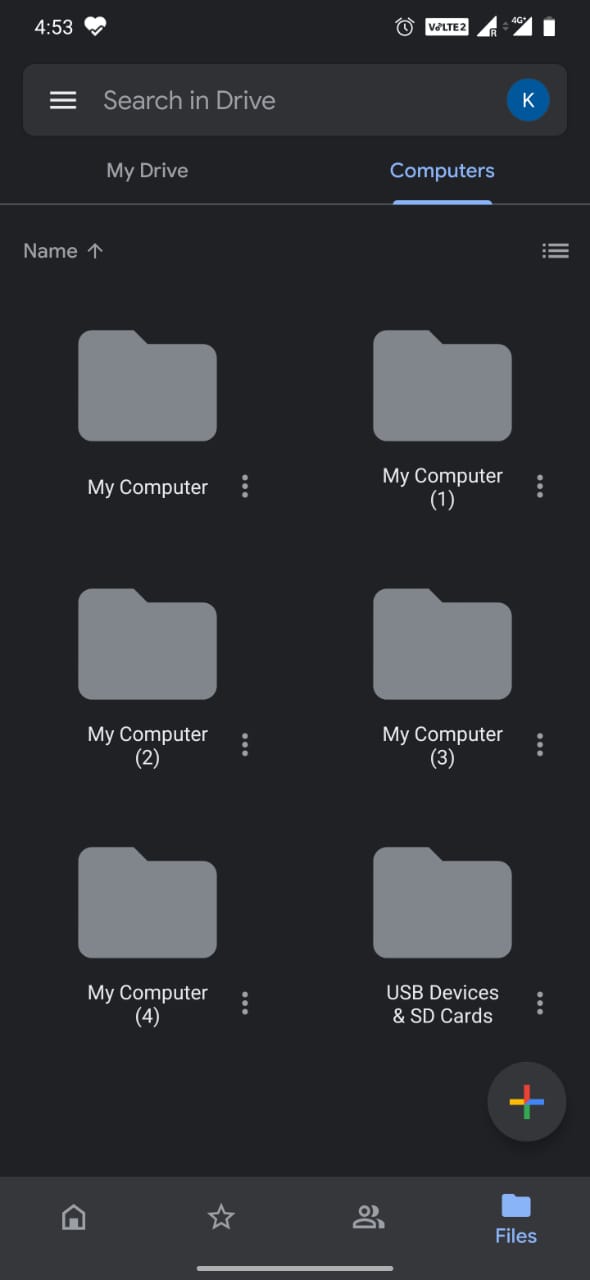 How to Enable Dark Mode on Google Drive App [iPhone]
If you are an iPhone user, you won't get the dark theme in the built-in settings. However, you can use the system settings to enable dark mode.
[1] Unlock your iPhone, and go to Settings.
[2] Under Settings, tap Display & Brightness.
[3] Tap Dark theme under Appearance.
The dark theme will be applied to Google Drive.
How to Get Google Drive Dark Mode on a PC
You can also enable the dark theme on the Chrome browser using the Flags. This method applies to all Windows platforms like 11, 10, 8, and so on. To do so,
(1) Open the Chrome browser and type chrome://flags in the address bar.
(2) In the Search Flags box, type force dark mode or dark mode.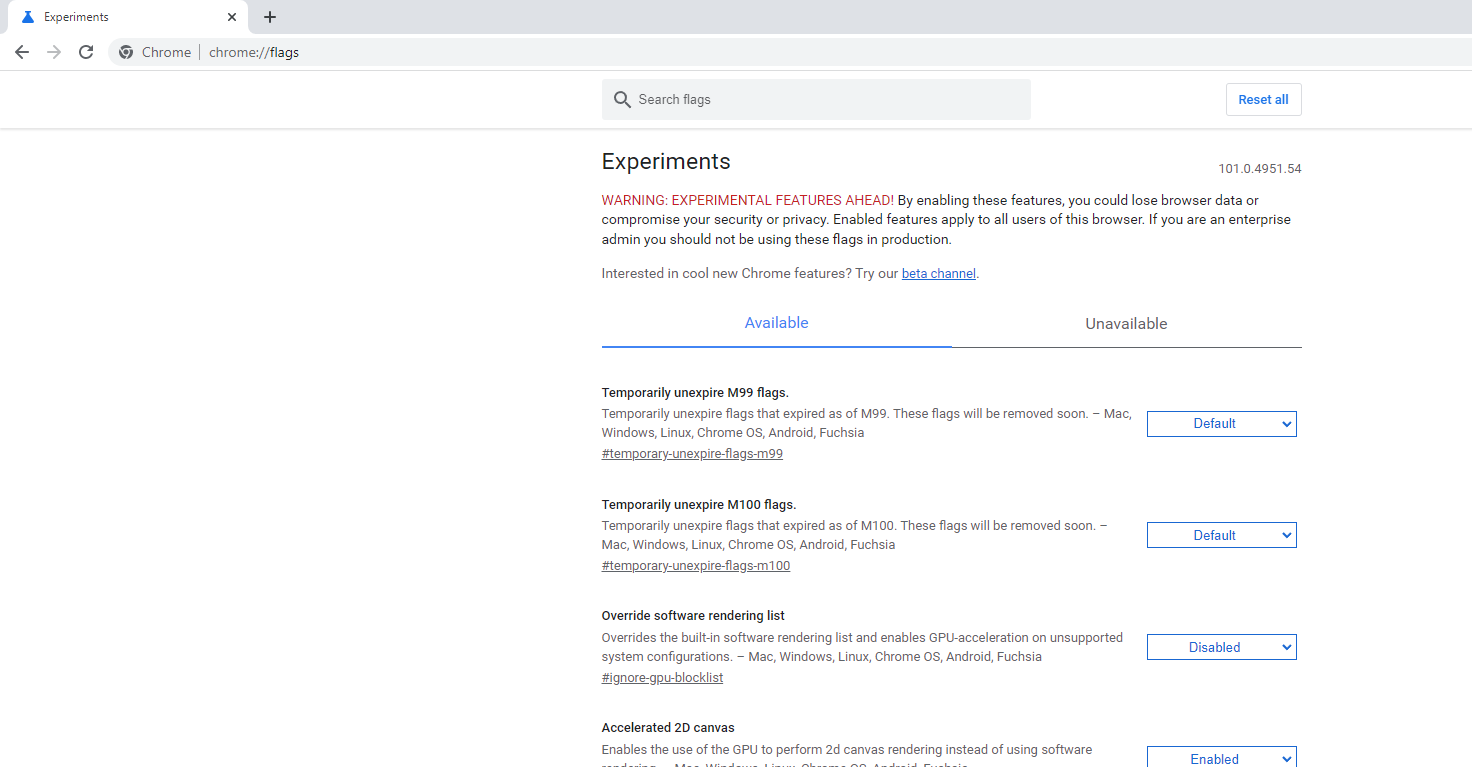 (3) Click the Dark Mode for Web Contents and choose the Enabled option.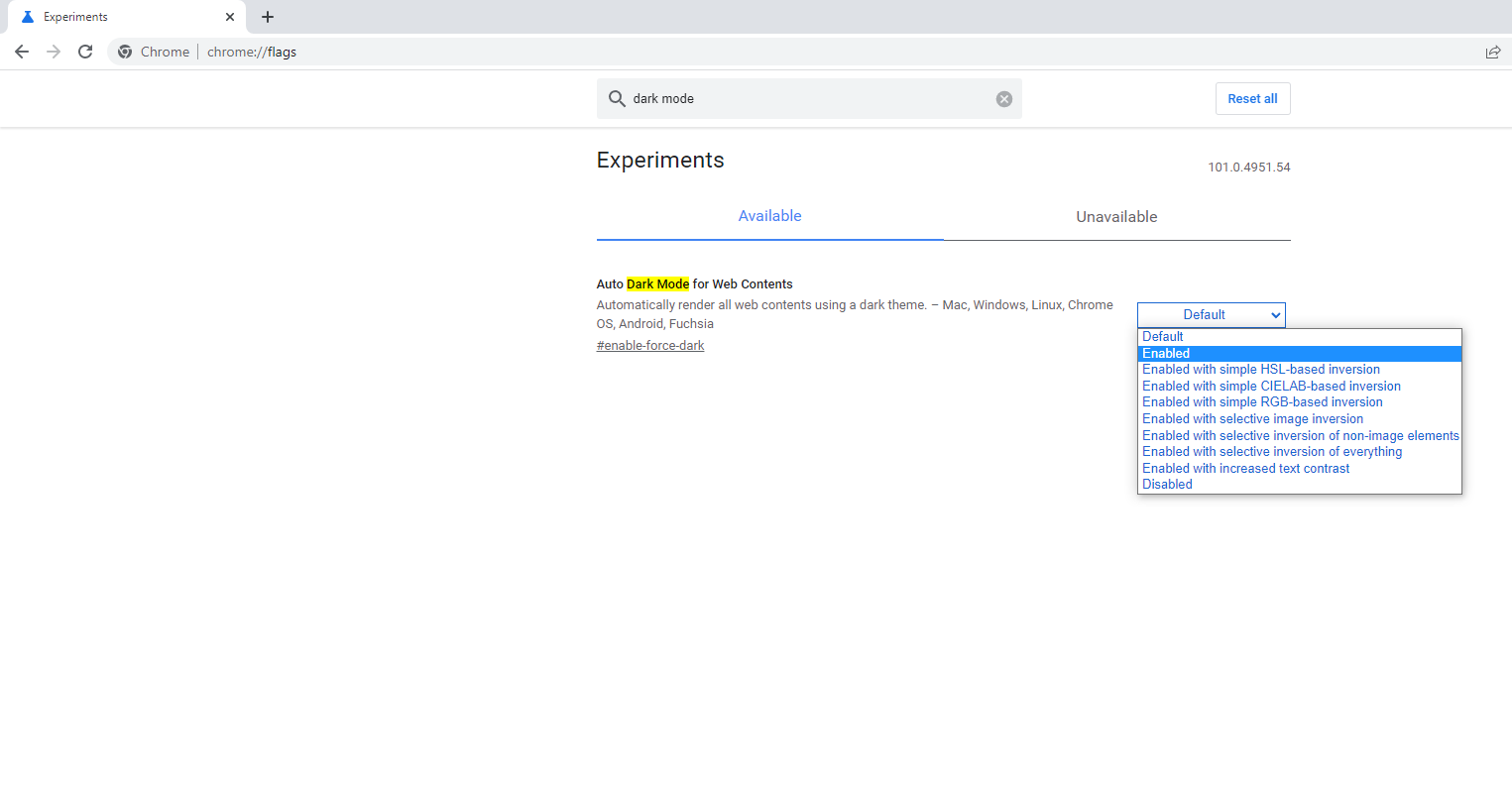 (4) Then, tap the Relaunch button.
(5) After the restart, go to Google Drive webpage on your PC. It will appear in dark mode.
How to Apply Dark Mode Using Extensions [Desktop]
You can enable the dark theme on Google Drive by using browser extensions. You can install any of the below dark extensions recommended by our experts.
Dark Reader
Dark Reader is one of the best open-source dark mode extensions that offers plenty of features. You can switch on the dark mode by a single click and use the desired site in the dark theme. The extension let users to adjust the brightness, contrast, sepia, font settings, and grayscale of the theme.
| PROS | CONS |
| --- | --- |
| More filters. | Changes white fonts to dark. |
| Ad-free extension. | Sometimes you must reload websites to apply the theme. |
Pricing: Free
Supported Browsers: Chrome, Edge, Safari, and Firefox.
Website: https://darkreader.org/
Lunar Reader
Lunar Reader is the must-try extension to enable the dark theme on your Google Drive. It allows users to choose the sites that should run in dark mode. Moreover, you enable the dark theme by using the keyboard shortcuts.
| PROS | CONS |
| --- | --- |
| Users can blacklist and whitelist sites. | Unable to turn on dark theme on a few sites. |
| Allows to schedule the dark theme. | Inverts images to dark. |
Pricing: Free
Supported Browsers: Chrome
Website: https://lunarreader.com/
Midnight Lizard
Midnight Lizard is a unique extension in the dark mode category. Unlike other extensions, it offers filters for background, buttons, text, links, borders, images, and scrollbars. Moreover, you can choose the color scheme and adjust the blue filter intensity.
| PROS | CONS |
| --- | --- |
| Rich filters. | Can't schedule the dark mode. |
| Easily customizable. | Complicated UI. |
Pricing: Free
Supported Browsers: Chrome, Edge, and Firefox.
Website: https://midnight-lizard.org/home
Night Eye Dark Mode
Night Eye is a premium dark mode extension with numerous features. You can enable the dark theme on any website with a single click. The extension comes with a special feature called Local Cache. The feature modifies the page from a light to dark theme quickly without affecting the page speed. To use more exclusive features, you must subscribe to a premium plan.
| PROS | CONS |
| --- | --- |
| Supports more browsers. | High pricing. |
| Ad-free extension. | Can enable the dark theme only on 5 websites (Free version). |
Pricing: Free, $9/year (Can use upto 3 browsers), $14/year (Can use upto 6 browsers), $40 (Purchase license).
Supported Browsers:  Chrome, Firefox, Edge, Safari, Opera, Yandex, UC Browser, Vivaldi, and Brave.
Website: https://nighteye.app/
Frequently Asked Questions
1. Is dark mode better on the eyes?
Using dark mode on smartphones and PCs will reduce eye strain. But, the dark theme in a bright room will affect your eyes. The dark mode is recommended only in low-light situations.
Was this article helpful?