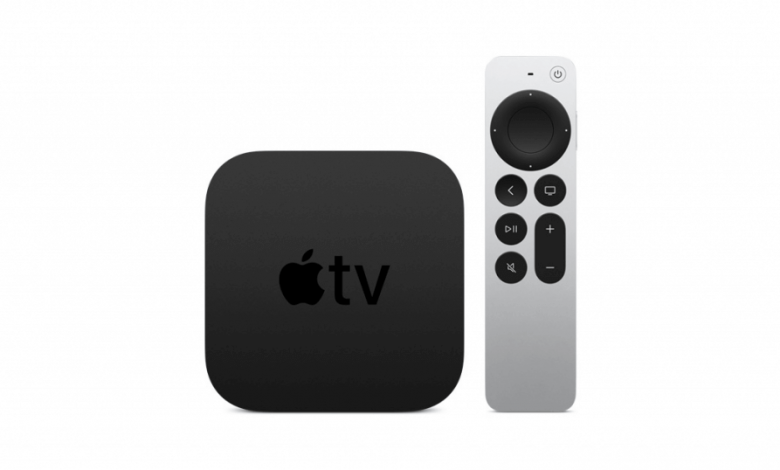 Apple TV is a streaming device like Amazon's Fire TV and Roku. It helps us stream content from all our movie providers and favorite TV. How does Apple TV work? A question often arises in our minds. Let's see how Apple TV work to stream the media content.
Actually, it is not a TV. It is a tiny-sized plastic box that connects to our TV via the HDMI port. By connecting to a WiFi network, it streams all the required video content. Like other streaming devices, it comes with a remote control to manage the device. One of the main advantages of the Apple TV is that it has a simple interface so that anyone can navigate easily. Current, only two models of Apple TV (4K and HD) are available on the market.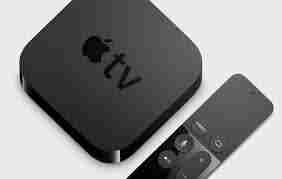 Getting Started With Apple TV
The process of setting up the Apple TV is just the same as setting up any streaming device.
Connect Apple TV to the HDMI port of your TV. Switch on your TV and select the HDMI as the input source.
Connect your Apple TV to a WiFi connection and set up the device with an Apple account.
Install the app that you want and stream the required content.
How Does Apple TV Work
Apple TV streams over our internet connection just like any other streaming service. Once you connect the device to the TV through the HDMI port, it will automatically take you to the setting up process. It comes inbuilt with major apps like Amazon Prime, Hulu, HBO Max, Netflix, etc. Additionally, you can install plenty of apps from the App Store.
Users can control it with a special TV remote provided. The remote control comes with a touchpad for navigation and Siri voice assistant.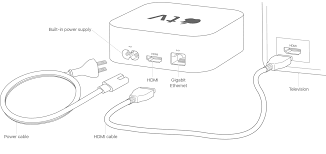 Does Apple TV Work With HomeKit
By giving access to Siri, it can become a base station for HomeKit. The remote includes a Siri button, which allows you to control your device by voice. You can also give commands just like how you deal with iPhone Siri. The HomeKit works as a headquarters for our smart home. You can also use HomeKit to control smart appliances like thermostats or lights. If you are away from home, you can still use your iPhone to communicate with your TV.
Apple TV Models
Apple TV 4K
It is a flagship model. It comes with an A12 Bionic chip processor. It supports streaming 4K and HDR videos from different platforms.
Apple TV (Fourth Generation)
This model has an A8 processor and supports 1080p HD video. The processor is the same as iPhone 6. Even if you do not have a television that supports 4K and HDR, this model has the ability to upgrade your Television in the future. It can also double the speed of the processor and quadruples the speed of graphics.
Apple TV (3rd Generation)
This model is no longer available. It can stream video without the processing power. Unlike the higher models, it doesn't have access to App Store. It would be better if you want to invest in Roku or Amazon Fire TV.
How to Delete Apps on Apple TV
There are two methods to remove apps from Apple TV.
Highlight the app, click and hold the touch pad on your remote > click the Play/Pause button > Delete the app.
Navigate to Settings > General > Manage Storage > Select app to delete > choose Delete.
Apple TV's Killer Features
4K Upgrade of Older Library Titles
One of the best features of Apple TV is 4K upgrade on video content bought and rented through iTunes. Your device will automatically play the pre-existing library of iTunes which you have been buying for years, that too in a best image quality. You don't have to spend money on DVDs. Also, there is no need to switch over to BlueRay as this free upgrade is a blessing for us.
Voice Remote with Siri
As we have already seen, we can control Apple TV with a voice or touch remote. All you need to do is to give suggestions or requests to Siri and it will take over the job. Many of us use Siri as a playing medium, but it is a personal assistant with some privacy.

iOS Controls
Both iPhone and iPad support controlling Apple TV as it has built-in features. But they must be connected to the same network. It will come in handy when you have lost the Apple TV remote.
Final Verdict
Apple TV is a great device for those who want tons of media content on their TV that doesn't have access to an internet connection. The Apple TV HD model costs $149, and the 4K model costs $179 for 32GB & $199 for 64GB. Select the model you want and convert your non-smart TV into a Smart TV one by accessing tons of apps and media content.
Was this article helpful?