Among streaming services, Hulu is the one service that tops everyone's list. It has a rich portfolio of on-demand content. It also has 75+ live channels to stream on your device. In addition to that, there are add-ons available, and the subscribers can add premium channels like SHOWTIME, HBO, Cinemax, Starz, and ESPN+ to their Hulu subscription package.
SHOWTIME on Hulu
Initially, you can add SHOWTIME as an add-on to your Hulu subscription for 1 week free trial. Once the trial ends, you need to pay the additional cost of $10.99/month to stream the SHOWTIME content like original series, star-studded movies, documentaries, sports, and much more on your Hulu app. Some of the remarkable shows on SHOWTIME are Shameless, The Florida Project, Homeland, Twin Peaks, Penny Dreadful, The Farewell, First Cow, Green Room, and much more.
Hulu Subscription Plans & Cost
Basic Hulu (with ads) – $6.99/month or $69.99/year
Hulu (no ads) – $12.99/month
Hulu (with Ads) + Live TV – $69.99/month (includes Disney+ and ESPN+)
Hulu (no ads) + Live TV – $75.99/month (includes Disney+ and ESPN+)
You can cancel the Hulu subscription at any time without any cancellation charges.
How to Add SHOWTIME to Hulu
[1] Visit hulu.com with the help of a web browser on your smartphone or PC.
[2] Login to your account by entering the necessary credentials.
[3] After logging in, click your Hulu username and choose Account.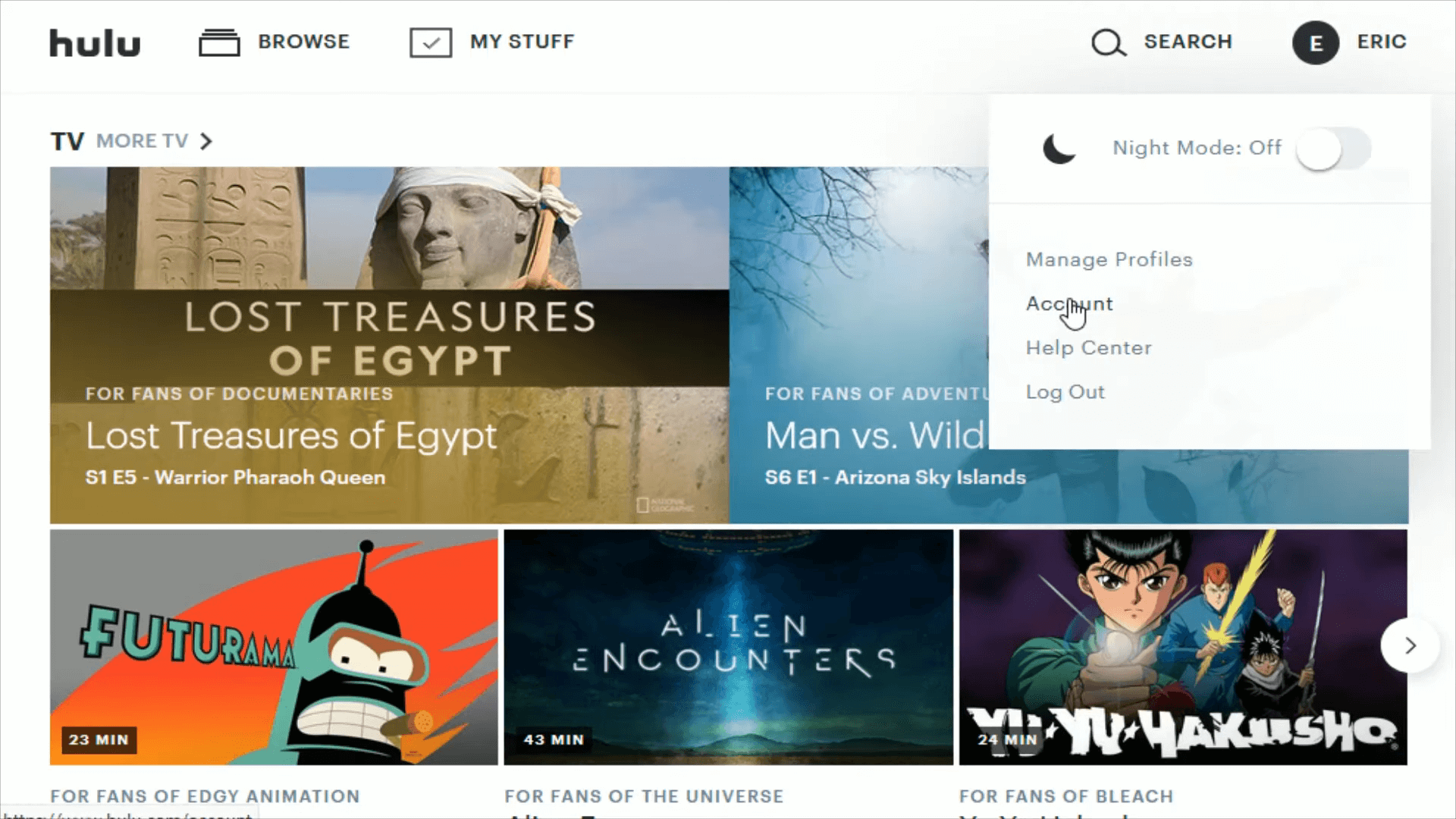 [4] Scroll down to the Add-Ons section and choose MANAGE ADD-ONS.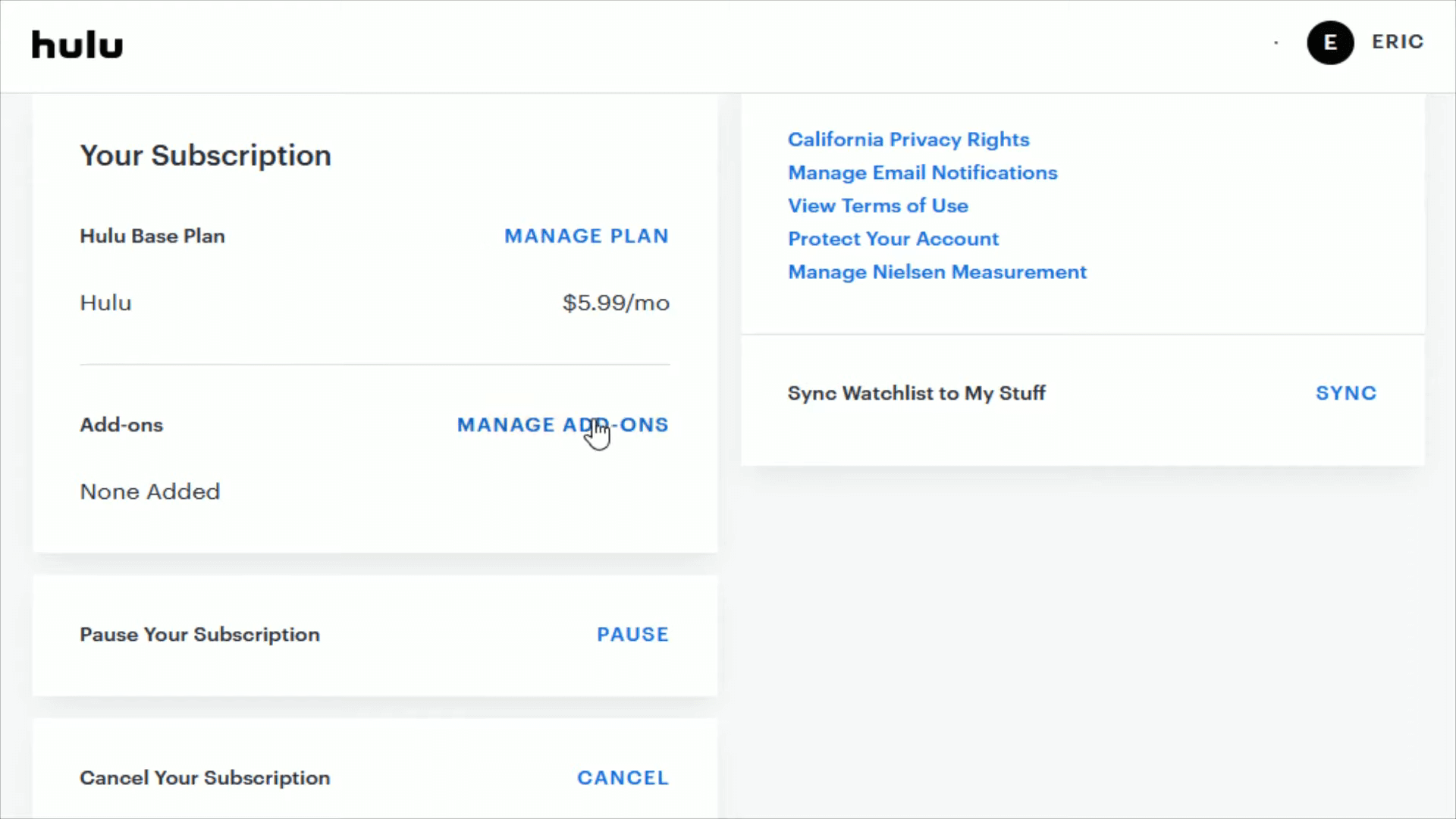 [5] Find SHOWTIME and tap the + symbol located next to it.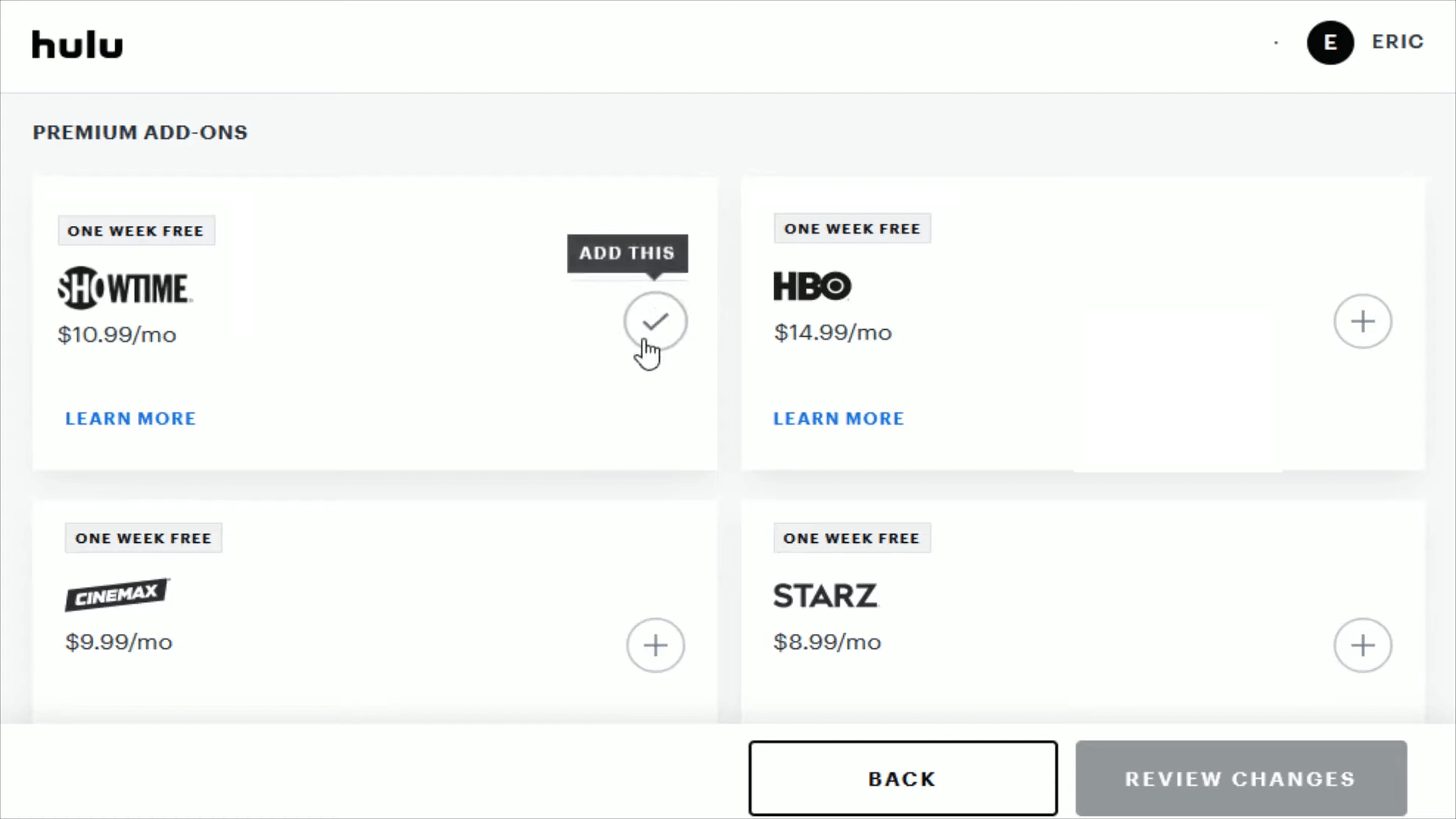 [6] Scroll down to the bottom and click on the SUBMIT option.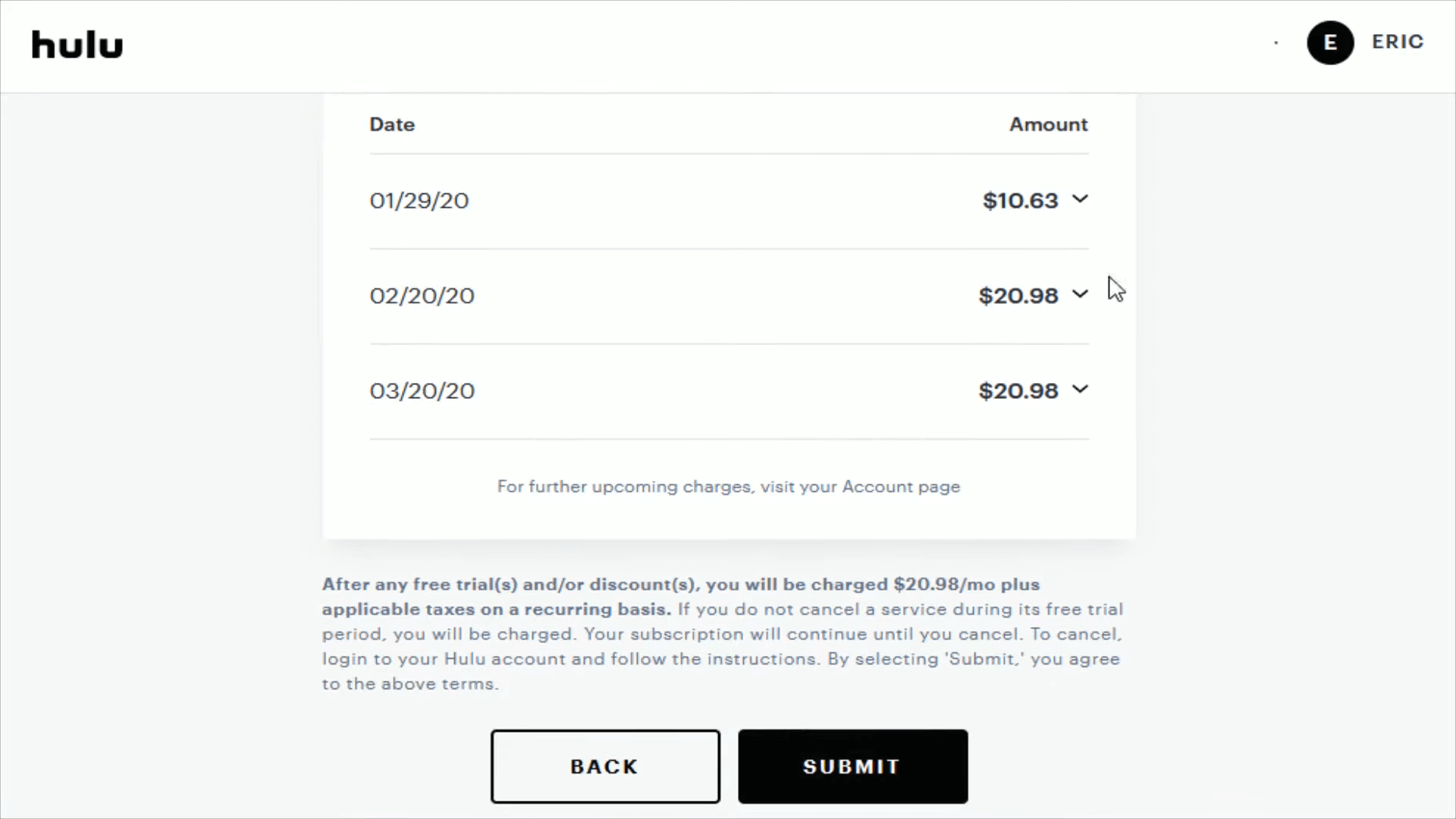 [7] That's it. SHOWTIME has been added successfully, and now you can enjoy streaming the SHOWTIME content on your TV screen.
Tips! Watch Hulu with your friends and family from a different location by hosting Hulu Watch Party.
Frequently Asked Questions
How much does it cost to add SHOWTIME to Hulu?
SHOWTIME costs $10.99 per month, and you will also get a 7-day free trial while adding it for the first time.
Is SHOWTIME on Hulu free for students?
No. For the student account, the SHOWTIME add-on costs slightly lesser than the original price. It costs just $4.99/month.
How do I cancel Hulu add-ons?
Open the Hulu app and select your Profile icon. Next to that, select Account >> subscription >> Click Manage Add-Ons. Tap on the X icon and click Review changes to confirm deleting the add-ons.
Was this article helpful?