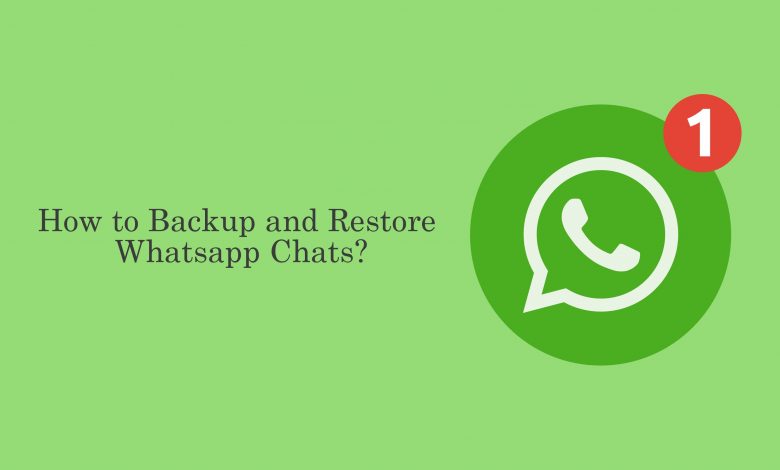 WhatsApp is one of the best communication tools available. It allows you to chat with your friends and make video and voice calls as well. You can send photos, videos, documents, contacts and even share locations on WhatsApp. It allows you to create a group to chat with everyone. As Whatsapp has plenty of features, people started using it over other chat apps. If you are changing your phone or formatting it, it is better to take a backup copy of your Whatsapp conversations. Whatsapp allows you to take a backup of your chats easily. You can also restore all your Whatsapp data on your new phone or the formatted one.
How to Backup WhatsApp Chats on Android?
(1) Open Whatsapp on your Android smartphone or tablet.
(2) Click on the three-dotted menu icon located at the top right of the app screen.

(3) Tap on the Settings option.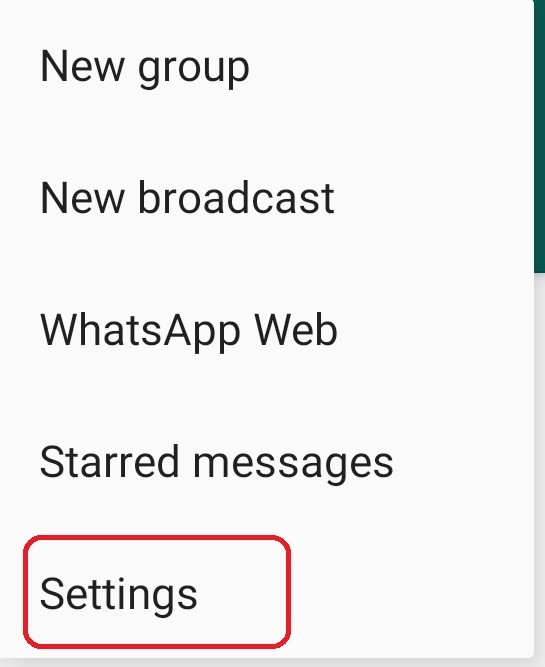 (4) Under settings, click on the "Chat" option.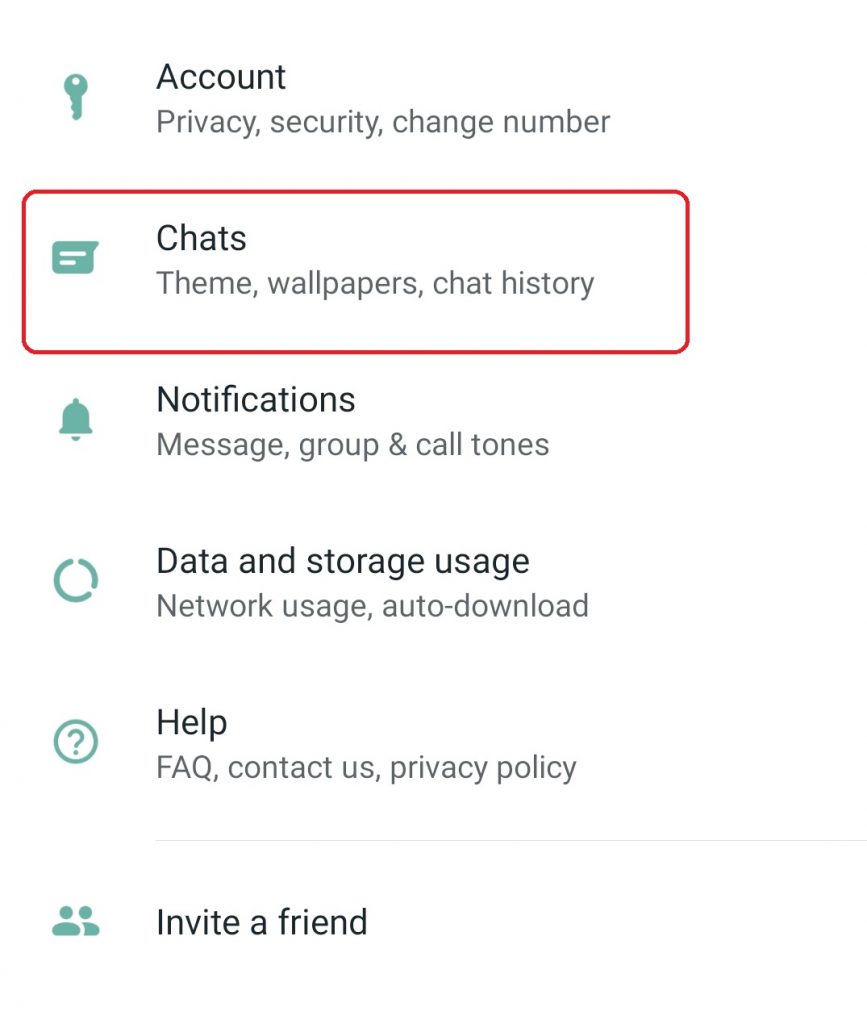 (5) You will find the "Chat backup" option under this section. Click on that.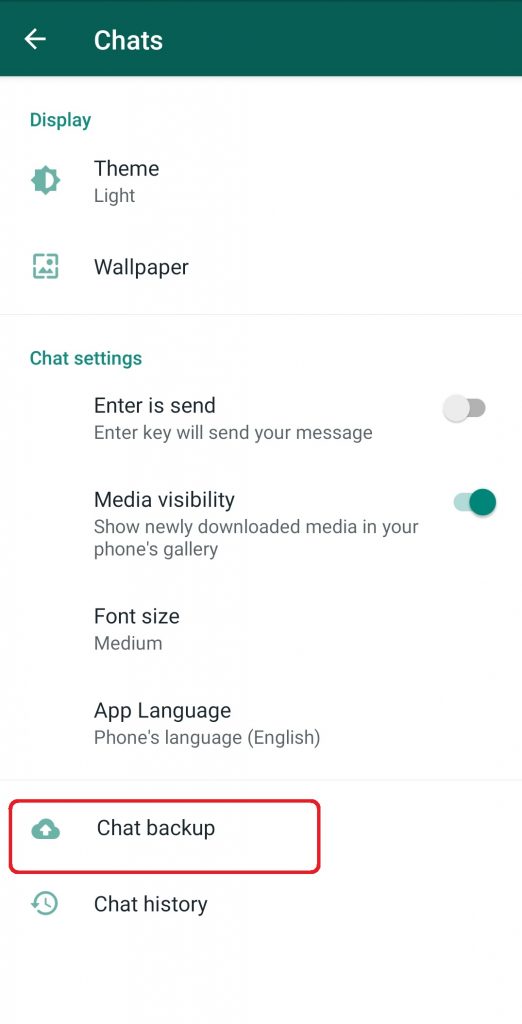 (6) On the Chat backup screen, tap on the Back up to Google Drive option.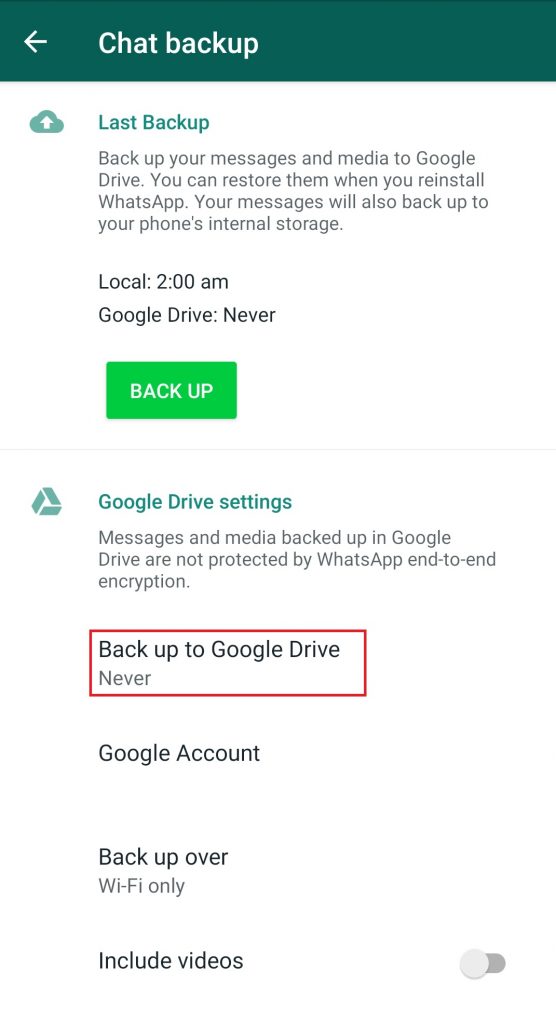 (7) Then select the backup time period (daily, weekly or monthly).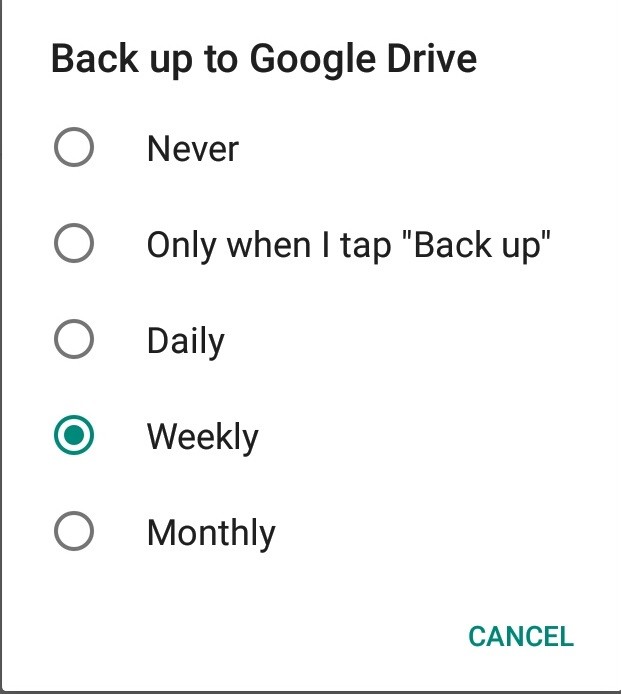 (8) Next, choose your Google Account on which you want to backup your Whatsapp chats.
Note: Other than chats, you can also backup all your Whatsapp videos by enabling "Include video" option.
How to Backup WhatsApp Chats on iPhone?
Like Google Drive on Android, you have to use iCloud on iPhone to backup your chats.
(1) Open the WhatsApp app on your iPhone.
(2) Tap on the Settings option at the bottom right corner of the screen.
(3) Under Settings, tap on the "Chats" option.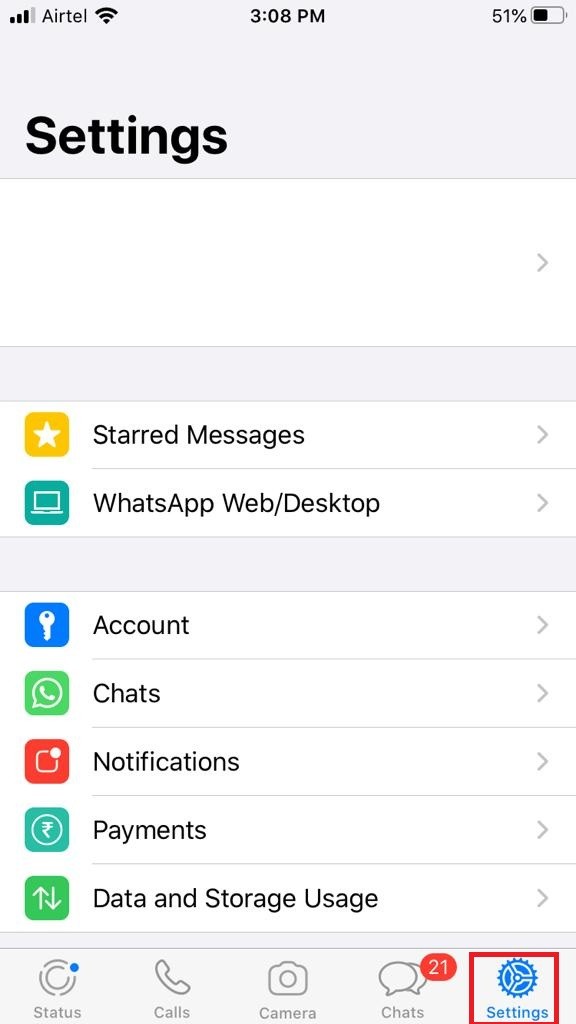 (4) Next tap Chat Backup option.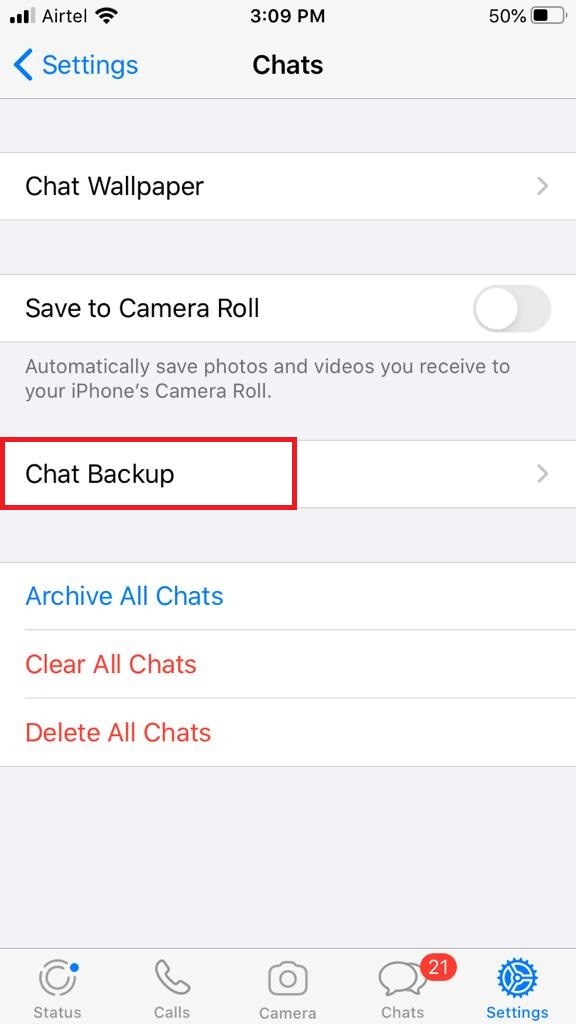 (5) Select Backup Now option to manually back up your chats to iCloud.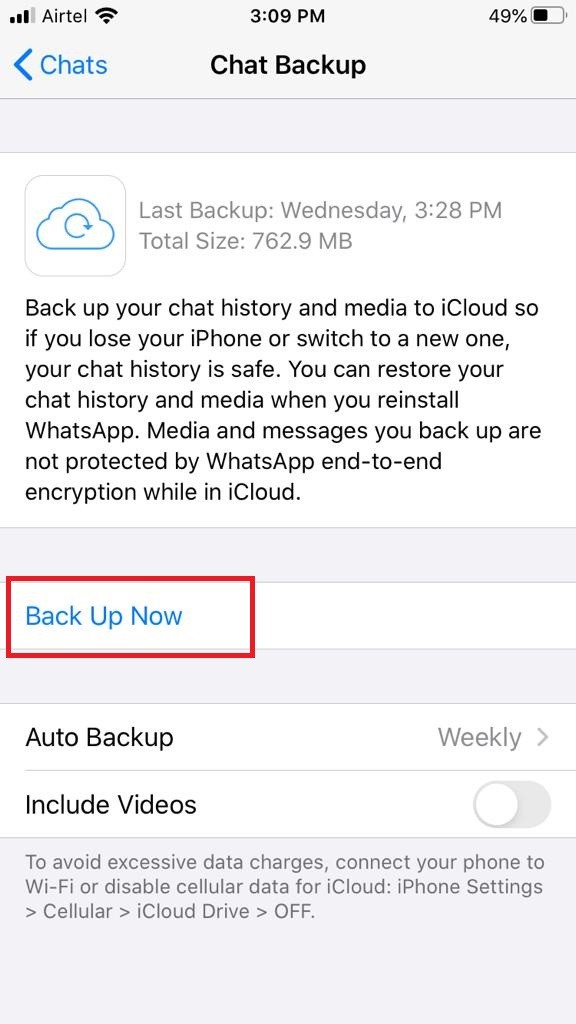 (6) Other than that, you can also select the Auto Backup option and choose the time period to back up your data.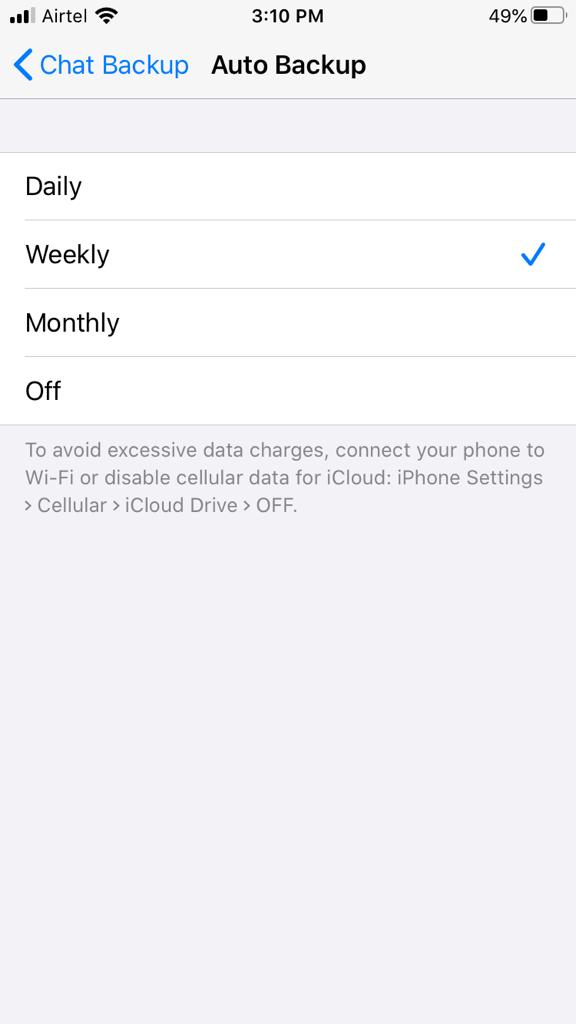 Now all your WhatsApp chats will backup to iCloud automatically. If you want to backup WhatsApp Media to iCloud then, turn on Include videos option.
How to Restore WhatsApp Backup on Android and iPhone?
If you bought a new iPhone or Android device and looking to restore all the backup chats, then follow the steps below:
(1) Install WhatsApp from Google Play Store or Apple App Store.
(2) Open the WhatsApp app and tap on "Agree and continue" from the welcome page.
(3) Now choose the country code and enter your phone number for verification, then click Next.
(4) Click on the OK button once your phone number is verified.
(5) On the next screen, tap the "Continue" option to restore your WhatsApp Back up from Google Drive or iCloud.
(6) Next tap Restore.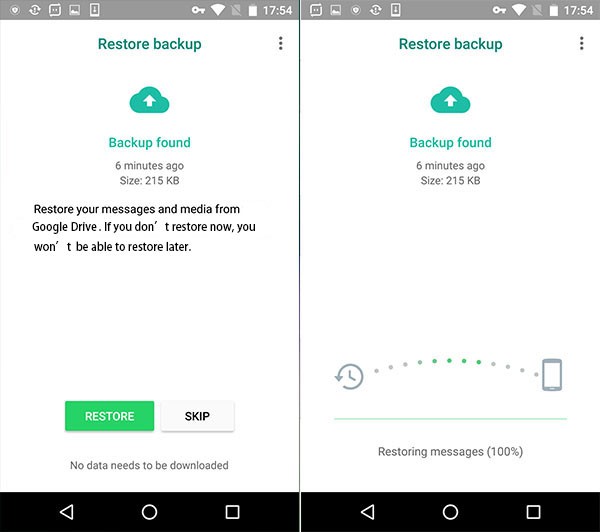 (7) Once the WhatsApp chats are restored, enter your Name and click Next.
Our Opinion
By following the above methods, you can backup and restore your chats on Android and iPhone. With this feature, you can read all the old conversations on your new device. The backup will get deleted until you delete it manually. If you don't wish to backup your chats, then you can choose the "Never" option.
If you have any queries, then tell us about it in the comments section. Follow our page on Facebook and Twitter for regular updates.
Was this article helpful?