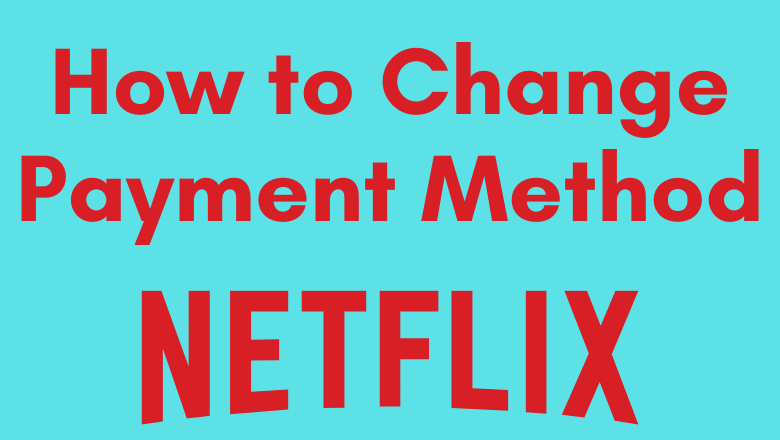 Netflix is the leading OTT platform that streams unlimited content such as movies, TV shows, series, documentaries, and more. As it is a subscription-based service, you need to renew your monthly subscription to continue accessing the application. However, if you wish to change your payment method on Netflix, you can change it anytime. You can alter the payment method within a few minutes on Netflix.
Tips! You can unlock other country libraries by changing the region on Netflix.
How to Change Payment Method on Netflix [Using Browser]
[1] Open any web browser and go to the official site of Netflix (https://www.netflix.com/).
[2] Using your account credentials, log in to your account.
[3] Click on the Profile icon in the upper right corner.
[4] In the drop-down, click on Account.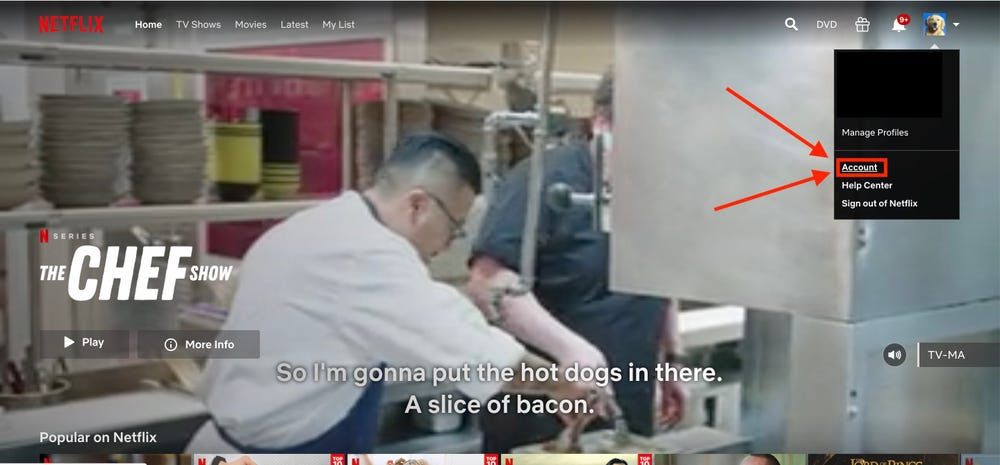 [5] Click on Manage Payment Info in the Membership & Billing section.
[6] Click on Edit to alter the current card details. Finally, click Save.
[7] Netflix allows users to add a backup payment for their accounts. To add, click on Add Payment Method.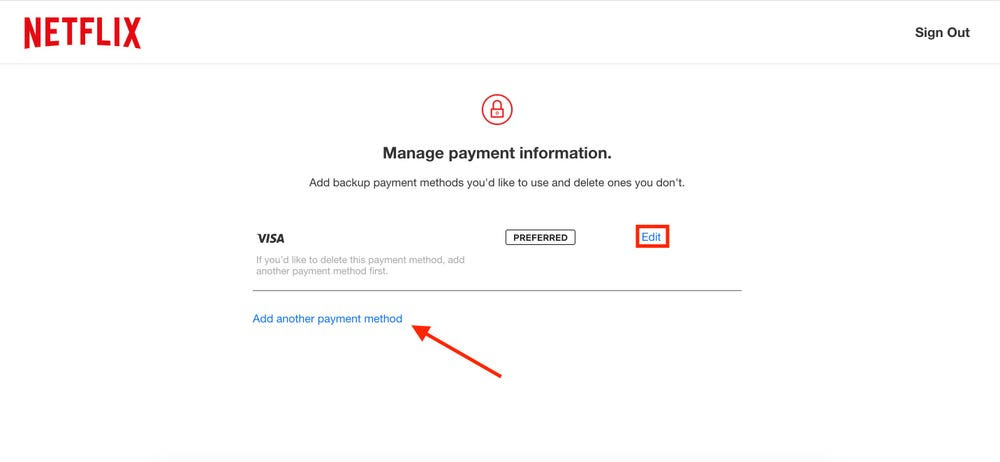 [8] Now, choose either a Credit or Debit card, PayPal, or Redeem a gift code or special offer code option.
[9] Enter your payment details, which will direct you to the Manage Payment Info page.
[10] Click on Make Preferred option to make it your preferred billing method.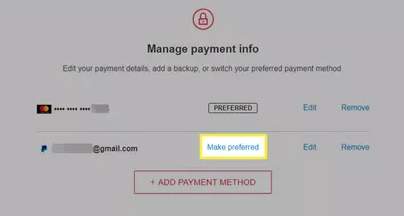 When you are about to pay the subscription to your Netflix account, you can pay by using the newly added payment method.
Tips! If you are using a smart TV based on Android, you can install Netflix on Android TV and start watching movies, web series, documentaries, etc.
How to Change Payment Method on Netflix [Mobile App]
If you don't have the app, install Netflix on your smartphone from the Google Play Store and App Store.
[1]After installing, launch the Netflix app on your smartphone and log in to your account.
[2] Tap the three horizontal lines icon and select the Account option.
[3] Scroll down and tap on Update Payment Info.
[4] Next, tap on Payment Method and choose the Credit, Debit Card, or PayPal option.
[5] After choosing, fill the required field with your payment details and tap on Update Payment.
[6] Done! The payment method will change successfully for your Netflix account.
Tips! If you are not interested in maintaining your Netflix account, you can cancel your subscription on Netflix anytime.
Frequently Asked Questions
1. What type of payment methods are accepted by Netflix?
You can make payments using Visa, MasterCard, American Express, Discover, Netflix Gift Cards, PayPal, and Partner payments such as T-Mobile packages, Cox, Comcast, etc.
2. What to do when my payment is declined on Netflix?
First, check your internet connection, as it needs to be stable. Also, log in to your Netflix account and check whether the entered payment info is correct. If you can't make payments even after correcting the details, try making the payment by an alternate method.
Was this article helpful?