Key Highlights
Delete Cameo: Open Snapchat → Profile picture → Settings icon → Cameos → Clear My Cameos Selfie → Clear.
Cameo is one of the interesting features you can use to make the conversation more fun. Cameo is nothing but funny clips or reactions created with your face. If you want to change your face on Snapchat Cameo, you need to delete the existing one before adding the new one. Ensure that you have enabled camera access for Snapchat before taking the selfie.
What is Snapchat Cameo?
Snapchat Cameos are animated stickers, GIFs, memes, and videos created with your selfie picture. Snapchat Cameo is similar to Bitmoji Avatars. It is the best way to add your face to a cartoon and portray your reactions and feelings while communicating with your friends. You can customize the Cameo whenever you want.
How to Delete Snapchat Cameo on Android & iPhone
[1]. On your Smartphone [Android or iPhone], open the Snapchat app.
[2]. Click on your profile picture at the top left corner of the screen.
[3]. On the profile page, hit the Settings gear icon at the top right.
[4]. Under the My Account section, select Cameos from the menu list.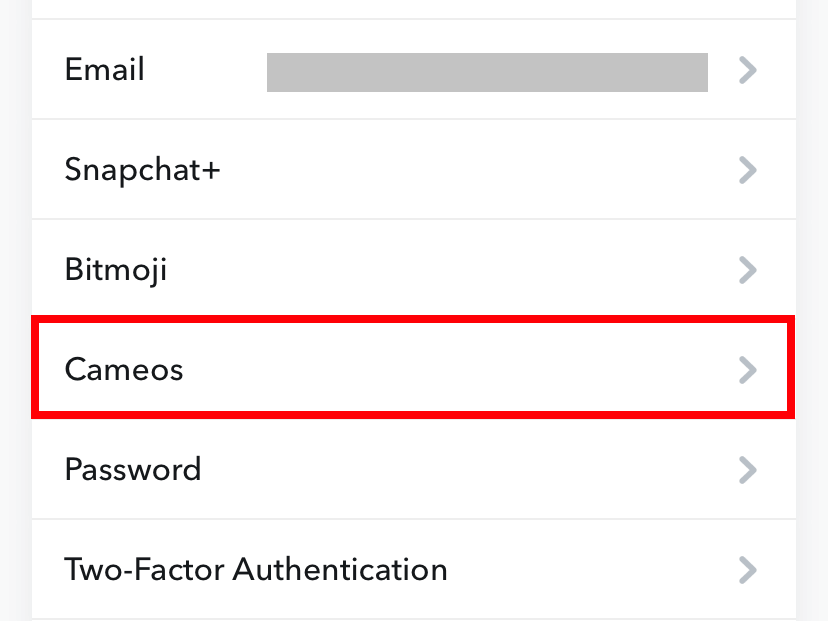 [5]. Tap Clear My Cameos Selfie under Actions.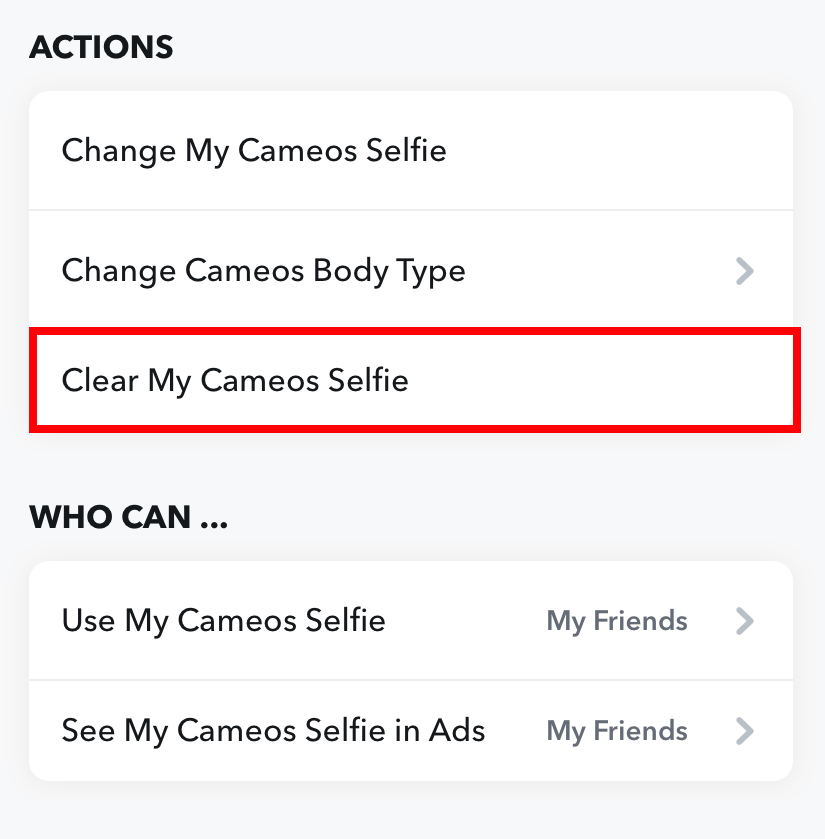 [6]. On the "Clear My Cameos Selfie?" dialog box, hit the Clear button to confirm the action.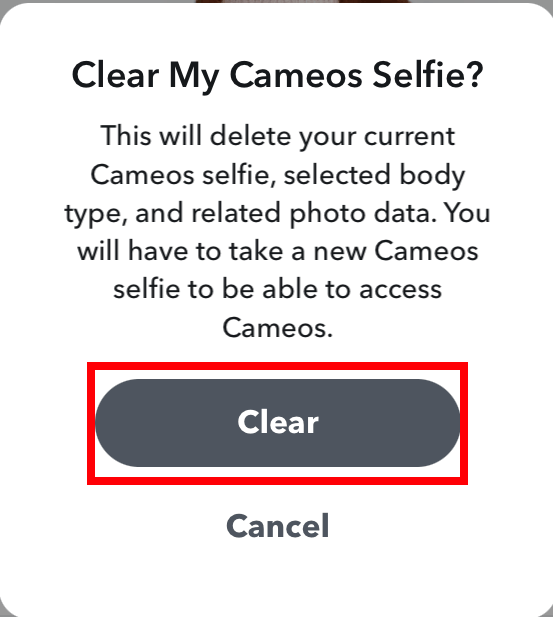 How to Create a New Snapchat Cameo
[1]. Open the Snapchat app on your Smartphone device.
[2]. Tap your profile picture and tap the Settings gear icon at the top right corner.
[3]. Select the Cameos option on the settings page.
[4]. Tap Create Cameos Selfie button in the middle.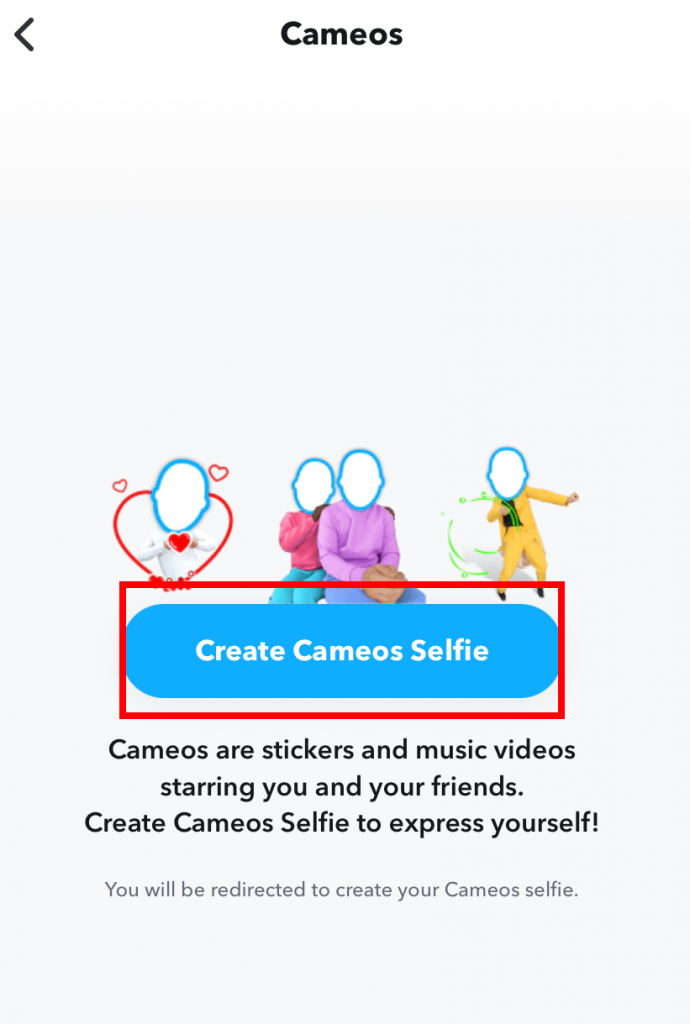 [5]. Take a selfie and then click on Create My Cameo option.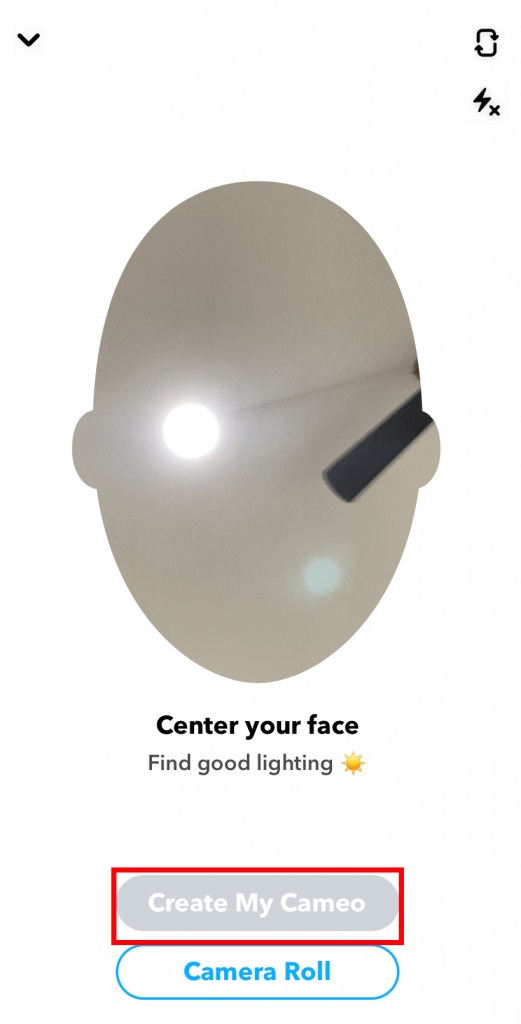 Note: You can also add pictures from the Camera Roll.
Snapchat Cameos Not Working – Possible Solutions
Sometimes the cameos may not work perfectly due to certain reasons. However, it can be fixed easily within a few minutes.
1. Check whether the internet connection is working or not. With a poor internet connection, the cameos may not work.
2. Restart your smartphone and then check whether the feature is working.
3. Clear the Snapchat app cache to fix the temporary issues associated with the app.
4. Head to the respective app store and update the Snapchat app.
Frequently Asked Questions
1. Who can see your Cameo on Snapchat?
The people you have communicated with in the Snapchat app can see your Cameos. You can also change who can see your Cameo on Snapchat.
Was this article helpful?