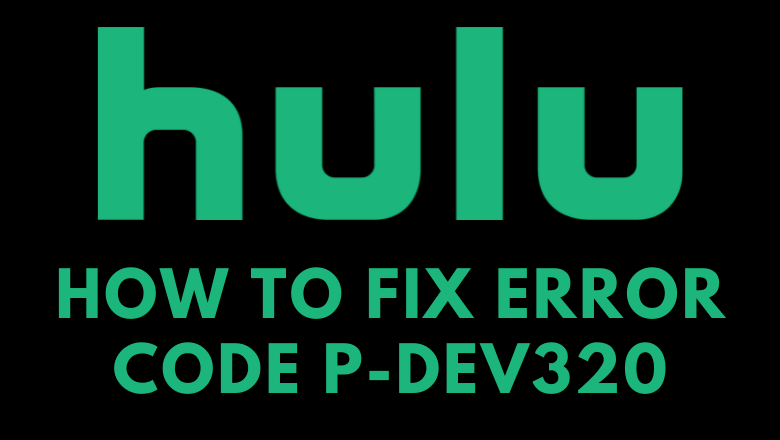 This article discusses why error code P-Dev320 appears while streaming Hulu and the required solutions to fix the error. While streaming on Hulu, you may have come across the error:
We're having trouble playing this. It may help if you turn your device off for a minute and try again. Hulu Error Code: P-DEV320.
Some of the main reasons or causes for Hulu Error Code P-Dev320 are
Bad internet connection.
Hulu server outage.
Outdated Hulu app/device firmware.
It can be due to a communication issue between Hulu Web Player or Hulu App and the Hulu Server.
How to Resolve Hulu Code P-Dev320
1 – You can visit sites like IsItDownRightNow to check the status of the Hulu server. If the server is down, it will be fixed from the Hulu end within a few minutes or hours.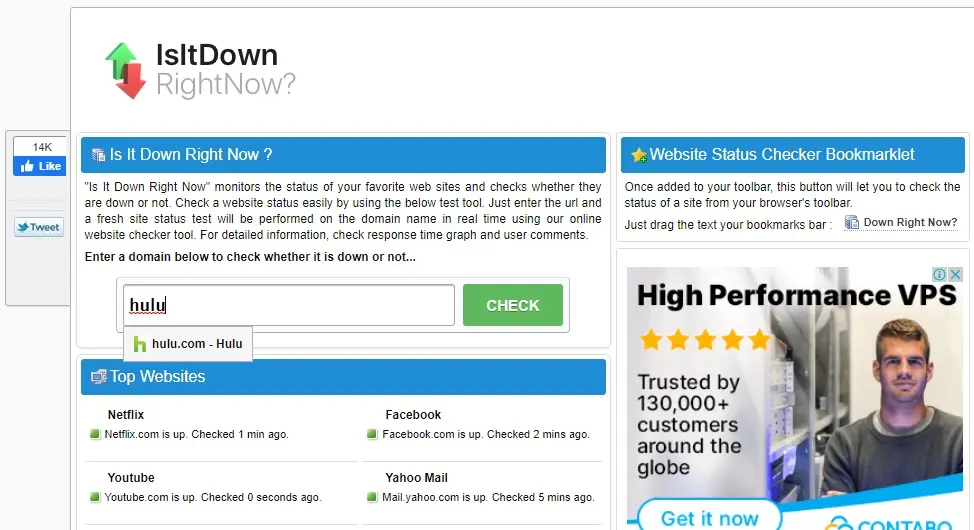 2 – Try to clear the Hulu data and cache.
On Android: Open Settings > Apps > See all apps > Storage and cache > Clear storage option, then select Clear Cache.
iOS: Open Settings > General > Storage > Hulu app > uninstall the app and install it again.
PC: Try to clear the browser cache and cookies. Likewise, try to use Hulu in incognito mode.
3 – Check whether the issue is associated with your device or not. Log in to your Hulu account on another issue and check for the issue. If it streams on another device without any issue, restart the device that you used earlier and then stream Hulu content.
4 – If you are using Wi-Fi, switch to mobile data or vice versa to check if it's a DNS-related issue.
5 – Test your internet speed using SpeedTest.Net or a similar website. Subsequently, try to check whether your network speed is within the range recommended by the Hulu network.
6 – Restart the device running the Hulu app and your network device. The issue can be due to too many requests by devices on the same network, which had caused Hulu to block the service temporarily to the IP address. Moreover, restarting the device and network device can dynamically allocate a different IP address.
7 – Check whether the app you are using is updated to the latest version. If not so, update the app to the latest version.
Frequently Asked Questions
What is Hulu code P-Dev320?
Hulu Error Code P-Dev320 is mainly due to a communication issue. It can be network-related, device-specific, or an attempt by the Hulu server to restrict devices on a certain ISP or some of its IP addresses to too many requests.
How do I fix Hulu Error P-Dev320 on Roku?
The Hulu Error P-Dev320 is common, and some even have this outage for more than a week. For some, the issue even lasted for a week too. Even though it may seem like something is wrong at Hulu's end, it also occurs due to a bad server or bandwidth. But mostly, this would be your ISP blocklisting some of the IP addresses that were using Hulu servers frequently. The IP address we have been assigned may have been blocked to access Hulu servers because of too many requests.

Try to contact your ISP and tell them the exact issue. They may unblock the access to all the Hulu servers.
Was this article helpful?