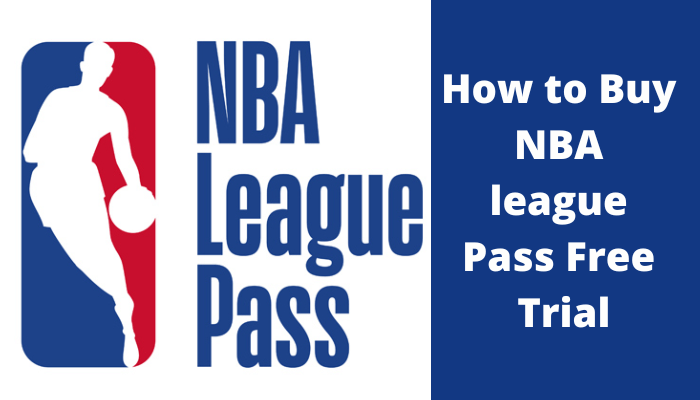 NBA is a popular national-level basketball game in the United States. There is a huge fan base for NBA games and players in the US and other countries. With the NBA League Pass, you can stream and watch live matches, replays of the match, analysis, news, and more. To get the pass, you need to subscribe to a plan. Also, NBA offers a 7-day free trial period for the league pass to the users before subscribing to it. Moreover, you can cancel the NBA League Pass anytime on your smartphone or PC.
Is There a Free Trial for NBA League Pass?
Yes. You can avail free trial period of 7-days for the NBA League Pass. It can be accessed only by new users. You can't sign up for a free trial if you've subscribed already. After the trial period, you will be charged monthly based on the chosen plan.
NBA offers the League pass subscription to the users in three different ways:
League Pass + NBA TV – $14.99/month
League Pass Premium + NBA TV – $29.99/month
NBA TV Monthly – $6.99 (One Time Payment)
How to Get NBA League Pass Free Trial
You can purchase the NBA League Pass from its official website. You need to enter your card details to get the free trial. They will charge anything until the free trial ends. Once the trial period is over, you will be charged to the premium plan automatically. If you do not wish to subscribe to the premium plan, you can cancel your free trial period before it gets ended.
1. Open a browser on your smartphone or PC and visit the NBA website.
2. At the top-right, click on the League Pass.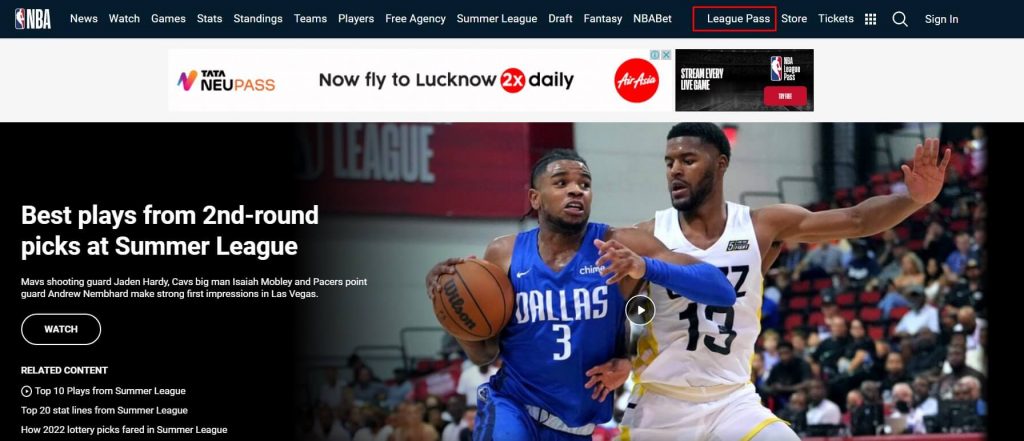 3. You will be taken to the subscription plans page of League Pass. Choose any plan you wish to start.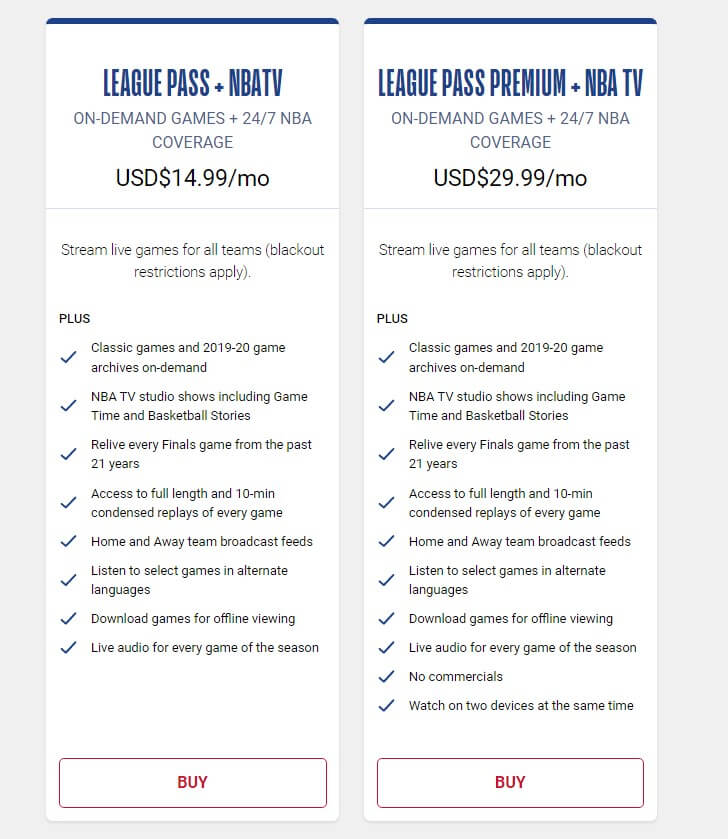 3. Click on Buy. A new window will pop up where you need to fill in the details like email address, password, first and last names, date of birth, country, and zip code.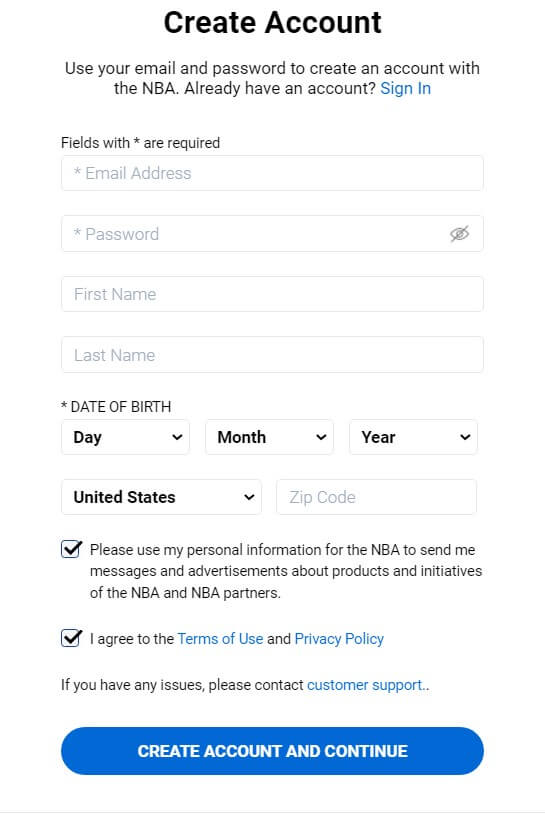 4. Tick the check boxes such as messages, advertisements, terms of use, and privacy policy. Click on Create Account and Continue.
5. Enter your card details. After filling in all the necessary information, start your free 7-day trial period.
While using Android and iPhone devices, you can use Google Play and iTunes payment methods.
NBA League Pass Free Trial With Amazon Prime
You can also get NBA League Pass free trial using the Amazon Prime account. There are two conditions to getting the free trial for NBA matches.
Should be a Prime Member.
You haven't subscribed to the NBA League Pass before.
Amazon Prime provides two offers to the users for the free trial.
All Team Pass + Amazon Prime Video – $14.99/mon (includes NBA TV)
Single Team Pass +Amazon Prime Video – $13.99/mon (no NBA TV)
Additionally, you will get a 30-days free trial for Amazon Prime Video along with the NBA League Pass free trial. You can cancel the Amazon Prime membership at any time.
How to Cancel NBA League Pass Free Trial
Before the free trial gets over, you can cancel it to avoid charging money to the premium plans. You can cancel your league pass using the Android or iOS app or a PC browser.
Using Browser
1. Go to the official website of the NBA.
2. Click on Sign In and log in to your NBA account.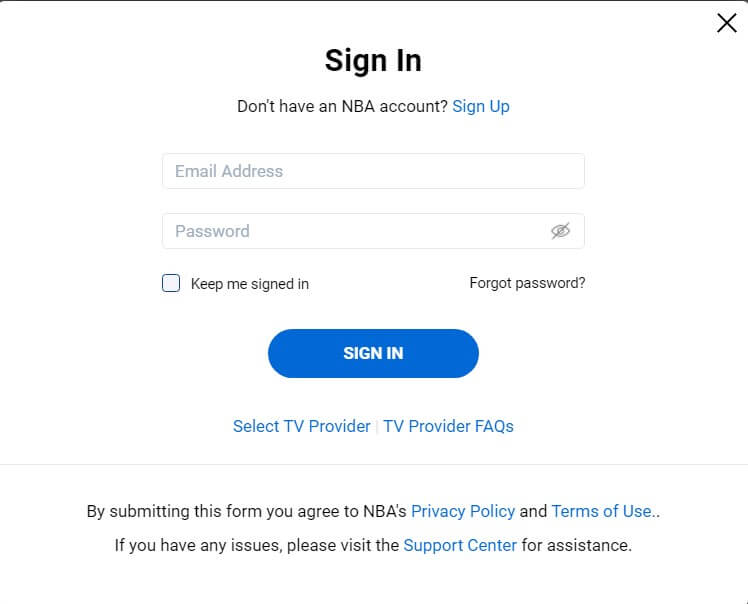 3. After logging in, click on your Profile icon and select Manage subscription.
4. Under the Manage Subscription section, click on Cancel Subscription.
Alternatively, you can also cancel your subscription by raising a support ticket to the NBA customer support team.
1. Go to the support page of NBA.
2. Click on Submit Request at the bottom.
3. Select your inquiry type, fill in your email address, contact reason, device, description, etc., Also, you need to select the reason for canceling your subscription.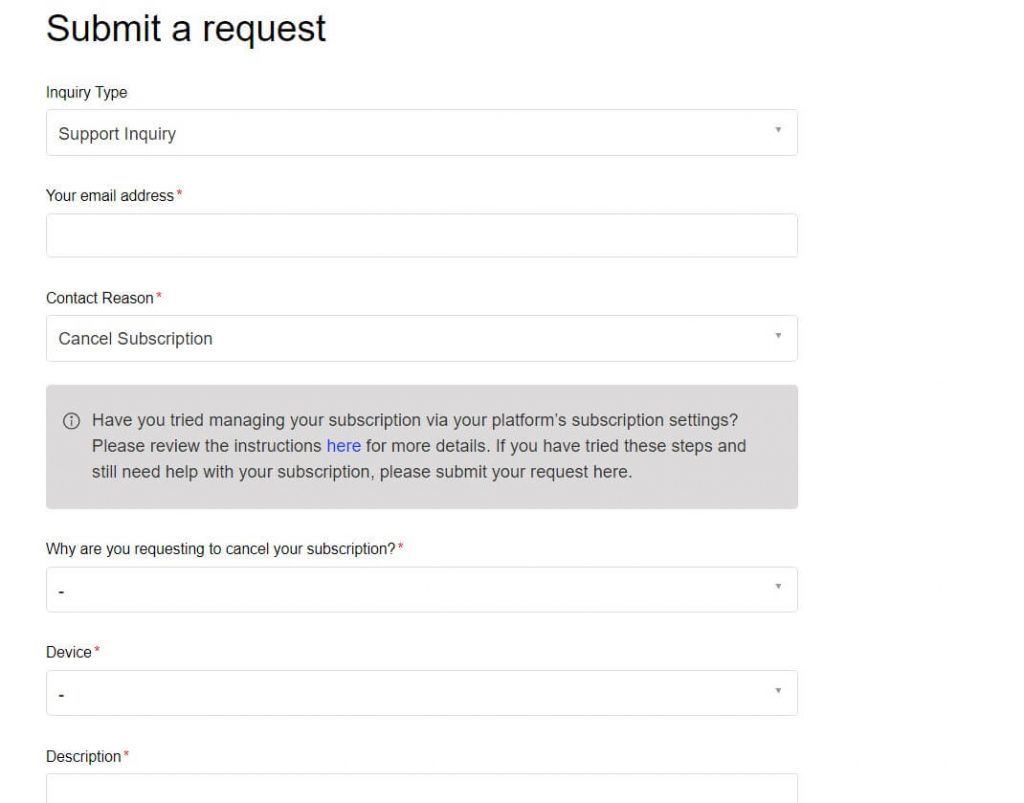 4. Finally, click on Submit.
You will get a confirmation email regarding cancellation in your inbox within a few business days. If you have signed up for NBA League Pass via Google Play or iTunes, you need to cancel it on the Google Play Store or App Store.
Google Play Store (Android)
1. Launch the Google Play Store app on your smartphone.
2. Click on the hamburger icon, and choose Payments & subscriptions → Subscriptions.
3. Now, choose the NBA subscription and tap on Cancel.
4. You will be asked for confirmation. Click Yes.
App Store (iPhone)
1. Open the Settings on your iPhone.
2. Click on your Apple ID.
3. Now, tap on Subscriptions.
4. Select the NBA subscription and cancel it.
Note – You can stream NBA Matches for free with streaming services like NBA Bite, VIPBoxTV, VIPROW Sports, and more.
Frequently Asked Questions
1. Can you cancel NBA League Pass after the free trial?
Yes. You can cancel your NBA League Pass after your free trial period. If you wish to continue, you can subscribe to the premium plans starting at $14.99/month.
2. Do you have to pay for the NBA League Pass?
Yes. You need to subscribe to a premium plan for the NBA League Pass. But, if you don't want to subscribe, you can use the free trial period for 7-days.
Was this article helpful?