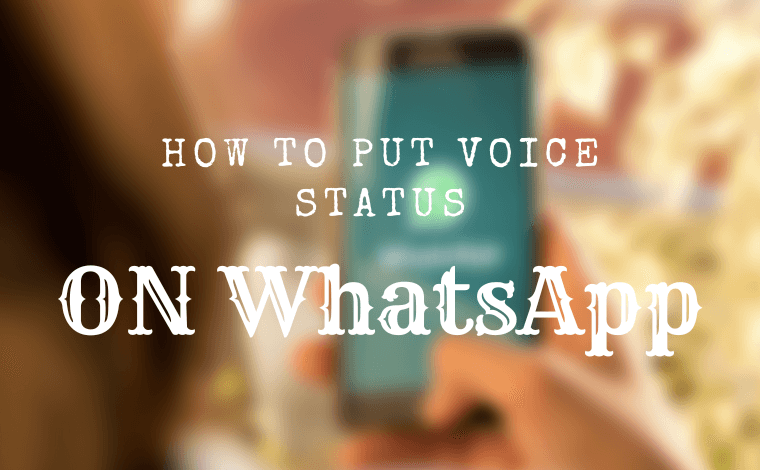 Key Highlights
Now, you can share your audio as a WhatsApp Status.
App: Open WhatsApp and go to the Status section → Click the Pencil icon → Tap the Microphone and record the audio → Click the Paper Airplane icon to share the audio status.
WhatsApp has recently released a new feature, the Status section. Now, you can record short audio or voice messages and post them as your WhatsApp Status. The WhatsApp Voice Status feature is rumored from September 2022. Now, it is available for all users. These audio messages can be used to share quick updates or express their thoughts and feelings. You can share your voice message for up to 30 sec on your status.
Voice Status will work the same as your normal WhatsApp Status. It will be visible to your contacts for 24 hours and can be easily played by tapping on them. This feature is available on both Android and iOS platforms.
Steps to Add Voice Status on WhatsApp on Android
[1]. Open WhatsApp on your Android device and swipe right to the WhatsApp Status section. As Voice Status is a new feature, update the WhatsApp app on your smartphone to get the feature.
[2]. Click the Pen icon on the bottom right.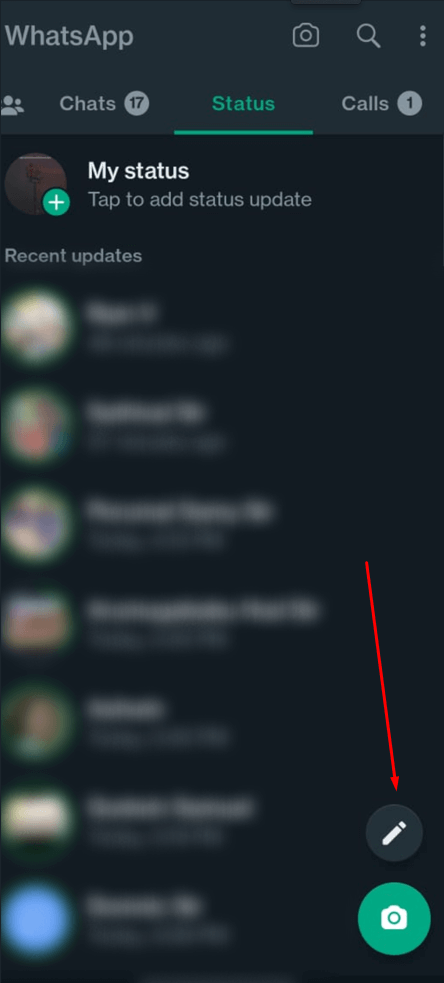 [3]. Tap and hold the Microphone icon to record the voice status. You can pause the recording by tapping on the Pause button and resume it by tapping on the Microphone icon again.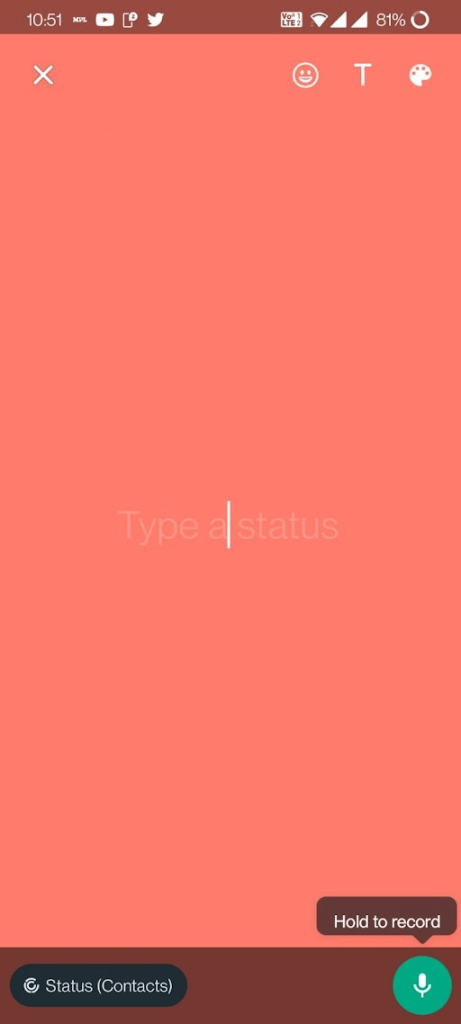 [4]. Once you've finished recording the voice status, tap the Paper Airplane icon to add your voice to the status.
[5]. If you have accidentally added the status, you can delete your WhatsApp status before it was seen.
Steps to Add Voice Status on WhatsApp on iPhone
[1]. Open WhatsApp on your iOS device.
[2]. Select the WhatsApp Status section on the bottom left of your screen.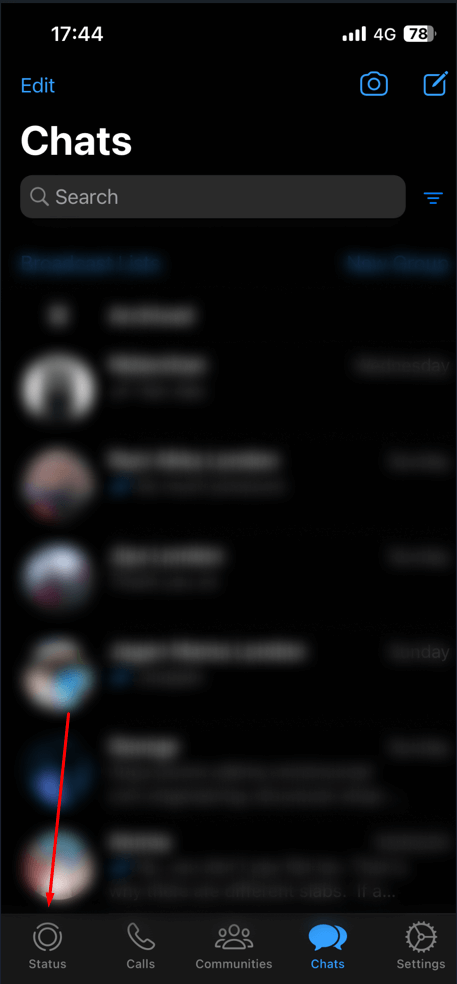 [3]. Now, click the Pen icon to create a new WhatsApp Status.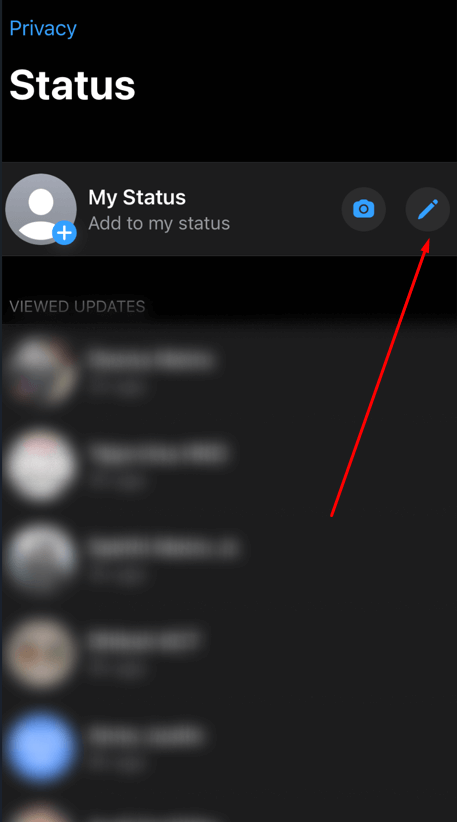 [4]. Hold down the Microphone icon to start recording your voice status.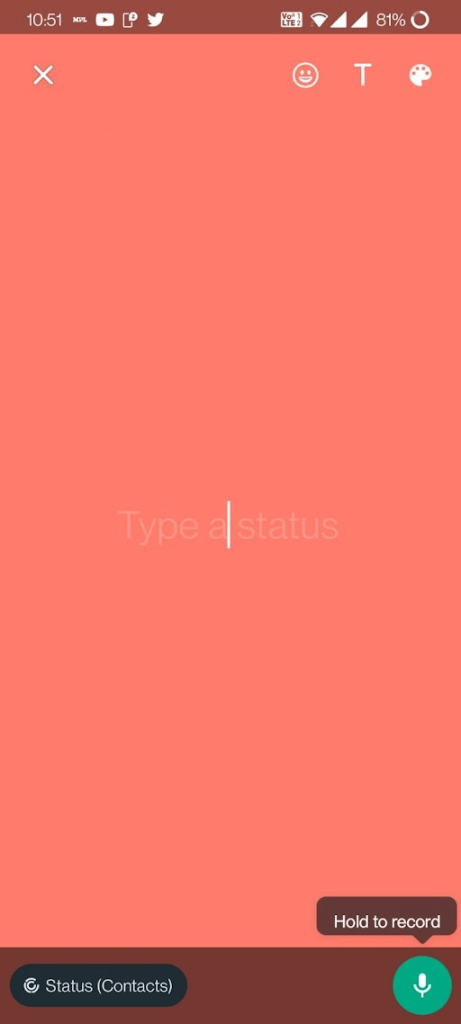 [5]. Release the Microphone icon to stop recording. You can also swipe left to cancel the recording.
[6]. Once you have recorded your voice status, you can preview it by tapping the Play button.
[7]. To add a caption to your voice status, tap on the Add Caption Text field and enter the caption.
[8]. When you're ready to share your voice status, tap on the Paper Airplane icon to add your status.
Ideas for WhatsApp Voice Status
Are you ready to post a Voice Status on your WhatsApp? Here are some ideas for you.
If you are a podcast user, Voice Status is the best place for you. Give a shout-out to your podcast platform.
If you are a budding singer, you can share a song piece of yourself to gain engagement.
Use the feature to share your life updates and recent happenings.
Unlike photo and video statuses, Voice Statuses are more personal. So, share your status with privacy concerns. If you want, you can hide your WhatsApp Status from unwanted people.
Other New Features on WhatsApp
Along with the Voice Status, WhatsApp also rolled out some other new features too. Some of the other new features are,
Status Reactions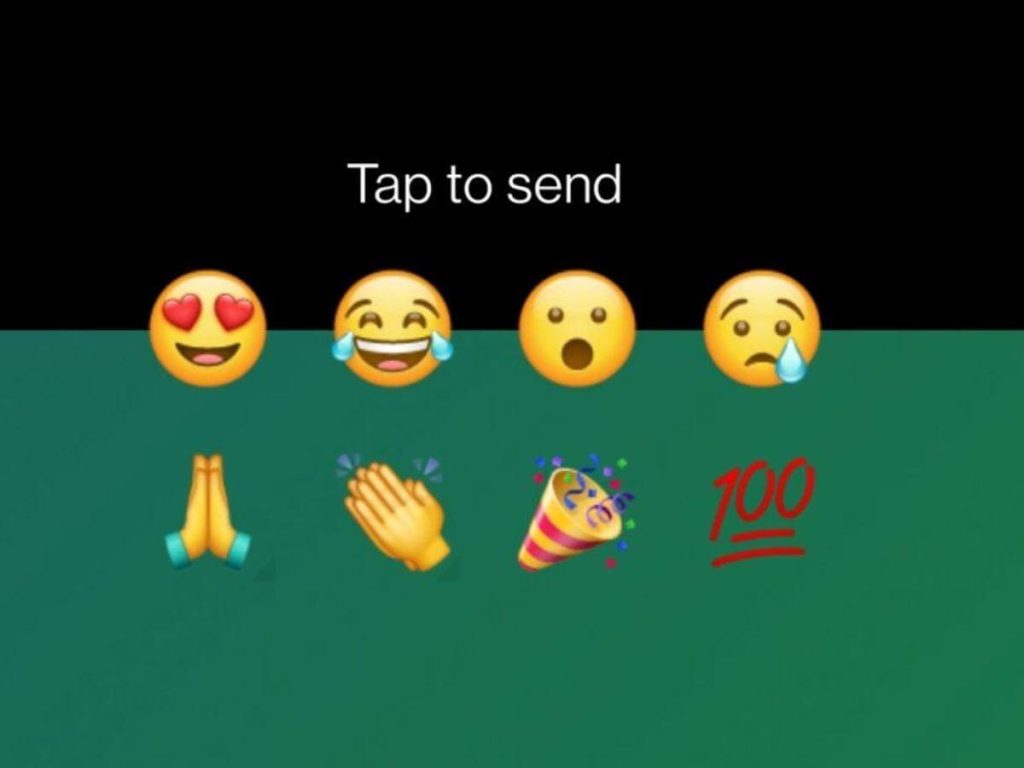 WhatApp has introduced a new feature called Status Reaction. Here people can react to status by tapping the emoji icons located below the status. There are several reactions available, including a heart, a laughing face, a surprised face, a sad face, clapping hands, and more.
This allows users to quickly express their thoughts and emotions in response to a friend's status.
Status Profile Rings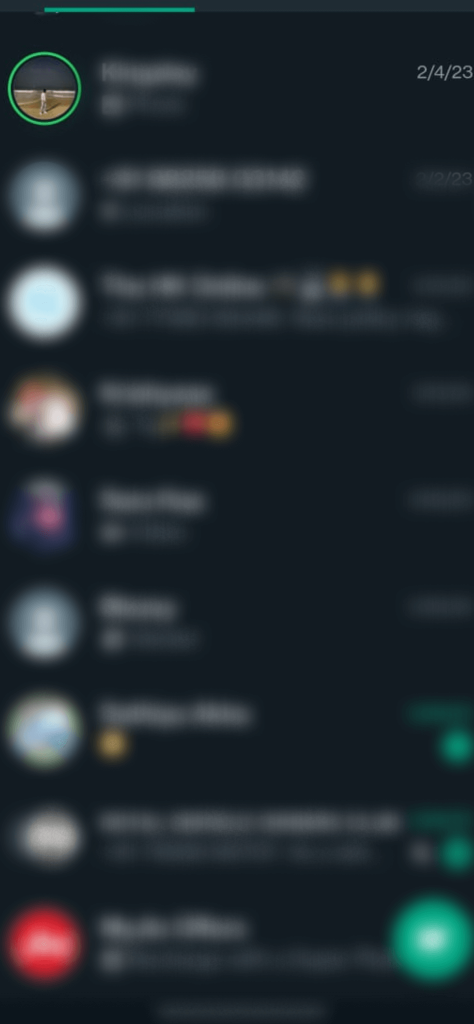 WhatsApp has updated the Chats sections a bit. Now, you will get a Status Profile Ring on the profile. With this new feature, you'll never miss a status from your loved one. A green ring will be present around your contact's profile picture whenever they update a status. The green ring will be visible in the chat list.
Link Previews on Status
Link Preview is a new update in Whatsapp. It allows users to share a clickable link in their status, along with a preview of the content behind the link.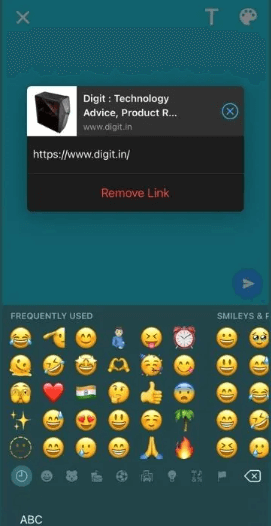 When a user shares a link in their status, WhatsApp automatically generates a preview of the page, which includes a title, description, and image.
Screenshot Blocking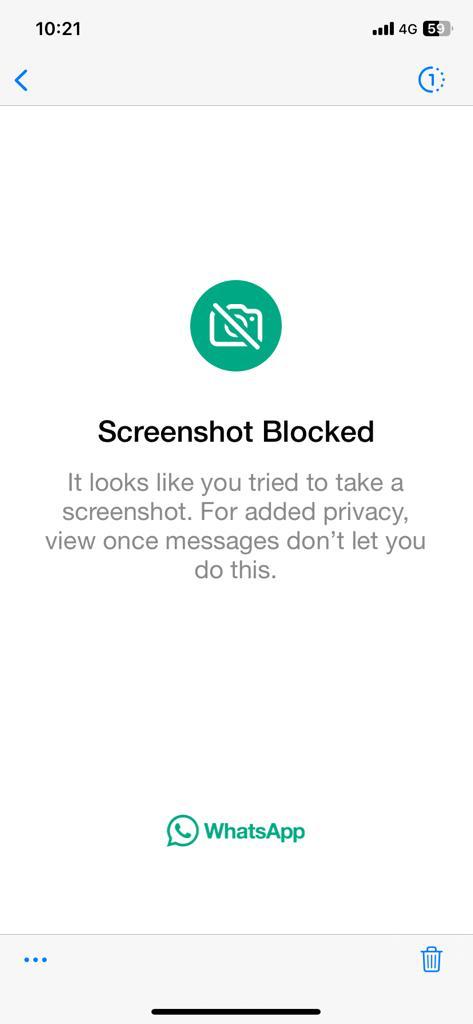 WhatsApp already has the View Once feature. It is useful when you want to share a private photo with close ones. But, one can take a screenshot of that photo, which nullifies the privacy behind it. Now, you can't take a screenshot of it. If you take a screenshot of the View Once photo, you will get the Screenshot Blocked screen.
Personalized Avatars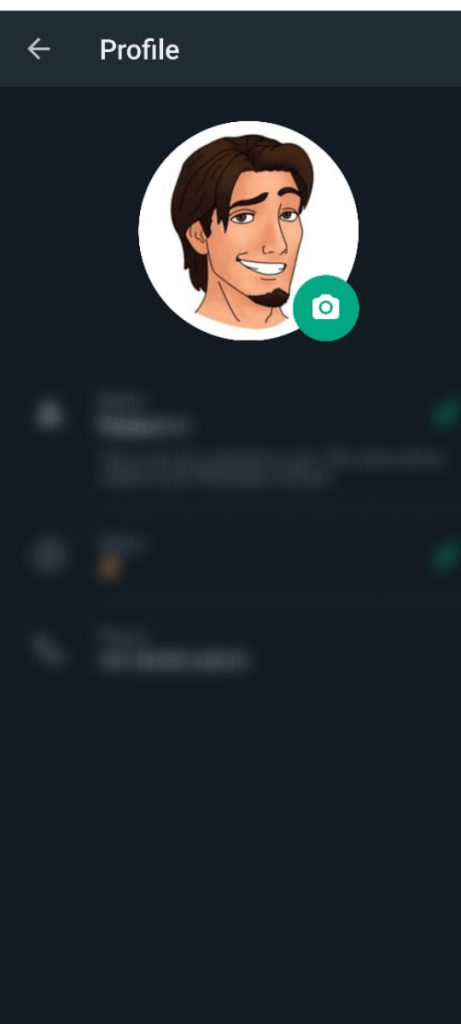 WhatsApp's Personalized Avatar is a feature that allows users to create a digital representation of themselves in the form of a cartoon character. Personalized avatars can be a fun and creative way to express oneself on WhatsApp. Here's our guide on how to create avatars in WhatsApp.
FAQ
How do I add audio to WhatsApp video status?
For this purpose, you need to use audio-video tools. It can't be done on WhatsApp directly.
Can I put WhatsApp Voice Status on my PC?
No, with the WhatsApp PC app, you can't share a status.
Was this article helpful?