Like Facebook stories, Instagram, or Snapchat, the WhatsApp status feature was released in 2017 globally. It lets users upload Photos, videos, and texts on their status wall. Your status will appear for 24 hours. Now, WhatsApp is toiling to let users share Voice Notes in their status.
WhatsApp tracker WABetaInfo announced this news when they were working on configuring avatars. Once the features get ready, users can access them on their WhatsApp accounts. Moreover, the release date will be announced soon.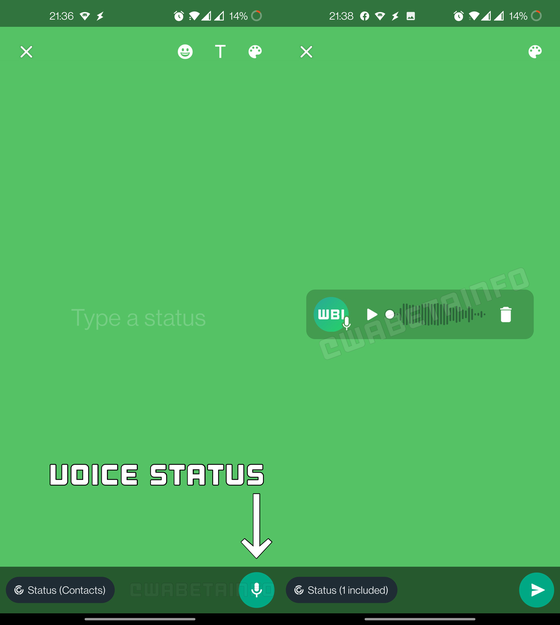 As per the report, WABetaInfo said that the users could upload 30-second voice notes with their WhatsApp friends based on their status privacy settings. The WhatsApp Voice Notes share feature is similar to text status composer. You can change the background color for your voice note. It will show the notification as the message bubble. They released the screenshot of the voice status feature.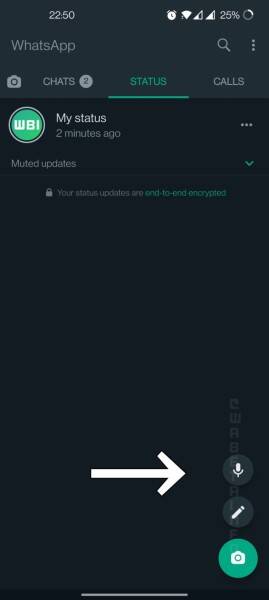 Like Telegram, WhatsApp users will also receive the message soon. WABetaInfo announced that the users would get the information about privacy, security, and all other updates on your chat, though this feature is under development. The release date of this new feature update will be announced as soon as possible for Android 2.22.21.5. Moreover, they are working on editing the sent messages feature, which will be released soon.
Was this article helpful?