Are you wondering how to view your old stories on Facebook even after 24 hours? In this guide, we will show you where to find your old Facebook stories. Like Instagram and WhatsApp, Facebook also has a story option to view multiple user's stories. According to Facebook stories settings, any Facebook story you post on Facebook will last for 24 hours. Still, you have an option to turn on Archives that will make the stories available for you, even after the 24-time limit. These stories will remain until you delete them permanently.
How to View Old Stories on Facebook
You can easily find and view the old stories created by you on Facebook using different ways.
Using Smartphone
Using Desktop
How to View or See Old Stories on Facebook Using Mobile [Android/iPhone]
Note – You can also follow these steps on Facebook lite app.
[1] Launch the Facebook app and tap the profile photo to open your profile.


[2] Right below the profile picture, you can view three horizontal dots. Tap on it to open the Profile settings.

[3] From the list of options, select "Archive."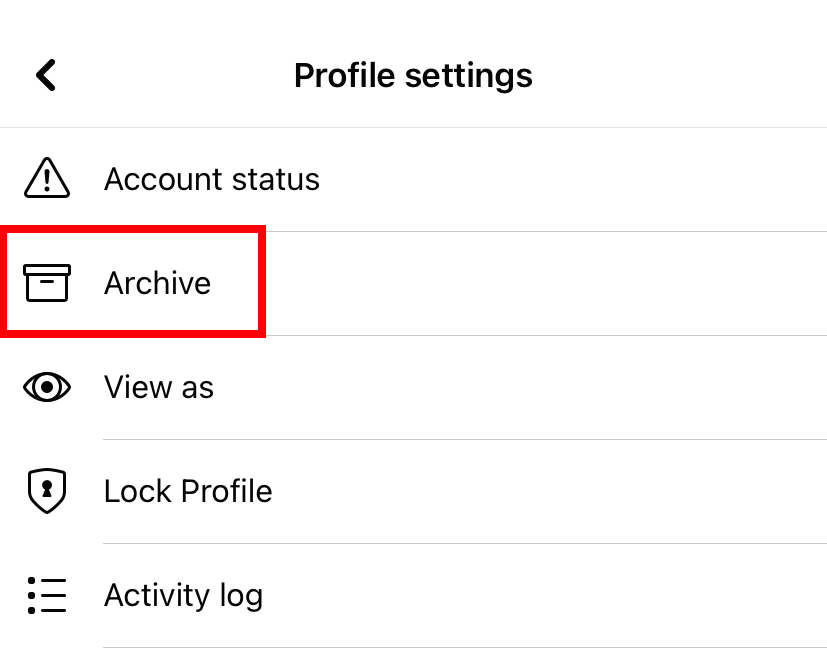 [4] You can find the Story Archive tab on the top of the screen. Click on it.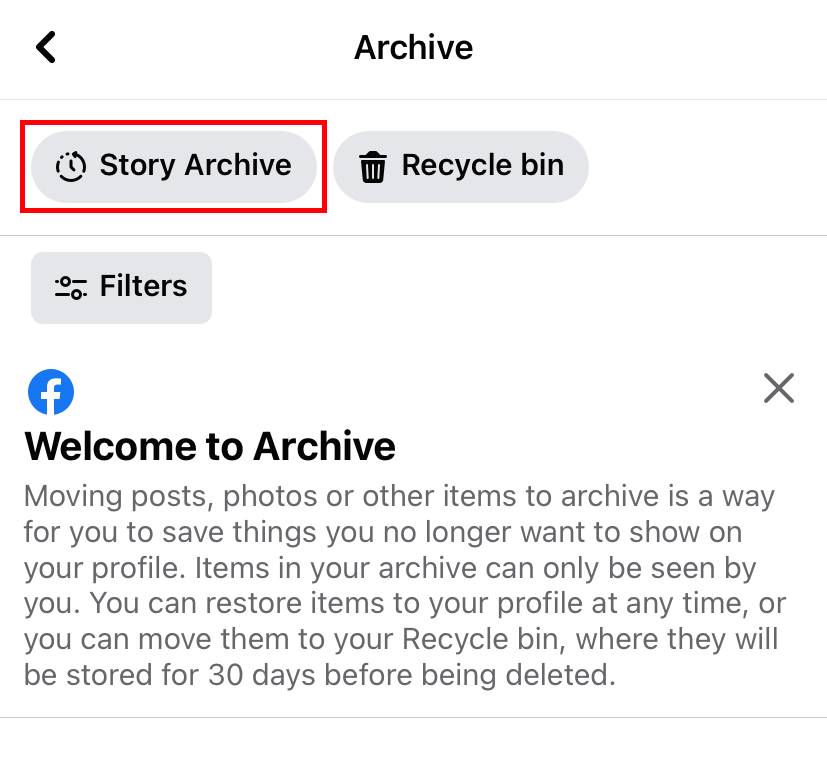 [5] You will get the list of all the old stories you have created in sequential order from newest to oldest.
Related Guide: How to Change Phone Number on Facebook
You can turn on or off the option to save stories to archives.
Click the three-dot at the top left corner and click settings.
Turn on or off the 'Save Archives' toggle.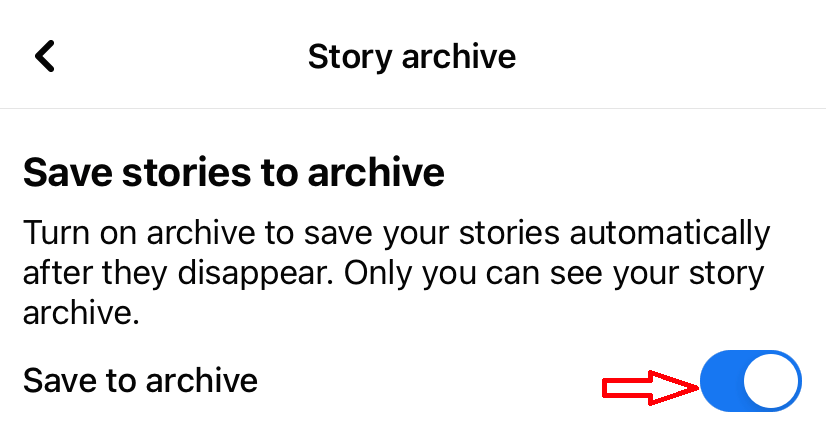 Alternative Way! You can watch old stories on Facebook mobile by
Long press the "Add to story" slide on the home screen.
Select Story Archive.
How to See Old Stories on Facebook Using Desktop
[1] On your Facebook home page, click on your profile picture.
[2] Click Story Archive next to the Photos menu.

[3] You will get all the stories in sequential order in the Story Archives section.
Techowns Tips! How to Link Instagram to Facebook
These are the two ways to find and view the old stories created by you on Facebook. If you have turned off the story archive, all the stories will disappear after 24 hours. Even if you turned it on, you could not get the deleted stories back. So ensure to turn on the story archive to revisit your memories after few years.
Connected with us via Facebook and Twitter to get instant notifications about our articles.
Was this article helpful?