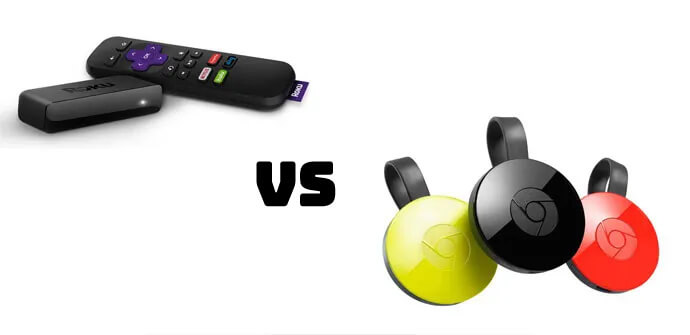 There are lots of cable TV replacements out there in the market. They are either streaming sticks or streaming box and are considerably lower in price. Streaming media players has a lot of advantages when compared to the cable TV subscription. Anyone who looks for the best streaming player for home entertainment needs can choose between Roku and Chromecast. But if you are a bit confused about choosing one, then you should take a look at what it is offering. While both Roku and Chromecast serve your streaming needs, they aren't the same. Here in this article, we have compared Roku vs Chromecast in terms of ease of use, user interface, price, differences, similarities and more other factors so that you can make a confident decision between Roku and Chromecast.
Chromecast – An Outline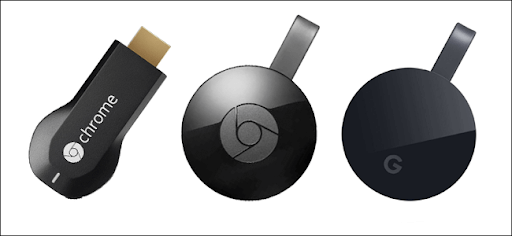 Google's Chromecast is one of the best digital media players that lets you stream your favourite content from apps on your phone, tablet or laptop. It was first released in July 2013 while the latest models are of the third generation. Chromecast looks like a small dongle and supports streaming 1080p, ultra HD and 4K Ultra HD quality videos. You shall just plug it into the HDMI port on your TV. Accessing it is easy and you can stream almost anything with different streaming services like YouTube, Netflix, Hulu, and lots more.
Roku – An Outline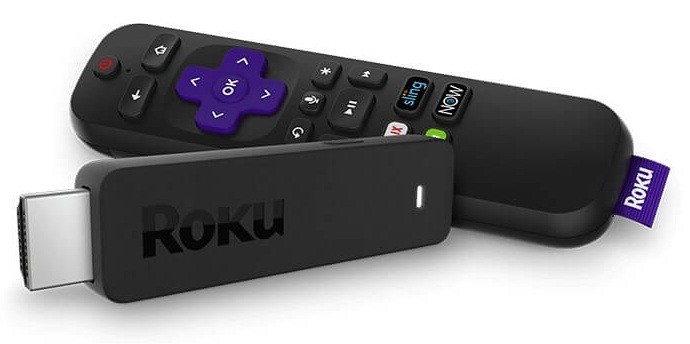 Roku is one among the budget-friendly streaming media players available. It is available since May 2008 and there are more than six models available currently. Roku aims to provide an unlimited streaming experience for every type of users. So, you can choose anything between Roku TV, Roku streaming stick and Roku setup box. With any of them, you will be able to stream movies, shows, and more in HD quality.
Roku vs Chromecast – Overall
Roku as well as Chromecast are the direct competitors and has considerable similarities in terms of features. They are discussed here in this section.
Roku and Chromecast will deliver HD video streaming on your smart TV. It is mandatory to keep them connected to the TV using HDMI cable. Also, both devices work with an internet connection. Setting up Roku and Chromecast is easy and they support several numbers of streaming service providers and apps.
Roku and Chromecast have both basic and advanced models. Roku products include Roku Streaming Stick, Roku Streaming Stick+, Roku Express, Roku Express+, Roku Premiere, Roku Premiere+ and Roku Ultra. However, Chromecast has only limited models like Chromecast Ultra and Chromecast 3rd generation.
One of the most notable differences between Roku and Chromecast. i.e., Chromecast requires an Android or iOS device with cast ready apps. Whereas in Roku, you can install apps directly onto it for streaming. However, Roku has a mobile app and you can use it optionally when needed.
Roku Vs Chromecast – Ease of Use
As far as Roku is considered, it has a user-friendly interface and runs on Roku OS. With the help of Roku remote, you can navigate through all the sections. Further, Roku has listed more than 10000 apps on Roku Channel Store and you can get your favourite app to stream for an unlimited time. You will merely get a traditional TV watching experience with Roku.
The user interface of Chromecast and Roku are different. Chromecast has no on-screen interface. i.e., you have to rely on Android/iOS/PC to screen being cast to TV. Alternatively, users can choose the Google Home app on Android/iOS to cast anything to Chromecast connected TV. You have no separate remote controller for Chromecast. Instead, your smartphone will function as a virtual remote. So, you will get a centralized approach with Chromecast.
Roku Vs Chromecast – Processor
Roku Express works on an ARM Cortex A53 while Roku 4K TV runs on an ARM Quad-core processor with 1 GHz. Chromecast runs on an ARM Cortex-A9 processor.
Roku Vs Chromecast – Connectivity
Both Roku and Chromecast deal with HDMI cable connectivity. So, you can just plug one end of HDMI cable to the smart TV and the other end into the media player. In addition to HDMI connectivity, Roku Express+ alone features composite A/V ports. With this, you can connect Roku to the older television models that don't have HDMI ports.
Roku Vs Chromecast – Apps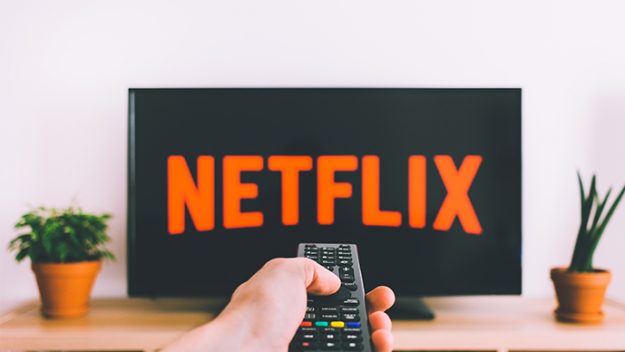 Chromecast users require cast ready apps to screen mirror the contents to TV. Both Android and iOS platforms have a large number of apps with built-in cast feature. Even if it's missing, you can use Google Home to screencast contents to the big screen i.e. you can cast your phone/pc screen entirely to TV. So, Chromecast never fails to provide you with unlimited entertainment.
When it comes to Roku, there are hundreds of apps listed on Roku Channel Store itself. You can install anything directly to stream with one tap. In addition to this, Roku users can also use the ever-updating list of private channels.
Roku Vs Chromecast – Video & Audio Quality
Chromecast Ultra supports 4K while Chromecast deals with 1080p video quality. Get HDR quality video streaming with Premiere, Premiere+ and Streaming Stick. If you own Roku Express, Express+ and Streaming stick, you will get 1080p video quality. Keep in mind that streaming 4K videos will charge you some extra bucks when compared to 1080p quality. Chromecast, as well as Roku, supports Dolby Vision in addition to HDR10. So, you will experience the best of audio and video quality with both the media players.
Roku Vs Chromecast – Voice Controls
With the absence of remote control, Chromecast supports controlling everything from Android/iOS/PC. Use the Google Home app to set up the Google Assistant to take control of contents over voice. With this, you can search for contents or playback control over your voice on Chromecast.
In addition to a powerful remote, Roku supports controlling over voice. Roku TV remote comes with built-in voice controlling feature. Over voice command, you can search for contents or handle playback commands. You can even use the Roku mobile app to use voice control from Android and iOS devices. Roku also supports Google Assistant and you can thereby take control of video playback over voice commands.
Roku vs Chromecast – Cost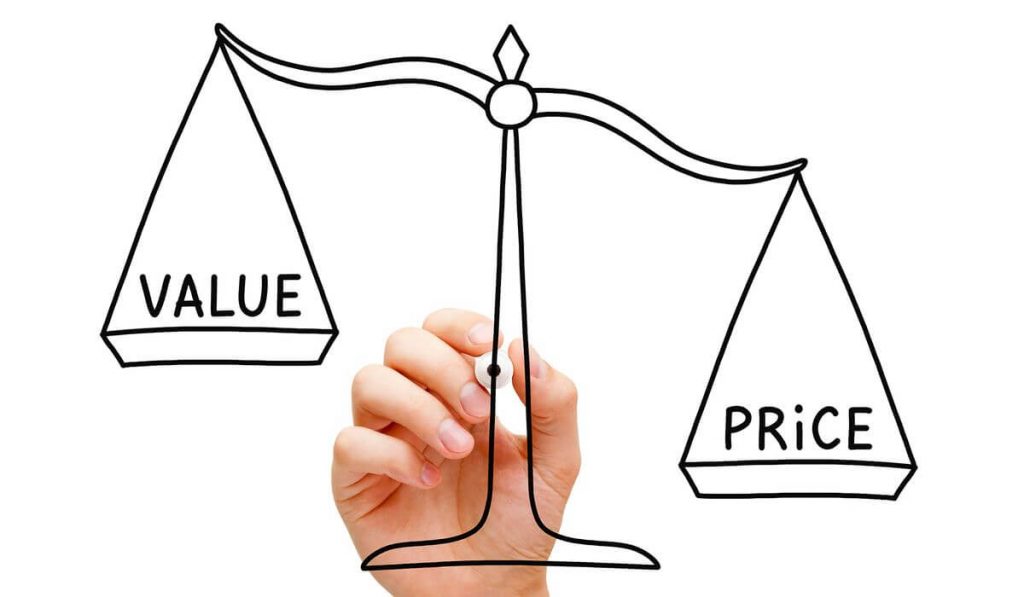 Roku has basic to advanced models. The lowest being the Roku Express that costs $29 while the highest priced device is Roku Streaming Stick+ which costs $59.
On the other side, Chromecast costs $35 while the Chromecast Ultra costs $69. There is no much difference in pricing when comparing Chromecast vs Roku. However, you can choose either of them based on your budget.
EndNote
While both Roku and Chromecast are wise choices to stream your favourite contents. As there are no significant differences between these devices, it is upto you to choose either one of them. We recommend Chromecast if you don't want to deal with remote and user-interface. But if you want the remote control support and access apps directly, then you can get Roku. We leave the choice to you between Chromecast and Roku.
What do you think is better? Share your thoughts below in the comments. For more such articles, connect with us on Twitter and Facebook pages.
Was this article helpful?