SBS On Demand is a video streaming service available in Australia. It offers users over 11,000 hours of stories around the globe with on-demand channels, including movies, sports, news, documentaries, entertainment, and more. If you own an LG smart TV, you can install and stream SBS On Demand app via LG Content Store with ease. After signing in to your account, you can watch all the available content free of cost.
SBS On Demand – Supported LG TVs
| Released Year | webOS Version |
| --- | --- |
| 2022 | webOS 22 |
| 2021 | webOS 6.0 |
| 2020 | webOS 5.0 |
| 2019 | webOS 4.5 |
| 2018 | webOS 4.0 |
| 2017 | webOS 3.5 |
| 2016 | webOS 3.0 |
| 2015 | webOS 2.0 |
| 2014 | webOS 1.0 |
How to Install SBS On Demand in LG TV
After updating your LG smart TV to its latest version, you can directly install SBS ON Demand app right from the LG Content Store.
[2] Make sure to connect your LG TV to a stable WiFi network.
[3] Press the Home button on your remote control to navigate the Home Dashboard.
[4] Then, scroll along the right and select LG Content Store among the available apps.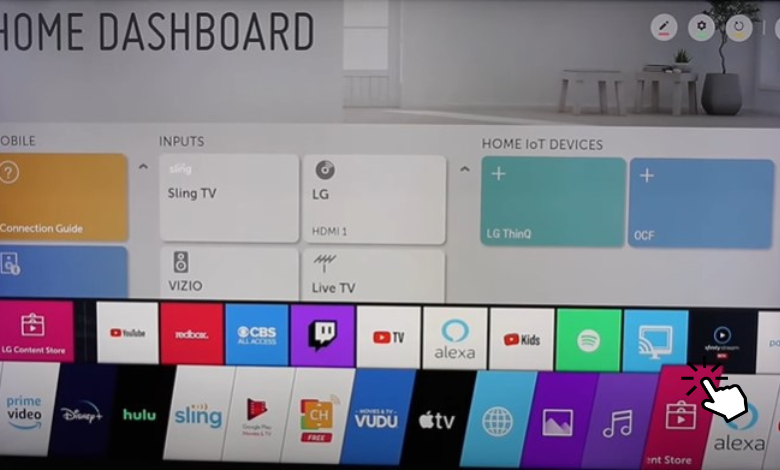 [5] When the LG Content Store screen appears, select the Search option at the top.
[6] Next, input SBS On Demand via the on-screen keyboard.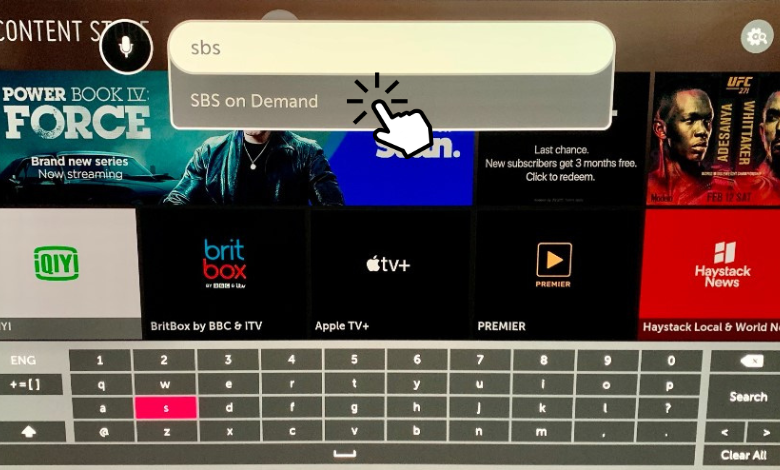 Note: You can also select the Mic icon beside the Search bar to provide voice instructions to install the app.
[7] Then, pick the SBS On Demand app from the search result and hit Install to download the app.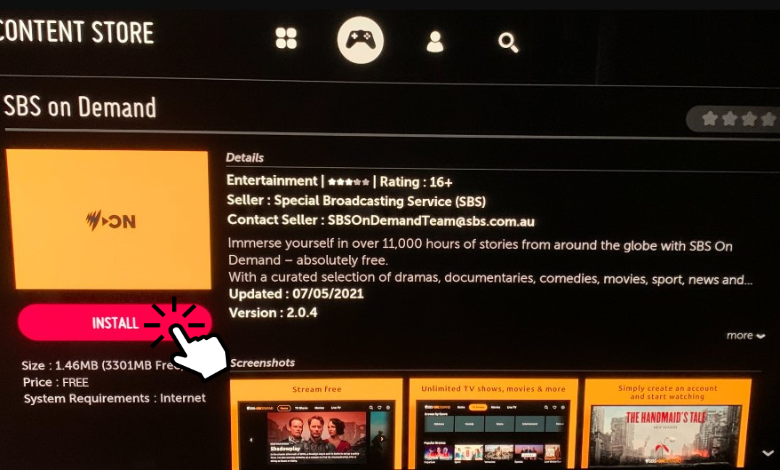 [8] Now, you have successfully installed the app on LG smart TV.
How to Activate SBS On Demand on LG TV
[1] After installing, click Launch to open the app
[2] After that, you'll be redirected to a Sign-In page to activate your SBS On Demand account.
[3] From there, select the Sign In or Create Account button.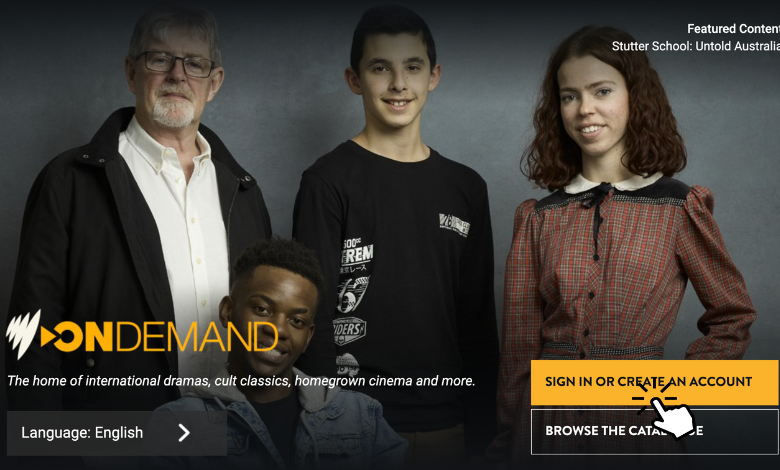 [4] Now, the following page will prompt you to sign in with your existing account or to create a new account.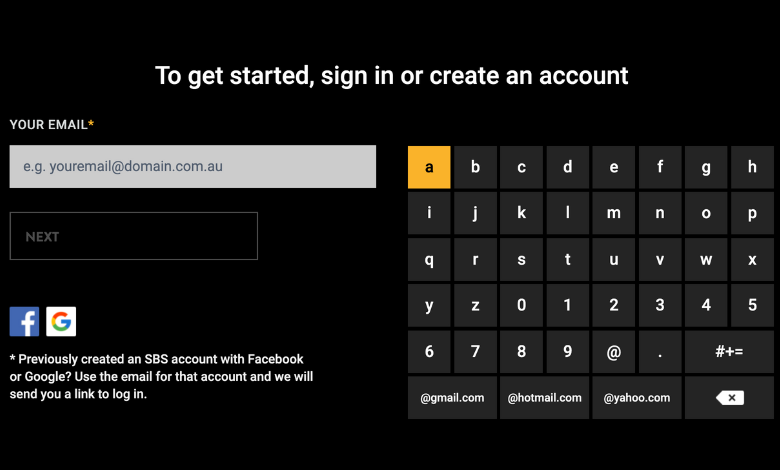 [5] Input your email address in the required field using the on-screen keyboard and click Next.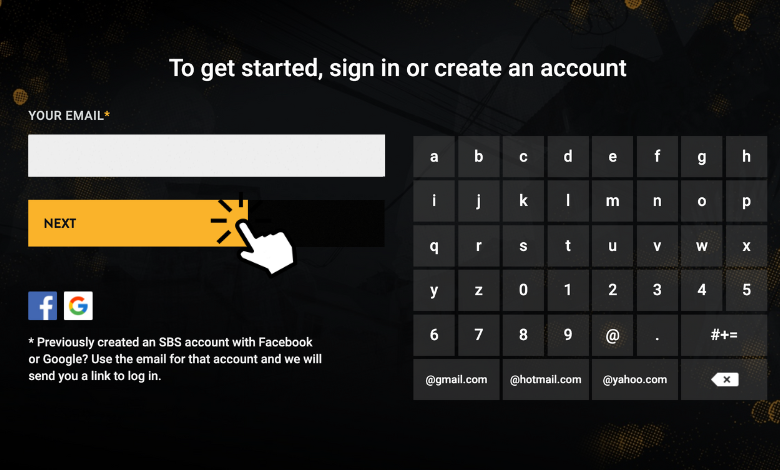 [6] If you're signed in with an existing account, enter your SBS On Demand password in the required field and hit Sign In.
[7] You can also click the Email Me a Link to Sign In button to get a sign-in link via your email.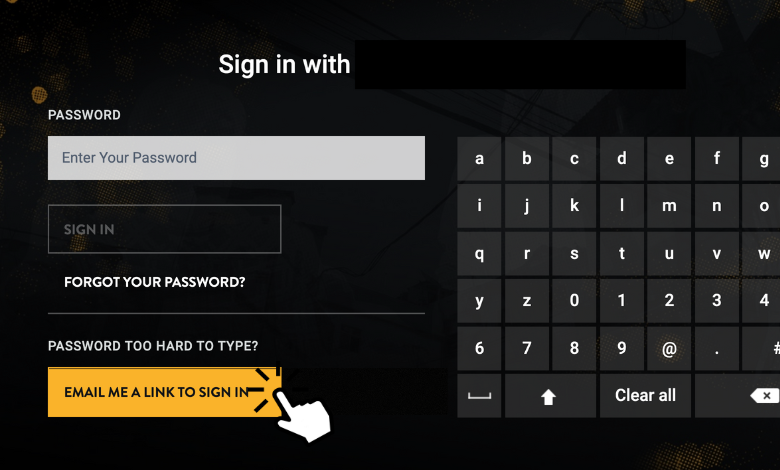 [8] If you can't remember your SBS On Demand password, click Forgot Your Password and reset your password with a link sent to your email.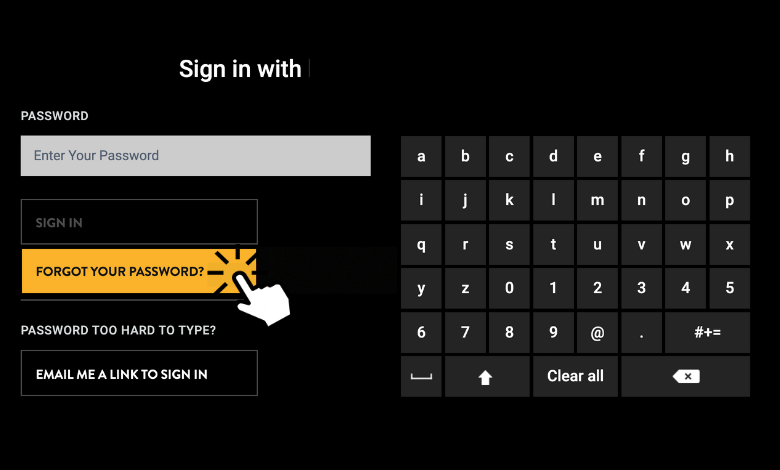 [9] If you don't have an account, create one with the email mentioned above. If you didn't receive any email, click the Resend Email button.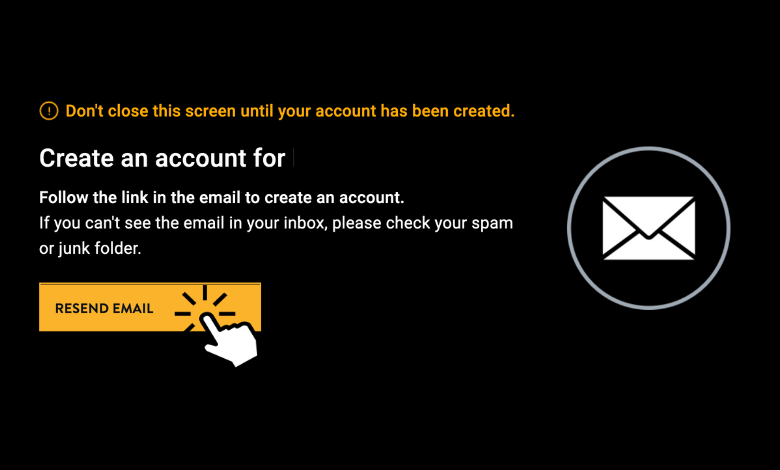 [10] After a successful sign-in, you can see a Welcome screen indicating Your TV will automatically sign in within 15 seconds.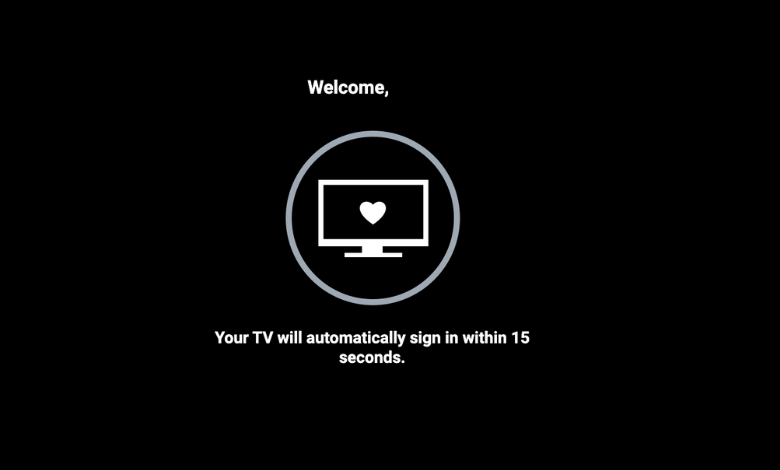 [11] Finally, you can watch your favorite on-demand movies and TV shows anytime.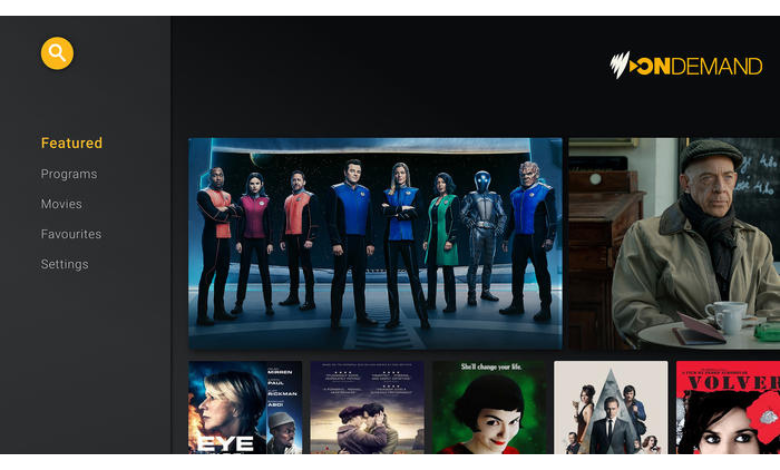 Stream SBS On Demand on LG TV Using Streaming Devices
If you're using older model LG TVs, you can't directly install the app on LG TVs. Alternatively, you can use some streaming devices like Apple TV or Roku device to get SBS On Demand app on LG TV.
[1] Connect any of the streaming devices to the HDMI port of your TV.
[2] Choose the proper input source on your LG TV and connect the streaming device to a WiFi connection.
[3] Open the respective app store and install SBS On Demand app.
Frequently Asked Questions
1. Is SBS On Demand free on LG TV?
Yes. You can install and stream all the content on SBS On Demand free of cost.
2. Why is SBS On Demand not working on LG Smart TV?
The application may not smoothly if the internet connection is too slow for streaming. So ensure that it is working perfectly without any errors.
Was this article helpful?