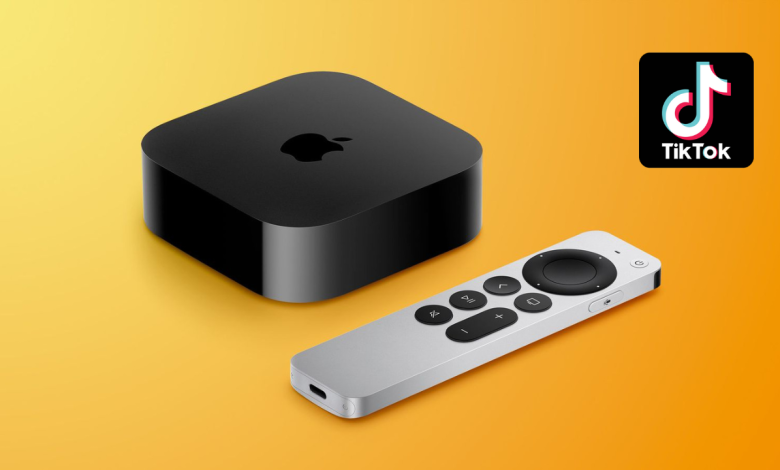 Key Highlights
The TikTok app is not available on Apple TV.
AirPlay from iPhone/ iPad: Install TikTok → sign up → play content → open Control Center → Screen Mirroring → choose Apple TV → screen mirror.
AirPlay from Mac: Open the web browser → visit the TikTok website → sign up → open Contro Center → click AirPlay icon → select Apple TV → screen mirror.
In recent days, everyone has been fond of using TikTok to express their creativity and acting skills, especially teenagers. By accessing this platform, you can watch or upload short videos to gain followers or share them with your friends and family. TikTok is available on devices like smartphones, tablets, smart TVs, and even streaming devices. Unfortunately, if you own an Apple TV, you can't install the app directly from the device's App Store. Meanwhile, AirPlay is the only possible way to watch TikTok videos on your Apple TV. You can use your Apple device like iPhone, iPad, or Mac to proceed with the algorithm.
Note: Before screen mirroring from your devices, you must enable the AirPlay feature on your Apple TV by navigating Settings → AirPlay and HomeKit → AirPlay → turn On.
How to AirPlay TikTok from iPhone & iPad to Apple TV
As the TikTok app is unavailable on Apple TVs App Store, you should access the AirPlay feature available on most Apple devices to screen mirror content from your iPhone with ease.
[1] Turn on your Apple TV and connect it to the same WiFi as your iPhone/ iPad.
[2] Then, fetch your iPhone/ iPad and install the TikTok application from the App Store.
[3] Once installed, launch the app and sign up using your account credentials.
[4] You can also click Continue with Apple to sign up for your TikTok account by unlocking with a face ID or touch ID.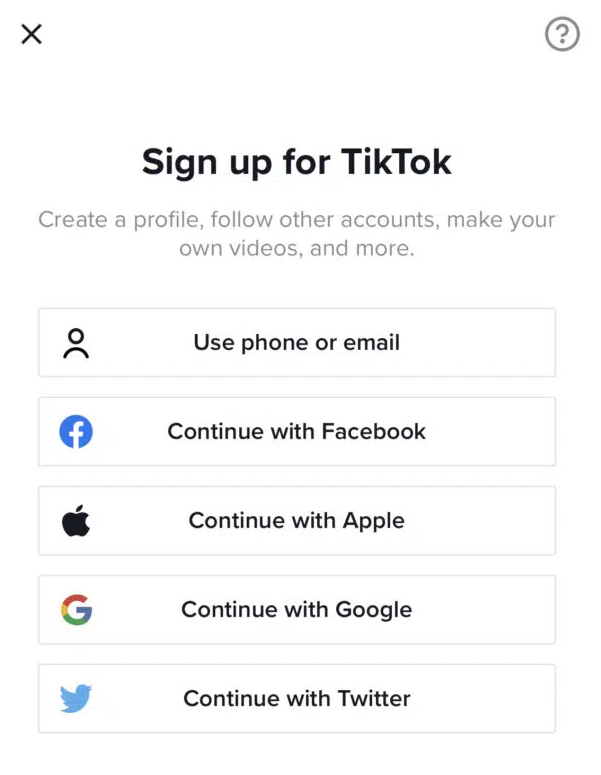 [5] After that, scroll through and choose your favorite TikTok video to stream on your Apple TV.
[6] Open the Control Center by swiping up or down.
[7] Then, click the Screen Mirroring option and choose your Apple TV from the list of available devices.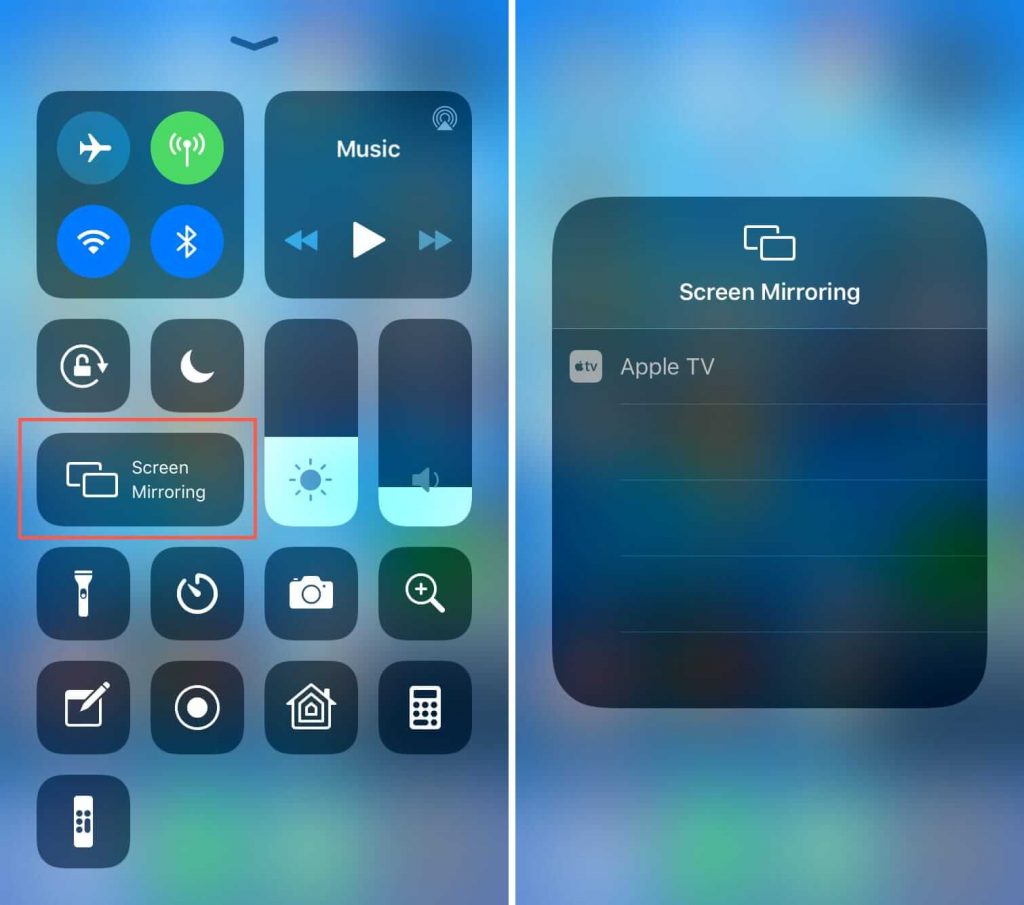 [8] Finally, after pairing, the TikTok video on your iPhone/ iPad will screen mirror on your TV.
Similarly, you can follow the same procedure to get TikTok on Roku by selecting the respective device.
How to AirPlay TikTok from Mac to Apple TV
[1] Turn on your Mac and connect to the same WiFi as Apple TV.
[2] Open the default web browser on your Mac and visit the official website of TikTok.
[3] Login to your TikTok account with credentials on the web page or sign up for a new account.
[4] After that, choose any video content of your choice.
[5] Further, launch the Control Center on your Mac at the top right and click Screen Mirroring.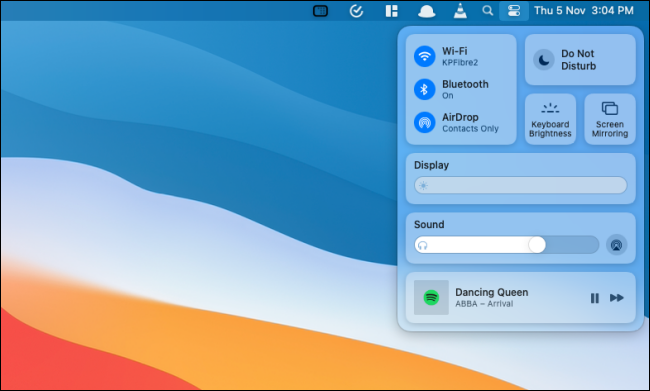 [6] Now, the TikTok web page on your Mac device will display on your TV screen.
Can't AirPlay TikTok to Apple TV – Fixes
While screen mirroring TikTok videos to your TV, you may face certain issues. To bypass those issues, you can perform certain troubleshooting techniques.
Initially, check your internet connection and make sure the connection speed is above 5MBps.
Ensure to connect both devices to the same WiFi network while screen mirroring.
Make sure to place your mirroring devices with a range (10 meters max) for reliable mirroring.
Just perform a restart on your Apple TV to eliminate bugs and glitches from the device.
You can perform a firmware update on your Apple TV to get the latest features and bug fixes.
Update your iPhone, iPad, or Mac to its latest version to fix the mirroring issue.
FAQ
1. Is TikTok available on Apple TV?
No. The TikTok app is unavailable on Apple TV. Instead, you can rely on the AirPlay feature to screen mirror content.
2. Is TikTok free?
Yes. TikTok is absolutely free to install and use. It doesn't require any subscription plans to access the service.
3. Can I use AirPlay on macOS Catalina?
No. The AirPlay feature is not available on macOS Catalina (version 10.15). it is only for Mac devices running on macOS Big Sur (version 11) or later.
4. Is TikTok compatible with built-in AirPlay?
No. TikTok is not compatible with the built-in AirPlay feature. You must use the Screen Mirroring option available on Apple devices to AirPlay TikTok.
Was this article helpful?