Apple
Apple Watch
What is?
What is AQI on Apple Watch and How to Check It?
Measure AQI level for your region with Apple Watch and stay safe.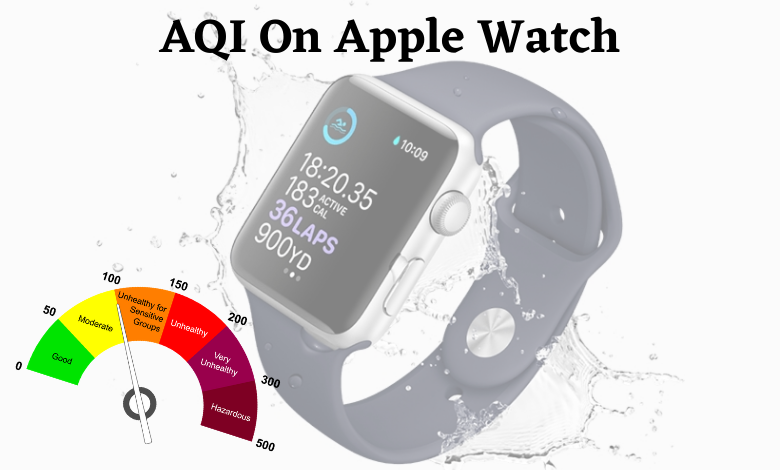 Apple Watch is more mysterious when it comes to keeping track of your health and fitness. It also includes a complication that reports the Air Quality Index of the location you are in. Air Quality Index is a standard way for the government to report the Air Quality of a particular region. It is basically a numeric scale that goes from 0 to 500. The lower the number, the better is the Air Quality, and the higher number indicates that the air quality is not so good. It is based on five major air pollutants like ozone, particulates, carbon monoxide, sulfur dioxide, and nitrogen dioxide. Now, let us discuss how to check AQI on Apple Watch.
What is AQI On Apple Watch
It is one of the complications on the Apple Watch that tells the quality of the air in the surroundings. The following are few basic indices used by EPA:
Index
Indication
0 to 50
Air Quality is Good.
Air Pollution little or no risk.
Color-coded Green.
51 to 100
Air Quality is Moderate.
Air Pollution impacts health conditions.
Color-coded Yellow.
101 to 150
Air Quality is Bad.
Air Pollution unhealthy for sensitive people.
Color-coded Orange.
151 to 200
Air Quality is Unhealthy.
Air Pollution causes adverse health effects.
Color-coded Red.
210 to 300
Air Quality is Very Unhealthy.
Air Pollution high risk and trigger health alert.
Color-coded Purple.
301 to 500
Air Quality is Hazardous.
Air Pollution should be considered as an Emergency.
Color-coded Maroon.
Useful Guide: How to Monitor Heart Rate with Apple Watch
How to Add an AQI Complication on Apple Watch
Using Apple Watch:
1. Press and hold on Watch face.
2. Swipe right or left to change the face. You can add AQI to Infograph, Infograph Modular, Explorer, Activity Digital, etc.
3. Select your Watch face and tap Customize.
4. Swipe left or right on the circular space where you want to add the AQI.
5. Scroll down and locate AQI. You can use the digital crown to scroll through the complications.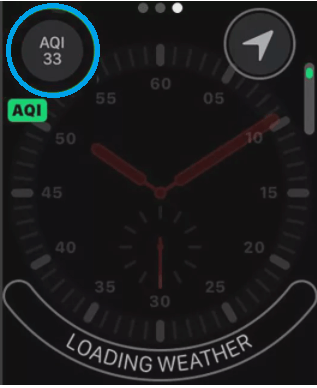 6. Locate the AQI and press the Digital Crown. Again, press the digital crown to get back to the watch face.
Using iPhone:
Before proceeding any further, make sure to pair Apple Watch with your iPhone.
1. Launch the Watch app on your iPhone.
2. Tap the Face Gallery on the bottom of the screen. You can add complications to your Apple Watch from here.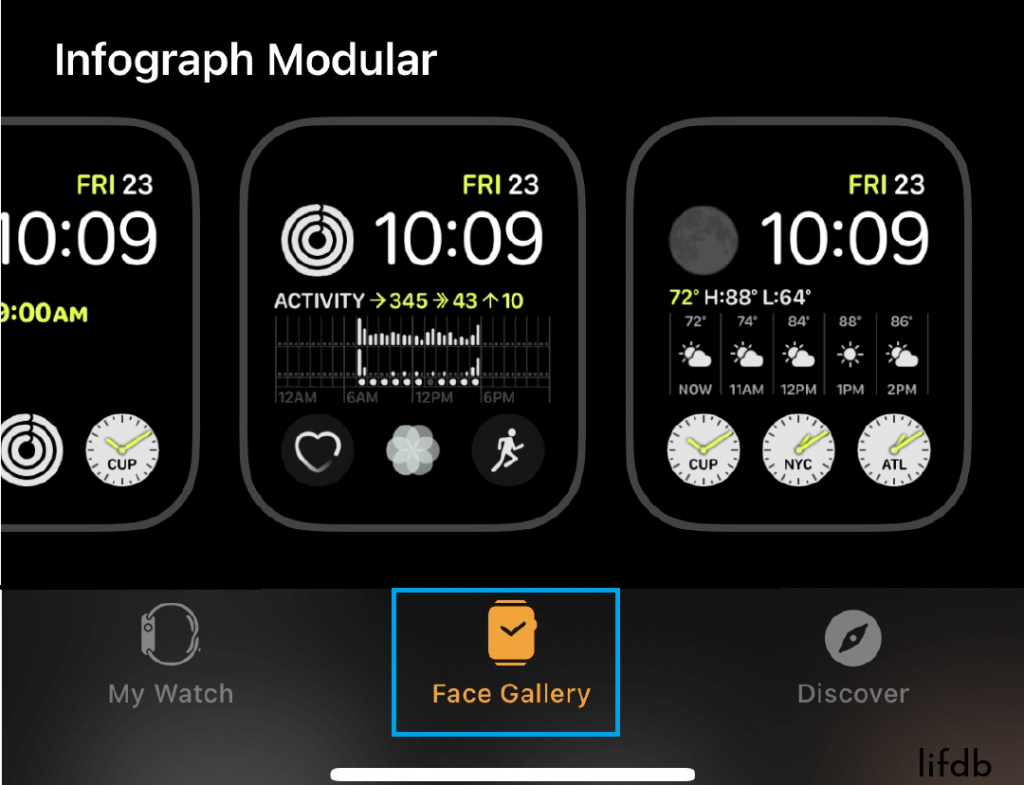 3. Scroll down through the list and choose AQI.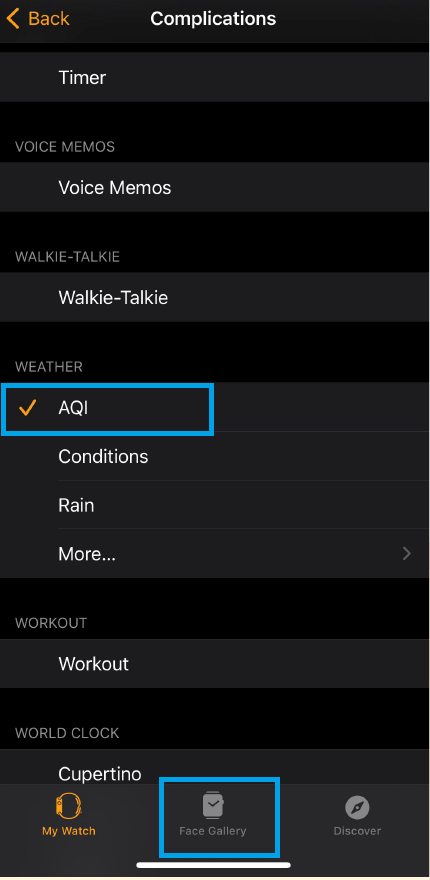 4. Select the spot where you want to add the AQI.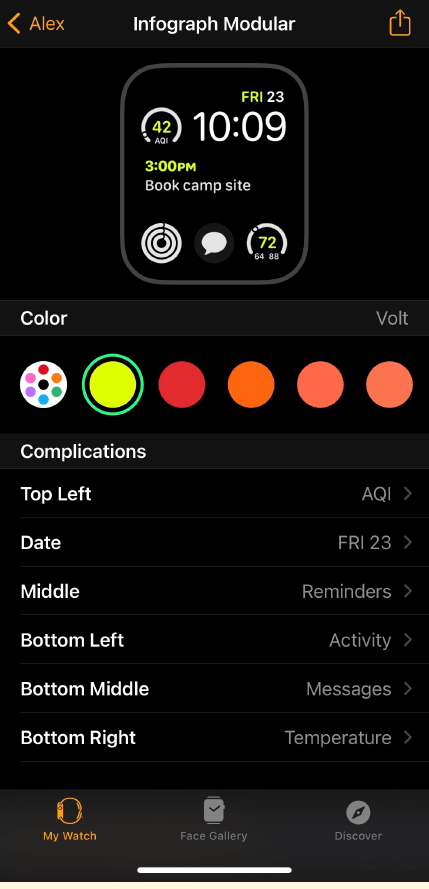 5. Tap Add AQI.
6. The AQI complication is available under the Weather section.
Now, a simple tap on the AQI complication will display the Air Quality Index value for your region. Make sure that the surrounding air is safe to breathe with your Apple Watch instantly.
Do let us know your opinions in the comment section below. Follow Techowns' Facebook and Twitter pages to read our Apple Watch tutorials instantly.