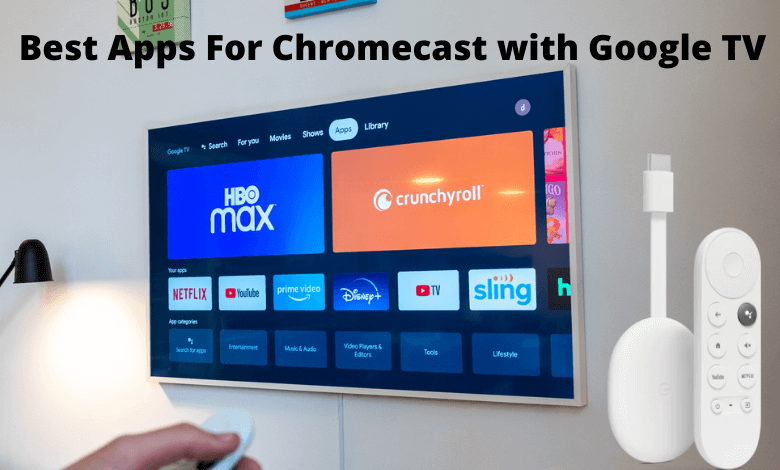 Chromecast with Google TV is an advanced version of your Chromecast to stream movies and TV shows. It is similar to streaming devices like Firestick and Roku. It means you will have the ability to install apps. It has an Android-based Play Store where you can find nearly 5000+ apps & games. Here is the list of the 14 best apps to try on your Chromecast with Google TV.
Best Apps For Chromecast with Google TV
Netflix

Amazon Prime
Apple TV
Paramount Plus
Spotify
Pandora
Plex
Twitch
HBO Max
Facebook
Crunchyroll
File Commander
Downloader
TVWeb Browser for TV
Netflix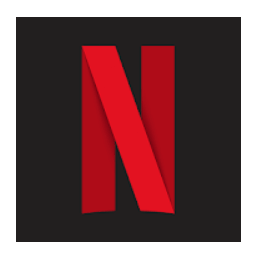 The streaming service giant is also there for your Chromecast with Google TV. Install Netflix on your Google TV to stream award-winning movies, TV series, documentaries, short films, stand-up specials, etc. Moreover, they frequently update their content library. So you will be getting a plethora of videos to stream on your device. The subscription plan ranges between $8.99/month to $15.99/month. There will not be any free content to stream. Moreover, the streaming service can do more personalization and make recommendations for you to stream. Above all, you get to connect to 5 devices so it will be easy to pick up from your left off on another device.

Amazon Prime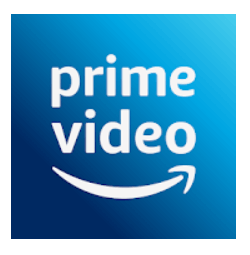 Amazon Prime is yet another streaming service giant. You can install Amazon Prime on Google TV and stream content with the Prime subscription at $12.99/month or $119/year. Just like Netflix, you can also stream various TV series, TV shows, movies, documentaries, short films, etc. Apart from the contents, you can also purchase or rent various series or live TV channels as an add-on like STARZ, HBO, SHOWTIME, Acron TV, Cinemax, etc. It offers a personalized streaming experience and with one subscription, you get to stream on 5 devices simultaneously. So this is indeed one of the best apps for your Chromecast with Google TV.

Paramount Plus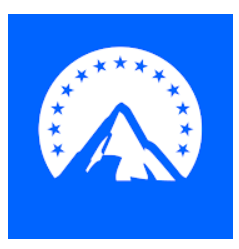 There are apps that mainly specializing in live TV streaming, and Paramount Plus is one of those apps. You can install the Paramount Plus on Google TV from the official App Store. The basic subscription costs $5.99/month and an ad-free plan at $9.99/month. It is basically a replacement for the CBS All Access channel. The streaming service features channels like CBS, BET, Comedy Central, Nickelodeon, MTV, The Smithsonian Channel, Paramount, Miramax, MGM, etc. You can also get SHOWTIME and other premium TV channels as an add-on. The app not only give live TV channels but also various on-demand contents too.

Spotify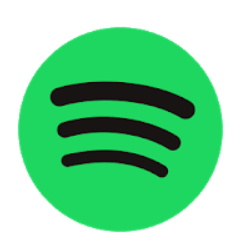 If you are a music addict, there are streaming services with which you can stream music, podcasts, audio, etc. Spotify is one of the most used music streaming application. It offers nearly 5 million songs in various language across the globe. The users can also stream podcasts under various genres like music, education, games, lifestyle & health, etc. Moreover, you can Chromecast Spotify to TV. It offers customized suggestions and recommendations based on what you listen to. There is also a premium subscription that offers ad-free streaming, unlimited skips, download songs to listen offline, etc. It costs $4.99/month to $9.99/month.

Pandora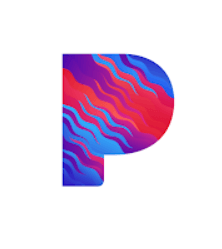 Pandora is yet another music streaming service provider for your Google TV. You can create your own stations with favorite songs, genres, artists, etc. Just like Spotify, Pandora also offers a personalized music streaming experience. Apart from the music, you can also stream online radios, podcasts with Pandora on Google TV. If you don't want to install the app, you can always cast Pandora to Google TV. The premium subscription allows you to create unlimited stations, offline listening, unlimited skips, higher quality audio, ad-free music, etc. Pandora Plus subscription costs $4.99/month or Premium to enhance your experience more costs $9.99/month,

Plex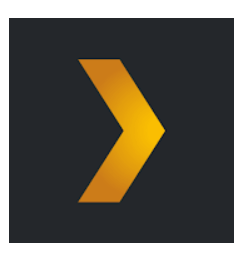 With Plex on Google TV, you get to stream movies, TV series, live TV anytime anywhere on your device. It offers 200+ live TV channels and various movies, TV shows to stream for free from any device. But, you make sure to set up Plex on a server device like a Windows PC or Mac. And then, all the local media saved on the computer can be accessed from Google TV. You will not require any subscription. Though Plex Gold plan is available to enhance your streaming experience at $5.99/month. It also features news from CBS, Financial Times, Euro news, etc.

Twitch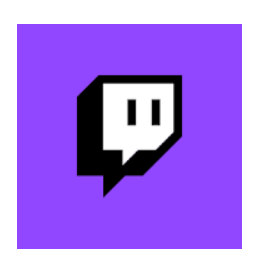 If you are more into games, here is your app choice. You can Chromecast Twitch from your smartphone or computer to Google TV. Twitch features various live streams of gaming videos, Esports, IRL broadcast. It features games like PUBG showdowns, Minecraft sessions, Hearthstone matchups, FIFA 18, League of Legends, etc. There is also a live chat feature. If you want, you can also broadcast your very own gaming content. Other than that, you can also stream various gaming activities like cooking, singing, etc. It is indeed one of the best apps for Chromecast with Google TV.

YouTube TV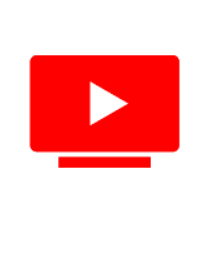 YouTube from Google will feature a wide variety of on-demand contents like movies, TV Shows, series, etc. Likewise, YouTube TV on Google TV offers you live TV channels. It features 85+ live TV channels. The YouTube TV subscription costs $64.99/month. It features channels like ABC, CBS, Fox, NBC, NFL Network, ESPN, HGTV, TNT along with various local sports and news channels. You can get 6 simultaneous streams along with cloud DVR storage that can be stored for about 9 months. Other channels include MLB, SEC, AMC, Animal Planet, MTV, Discovery, CNBC, BBC, Disney, Nick Jr, etc.

Facebook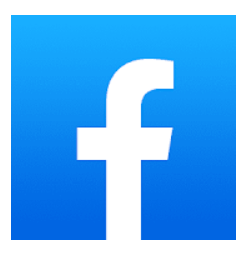 We all love to surf social media on a bigger screen. You can install Facebook on Google TV to watch various videos and other home feeds on your TV screen. Facebook Watch is a specialized application to stream videos from Facebook. By logging in to your account, you can get your customized video recommendations to stream on your TV. Not all social media apps are there for streaming devices. You can also cast Facebook with the Chromecast feature. With millions of users and being the most used social media platform, Facebook is indeed the centre of entertainment. It will keep you entertained for the whole day based on your likes and views.

Crunchyroll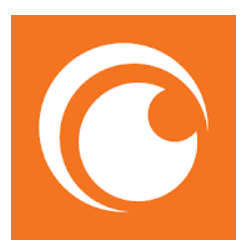 Yet another best app for Chromecast with Google TV is Crunchyroll. Crunchyroll is one of the streaming services that will feature animated movies, TV shows, and series for you. So if you are an ardent anime fan, you must install Crunchyroll on your Google TV. It has the world's largest anime library with over 1000 titles. It offers past seasons to the latest new episodes to stream. Crunchyroll features lots of free content, but in order to stream the content without ads, you might need a subscription for Crunchyroll premium at $7.99/month. The premium features include ad-free streaming, update new episodes 1 hour after airing in Japan, 6 simultaneous streaming and offline viewing.

File Commander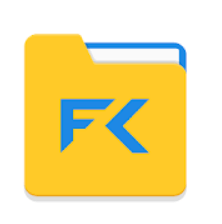 This is one of the must-have apps on Chromecast with Google TV. It is more of a file manager and cloud storage application. With an intuitive interface, File Commander has got features like vault security, recycle bin, storage analyzer, file converter, etc. It brings all the necessary features to your TV at absolutely no cost. It supports both FTP and SMB which is great while considering it is free. File Commander is a complete file explorer for your Android TV. The users can also integrate cloud files thus you can access files saved on Google Drive. Moreover, File Commander also helps in sideloading apps to Chromecast with Google TV.

Downloader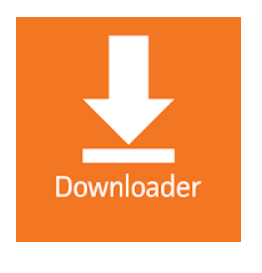 Not all the apps are available on the Play Store. So often we might want to sideload apps on Chromecast with Google TV that aren't available on the Play Store. You can install any app from external sources with the help of Downloader by AFTVnews. Sideloading is not illegal when you do it for the purpose of streaming without any infringement. With Downloader, all you have to do is just enter the APK URL on the given field to download. Once downloaded, all the instructions were given on-screen to process the installation. Luckily the app is available on the App Store.

Asphalt 9: Legends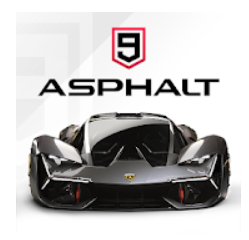 With apps in various categories, we may also need various gaming apps for Google TV. One of the gaming apps is Asphalt 9: Legends. If you are a fan of cars and racing, you can install Asphalt 9: Legends. In this game, you get to drive various supercars like Ferrari, Porsche, Lamborghini, W Motors, etc. You need to drive cars against rivals in various different locations. You can even get to customize your cars. There are 50 different car models, available. First, the gamer needs to complete 60 seasons and 800 events to become a street racer. Then, he or she can compete with 7 others players around the world and become a real Asphalt racer legend in the career mode.

TVWeb Browser for TV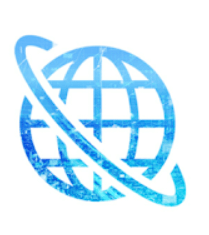 TVWeb Browser for TV is one of the best browsers for Chromecast with Google TV. The name itself says it is a browser that works for TV. There are various browsers that will have a normal mobile layout but this browser has got a perfect UI for your TV. It does offer great performance on your Google TV. The UI is very intuitive. You can bookmark tabs, and switch user support. It may not provide as great service as Chrome in terms of customization and other options still, it is the best in simple performance. It can provide services like entertainment, news, games, media, sports, website. Moreover, the browser has got zero latency.

Which of the above-mentioned apps would your choose? Or do you have any other apps suggestions? Do lets us know in the comments. Follow our Facebook and Twitter pages for instant updates.
Was this article helpful?