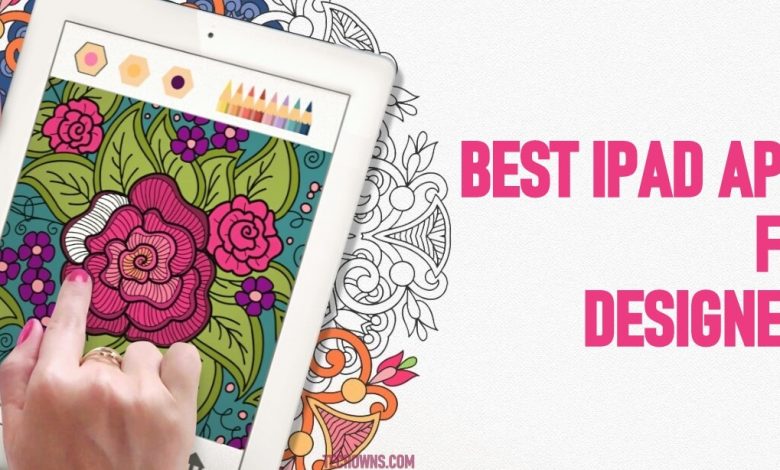 iPad is designed to be a more convenient option if you aren't comfortable on a tiny mobile screen and don't want to carry your bulky laptop. It is not only compact but is also portable while letting you carry out your work on the go. While the iPad serves as the best handheld to be productive in business aspects, it has never failed to help the designers out there. Along with the Apple pencil, you can take your creativity to the next level with the right design app. Get yourself involved in creating stunning design works just from your home or at travel and from anywhere. While there are no shortage of design apps, we are about to introduce you to the best iPad apps for designers.
Best iPad Apps for Designers
Here goes our top recommended iPad apps for the designers.
Procreate
Designers using iPad can choose Procreate to sketch, paint, and create. It is the most loved tool by those creative professionals and artists. Procreate has hundreds of handmade brushes, tools, and advanced layer system. It has almost everything you want to create the best of vector graphics. Procreate has ultra high definition canvases with an intuitive interface that works great on iPad. Choose from hundreds of brushes and access 100+ customizable settings on each brush. With the Brush Studio, you can design your own custom Procreate brushes and import or export them. Procreate is known for its fully-featured layering system that gives precise control on each layer of your art. In addition to this, it has design tools, finishing effects, time-lapse replay support.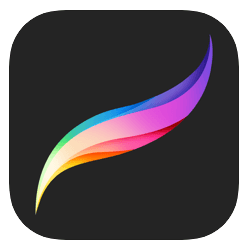 Autodesk SketchBook
If you have a creative idea, then get Autodesk SketchBook on iPad/iPad Pro. It is the best iPad app for designers and is useful to draw, sketch, and paint your idea anywhere. This tool is useful to create conceptual sketches to fully finished artwork. It's sketching tools are not only fast but also powerful to carry out any creative process. Autodesk SketchBook has unlimited brushes and customization options. So, you will get the most realistic design on your iPad. It is a digital drawing app that has all the professional drawing tools with uncluttered design space. Autodesk SketchBook on iPad supports flipbook animation, distort transformation, import or export layered PSD, etc.
It is available for free.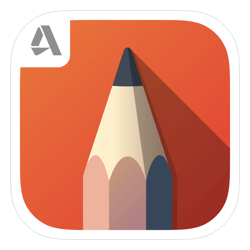 Adobe Illustrator Draw
A never-miss free form vector drawing app to use from the iPad includes Adobe Illustrator Draw. Digitally drawing your imagination is made professional with this tool. It has all the basic shape stencils that will speed up the design work. Users can turn the ideas into a professional-grade artwork with exceptional drawing tools. Start creating on resizable canvases to print it up-to 8K quality. With the modern interface, users can enhance the design using built-in vector brushes, customizable toolbars, drawing layers, etc. The built-in graph and perspective grids, 2D drawing will get the 3D look. It supports sharing your layered illustration with Illustrator and Photoshop.
It is free and in-app purchase start at $1.99.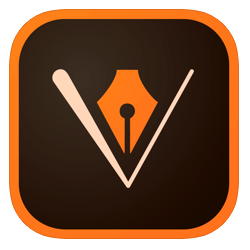 Adobe Fresco
A drawing app specially built to work on Apple Pencil includes Adobe Fresco. It is a great tool for those artists who can draw professional artwork. Get access to the Photoshop brushes with vector brushes' precision and exclusive live brushes. Adobe Fresco is for the artists, illustrators, sketchers, animators, and lots more. It lets you choose between water or oil colors to paint just like using paper and hand. With its powerful tools, you can create, select, add masks, layers, and layer groups. Adobe Fresco has a customizable user-interface and hence is easy for the left and right-handed designers. Connect with the Fresco community to see what artists are creating.
It is free and its premium features are priced at $9.99.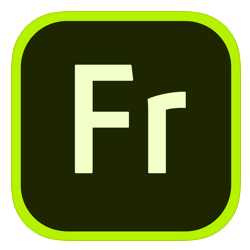 Affinity Designer
A feature-packed design app that best suits your design needs includes Affinity Designer. It is a professional graphic design tool that is redesigned for the iPad. Designers will find almost everything to create illustrations, icons, branding, typography, and more. Get blazing-fast performance and full precision with Apple Pencil. Affinity Designer on iPad will give a real-time performance with pan and zoom, live gradients, effects, and more. The precise vector tools like pen, node, blend modes, transparency controls, and more will work for your needs. It supports switching between vector and raster workspace. Affinity Designer lets you access unlimited artboards, customizable shortcuts, advanced alignments, and lets you save documents as templates.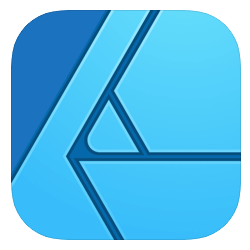 Adobe Capture
Start creating vectors instantly on the iPad with Adobe Capture. It is a design app with photo editing tools used for web and app designing purposes. Designers can turn any photo into vector graphics to thereby build projects. It supports turning images into to scaleable vector to use in logos, animations, illustration, etc. Find the perfect font by simply capturing a photo of the font and watch the list of fonts that appears. An added advantage of using Adobe Capture on iPad for the designers is it supports customizable color themes and gradients. You can create intricate patterns, generate 3D textures, and seamlessly sync creative elements.
It is free and the in-app purchase costs $1.99.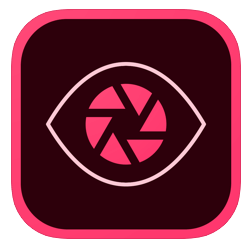 Concepts
Sketch your plans digitally on the canvas with Concepts on iPad. It is one of the best iPad apps for designers to think, plan, and create. Users can sketch whiteboard, write notes, doodles, draw storyboards, and more. Every stroke on Concepts app is editable using dozens of pen, pencil, brushes, and more. Choose a tool wheel or personalize your brushes and presets using a bar. Concepts on iPad supports unlimited layers with adjustable opacity. It is all about editable vector-based sketching and thus you can move, organize, or transform and perform more other tasks effortlessly. Concepts app is all about no-commitment sketching and are built for optimized performance.
It is free and the in-app purchase starts at $7.99.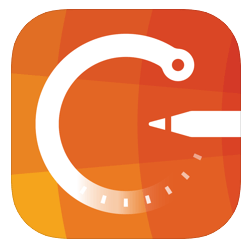 Vectornator X
Transform your photos into vector graphics with Vectornator X. It is one of the best iPad apps for designers that lets them design their creativity. Using this design app, you can create designs, layouts, illustrations, and more. This intuitive vector graphics design app has powerful tools with advanced features and high performance. Users can create a detailed vector with the help of a brush, pen, node, shape tools, etc. It has the support of advanced vector operations and typography tools. Vectornator X on the iPad will turn any bitmap images into vectors. Get a flexible workflow and create different designs with Artboards. It supports instant access to 80k icons and it can be used on all your projects. With Vectornator X, you can work with teams in real-time to work on the same projects simultaneously.
It is available for free.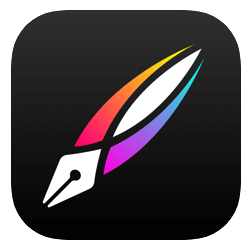 Sketch Club
Whether you are a beginner or pro, Sketch Club is a versatile tool for all your designing needs. It supports drawing, painting, typography, photo correction, and manipulation under roof. The core feature of Sketch Club includes brush, eraser, blur, text, vector tools, and more. It supports layer filters, super-fast brush, auto aspect ration snapping, canvas recording, universal binary support, etc. The brushes support high-resolution shapes, pattern textures, input curves, etc. You can even create and share custom brush presets, use tool presents, create smooth filled shapes, and more. It supports customizable shortcut bar so that you can access your favorite functionality. Participate in new challenges and competition or learn through tutorials, live classes, and more.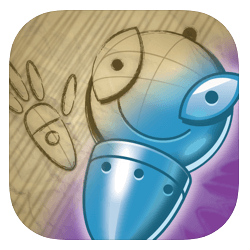 Paper by WeTransfer
Get a completely natural drawing experience with Paper by WeTransfer. It is one of the best iPad apps for designers that lets anyone sketch with confidence. Whether you want to draw, sketch, paint, or collage, Paper by WeTransfer will help you with your creative flow. It has creative prompts, guides, how-to's, tips and tricks from artists, etc. Paper by WeTransfer on iPad will help you put your ideas into paper. It supports organizing pages as journals, customizing journal covers, and sync across all the devices. Users can get involved with drawing tutorials, workbooks, creative challenges, and planners.
It is free. The in-app purchases are available at £1.99.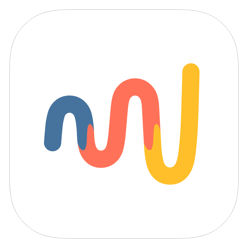 More Other Best iPad Apps for Designers Worth Using
Charcoal
Adobe Comp CC
Astropad
Desyne
Pixelmator
Our Opinion
Designers no more rely on the desktop to showcase their design skills to the world. Whether you are a beginner or pro, the iPad is just enough with any of the above titles to bring your creativity into life. Upon choosing your favorite design app for the iPad, you can carry out painting, drawing, animation, graphic design, and vector graphics.
Share us how useful was this article to you in comments. Also, tell us if we have missed any iPad apps that work great for the designers. For more such interesting articles, you may follow our Facebook and Twitter pages.
Was this article helpful?