Best
Chromebook
Google
Best Music Player for Chromebook
Enjoy listening to your favorite songs on Chromebook by using these music players.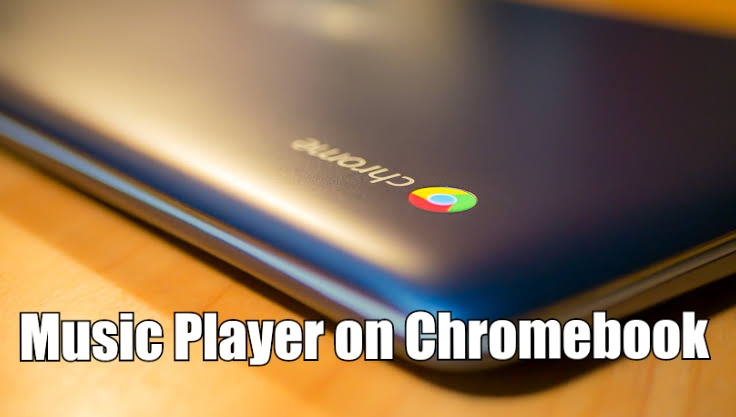 Music Players are essential to play the audio files stored locally on your device. If you have stored a lot of music files on your Chromebook, you just need a music player to play them. Since there are so many available online, we have curated a list to choose the best player for your Chromebook.
Best Music Player for Chromebook
The below-mentioned music players can be installed on your Chromebook either from the Chrome web store or Google Play Store (supported models only).
VLC Media Player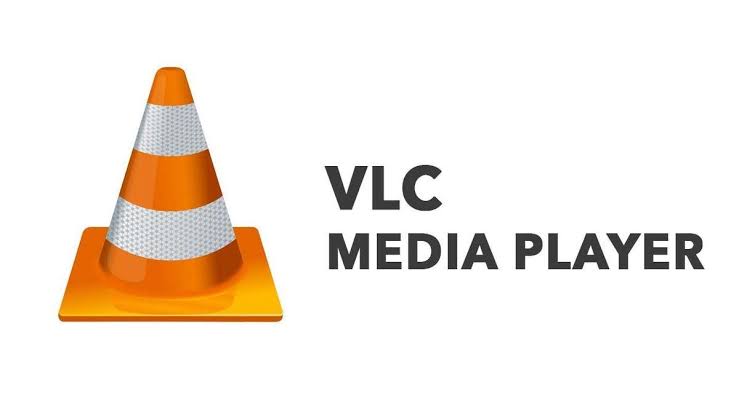 When it comes to video/audio streaming, the VLC Media player is one of the most popular apps. It is a free and open-source cross-platform multimedia player. Using VLC on Chromebook, you can always enjoy your favorite music or video, and you can create a playlist of your favorites. It also allows you to record live videos. VLC is one of the media players that officially supports Dark Mode. One of the best things about VLC is that it supports all kinds of audio files you can imagine.
Shuttle Music Player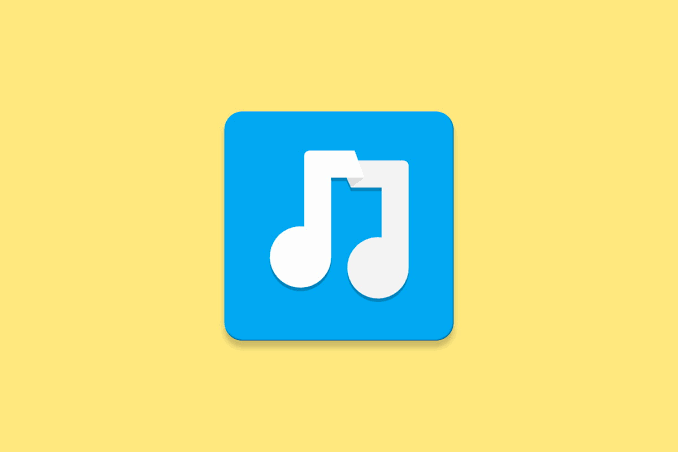 Shuttle Music Player is another audio player built for playing all kinds of audio on Chromebook. It allows you to create playlists, edit music tags, browse folders, see lyrics, download, and more. It is considered one of the best music players for Chromebook by combining a simple interface with a large number of functions. It takes full advantage of UI features with a lock screen, notification controls, and widgets.
JetAudio HD Player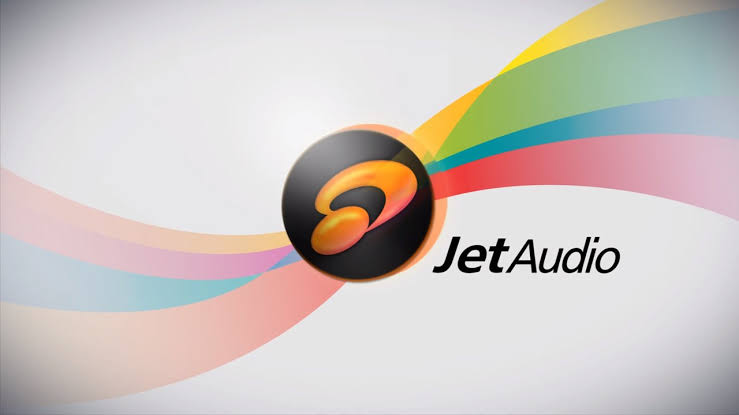 JetAudio is the highly-rated and most downloaded media player that allows you to play any multimedia file. It is a simple, lightweight app with over 10 million downloads. JetAudio is easy to use, and you can download the application from the Google Play Store. It offers advanced playback options for a wide range of multimedia file formats. It also displays a dynamic visual theme for different songs.
PowerAmp Music Player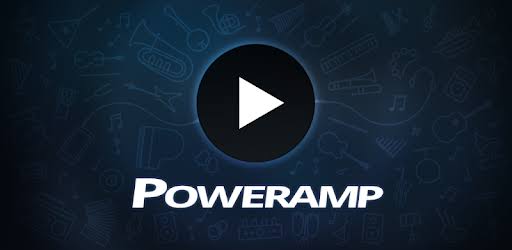 PowerAmp Music Player is one of the powerful media players that enables you to play all audio formats like MP3, MP4, M4A, FLAC, OGG, WAV, and WMA. It is a free music player that allows you to use all its features without requiring payment. PowerAmp includes a customizable lock screen with optional direct unlocking and tons of features that you can use to adjust its sound to your preferences. It also allows you to view lyrics and includes a search function to find lyrics.
Download Poweramp Music Player
Until AM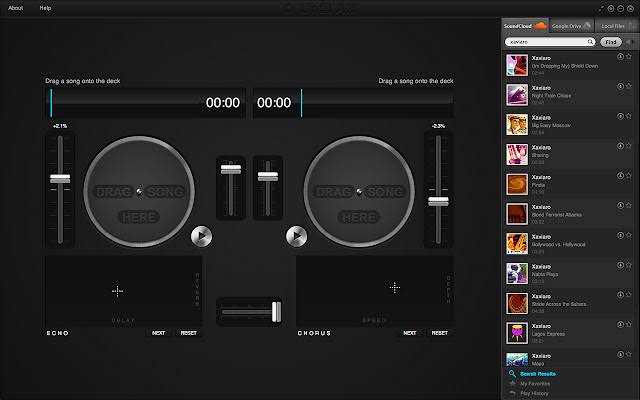 Until AM for Chromebook is a lightweight packaged app where you can access virtual turntables with all the features of a professional setup. It has access to SoundCloud, a collection of music uploaded by other users. It supports multiple audio files, and you can download the songs from SoundCloud as MP3. Users in Until AM community can share the songs among them.
Download Until AM on Chromebook
Subsonic Music Streamer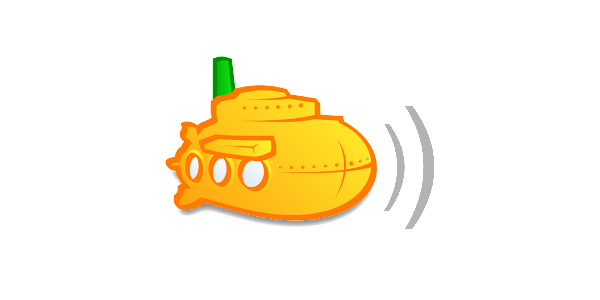 When you're looking for a lightweight music player for Chromebook, then Subsonic Music Streamer is the best choice. This is the same as VLC Player, which supports almost all file formats like MP3, FLAC, OGG, AAC, and WMA. You can easily browse your library and locate your favorite songs. The best features are adaptive bitrates, a visualizer to improve the user experience, an equalizer, and offline listening. It is a free app, and there is no hidden cost.
Download Subsonic Music Streamer
AIMP Music Player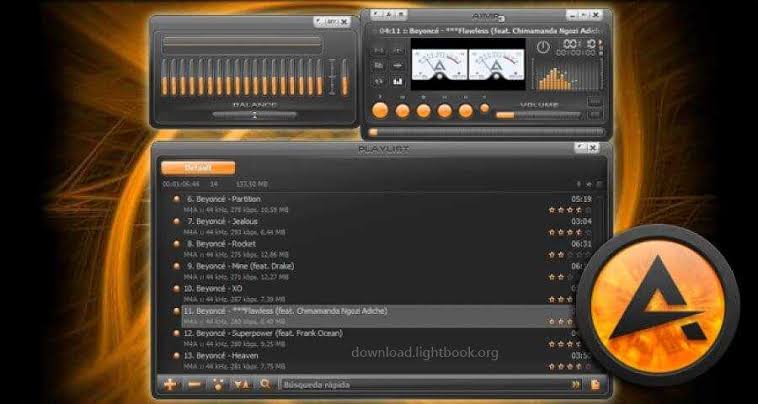 AIMP Music Player is the most downloaded music player, which had a 4.5 rating from the users. In AIMP, you can organize your playlist on your own and can customize the GUI of the application by applying different skins. Moreover, you can customize the theme of the app with light, dark and black themes. With AIMP, you can search files in filtering mode, share audio files, and group files in a template. The app is available on Google Play Store for free.
Note – Update your Chromebook firmware regularly to get the latest features and apps.
Enjoy Music Player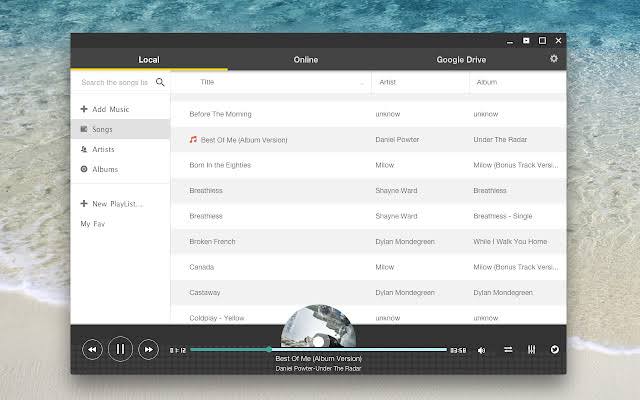 Enjoy Music Player is officially available on the Chrome Web Store to download. It is a must-have app that plays music on both online and offline modes. The offline mode connects with your Chromebook's local storage, and the online connects with SoundCloud. In addition, you will get the best features like fade in/ fade out, music equalizer, and mini mode for multitasking.
Download Enjoy Music Player on Chromebook
AudioTool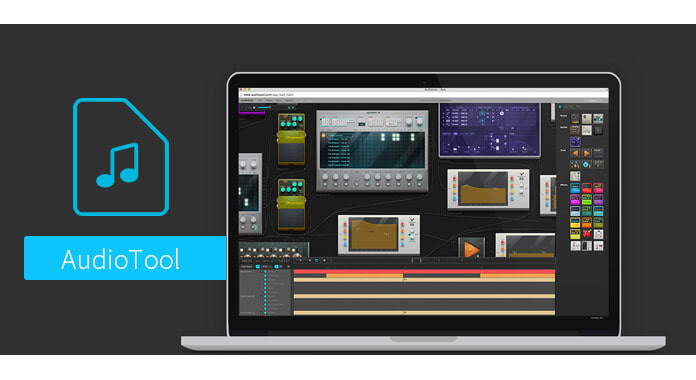 Audiotool is an award-winning music player that allows sharing your music and projects with people from all over the world. It is a cloud-based service so that you can access your songs from anywhere at any time for free. It allows users to remix and collaborate on tracks in real time. Other features include an activity dashboard, audio manipulation, audio editor, audio mixing, audio recording, data import and export, engagement, a drag-and-drop interface, analytics, and more.
Download AudioTool on Chromebook
Frequently Asked Questions
Is it possible to install a music player on Chromebook?
Yes. You can install and listen to MP3 and m4a audio files on Chromebook. However, you need to download them to Chromebook's limited storage drive or save them on an external drive.
Was this article helpful?