Alternatives
Best Peloton Alternatives to Stay Home and Workout
Stay indoor and maintain your body fit with the best Peloton Alternatives.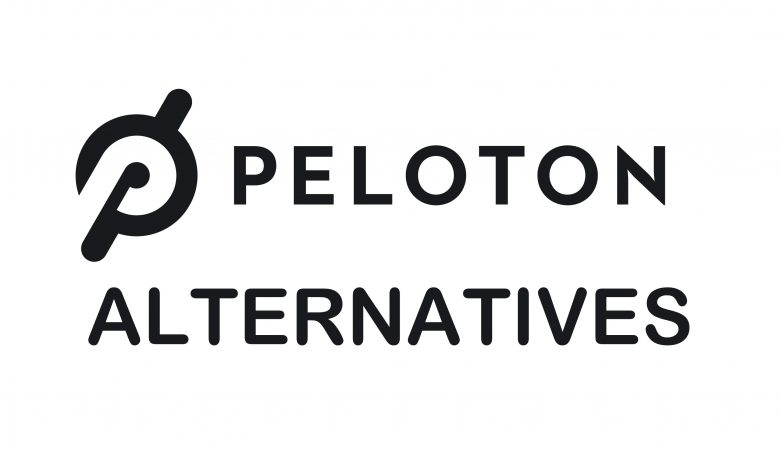 Peloton is a home fitness app that offers different workouts guidelines. It comes with thousands of on-demand fitness classes from the best instructors across the world. The Peloton app motives you with its contents and the music. It is a subscription-based fitness app which offers 90 days of a free trial. The Peloton membership starts at 12.99 Euro/Month. If you are not interested in using Peloton, then you can try the alternatives which are available in the market as well. Here are the best Peloton alternatives which you might be interested in.
Best Peloton Alternatives
Following are the best Peloton Alternatives which are officially available on both Google Play Store and iOS App Store.
Zwift
CardioCast
ClassPass
Pear
SoulCycle
iRunner Run & Jog Tracker
MotoSumo
FitOn
Did You Know? You can install Peloton App on Apple TV as well.
Zwift
Zwift is an indoor cycling app available for Android, iOS and Windows devices. It is designed with thousands of training plans, group rides and workouts sessions made by leading coaches. Easily monitor your performance and track your result to improve your workouts. In addition to these, you can run with the global community through desert, mountains, tunnels and many more. Zwift offers 7 days free fun ride.
CardioCast
CardioCast is a cycling and running app provided with fun and challenging workouts from more than 1000+ Fitness classes. It comes with the latest music hits from popular artists. All the fitness sessions and workout classes are led by world best trainers. You can easily schedule your workouts to keep you fit even in a busy schedule. Moreover, it has simple and effective spin workouts and that helps you to track your performance for further improvements. It offers 7 days free trial and premium subscription at $9.99 per month or $89.99/year.
ClassPass
ClassPass is a health and fitness app which is considered as one of the best peloton alternatives. It offers thousands of live and on-demand workouts. You can easily plan and schedule workouts from cycling, boxing, Yoga. running and many more. Live steaming workouts are conducted by world-class trainers and you can choose the format of your streaming (audio or video format) based on your workouts. There is no monthly subscription because ClassPass library is entirely free to access.
PEAR
PEAR is an amazing app which comes with hundreds of unique workouts including running, HIIT, Spin, Yoga, treadmill and many more. This app is built-in with audio coaching suitable for all workouts. You can easily track your performance to improve your workouts. With this app, you are experiencing real human coaching and also able to get direct interaction with real athletes. PEAR is a subscription-based fitness app which offers 30 days free trial to its user.
SoulCycle
SoulCycle is a cycling app with a variety of soundtracks and training programs. It is enhanced with a world-class sound system and workout classes from inspirational trainers. SoulCycle is an official app available on Android and iOS. With this, you can book your bikes and perform your running workouts at anytime you want. SoulCycle is the right alternative to Peloton where everything you get and make you comfortable during workouts.
iRunner Run & Jog Tracker
iRunner Run & Jog Tracker is one of the best alternatives to Peloton. It is a running app which helps to monitor your Heart rate at real-time. You can also monitor your regular workouts, calories burnt, distance ran or walk through GPS. With iRunner Run & Jog Tracker, you will be able to create custom workout plans to keep yourself fit and healthy. Moreover, you can easily sync your workouts and share them with others over email or any other social media sites. It requires a subscription to access its feature. Premium pro plus is available at $19.99/per year and Star membership at $29.99/year.
Motosumo
Motosumo is an all in one indoor fitness training app which is fun and keeps you motivated all the time. This app is accessible in many countries around the world. All the instructors and team members are available from different part of the world. It also functions as a heart rate monitor and also gets real-time feedback from team members and instructor. With this, you will get better interaction with others. It is the perfect Peloton alternative where you can get different indoor cycling and workout experience.
FitOn
FitOn is a free fitness app where you can personalize your workout plans. It offers unlimited workout classes for its users. FitOn provides training classes regarding Yoga, strength training, meditation, HIIT, cardio exercises and many more for all age groups. It includes on-demand workout plans from different categories. In addition to various on-demand guidelines, it offers live online classes.
The above are the list of best Peloton alternatives which you might find helpful. Did we miss your favourite Workout app? Tell us about it in the comment section. Stay connected with us on Facebook and Twitter for more updates.